Alvin Ailey American Dance Theater's Fana Tesfagiorgis captivates audiences with her ethereal grace and powerful, commanding technique. A Madison, WI, native, she began training in ballet at Ballet Madison at age 5, and also studied at Interlochen Arts Academy during high school. Later, she graduated from the Ailey/Fordham program with a BFA in dance and a minor in journalism, and danced with companies including Ailey II, Continuum, Footprints, and Nimbus Dance Works. She joined AAADT in 2013. Catch her dancing with the company June 13–17 during its Lincoln Center season. —Courtney Bowers
---
Dear teenage self,
I can't thank you enough for the light that you are. You don't know it yet, but everything that you do helps to shape the woman that I am today. Thank you for having and keeping the biggest dreams you could dream. Thank you for believing that you can do it.
The habits that you're developing now may seem a little over-the-top to some, and sometimes even you think it's all in vain, but keep trusting in your process. It's OK that you have to try it one more time, or 10 more times, to get better. This diligence will help shape you. I love that when your casting doesn't match your wishes, you feel what you feel for a day, and then come back and learn the entire ballet. That eagerness will increase your experience far beyond your given opportunities.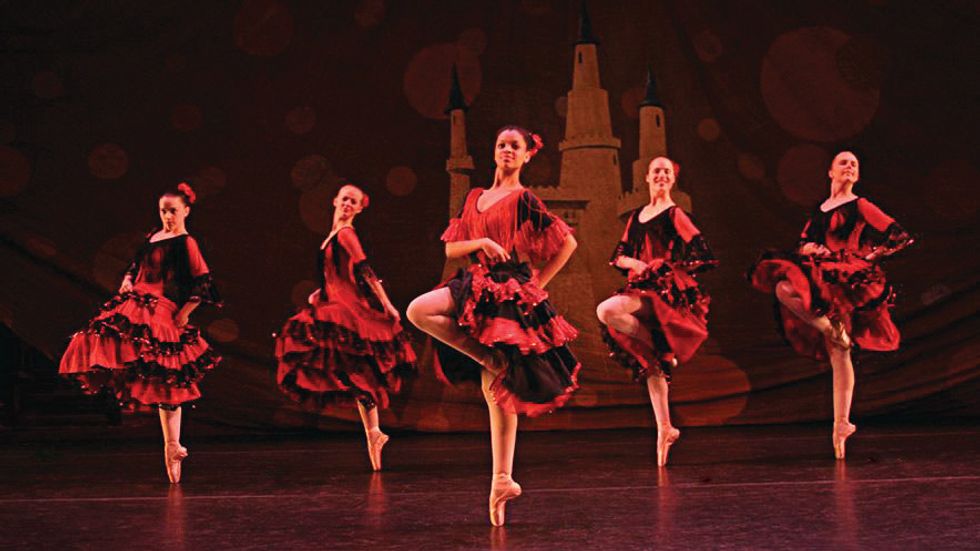 Tesfagiorgis (center) in the 2004 production of "The Nutcracker" at Interlochen Center for the Arts (courtesy Tesfagiorgis)
I admire your support and respect for your peers. Thank you for treating guidance and wisdom from your mentors and teachers with care, and for writing things down in places where I can still read them when I need to. Thank you for listening to Mom when she assures you of your worth, intelligence, and beauty. And thank you for being and sharing your beautiful self, wholeheartedly and unapologetically.
All my love,
Fana Tesfagiorgis
A version of this story appeared in the May/June 2018 issue of Dance Spirit with the title "Letter to My Teenage Self: Fana Tesfagiorgis."