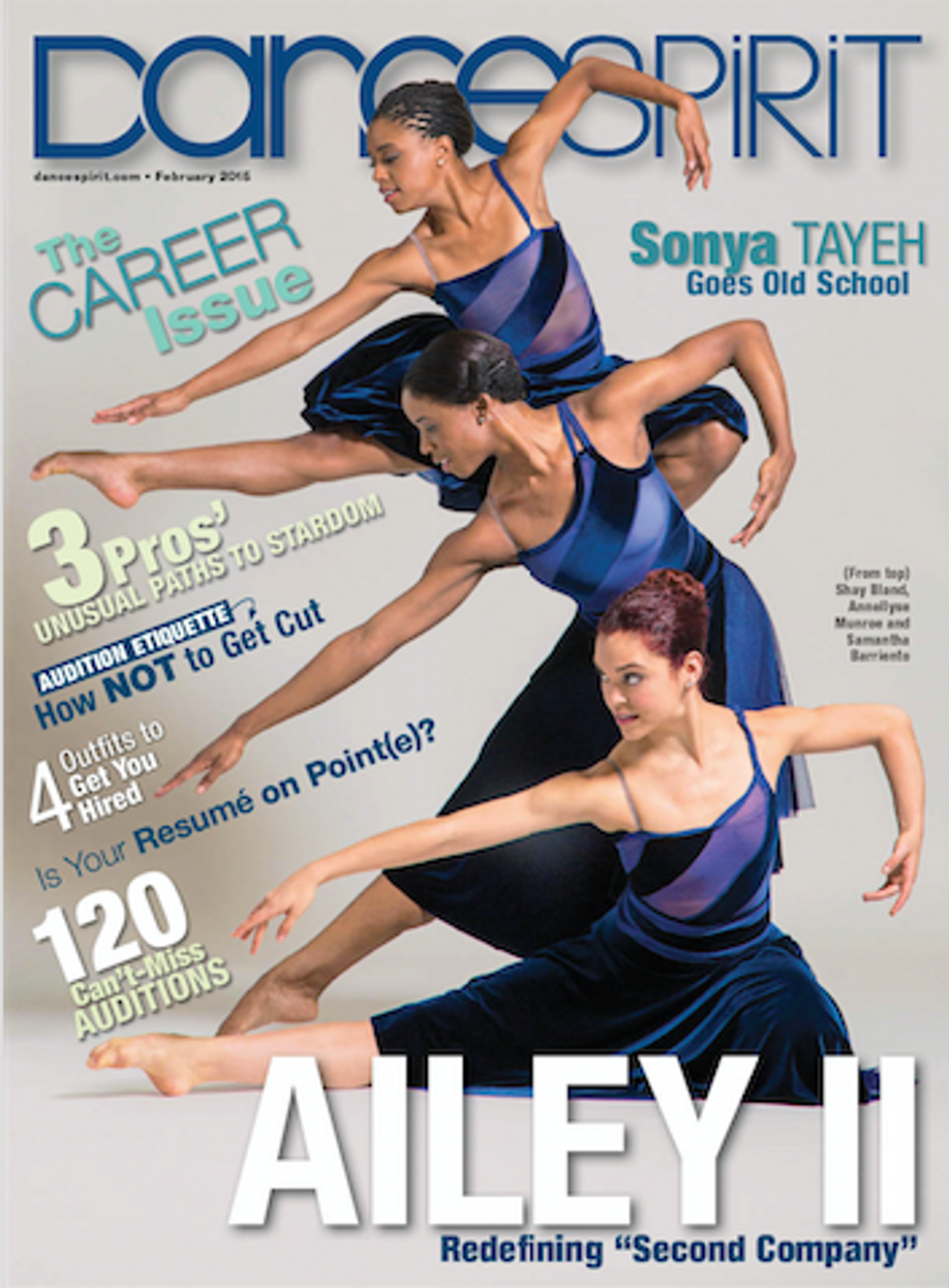 Ailey II.0
The world-renowned second company has a new director—and a new crop of dancers who are ready for anything.
How I Got Here
Three pros reflect on their unique career paths.
Audition Mistakes You Don't Know You're Making
Don't sabotage yourself.
Put Your Best Look Forward
Should you change your style for your career?
Get Her Audition Look
Four pros model their favorite outfits for every audition.
Dance Spirit's 2015 Audition Guide
Get essential info on more than 120 auditions.
Resumé Revamp
How to spin your dance experience on a non-dance resumé.
Up Front: Buzz
Sonya Tayeh remakes a Graham classic.
Up Front: The Dirt
American Ballet Theatre's Devon Teuscher.
Letter to My Teenage Self
Tabitha and Napoleon D'umo.
Dear Katie
Kathryn Morgan answers your pressing dance questions.
Body Buzz
Homeopathic remedies for pain—and when to use them.
Spotlight: Dance Team
Advice for balancing your dance team life with your studio commitments.
College Corner
Top dance programs outside the U.S
You Should Know
Mini heartthrob Brady Farrar.