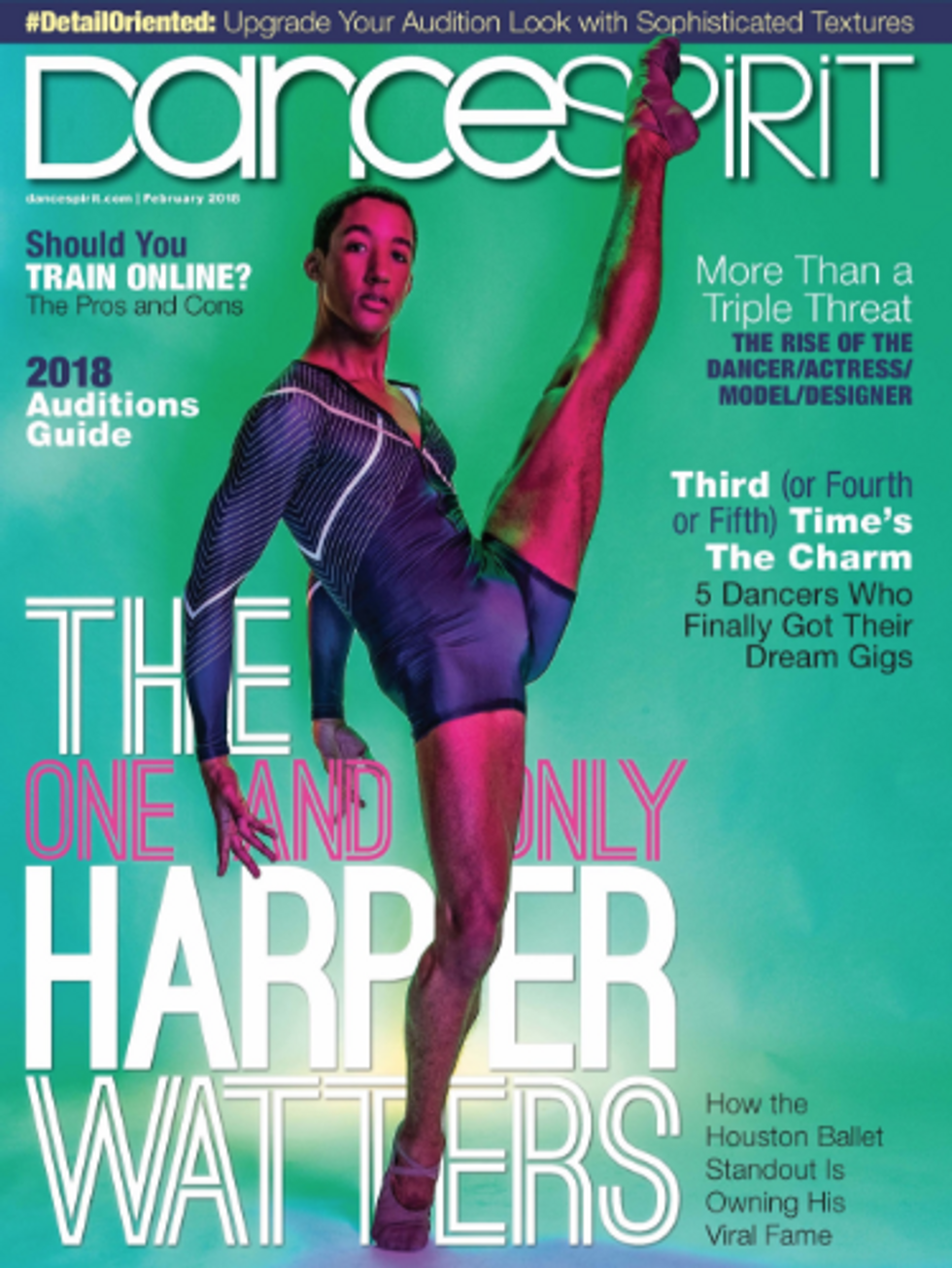 He Ain't Sorry
Whether he's tilting in pink stilettos or tendu-ing in ballet slippers, Harper Watters is always undeniably unapologetically himself—and it's put him on the fast track to fame.
Dance Class Goes Digital
How can you make the most of online training opportunities?
The Multi-Hyphenate Dancer
Why—and how—so many young dancers are also pursuing careers as models, actresses, singers, and designers (or all of the above).
When Persistence Pays Off
Meet five dancers who auditioned multiple times for a gig they really, really wanted.
Up Front: Talk to Us
What people are saying about Dance Spirit.
Up Front: Buzz
The scoop on Broadway's new musical Frozen.
Up Front: The Dirt
Frozen's Kali Grinder.
24 Letter to My Teenage Self
San Francisco Ballet principal Dores André.
Dear Katie
Kathryn Morgan answers your pressing dance questions.
Choreographer's Collage
Where Molly Long finds inspiration.
Body: Buzz
The most common dancer toenail troubles.
Body: Health
How to deal with insomnia.
The Look: Fashion
Audition looks get detailed.
Spotlight: Hip Hop
How to battle like a champion.
Musical Theater
What it takes to be a dance captain.
College Corner
Overcoming injuries at school.
Get a Job
Acing the interview portion of auditions.
Branch Out
Dancer Lee Gumbs' rising photography fame.
You Should Know
Contemporary (and ballroom!) kid Carter Williams.