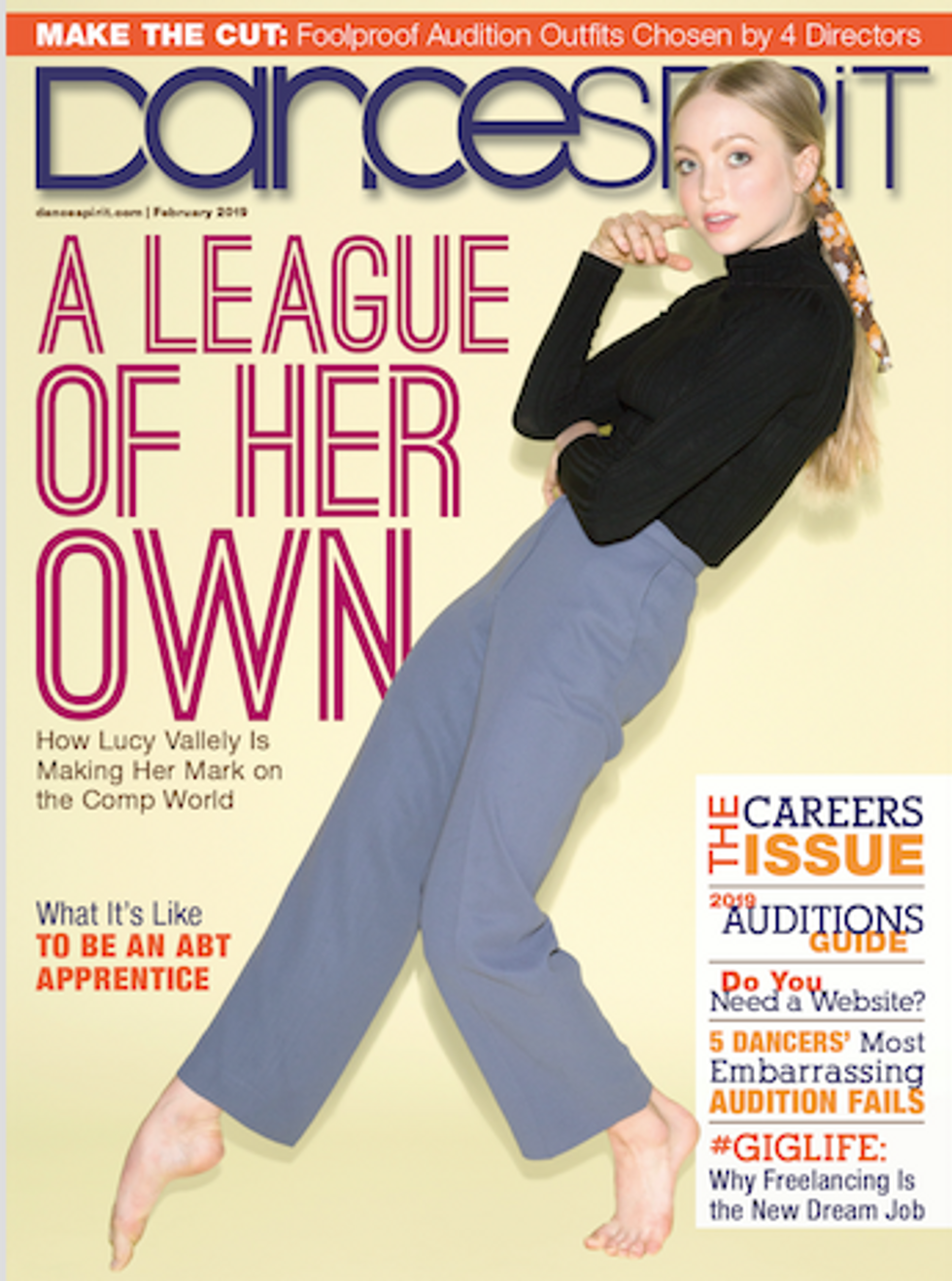 Doing the Hustle
How some of the most talented dancers are living the freelance dream, not daydreaming about a company gig.
So You Think You Need a Website
With the right approach and content, you can make a website work for you.
Audition #Fails
Five pros spill on the moments that went oh so wrong.
Buzz

The scoop on Broadway's Kiss Me, Kate revival.
The Dirt
Camille A. Brown dancer Maleek Washington.
Letter to My Teenage Self

New York City Ballet's Georgina Pazcoguin.
Choreographer's Collage

Where Nick Young finds inspiration.
Diary
A week in the life of ABT apprentice Abbey Marrison.
Body Buzz
Pamper yourself with self-care this Valentine's Day.
Health
Everything you need to know about cupping.
The Look
What you should actually wear to auditions—according to directors.

Convention

Upping your improv game.
Musical Theater
How to tackle the most common singing and acting mistakes dancers make.
College Corner

Should you graduate early?
Branch Out
Inside Adrienne Gregorek's life as a dance physical therapist.
You Should Know
Rising star Kiarra Waidelich.