Pam Tanowitz's dances are a lot like diamonds: They dazzle with compositional brilliance, reveal even more facets when you look closer, and are the products of an unusually intense creative force. Growing up in The Bronx, NY, Tanowitz trained at the Steffi Nossen School of Dance before getting a BFA from Ohio State University and an MFA from Sarah Lawrence College. A two-time Bessie Award winner, she's earned countless fellowships and sets work on companies and universities across the country. Here's where she finds inspiration. —Helen Rolfe
---
I rarely have auditions. I meet dancers by word of mouth, see them dance, or fall in love with their personalities. I spend more time with my dancers than anyone else, so I have to like them. My dancers have impeccable technique, but more than that, I have to feel connected to them. We share a sense of humor. They have to be super-smart because we collaborate all the time. I expect them to give themselves to my work. I once hired Stuart Singer after hanging out with him for an hour. I got a good feeling from him.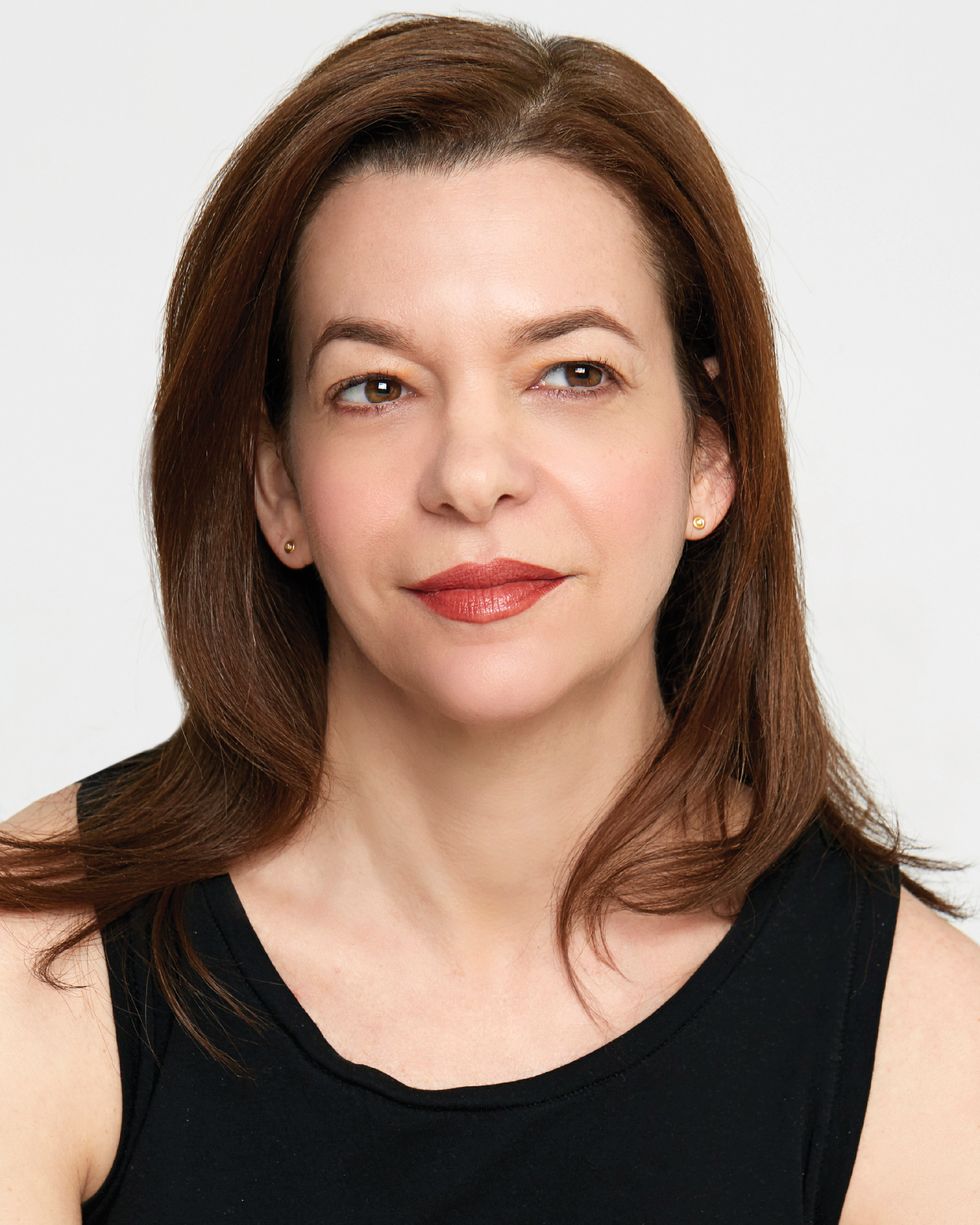 Tanowitz (photo by Erin Baiano, courtesy Tanowitz)
I'm very inspired by French New Wave cinema, but don't generally make dances to look like certain movies. It's more about how those filmmakers broke down foundations and redefined the telling of a story. That said, in the story progresses as if in a dream of glittering surfaces, part of the dance is like a movie trailer: We do all these full-body phrases as a moving tableau, and every time the dancers repeat a phrase, the scrim is saturated with a different primary color. That's a direct reference to Jacques Rivette's films.

(From left) Sarah Haarmann, Lindsey Jones, Melissa Toogood, and Dylan Crossman in the "Story Progresses As If in a Dream of Glitering Surfaces"(photo by Ian Douglas, courtesy Tanowitz)
Every piece's starting point is different. If I could tell you how I make a dance, then I could retire. But each piece has a focus, like spacing or composition. With New Work for Goldberg Variations, the music came first because I knew it would be to Bach's iconic Goldberg Variations. That was big, because I'd never worked with Bach before. My choices usually skew toward new music, living composers, weird electronic scores, and alienating string quartets. Having to be traditional and formal was actually experimental for me. I found there can be freedom in tradition and formality because you have something to push against.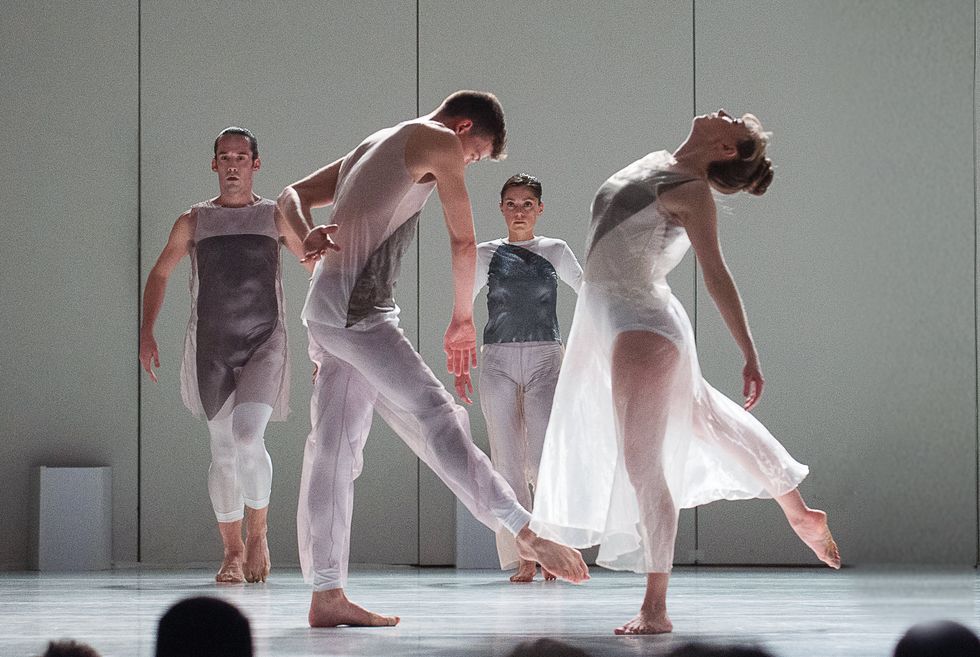 (From left) Stuart Singer, Dylan Crossman, Melissa Toogood, and Maggie Cloud in "Broken Story" (photo by Christopher Duggan, courtesy Works & Process at the Guggenheim Museum)
In 2013, the Joyce Theater residency grant paired me with postmodern dancer/choreographer/writer David Gordon, and the mentorship stuck. His focus is more theatrical than mine, and he taught me to leave in components I don't like for a while to figure out why they don't work. Dance is an oral history, so I love his stories about his company, the Judson Church movement, dancing with Yvonne Rainer, and the Grand Union improv group.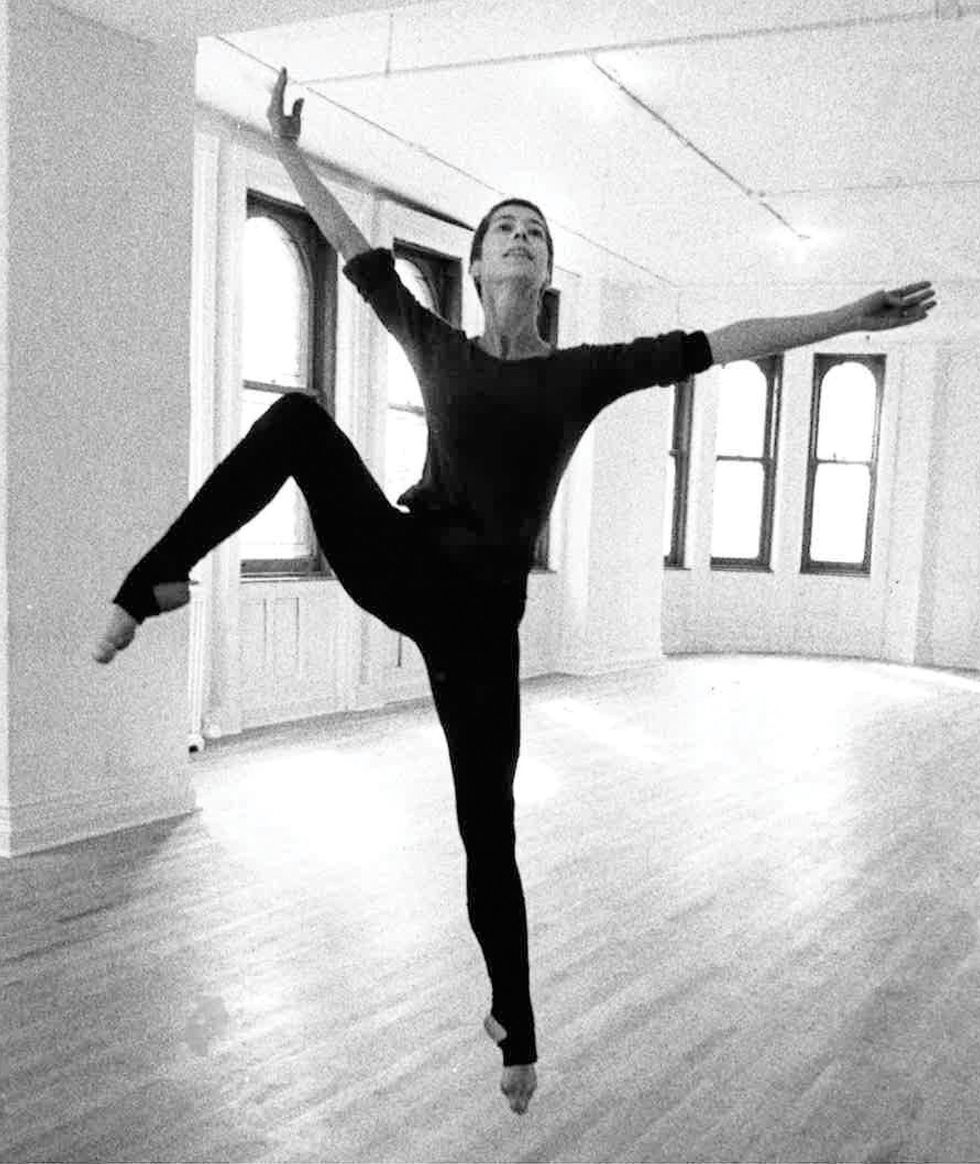 Viola Farber (photo by Los Greenfield, courtesy Dance Magazine Archives)
Viola Farber was a founding member of the Merce Cunningham Dance Company and a choreographer who helped change the face of dance in the '70s and '80s. During my time at Sarah Lawrence, she taught me to push myself physically. She also taught me to see what's in front of me in rehearsal, not what I think I see. She'd say, 'Dance is not a warm bath. It's not comfortable.'

A version of this story appeared in the September 2018 issue of Dance Spirit with the title "Choreographer's Collage: Pam Tanowitz."