What's Next for "SYTYCD" Winner Lex Ishimoto?
Photo by Joe Toreno
After 13 seasons, "So You Think You Can Dance" viewers probably thought they'd seen it all. From "Ramalama (Bang Bang)" to Bollywood, Travis Wall to tWitch, it seemed like there couldn't possibly be any room left on Mary Murphy's Hot Tamale Train.

Then came 19-year-old Lex Ishimoto. When Lex showed up at the show's Season 14 NYC auditions with an improv solo in lieu of a choreographed routine, the judges were shocked—and then brought to their feet by his show-stopping creativity. From there, the jaw-dropping moments kept coming. In week one of the live shows, Lex busted out a super-crisp tap (!) routine. In his Episode 12 solo, he pulled off a triple (!) tour en l'air. And in Episode 14, he and fellow finalist Taylor Sieve revealed that they'd been dating on the down-low (!!!).
To dance insiders, Lex's name isn't new: It first popped up in playbills when he joined the national tour of the musical Billy Elliot at age 11. Last year, he was featured in Sia's "The Greatest" music video, and he's toured with Travis Wall's critically acclaimed contemporary company Shaping Sound. But now, Lex is officially a household name as America's Favorite Dancer—and has a first-class ticket on that Hot Tamale Train.
---
"I Wasn't Born to Be a Dancer"
Like most of the 15 "SYTYCD" winners before him, Lex kicked off his dance career at a young age. "Between watching my sister perform and seeing You Got Served, I got hooked on dance," says Lex, who grew up in Irvine, CA, and began training at age 7 at West Coast School of the Arts in nearby Costa Mesa. "I wanted to do what the other kids were doing, but I wasn't born to be a dancer. I was pigeon-toed, and I wasn't flexible one bit. It took five or six years of hard work for me to be able to move like a normal dancer. I call those the dark ages for me, but it was worth it." Eventually, Lex began attending competitions and conventions, including JUMP, The PULSE on Tour, and Youth America Grand Prix. He trained in jazz, tap, ballet, and hip hop, and dabbled in Broadway during the Billy Elliot tour, where he was one of four boys performing the lead role. "That was a pivotal moment in my life," Lex says of the Billy tour. "I could definitely see myself doing Broadway again. I'm officially retired as Billy, though."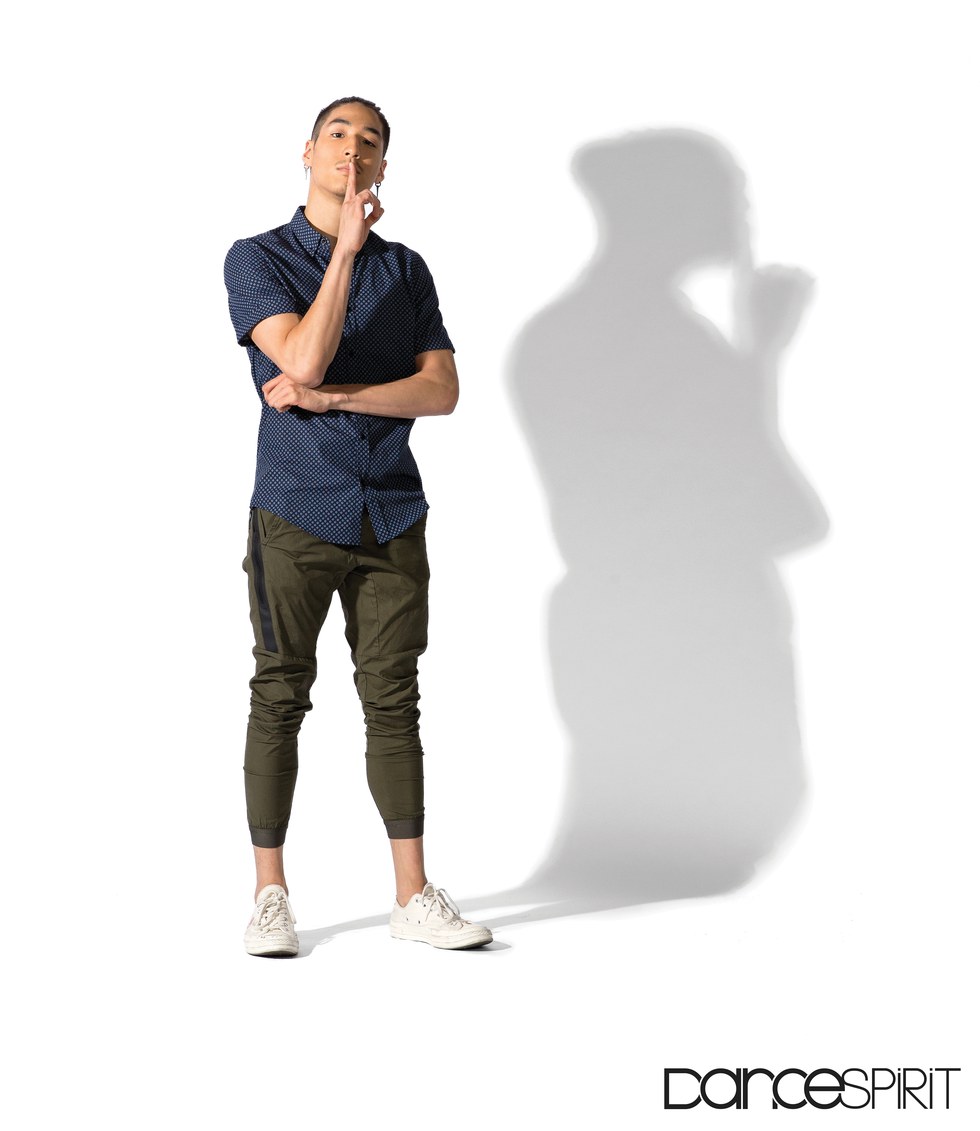 Photo by Toreno
Lex won Teen Best Dancer at The Dance Awards in 2014 and Senior Male Best Dancer in 2016. He moved to Boston and danced with Boston Ballet II for two years before getting hired as an assistant and choreographer with Break the Floor Productions, the parent company of JUMP, NUVO, 24 Seven, and The Dance Awards. Shortly afterward, he booked Sia's "The Greatest" video, and was tapped to go on tour with Shaping Sound.

At that point, most dancers would be ready to take a big ol' nap. But Lex was ready to try his hand at live television.
"This Was My Time to Show the World What I Do"
Lex is an OG "SYTYCD" fan. "I started watching the show when it first came out," he says. "I remember being a kid and seeing Nick [Lazzarini] on Season 1, and ever since then, being on the show was one of my dreams." He knew Season 14 was his shot. "I felt like this was my time to go out and show the world what I do," he says.
And that's exactly what Lex did, from the minute he set foot on the NYC audition stage. "We were all shocked and thrilled by Lex's audition," says judge Nigel Lythgoe. "We saw some excellent contemporary dancers this season, and I knew there would be a real battle in achieving a place in our Top 10, but I was certain Lex was going to be there."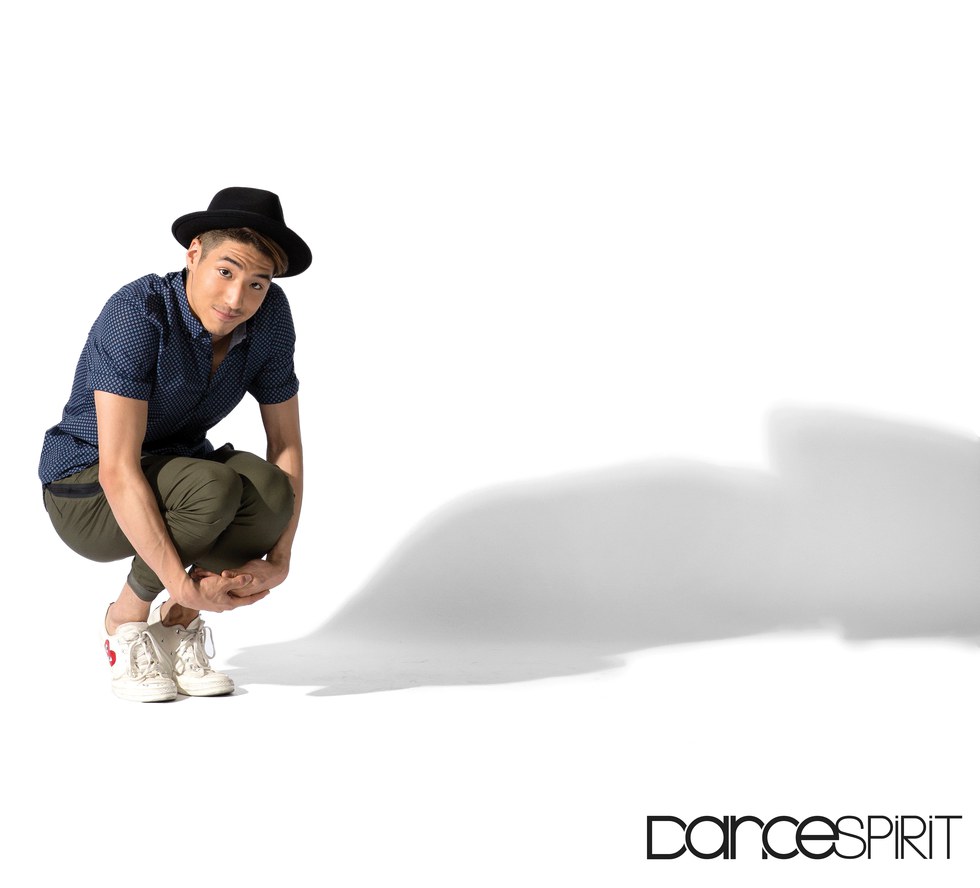 Photo by Toreno
At The Academy, Lex was drafted onto Season 12 winner and resident tapper Gaby Diaz's All-Star team, a surprise to viewers who expected Gaby to nab a fellow tapper. But her choice was strategic. "Once I heard the All-Stars would be performing in different styles every week, I knew I wanted a dancer who had trained in everything," says Gaby, who had also performed with Lex as a fellow member of Shaping Sound. "Lex was the most well-rounded dancer out there."

"I Didn't Want to Show a Fake Side of Myself"
Despite his impressive work at The Academy, Lex faced significant criticism once the live shows began. While his technique and performance quality earned praise ("I knew from the first live show that he was a contender," judge Mary Murphy says), the judges worried that he wasn't connecting with the audience. And on a show where your fate is determined by audience votes, that connection is key. But Lex wasn't discouraged by the feedback. "I didn't want to show a fake side of myself," he says. "I may not have the brightest personality, but I know a lot of people are like me, and I thought maybe those people would connect with me." He thought right: Lex soared through all seven of the live shows without ever landing in the bottom three.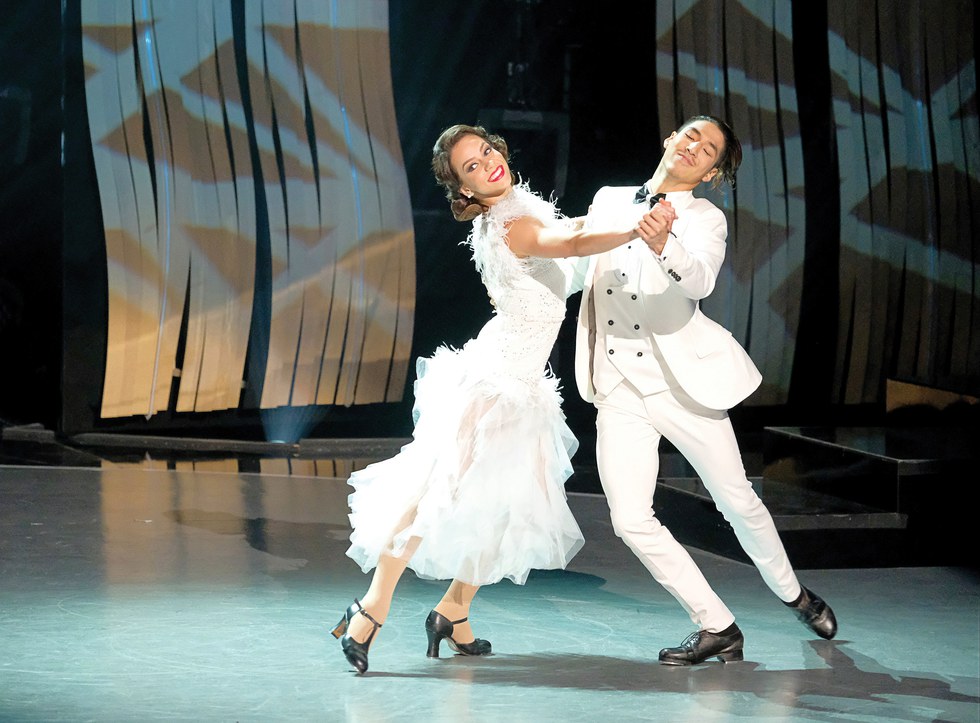 Lex and Gaby Diaz in Anthony Morigerato's tap routine "More" (photo by Adam Rose)
Though he made it all look easy, Lex faced a few challenges along the way, especially when it came to the physical demands of the weekly show. "I think because Lex is so great, his routines were always really difficult, and that started to take a toll on him," Gaby says. Old injuries—rotator cuff issues in both shoulders, a problematic right ankle, a bad back—started to flare up. "There was a point where I wasn't sure if it was safe to continue pushing him," Gaby says.
But Lex never faltered in his full-outness. He also says he never got nervous for the live shows, even during those final weeks when the contestants were performing up to five or six routines apiece. "The stage is my second home," he says. "I thrive on the nerves and pressure. I've grown up with it, so it's a natural feeling for me."
"He's Going to Change the Game"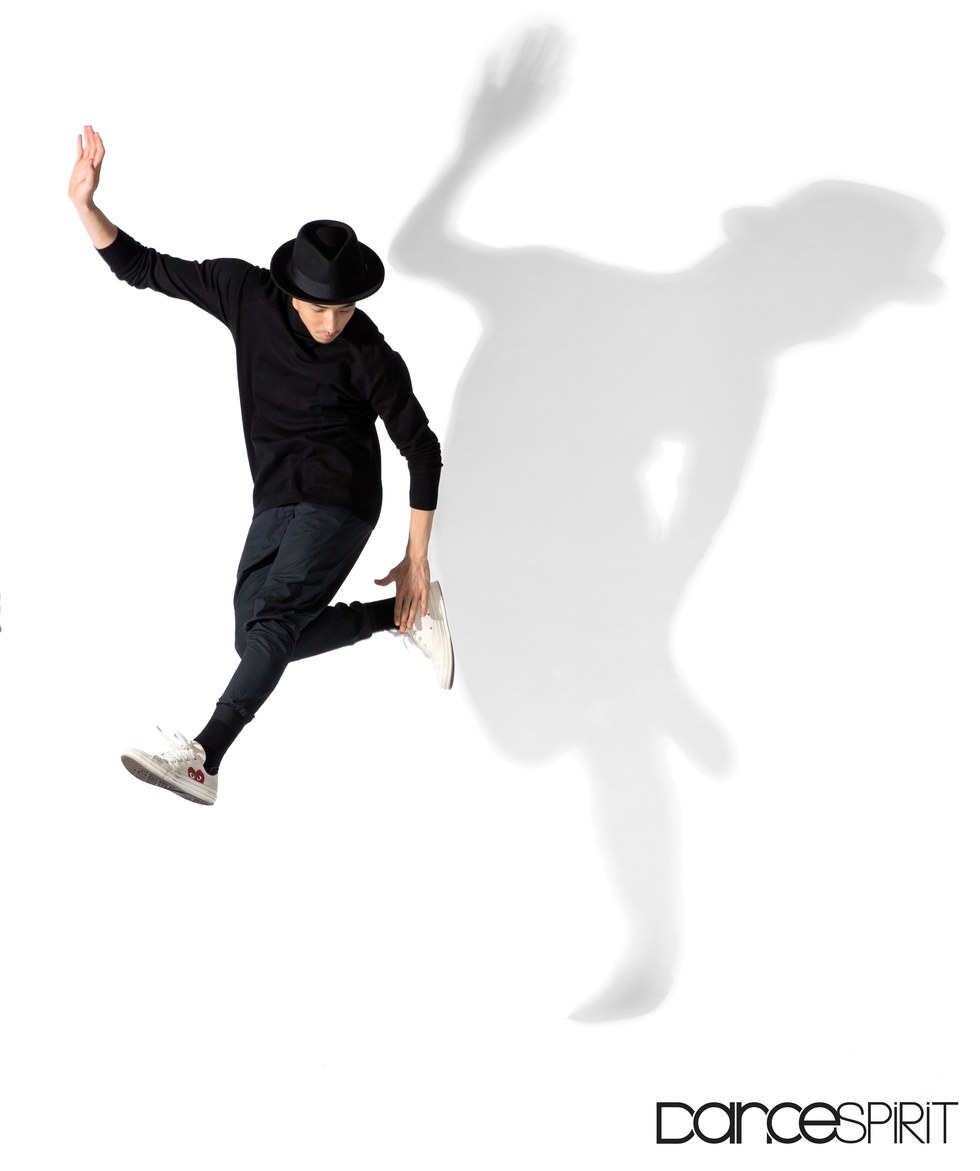 Photo by Toreno
Right now, the Season 14 Top 10 are wrapping up their 39-city national tour. After that, Lex isn't sure what's next. Desmond Richardson has invited him to train with his company, Complexions Contemporary Ballet, and Lex says one of his dream jobs would be to tour with Justin Timberlake. But wherever Lex ends up, Lythgoe knows one thing for sure: "He's going to change the game and go down as a legend."
A version of this story appeared in the December 2017 issue of Dance Spirit with the title "The Lex Effect."
Mahak Naiwal, foreground, in Kathak class (screenshot via YouTube)
Keep reading...
Show less
It's contest time! You could win your choice of Apolla Shocks (up to 100 pairs) for your whole studio! Apolla Performance believes dancers are Artists AND Athletes—wearing Apolla Shocks helps you be both! Apolla Shocks are footwear for dancers infused with sports science technology while maintaining a dancer's traditions and lines. They provide support, protection, and traction that doesn't exist anywhere else for dancers, helping them dance longer and stronger. Apolla wants to get your ENTIRE studio protected and supported in Apolla Shocks! How? Follow these steps:
Keep reading...
Show less
Quinn Starner performing a variation from Paquita at the USA International Ballet Competition in Jackson, MS (photo by Richard Finkelstein, courtesy USA International Ballet Competition)
Quinn Starner is no stranger to competitions. The 16-year-old "So You Think You Can Dance: The Next Generation" alum has been slaying the contemporary circuit for years, winning Best Teen Dancer at The Dance Awards in 2017. But lately she's been more focused on ballet, relocating from Florida to train at the Indiana Ballet Conservatory two years ago. And while she's won awards at ballet competitions like ADC|IBC and Youth America Grand Prix, in June she upped the stakes by going to the USA International Ballet Competition in Jackson, MS—an audition-only event that's one of the world's most prestigious comps. We followed Quinn on her Jackson journey.
Keep reading...
Show less
@sab_nyc via Instagram
Halloween is almost here and that means its time to get serious about finding the perfect costume. A lot of you dancers need costumes that are both fun and functional so that you can go straight from dance class to the streets, without missing a beat. Here are nine of the most creative, yet versatile ensembles that'll allow you to enjoy Halloween festivities without compromising your dance training.

Keep reading...
Show less
Al Blacksone teaching class at JUMP (courtesy Break the Floor Productions)
Is there anything better than a dance convention? Frankly, we don't think so. Although we love getting a guest teacher to come to our studio for a masterclass every so often, there's just something so exciting about packing up our leotards and dance shoes and heading to a convention for the weekend. Here are 7 reasons why dance conventions are, without a doubt, the greatest things ever.
Keep reading...
Show less
(photo by Jim Lafferty)
Amanda LaCount was born to move. The second the music comes on at her Dance Spirit cover shoot, the bubbly 17-year-old is shimmying her shoulders and tossing her hair. When she launches into a full-out freestyle to Whitney Houston's "It's Not Right But It's Okay," you can't take your eyes off her.
And yet with every gig she lands, Amanda is challenging some of the dance world's longest-held biases. "I'm curvy," she says, "and I like being curvy. My body is not a bad thing. It's who I am." Here's how Amanda went from talented tot to hardworking pro—and from insecure preteen to body-positive role model.
Keep reading...
Show less
Ashley Ellis in Mikko Nissinen's The Nutcracker (photo by Liza Voll, courtesy Boston Ballet)
Boston Ballet principal Ashley Ellis' dancing is the perfect pairing of ethereal grace and punchy musicality. The Torrance, CA, native began training at South Bay Ballet at age 6, and attended the School of American Ballet summer program in 1998. In 2001, she was accepted into American Ballet Theatre's Studio Company, and the following year, she joined ABT's corps de ballet. In 2007, she became a founding member of Corella Ballet Castilla y León in Spain, under the direction of Angel Corella. Three years later, she headed back to the States and danced with Sarasota Ballet before joining Boston Ballet as a second soloist in 2011. In 2013, she was promoted to principal dancer. Catch her performing this season in the company's Nutcracker. —Courtney Bowers
Keep reading...
Show less
Get Dance Spirit in your inbox
Jim Lafferty
This story originally appeared on dancemagazine.com.
"So why did you quit?"
It's a question I've been asked hundreds of times since I stopped dancing over a decade ago. My answer has changed over the years as my own understanding of what lead me to walk away from greatest love of my life has become clearer.
"I had some injures," I would mutter nervously for the first few years. This seemed like the answer people understood most. Then it became, "I was just not very happy." Finally, as I passed into my 30s, I began telling the uncomfortable truth: "I quit dancing because of untreated depression."
Keep reading...
Show less
Giphy
It's the age-old debate: Is dance a sport? The answer is, without a doubt, YES. Of course, dance is much more than just a sport. But when we get down to the logistics of it all, it's impossible not to recognize it as the athletic endeavor it is. Here are 10 reasons why dance absolutely qualifies as a sport.
Keep reading...
Show less
Hands down the coolest assistant principal we've ever seen. (Screenshot via YouTube)
Let's take a walk down memory lane to this past September, when the #LevelUpChallenge was in full-blown viral mode. Literally thousands of videos of people dancing to Ciara's song "Level Up" flooded the Internet, but only one truly broke it: an amazing clip of the Wilson Central High School Dance Team—and their Assistant Principal, Ranesa Shipman. Never one to miss out on a viral dance challenge, Ellen DeGeneres decided to have Shipman and the team perform on "The Ellen Show"—and the fun didn't stop there.
Keep reading...
Show less
Thinkstock
You and your phone have more in common than you might guess, says Dr. Rafael Pelayo, pediatrician and clinical professor at the Stanford Center for Sleep Sciences and Medicine. "If you charge your phone halfway, it works for a few hours," he explains. "But it's not performing at its full potential, and you have to be careful about how you use that energy."
It'd be nice to just plug into the wall for nine hours until you hit 100 percent battery, but for (human) dancers, it's not that simple. So DS asked Dr. Pelayo and Dr. Argelinda Baroni, co-director of the Child and Adolescent Sleep Program in the department of child and adolescent psychiatry at NYU Langone Health, how to maximize your own battery life—ensuring you'll dance better and more safely in the process.
Keep reading...
Show less
Dance BFFs Findlay McConnell (left) and Payton Johnson (courtesy McConnell and Johnson)
Two dancers from different studios on opposite ends of the country meeting at a dance competition may sound like the formula for a cheesy teen-rivalry movie. But it's actually real life for lots of dancers on the comp circuit. Meet four sets of adorable BFFs who found winning friendships at a competition.
Keep reading...
Show less
Rylee Arnold and Miles Brown were standouts this week. (via YouTube)
We still can't get over the talent on "Dancing with the Stars: Juniors"—like how many YouTube tutorials do we have to watch to become half as good as these mini dancing machines? And just in case you forgot how skilled these prodigies are, this week's theme was sure to remind you: Last night, the ten couples performed to songs that came out the year they were born. (But let's be real, most of these songs aren't really that much of a throwback.)
Keep reading...
Show less
Ava and Emma Blaser performing their duet to Coldplay's "Fix You." (via ellentube)
It's safe to say that the bond between dancing siblings is one of the strongest out there. But for sisters Emma, 16, and Ava Blaser, 10, that bond runs deeper than most can even fathom: The pair continued to dance together throughout Ava's treatment for kidney cancer remission, and they say it helped them heal.
Keep reading...
Show less
San Francisco Ballet soloist Koto Ishihara stretches in her warm-up boots. Photo by Quinn Wharton for Dance Magazine.
With cooler weather finally here, it's time to talk warm-ups. And while your dancewear drawer is probably overflowing with oversized sweaters, leggings and enough leg warmers to outfit the whole class, warm-up boots are often forgotten. To keep your feet and ankles cozy in between rehearsals, we rounded up dance warm-up boots that suit every style.
Keep reading...
Show less


Get Dance Spirit in your inbox