What's Next for "SYTYCD" Winner Lex Ishimoto?
Photo by Joe Toreno
After 13 seasons, "So You Think You Can Dance" viewers probably thought they'd seen it all. From "Ramalama (Bang Bang)" to Bollywood, Travis Wall to tWitch, it seemed like there couldn't possibly be any room left on Mary Murphy's Hot Tamale Train.

Then came 19-year-old Lex Ishimoto. When Lex showed up at the show's Season 14 NYC auditions with an improv solo in lieu of a choreographed routine, the judges were shocked—and then brought to their feet by his show-stopping creativity. From there, the jaw-dropping moments kept coming. In week one of the live shows, Lex busted out a super-crisp tap (!) routine. In his Episode 12 solo, he pulled off a triple (!) tour en l'air. And in Episode 14, he and fellow finalist Taylor Sieve revealed that they'd been dating on the down-low (!!!).
To dance insiders, Lex's name isn't new: It first popped up in playbills when he joined the national tour of the musical Billy Elliot at age 11. Last year, he was featured in Sia's "The Greatest" music video, and he's toured with Travis Wall's critically acclaimed contemporary company Shaping Sound. But now, Lex is officially a household name as America's Favorite Dancer—and has a first-class ticket on that Hot Tamale Train.
---
"I Wasn't Born to Be a Dancer"
Like most of the 15 "SYTYCD" winners before him, Lex kicked off his dance career at a young age. "Between watching my sister perform and seeing You Got Served, I got hooked on dance," says Lex, who grew up in Irvine, CA, and began training at age 7 at West Coast School of the Arts in nearby Costa Mesa. "I wanted to do what the other kids were doing, but I wasn't born to be a dancer. I was pigeon-toed, and I wasn't flexible one bit. It took five or six years of hard work for me to be able to move like a normal dancer. I call those the dark ages for me, but it was worth it." Eventually, Lex began attending competitions and conventions, including JUMP, The PULSE on Tour, and Youth America Grand Prix. He trained in jazz, tap, ballet, and hip hop, and dabbled in Broadway during the Billy Elliot tour, where he was one of four boys performing the lead role. "That was a pivotal moment in my life," Lex says of the Billy tour. "I could definitely see myself doing Broadway again. I'm officially retired as Billy, though."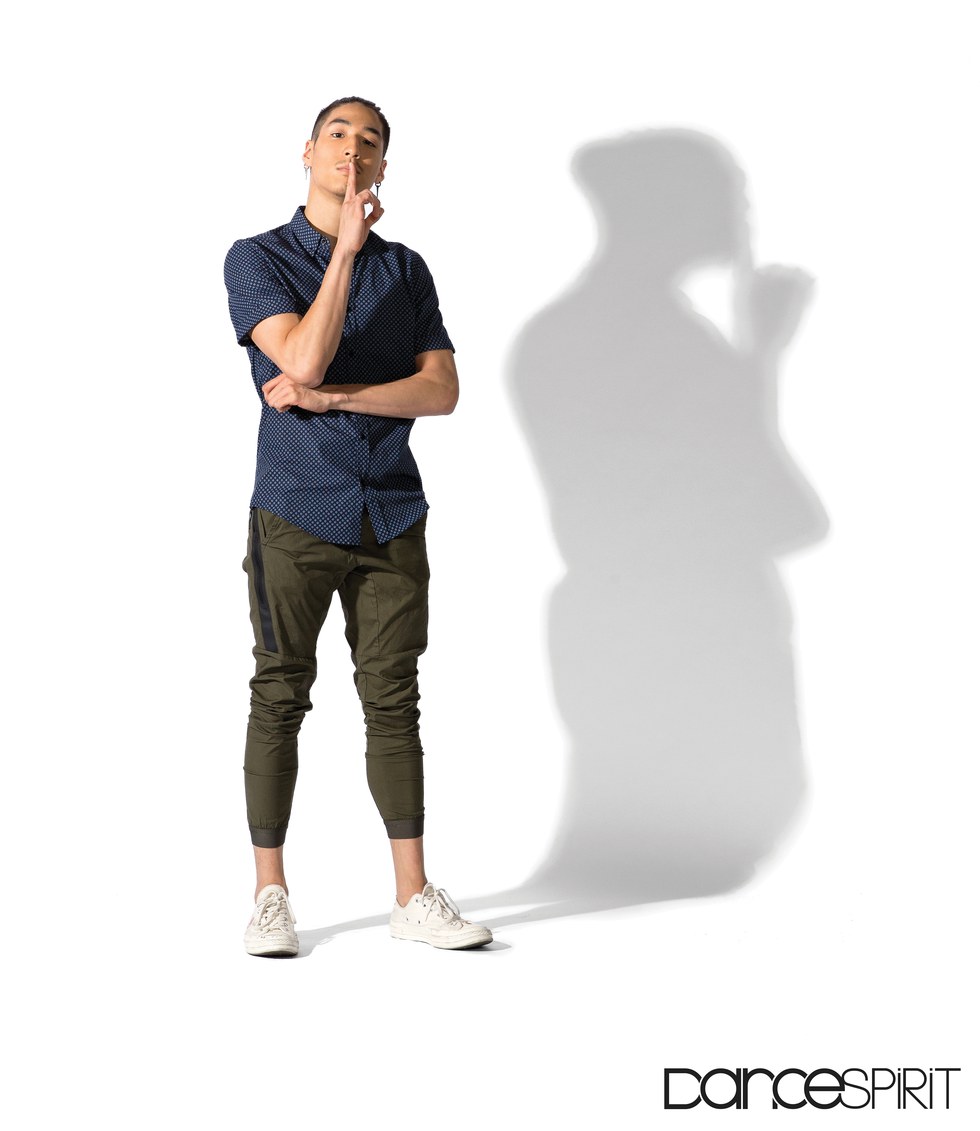 Photo by Toreno
Lex won Teen Best Dancer at The Dance Awards in 2014 and Senior Male Best Dancer in 2016. He moved to Boston and danced with Boston Ballet II for two years before getting hired as an assistant and choreographer with Break the Floor Productions, the parent company of JUMP, NUVO, 24 Seven, and The Dance Awards. Shortly afterward, he booked Sia's "The Greatest" video, and was tapped to go on tour with Shaping Sound.

At that point, most dancers would be ready to take a big ol' nap. But Lex was ready to try his hand at live television.
"This Was My Time to Show the World What I Do"
Lex is an OG "SYTYCD" fan. "I started watching the show when it first came out," he says. "I remember being a kid and seeing Nick [Lazzarini] on Season 1, and ever since then, being on the show was one of my dreams." He knew Season 14 was his shot. "I felt like this was my time to go out and show the world what I do," he says.
And that's exactly what Lex did, from the minute he set foot on the NYC audition stage. "We were all shocked and thrilled by Lex's audition," says judge Nigel Lythgoe. "We saw some excellent contemporary dancers this season, and I knew there would be a real battle in achieving a place in our Top 10, but I was certain Lex was going to be there."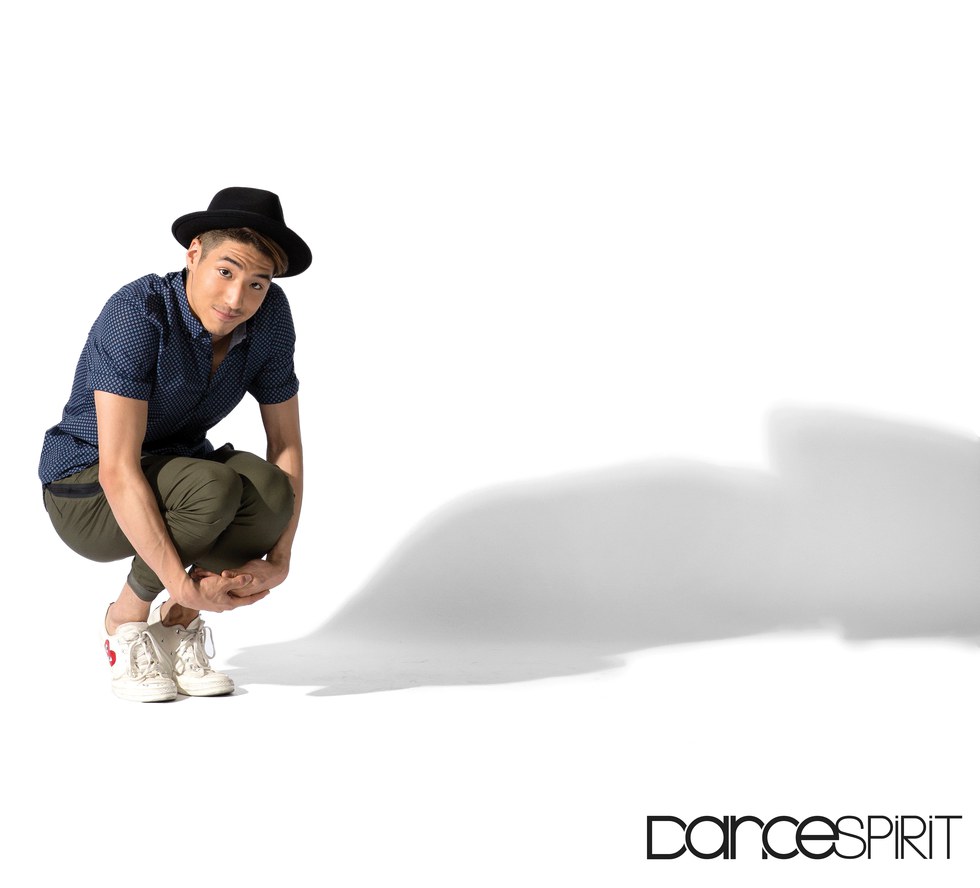 Photo by Toreno
At The Academy, Lex was drafted onto Season 12 winner and resident tapper Gaby Diaz's All-Star team, a surprise to viewers who expected Gaby to nab a fellow tapper. But her choice was strategic. "Once I heard the All-Stars would be performing in different styles every week, I knew I wanted a dancer who had trained in everything," says Gaby, who had also performed with Lex as a fellow member of Shaping Sound. "Lex was the most well-rounded dancer out there."

"I Didn't Want to Show a Fake Side of Myself"
Despite his impressive work at The Academy, Lex faced significant criticism once the live shows began. While his technique and performance quality earned praise ("I knew from the first live show that he was a contender," judge Mary Murphy says), the judges worried that he wasn't connecting with the audience. And on a show where your fate is determined by audience votes, that connection is key. But Lex wasn't discouraged by the feedback. "I didn't want to show a fake side of myself," he says. "I may not have the brightest personality, but I know a lot of people are like me, and I thought maybe those people would connect with me." He thought right: Lex soared through all seven of the live shows without ever landing in the bottom three.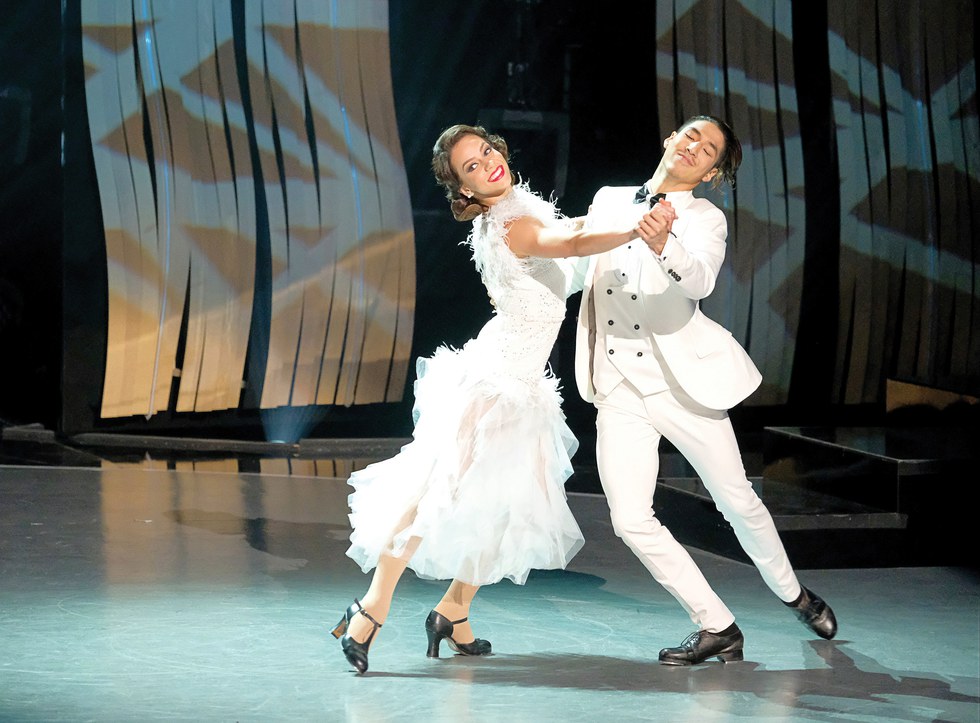 Lex and Gaby Diaz in Anthony Morigerato's tap routine "More" (photo by Adam Rose)
Though he made it all look easy, Lex faced a few challenges along the way, especially when it came to the physical demands of the weekly show. "I think because Lex is so great, his routines were always really difficult, and that started to take a toll on him," Gaby says. Old injuries—rotator cuff issues in both shoulders, a problematic right ankle, a bad back—started to flare up. "There was a point where I wasn't sure if it was safe to continue pushing him," Gaby says.
But Lex never faltered in his full-outness. He also says he never got nervous for the live shows, even during those final weeks when the contestants were performing up to five or six routines apiece. "The stage is my second home," he says. "I thrive on the nerves and pressure. I've grown up with it, so it's a natural feeling for me."
"He's Going to Change the Game"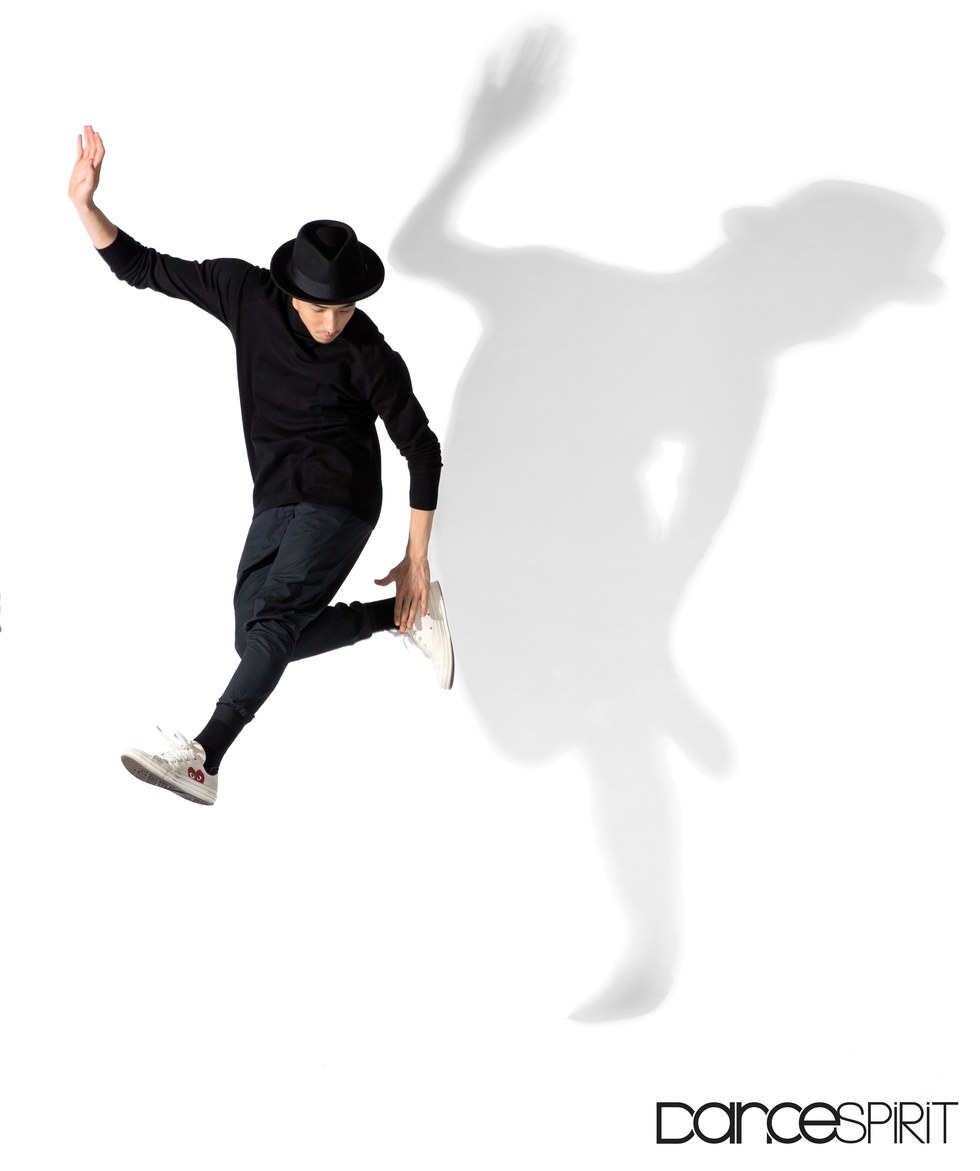 Photo by Toreno
Right now, the Season 14 Top 10 are wrapping up their 39-city national tour. After that, Lex isn't sure what's next. Desmond Richardson has invited him to train with his company, Complexions Contemporary Ballet, and Lex says one of his dream jobs would be to tour with Justin Timberlake. But wherever Lex ends up, Lythgoe knows one thing for sure: "He's going to change the game and go down as a legend."
A version of this story appeared in the December 2017 issue of Dance Spirit with the title "The Lex Effect."
Fraser dancing in the NYC Subway (photo by Underground NYC, courtesy Fraser)
Paige Fraser has performed on world-class stages and alongside Beyoncé—yet some of her most meaningful dance moments happened in tiny classrooms on a small island 1,000 miles from America. This past spring, Fraser, who's danced with Ailey II and is a founding member of Visceral Dance Chicago, teamed up with the non-profit Milk Carton on a String to bring dance to underprivileged children in Haiti. Fraser taught daily ballet and modern dance classes and used YouTube videos and social media to introduce the students to other aspects of dance they hadn't been exposed to.
Now, Fraser plans to continue to use dance to give back through her own newly-funded non-profit, The Paige Fraser Foundation. But instead of traveling outside the country, Fraiser will be helping kids in her childhood home: the Bronx. She wants her foundation to assist aspiring dancers no matter their color or abilities.
Read our interview with the dancer and do-gooder—and discover the life-changing diagnosis that inspired her to help other dancers achieve their dreams.
Keep reading...
Show less
via @kyle_vanny on Instagram competing on World Of Dance
Kyle Van Newkirk is a tap dancer you probably remember from the premiere season of NBC's World of Dance. In case you missed it, he is also one of Showstopper's incredible convention teachers. What makes Kyle stand apart from some of today's other incredible tappers? He isn't afraid to change what tap means to his audience and even himself. This modern view of tap dancing is important because it shows us that tap dancers are just as versatile and dynamic as dancers of any other genre. We sat down with Kyle to get his advice on bringing tap dancing into the 21st century.
Keep reading...
Show less
What did I just hear you say? You think all dancers are weak and delicate? PLEASE SAUT DE CHAT OUT OF MY LIFE. (Giphy)
Sure, dancers definitely have some unique identifying characteristics. (We're all obsessed with Center Stage? FACT.) But we're also subjected to all kinds of annoying, inaccurate stereotyping. Here are 10 dancer stereotypes that we never want to hear again.
Keep reading...
Show less
University of Minnesota Dance Team (courtesy University of Minnesota)
They say there's no "I" in "team"—and nowhere is that truer than the world of college dance teams, where precision reigns, uniformity is key, and a single misstep from any given "I" can cost a group a championship trophy. So it's unsurprising that securing a spot on one of the best dance teams in the country is no easy feat.
Members of these highly athletic teams rehearse for hours every week—on top of academic classes and commitments—and perform at football and basketball games, annual concerts, and nationally televised competitions (hi, ESPN). And "no I" rule notwithstanding, each of these top teams is made up of highly trained, highly technical, highly hard-core individuals, who come together to create a ready-for-victory pack.
These six teams aren't one-off success stories—they're consistently strong, and earn the top spots at major competitions like UDA and NDA nearly every year. Up for the challenge? Here's what to know before you go to auditions.
Keep reading...
Show less
You can never go wrong with a classic black leotard. Discount Dance's long-sleeve mesh leo will add a sleek edge to your studio style. Pair it with tights and a skirt for ballet class, or layer some leggings and sweats for contemporary class. Enter below for your chance to win it!
Keep reading...
Show less
May. 16, 2018 02:26PM EST
Ema Peter
The Glorya Kaufman International Dance Center is the 54,000 square foot home of the USC Glorya Kaufman School of Dance, one of the largest facilities dedicated to dance on a private university campus. Designed for their innovative new curriculum, that supports a range of dance styles, the school's staff designated Harlequin to provide wall-to-wall flooring for the large 3,500 square foot Performance Studio as well as five dance studios in their new state-of-the-art building.
Keep reading...
Show less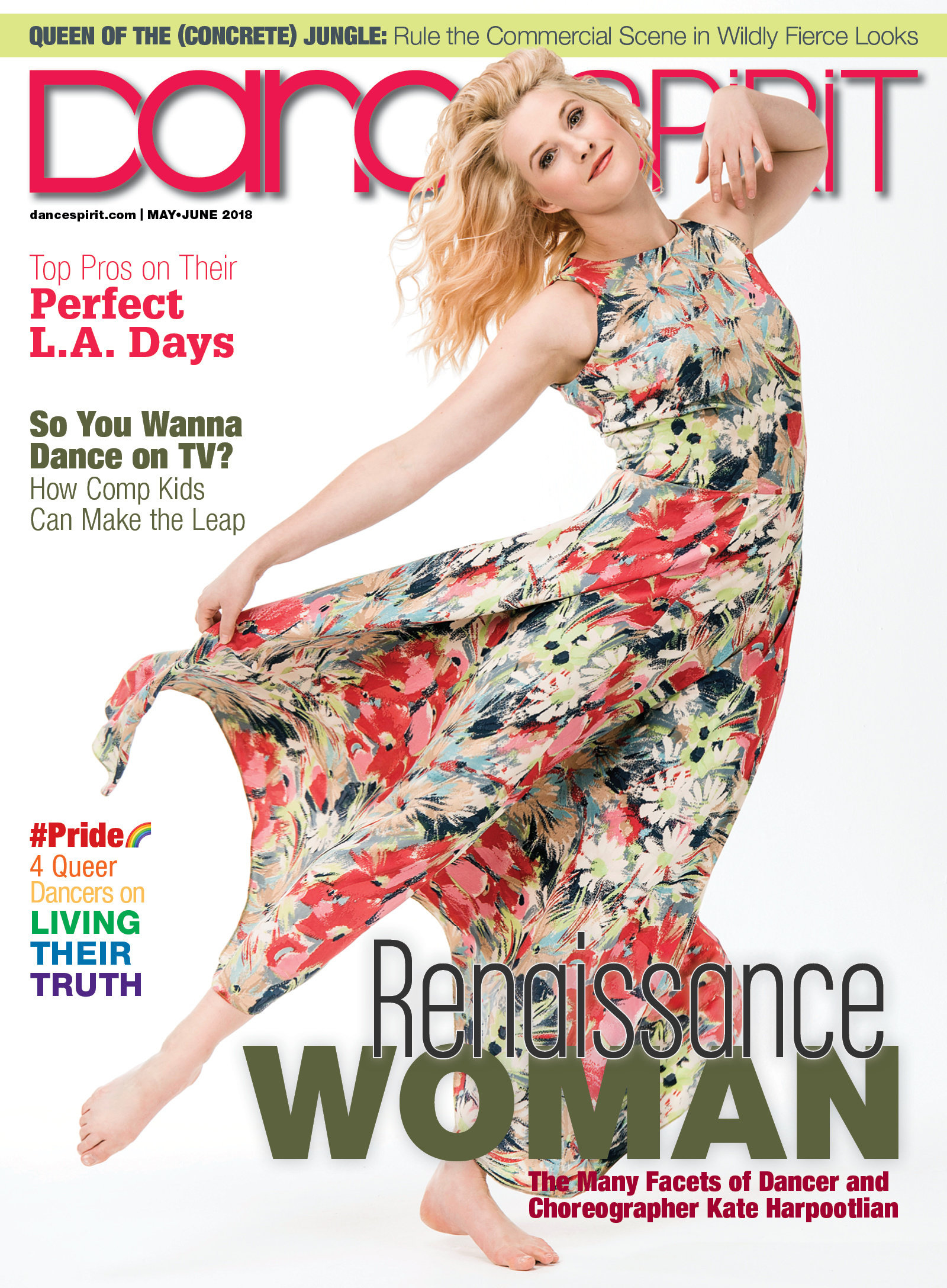 Get Dance Spirit in your inbox