Jun. 27, 2018 03:43PM EST
How to Follow Your NYC Dance Dreams—on a Budget
Photo by NYC & Company, courtesy Kate Glicksberg
There's a reason (or a million reasons) so many young dancers set their sights on the city that never sleeps: NYC is an artists' haven, with opportunities to create and grow everywhere you look. But pursuing a dance career in NYC can also be downright expensive, and a steady company paycheck is basically a unicorn. "I really wish I'd sat down and mapped out all the expenses before making the big move," says NYC freelancer Krissy Harris. "After about a year or so, I got in the swing of things. But it was a process!" Here's advice from Harris and four other New York dance pros on how to survive the grind.
---
Securing a Roommate
Whether you're making the move for a summer, a semester or a career, you're going to need a place to call home, and for most dancers, living alone isn't a financially viable option. "The easiest way to find compatible roommates is to look within your own networks," says Patch Schwadron, senior career counselor of Career Transition For Dancers at The Actors Fund. "Seek out acquaintances from school who may also be moving to the city."
If that doesn't work, Harris recommends expanding your network through social media. "Lots of people find housing by posting on Facebook, or by asking a friend who's already in NYC to post for them," she says.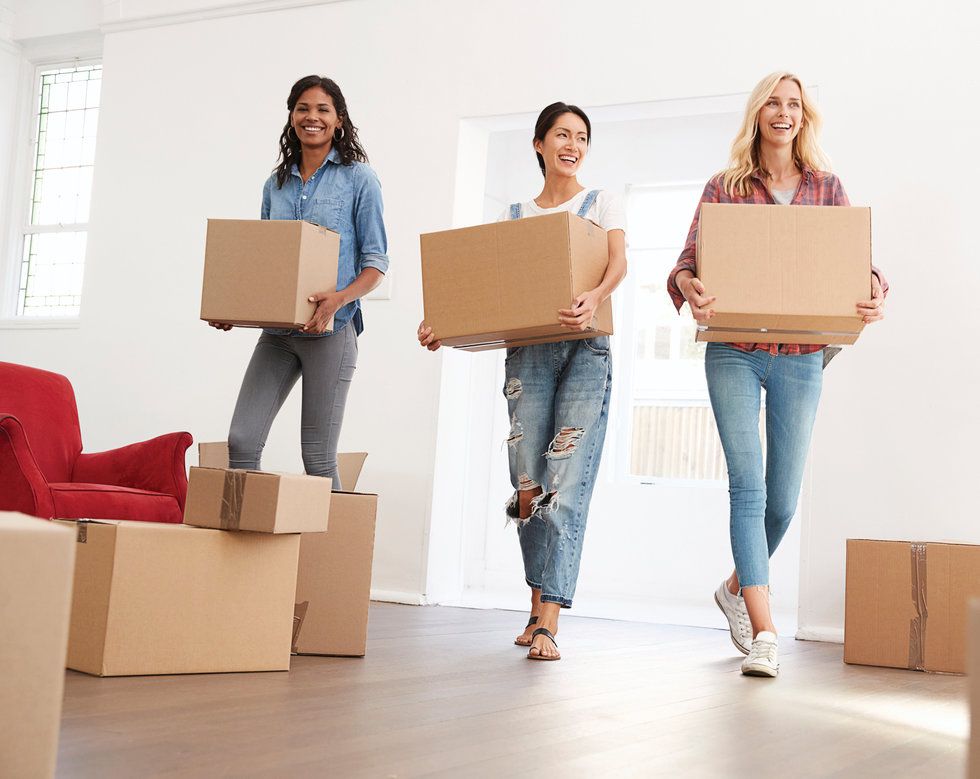 Thinkstock
Many dancers also have success with Ghostlight Housing, a Facebook page for artists seeking affordable housing in NYC. Allison Piccone, a freelance dancer with Rebecca Kelly Ballet, has found most of her roommates through the page. "NYC artists have similar lifestyles, working several jobs with potentially odd hours, and I find that really important in a roommate," she says.
Of course, you want to be safe and smart about the process. "Do your research, check your sources, and make sure an apartment is safe and actually exists before you put any money down," says Emily Collin, director of educational programs at Broadway Dance Center.
If you decide to couch-surf friends' apartments while you find housing, consider attending the Actors Fund's weekly affordable housing seminar, where you can get up-to-date rental information while connecting with fellow dancers and artists in the same situation.
Taking Class
Like most things in NYC, dance class isn't free. Even if you take just one $20 class per weekday, that's already $100 a week. Piccone recommends investing in a class card at your favorite studio, which will offer a block of classes at a discounted rate. She frequents Mark Morris Dance Center in Brooklyn because it has more-affordable rates than most major NYC studios.
Work-study is also a great option if you find yourself taking most of your classes at a single studio. "It's basically an unpaid internship, where you get credit towards classes in exchange for administrative work," Harris says. But do your homework: "I've seen dancers commit to so many hours of work-study they can't get time off to take the classes that drew them to the studio," she says. "Confirm with your supervisor that you'll be able to schedule your hours around those classes."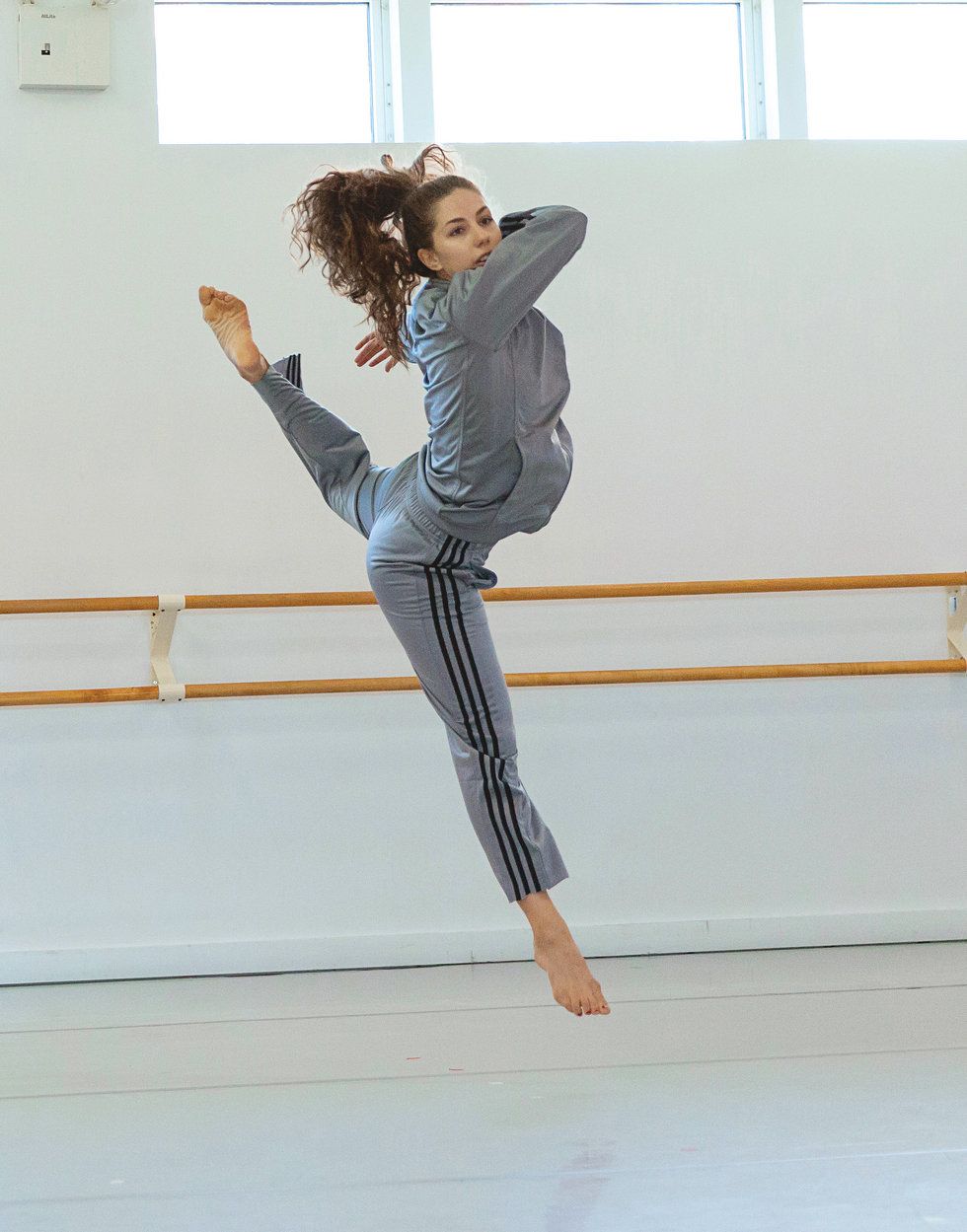 Krissy Harris in "Tinsel Time," by Harris and Sarah Lass (photo by Scott Shaw, courtesy Harris)
Harris has also found several studio spaces available for rent at approximately $10 per hour, such as Movement Research on the Lower East Side. While she typically reserves these spaces for choreography and rehearsal, on occasion she'll give herself what she calls a "power class." "I'll block off an hour to warm up and work on something specific, especially something that I feel isn't being addressed in the more formal class setting," she says.
Getting Around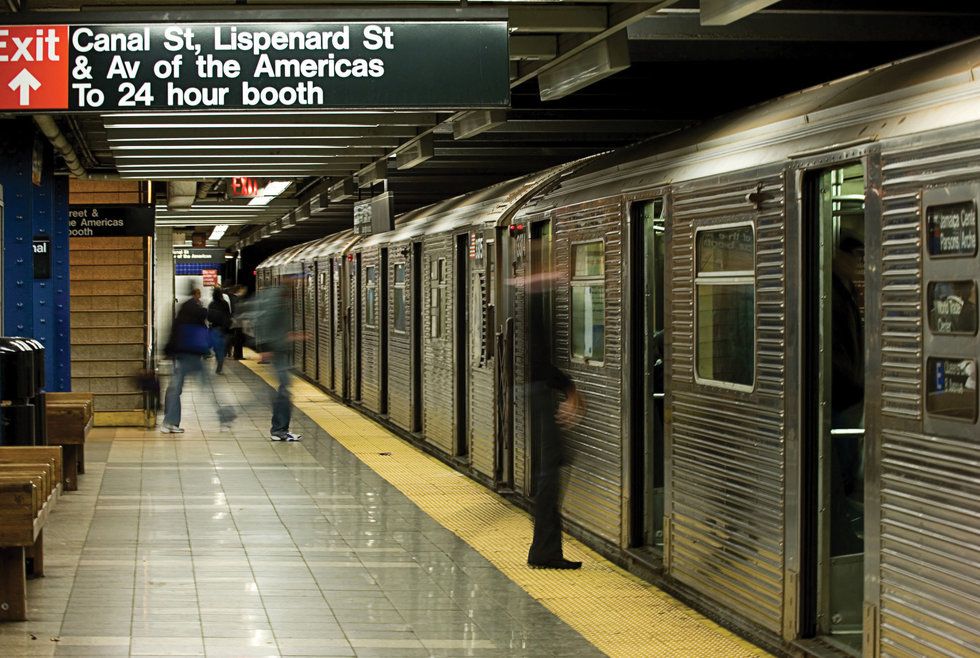 Thinkstock
When it comes to affordable transportation in NYC, you can't beat the subway. A $2.75 swipe can get you pretty much anywhere in the city. The real question is whether to go for the unlimited monthly card, which currently costs $121, or to pay per ride. "It really depends on where you're taking class and rehearsing in relation to your apartment," Piccone says. As a rule, if you're taking the subway at least twice a day, five days a week, the monthly card will save you money. So if you know you're going to commute to and from class each day, it's probably worth it. Piccone recommends that dancers with irregular schedules calculate on a month-to-month basis.
Finding Fuel
When you're running from class to rehearsal to your second job, squeezing in the time to cook a healthy meal for yourself can seem impossible. The fact that grocery store prices are likely much higher than you're used to doesn't exactly help the cause. "I was appalled at how expensive produce was when I first moved here," says Kelli Erdmann, who moved to NYC last summer to join the cast of Wicked on Broadway. "Trader Joe's has been a real lifesaver in terms of price." She recommends going around 10 am on a weekday to avoid the notorious wraparound lines. "If I can take a bit of time to meal-prep for the week, I end up saving so much money and eating much healthier than if I were constantly grabbing food in Times Square," she says.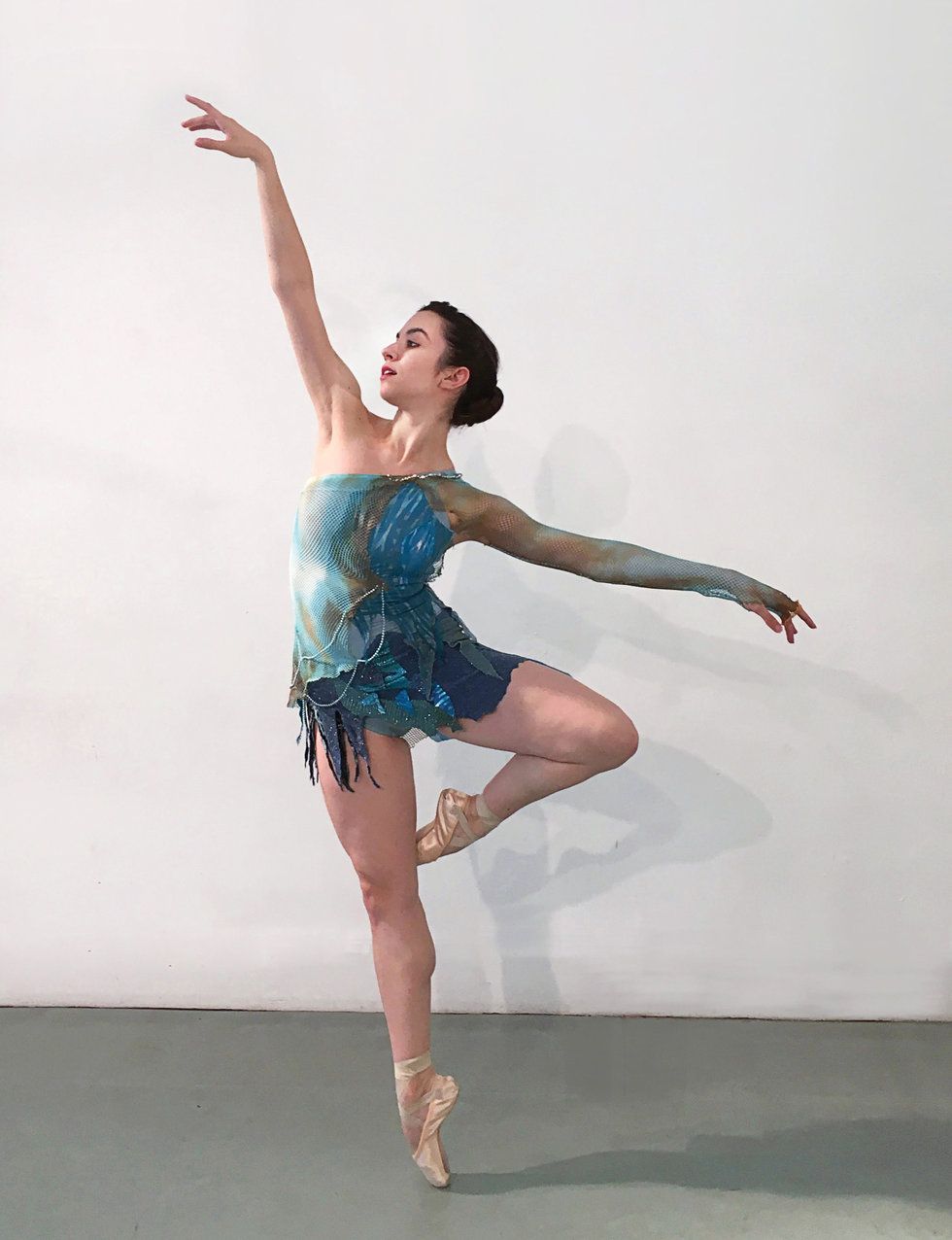 Allison Piccone (photo by Appleby, courtesy Piccone)
Of course, there's no harm in picking up a prepared meal here and there. "I try to always eat breakfast at home," Piccone says. "If I'm going to eat out, I save it for lunch because there are a lot of great, healthy lunch specials throughout the city." For a quick dinner when she doesn't have time for a big grocery shop, she'll pick up a few ingredients from a neighborhood bodega.
Seeing Shows
"Spending some time as an audience member is so important for staying inspired," Erdmann says. She makes it a point to see another Broadway show anytime she has a matinee or evening performance off. "If you have the time, go from box office to box office to see if there are any rush tickets," she says. "That's how you'll get the best deals." Alternatively, you can scroll through the TodayTix app on your phone. "And be on the lookout for Broadway Week, when you get two-for-one ticket deals," Erdmann adds. Make sure to visit nycgo.com and search Broadway Week to sign up for email alerts on when the next one is happening.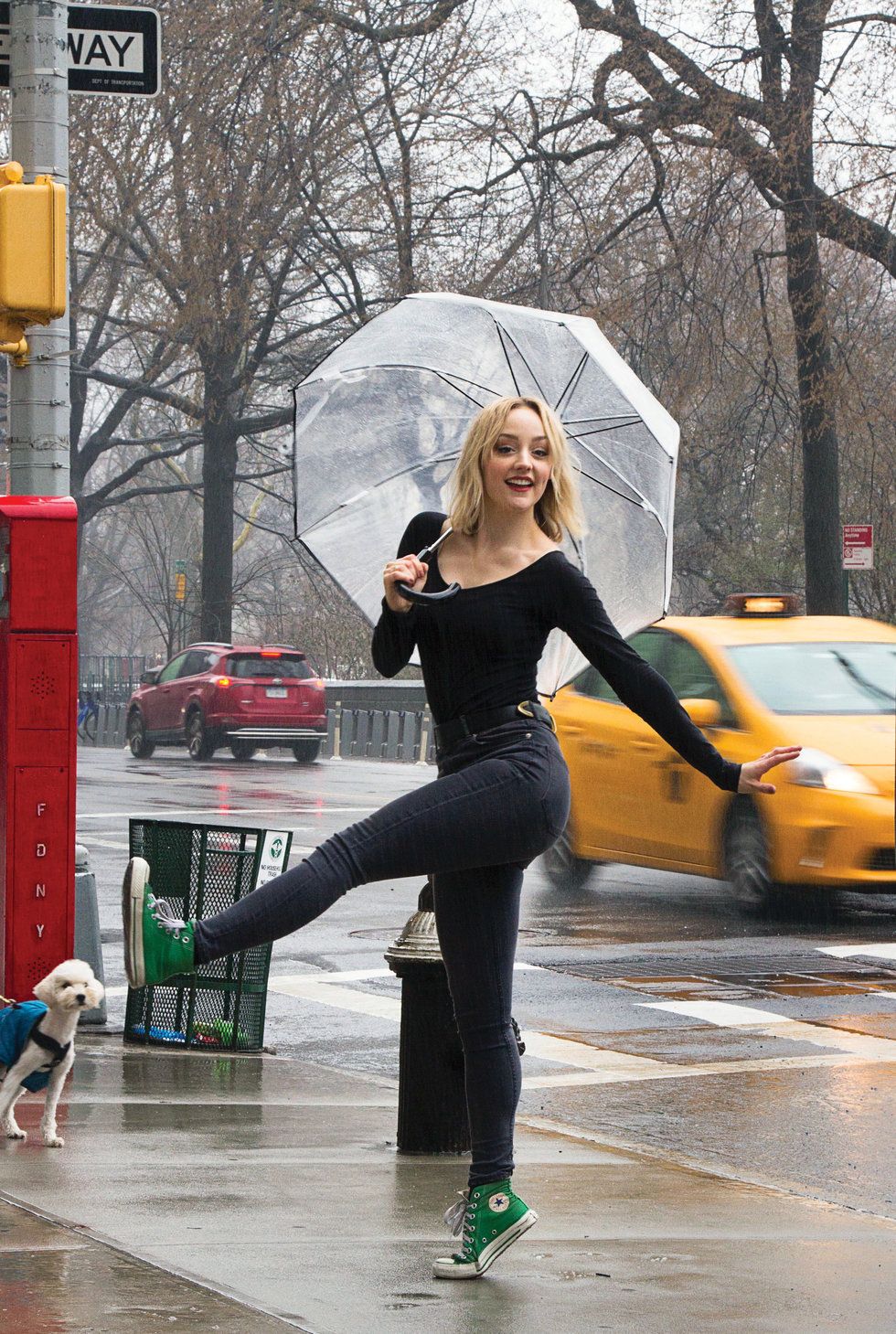 Kelli Erdmann (photo by Erin Wilson, courtesy Erdmann)
Bunheads can take advantage of New York City Ballet's "30 under 30" tickets—$30 tickets for anyone under the age of 30. "You can also see a lot of smaller shows for free by offering to usher," Piccone says. She also finds that a lot of freelance companies will offer dancer discounts to their shows. If you're a high school or college student, Collin recommends keeping your student ID handy. "Many theaters, such as The Joyce, offer student discounts," she says.
The NYC grind may seem intimidating at first, but take comfort in the fact that thousands of dancers are making it work every day. "Moving here can be daunting, but it's so worth taking the chance," Piccone says. "It's actually a pretty small dance community, which makes it feel like you have a family supporting you every step of the way.
A version of this story appeared in the July/August 2018 issue of Dance Spirit with the title "The Big Apple on a Bite-Sized Budget."
How To
May. 23, 2019 02:52PM EST
It's a Ziegler Zamboni! (screenshot via YouTube)
Everyone loves the multitalented Maddie and Mackenzie Ziegler. Everyone loves Olympic figure skater (and pop-culture icon) Adam Rippon. Everyone loves when dancers ice-skate, and vice versa. So what could possibly be more lovable than the latest episode of the YouTube show "Break the Ice with Adam Rippon," in which Rippon teaches the sisters Ziegler to skate? (Nothing. NOTHING is more lovable than this freakishly cute video.)
Just for Fun
May. 23, 2019 02:47PM EST
Three of our Insta faves (Jenna Johnson Chmerkovskiy, Robert Roldan, and Gaby Diaz) in one photo!
It's safe to say that we're obsessed with the "So You Think You Can Dance" All Stars. Over the past few seasons, we've loved seeing them up on that "SYT" stage, guiding each new batch of contestants. Unsurprisingly, many of the All Stars are as charismatic online as they are onscreen. While we wait to hear which All Stars will be involved in Season 16, here are six from years past that you should totally be following on Insta.
Just for Fun
May. 23, 2019 01:05PM EST
Sage Humphries rehearsing "White" (Brooke Trisolini, courtesy Boston Ballet)
It's been an eventful few months for Sage Humphries, to say the least. Last November, the Boston Ballet company member made her (very well-received) choreographic debut with a piece called YOU, part of the company's BB@home: ChoreograpHER program. Just one week later, Humphries sustained an injury that kept her offstage for a couple of months. But she didn't have much downtime: Artistic director Mikko Nissinen soon asked Humphries to make a piece for Boston Ballet's first-ever appearance at Boston Calling Music Festival. Now that Humphries is back in the studio, Dance Spirit caught up with her to talk about making ballet rock, working with her composer brother, and what it's like to see her name next to William Forsythe's.
Choreography