Oct. 06, 2017 10:38AM EST
Four Stars Share The First Time They Danced Their Dream Roles
Jessica Lee Goldyn as Cassie in A Chorus Line (courtesy Goldyn)
Is there a part you desperately want to do, something that makes your heart sing? What would it be like to get the chance to perform it? For some lucky people, dancing a coveted role is a dream that comes true. We asked four top dancers how it felt when they got the opportunity to do a cherished part.
---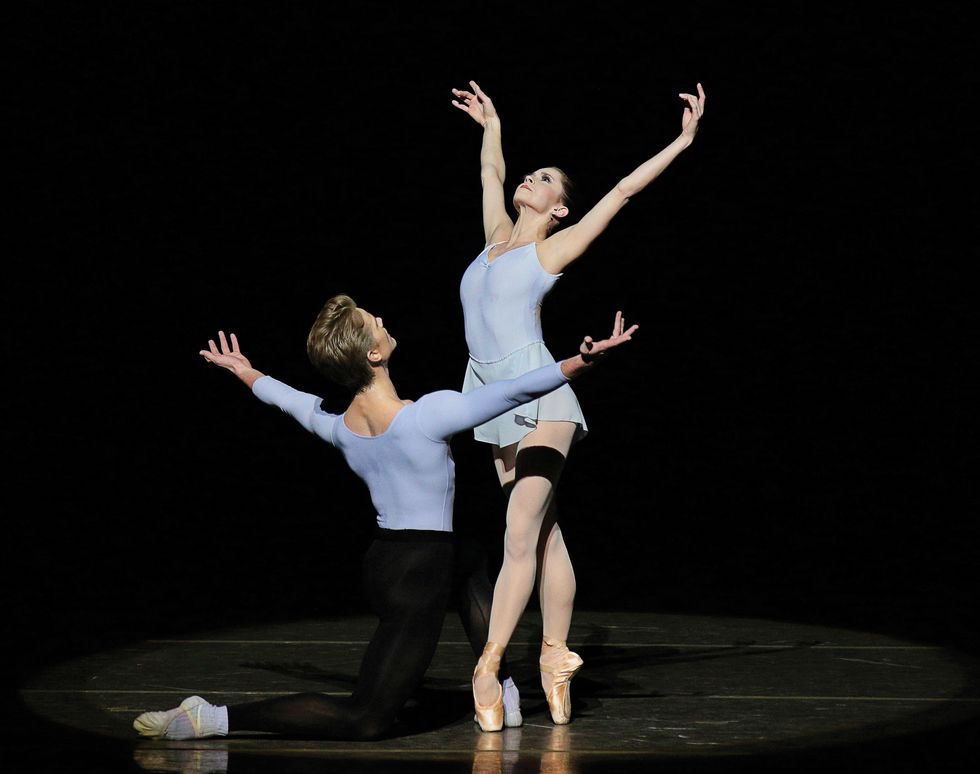 Megan Fairchild with Chase Finlay in "Duo Concertant" (photo by Paul Kolnik, courtesy New York City Ballet)
Megan Fairchild, principal, New York City Ballet
Dream role: George Balanchine's "Duo Concertant"
I'm not a big dreamer—maybe I'm a little boring that way. I was always overwhelmed by the parts that came to me, because I got promoted so fast. But I do have a special love for Duo Concertant. It creates a unique kind of relationship with the audience. You start standing behind the piano with your partner, just listening.
I didn't get to dance Duo Concertant until later in my career. Honestly, I was shocked when they had me do it. Technically, it's right up my alley: It's fast footwork, musical and syncopated. But I had to grow artistically. I had to show the relationship with my partner while just watching the musicians. The ballet ends with a very dramatic sequence in
a spotlight. I rarely get to dance repertoire with
theatrical moments like that, and I relish it.
I didn't have much time to rehearse before my first performance, so I took the video tape and learned it on my own. I came very prepared—all they had to teach me was the counts, which is unusual for me! I also interviewed Kay Mazzo, who originated the role, to hear her thoughts, and I got some coaching from NYCB ballet master in chief Peter Martins during the final rehearsal. I had to control my nerves during the first performance because I was so excited.
My brother Robbie Fairchild, who's also a principal, does the ballet too, and that's one of the reasons I never thought I'd dance it. The ending is super-romantic! What if there was a problem and we had to switch partners? We do have this idea that one day maybe we'll get to do it together—minus the romantic ending.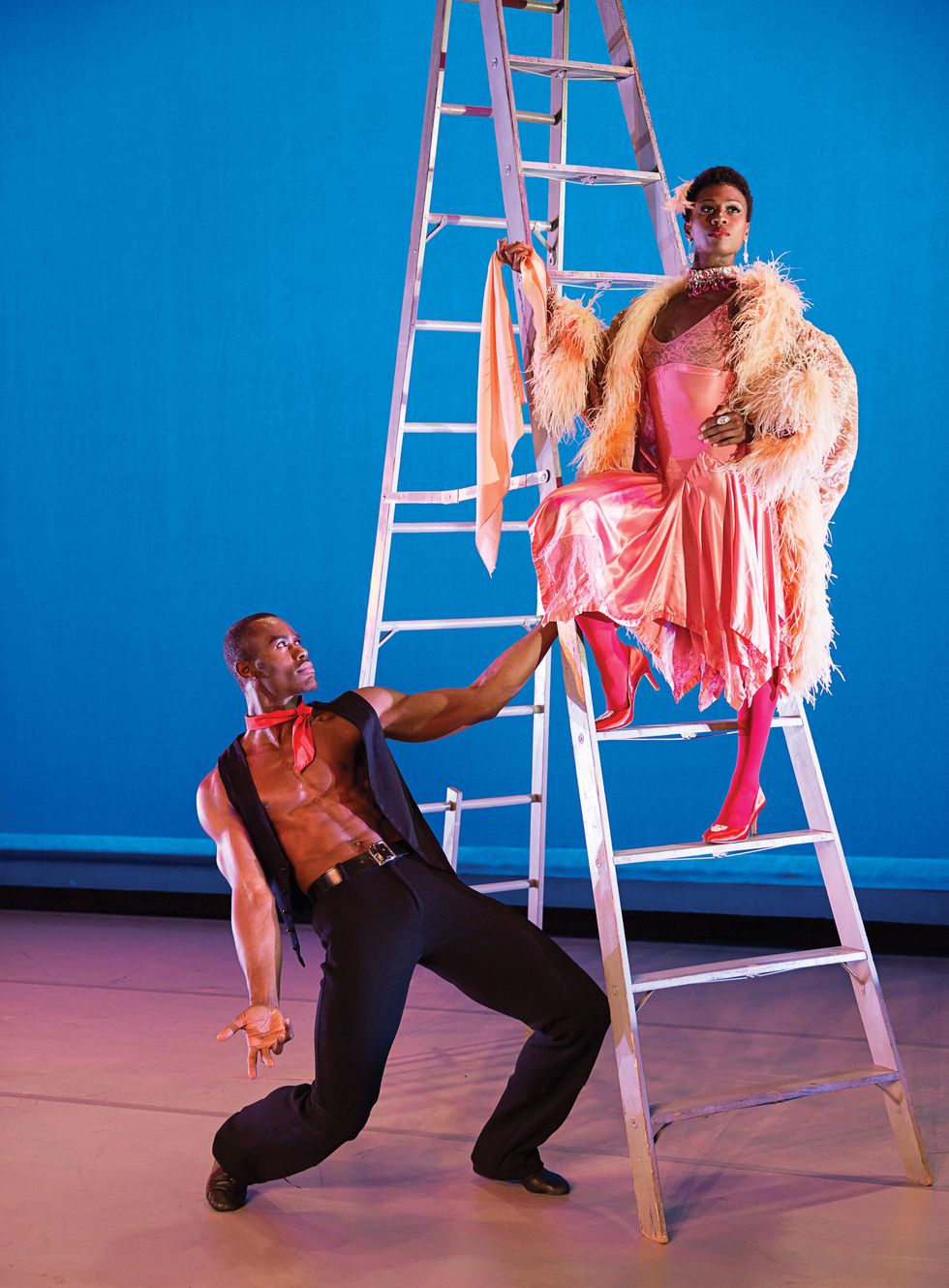 Jamar Roberts with Rachael McLaren in "Blues Suite" (photo by Paul Kolnik, courtesy Alvin Ailey American Dance Theater)
Jamar Roberts, Alvin Ailey American Dance Theater
Dream role: "Backwater Blues," from Alvin Ailey's Blues Suite
I never had a dream role until I first joined AAADT and saw Renee Robinson and Amos J. Machanic Jr. dance "Backwater Blues," this amazing duet. I thought, "Wow! It would be great if I ever got to do that!"
And I did get to do it two years ago, with one of my best friends, Rachael McLaren. We're practically brother and sister, and she really helped me bring my character to life. We rarely get to dance together because of our height difference, so the rehearsal process was basically us laughing the whole time. I couldn't have asked for a better partner.
I learned the work in about two weeks, but I'd been watching it for years and years, so I kind of knew the steps already. There aren't a lot of technical stunts; it's more about two characters and human experience. The choreography is flirtatious and fun, but the couple is clearly having a fight. I expected there to be more time between steps and comedic moments. It's tricky to portray anger in just eight counts! Our associate artistic director, Masazumi Chaya, gave us a lot of freedom to interpret the choreography our own way.
There are probably things I'm better at dancing, but this role felt so good to me. I threw myself into it, instead of pacing myself, like I usually would with a long ballet. I was so excited to just give everything.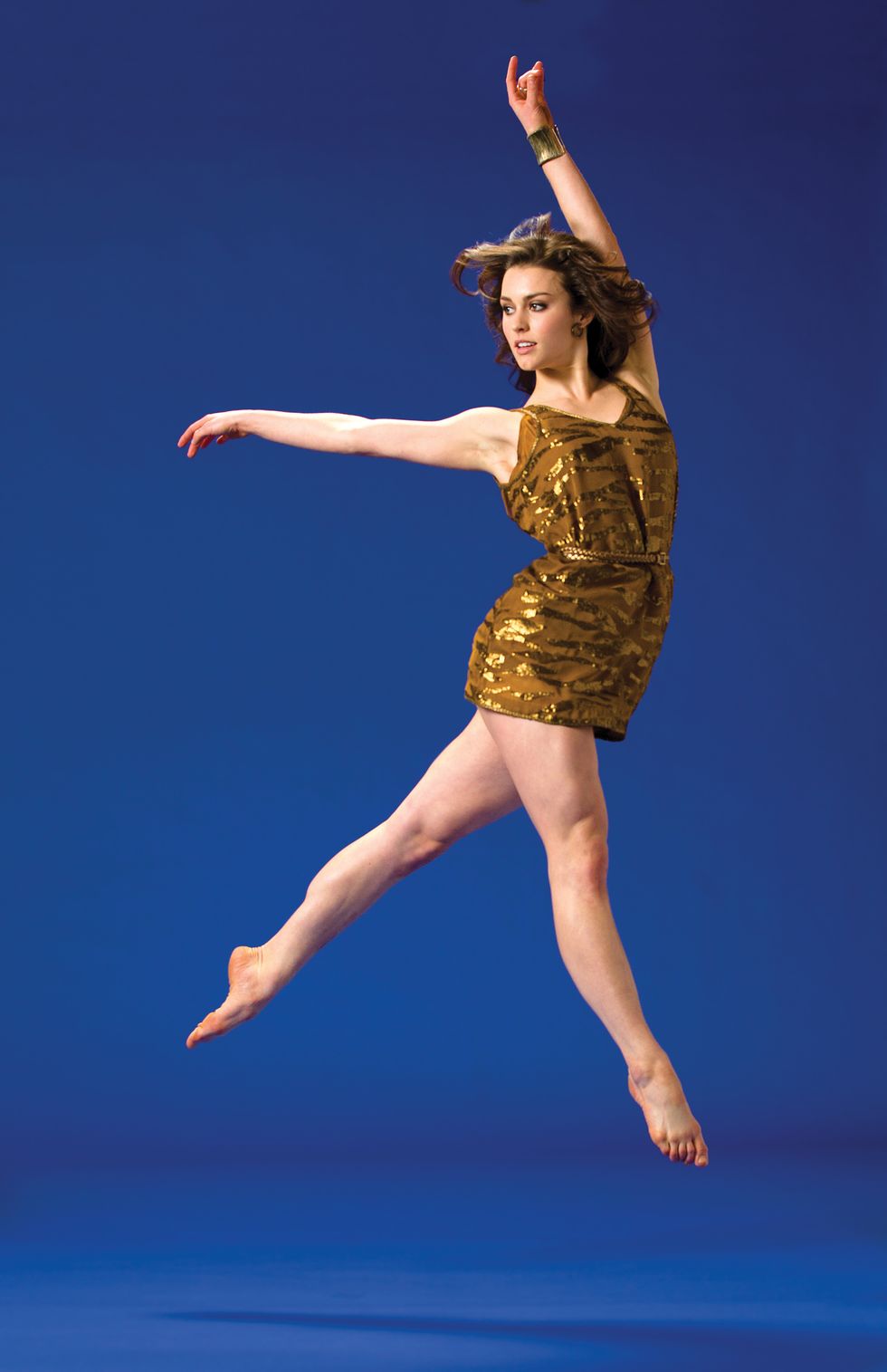 Kathryn McCormick (photo by Joe Toreno)
Kathryn McCormick, contemporary dancer
Dream role: Mentor
Every job I book is different, and they've all been incredibly challenging and rewarding. Acting in Step Up Revolution was an especially transformative experience, because I had to use my voice and not hide behind my body. It taught me to embrace all of my flaws, and that I don't always have to look graceful.
But after doing commercial gigs, movies, and TV, I realized that my dream wasn't to take on a particular role. It was to connect with the younger generation and remind them of their worth. For me, it's not about getting the best job; it's about the impact that I'm making.
In 2010, I joined The Revolve Tour's motivational speaking tour, Dream On, and got to tell over 80,000 girls my story. I talked about my struggles and my faith, and it was incredible. It was a pivotal moment for me, because it made me realize that what I have to share is valuable and that people need to hear it. I was also on "So You Think You Can Dance" for eight years, and my favorite part was being a mentor to Tate McRae in Season 13. I could feel the difference I was making in her life!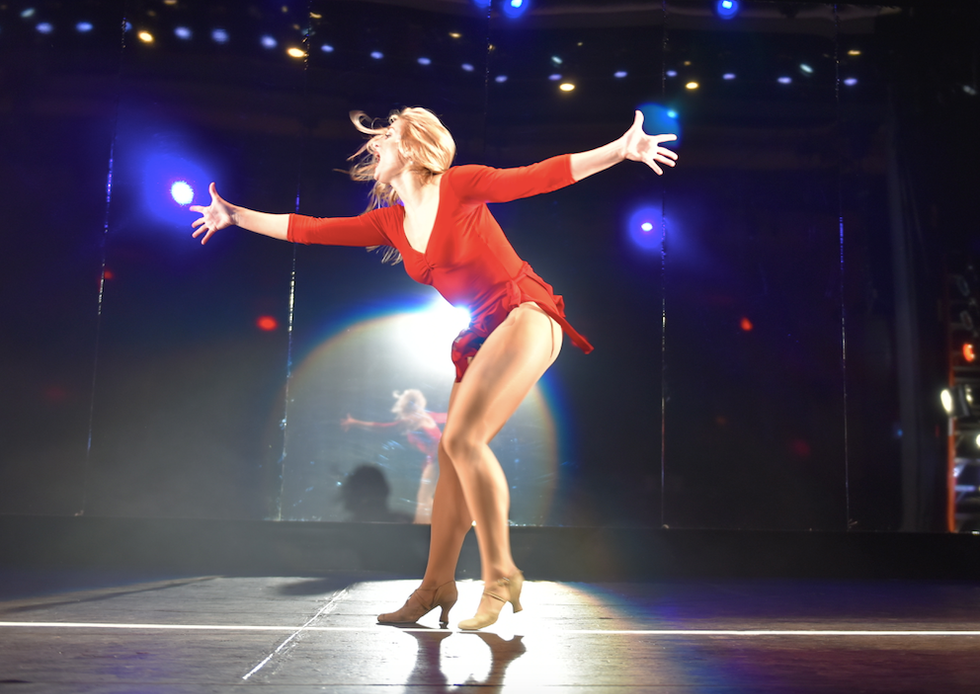 Jessica Lee Goldyn as Cassie in "A Chorus Line" (courtesy Goldyn)
Jessica Lee Goldyn, musical theater dancer
Dream role: Cassie, in A Chorus Line
Growing up, we would do a "Chorus Line workshop" every summer at my home studio. My jazz teacher played Paul in A Chorus Line all over the country, and he taught me some of the original choreography. Then I saw the show at the Paper Mill Playhouse in New Jersey, and I remember feeling numb and kind of in awe. That was it! I was in love. I actually auditioned for NYC's Professional Performing Arts School with Cassie's big solo, "The Music and the Mirror."
I made my Broadway debut as Val in A Chorus Line, which was thrilling, but I wasn't covering any other part. At the end of the two-year run, they didn't have anyone to do Cassie for the final week of performances. So they auditioned me, and quickly made me a cover for the role. Then, in a "throw on" situation, I ended up doing it! I didn't get a lot of rehearsal time, but it was incredible.
Since then, I've done nine productions of the show, playing Cassie in each one. I've worked with Donna McKechnie, the original Cassie on Broadway, and she helped me infuse life into the part. It became a dialogue instead of just a chance to kick my leg really high, like I did when I was 21. I stripped away the performance aspect and really told my story.
The show has been such a through-line in my life. In a way, Cassie's story has started to mirror my own. What's exciting now is that I'm almost the "right" age to do the role—Cassie's supposed to be a little bit older. I hope I get to play her again, because it's still a dream role, even though I've done it so many times.
A version of this story appeared in the October 2017 issue of Dance Spirit with the title "Livin' the Dream."


Get Dance Spirit in your inbox