Yes, she's got textbook-perfect lines. But 14-year-old Gisele Bethea isn't just a beautiful ballet robot. It was the fierce fire of her Esmeralda variation at this year's Youth America Grand Prix Finals—on top of her gorgeous facility—that helped earn her the competition's Youth Grand Prix Award. Gisele was also one of the youngest dancers invited to the prestigious Moscow International Ballet Competition last June.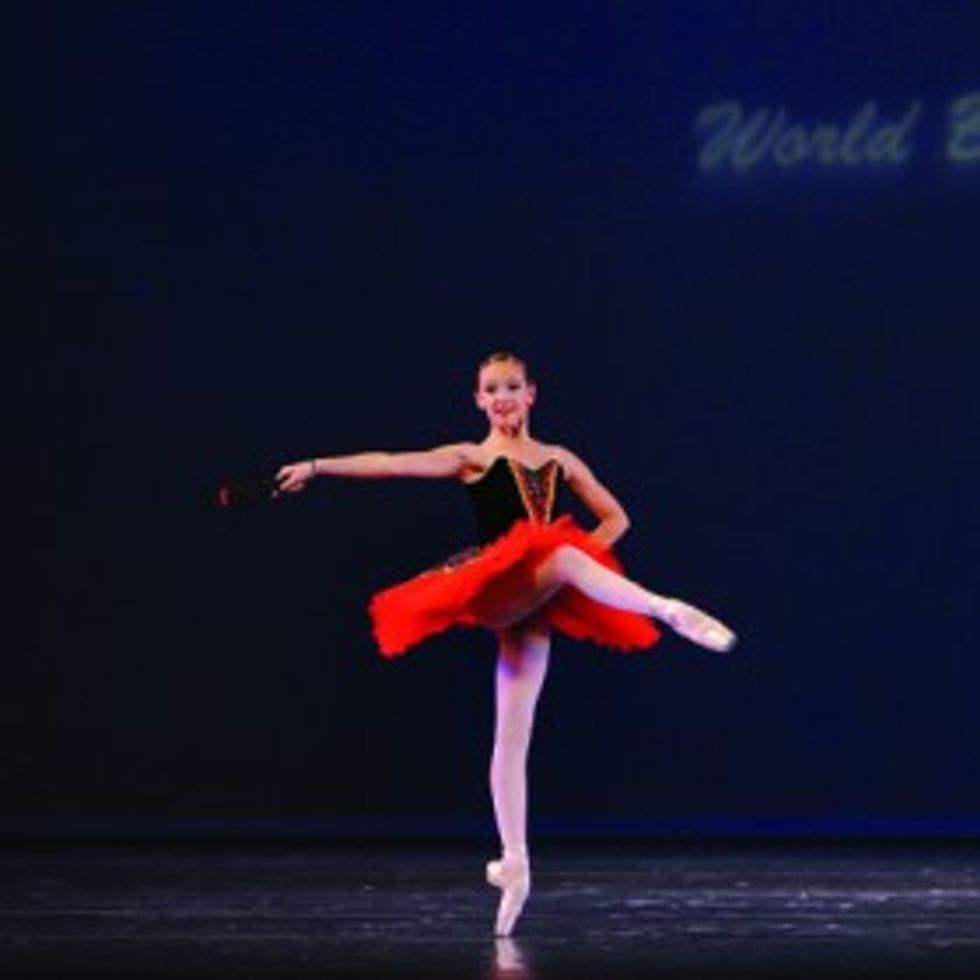 Gisele at the 2012 World Ballet Competition USA (by Siggul/Visual Arts Masters)
"When I was little, I wasn't a fan of ballet. But then I started to realize how amazing ballet class is. You start out at the barre, and by the end of it  you're flying."
FAST FACTS
Birthday: January 31, 1999
Age she started dancing: 4. "But I didn't get serious about ballet until I was 10."
Current studio: Master Ballet Academy, Phoenix, AZ
Favorite dancer of all time: Svetlana Zakharova. "I love watching her dance the Black Swan pas de deux."
Favorite food: The pesto chicken panini from Café Zupas in Phoenix
Non-dance hobbies: "I wakeboard and snowboard, and ride motorcycles at the sand dunes."
If she were a superhero, her power would be: "Flying. I've always wanted to know how that feels! I'd also be really stretchy, like Elastigirl in The Incredibles."
Must-see TV shows: "When I have time to watch TV, I go right to TLC for 'Four Weddings' or 'Say Yes to the Dress.' "
Dream dance role: "The title role in Giselle. It's incredibly difficult—not every ballerina is able to do it. I guess it's kind of ironic that I was named after it!"
The best advice she's ever received: "My teacher told me, 'Once you become mentally strong—once you learn to think to yourself, Yes, I can do that—you really can do anything.' "