Whether He's in Pink Stilettos or Ballet Slippers, Harper Watters Is Unapologetically Himself
Photo by Jayme Thornton
Harper Watters is a ballet dancer for today's generation. A social media maestro and a charismatic performer, the Houston Ballet soloist is equally at home in front of the camera hosting his hit YouTube series, "The Pre Show"; interacting with fans on his crazy-popular Instagram account; or showing off his beautiful classical technique onstage. It's a multifaceted identity that's proven to be invaluable to his career—and it's taking him to places he never even dreamed of.
---
Baby Boy
Watters was born in Atlanta, GA, but was adopted at two weeks old and raised in Dover, NH. He started tap and jazz classes at an early age. "I was a constant mover as a kid," he says. But his first exposure to ballet wasn't in the classroom—it was via a VHS tape of New York City Ballet's production of The Nutcracker. "I watched it 10,000 times," he says. "I even choreographed my own one-man Nutcracker over a holiday break."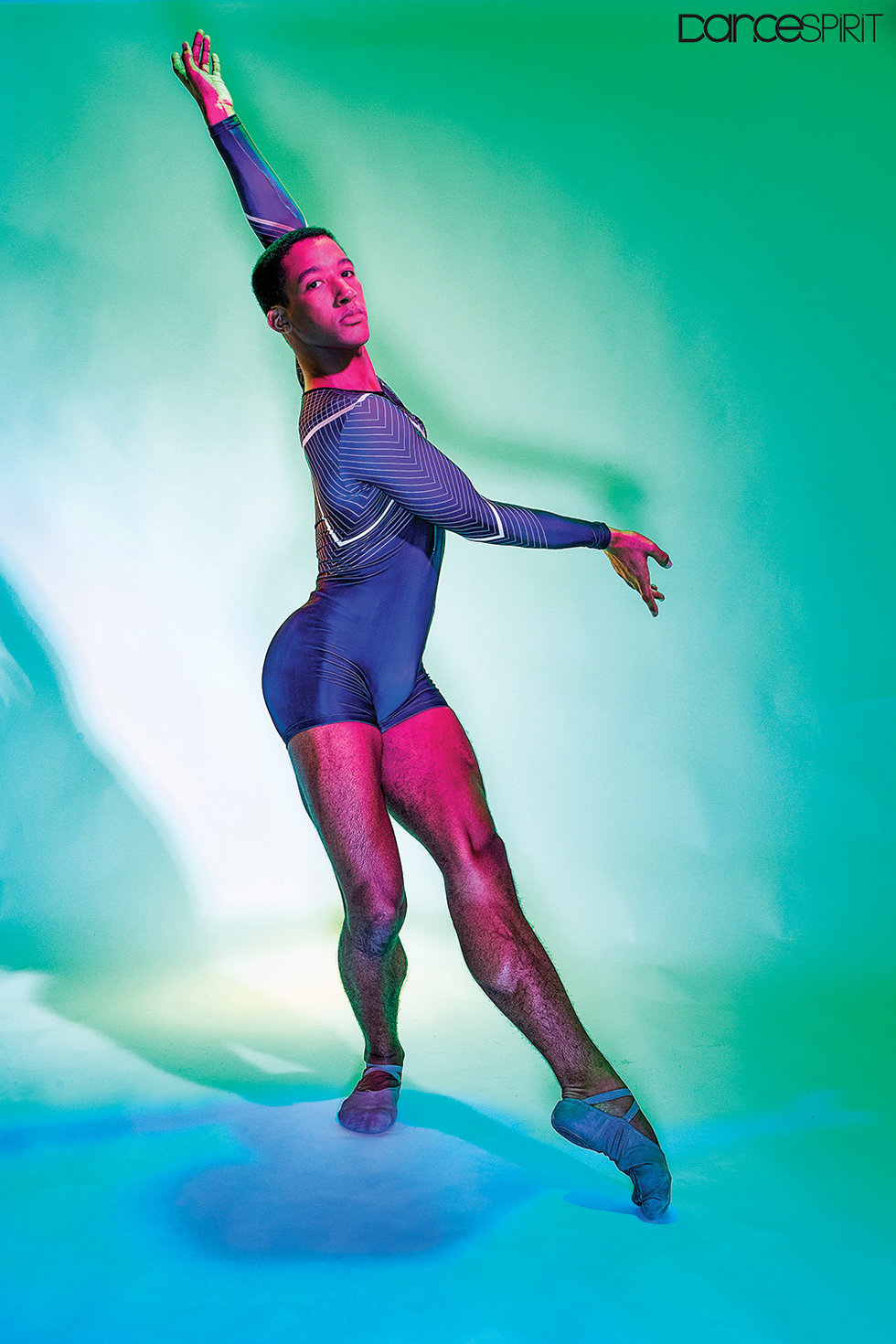 Photo by Thornton
However, becoming a ballet dancer wasn't his end goal. "I was set on joining Alvin Ailey American Dance Theater," Watters says. "They were the first professional company I saw perform, and I was so inspired by the fact that dancers who looked like me were up on that stage. I researched how to get into the company, and found out that a ballet class was part of the audition. So, it was set—I had to become better at ballet to join Ailey." Watters started training at the Portsmouth School of Ballet in Portsmouth, NH, where he learned the fundamentals and "most importantly," he jokes, "the proper way to put on a dance belt."
Schoolin' Life
After Watters spent his sophomore and junior years at the Walnut Hill School for the Performing Arts, and attended the Washington Ballet summer intensive, a career in classical dance seemed more real. "I attended the Houston Ballet summer intensive the following year, and they placed me in the highest level, so I basically thought I was the next Carlos Acosta," Watters says. "The first day proved I was highly delusional."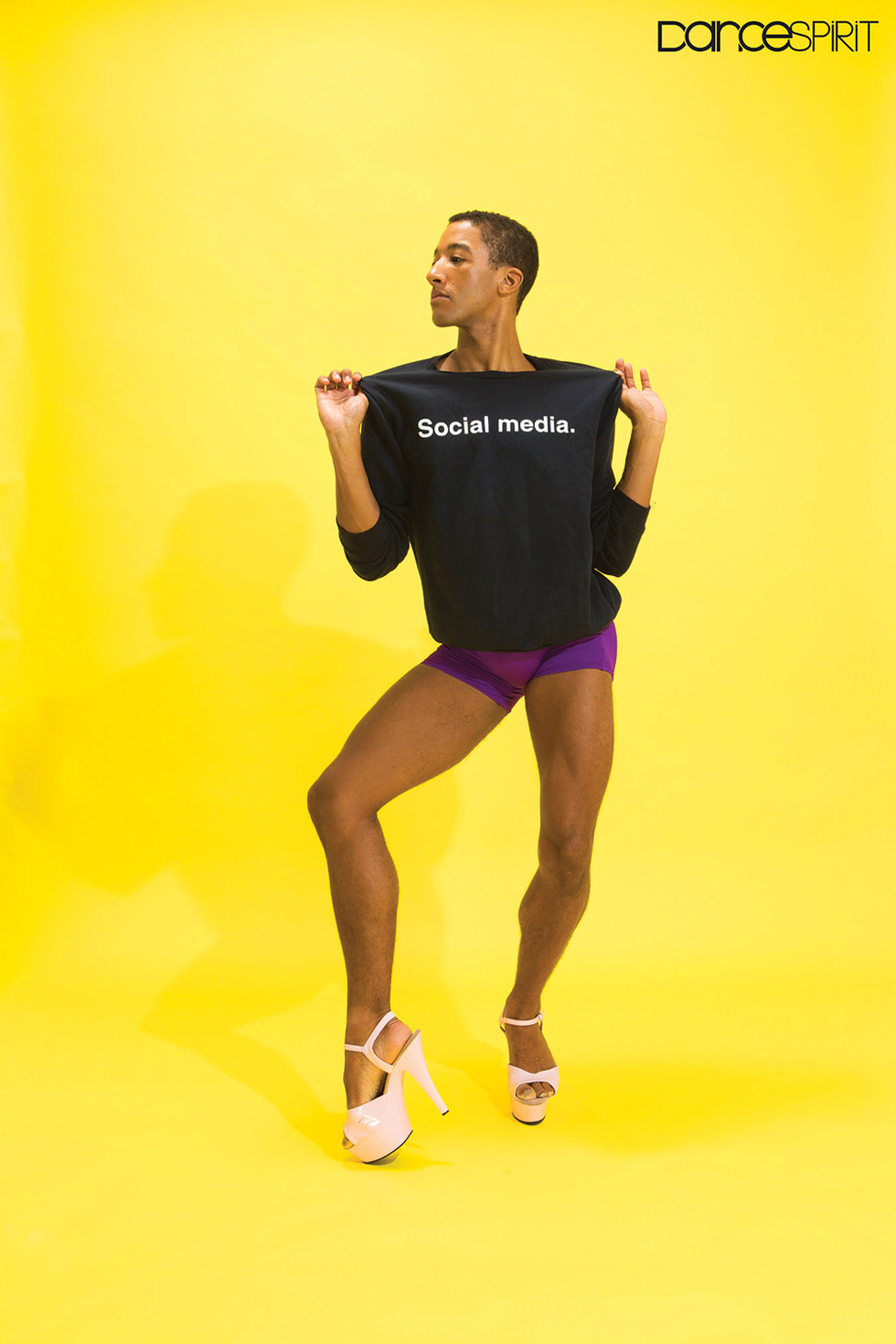 Photo by Thornton
At the end of that summer, he was offered a contract with Houston Ballet's second company. "I loved that Houston Ballet was dancing amazing rep, and that their dancers had this incredible mix of finesse, confidence, and artistry," Watters says. In 2012, he was promoted to the main company, and by 2018, he was a soloist.
Me, Myself, and I
These days, Watters is also a bona-fide social media star. But his internet fame didn't happen overnight. "When I first started my YouTube channel, I was only copying things I'd seen—viral challenges, trends—and those videos weren't doing very well," he says. "I just kept reminding myself that Beyoncé wasn't built in a day."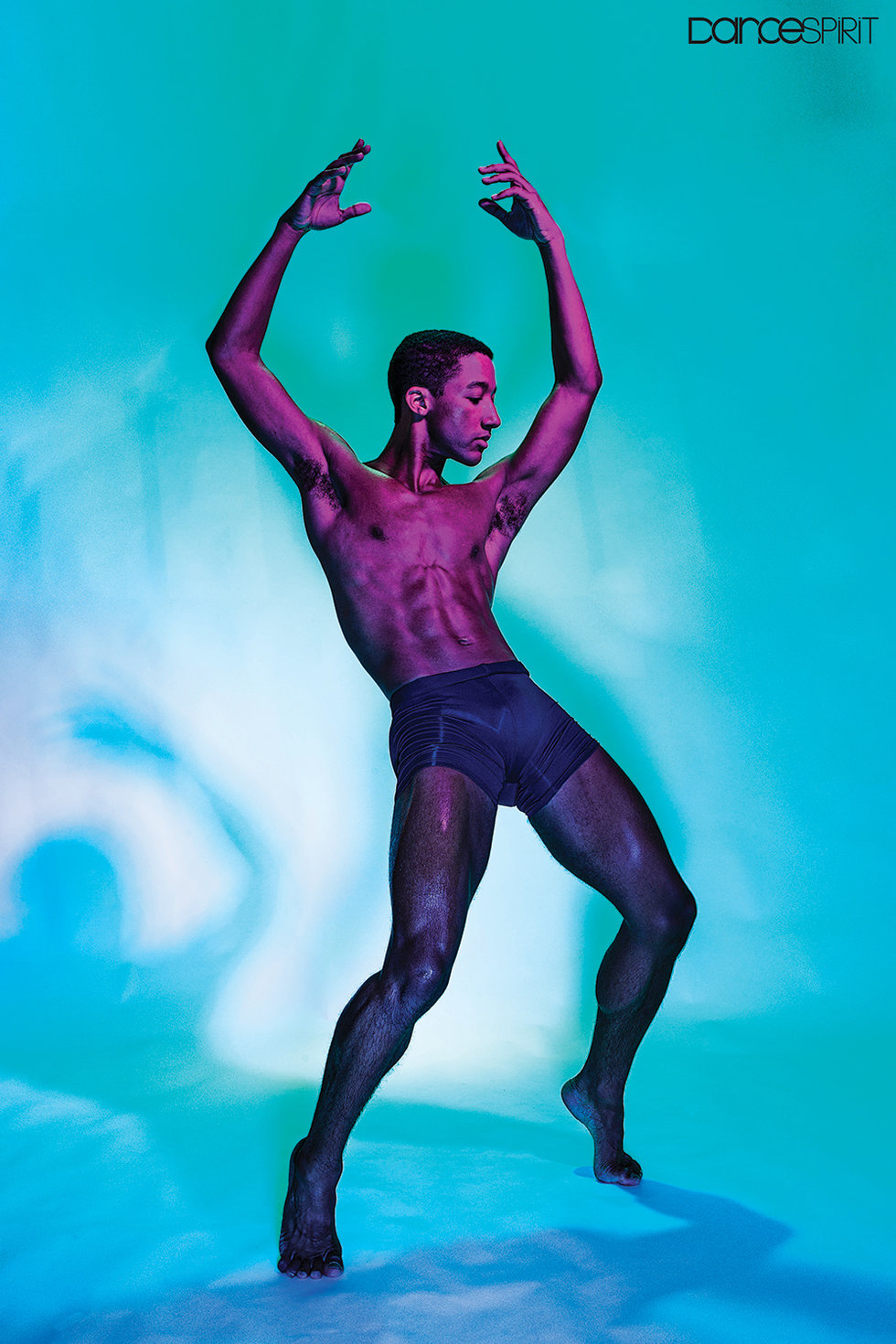 Photo by Thornton
Enter "The Pre Show," Watters' hilarious, honest, and unfiltered view into his dressing room shenanigans. " 'The Pre Show' started out of pure boredom. The conversations that happened between my dressing-room mates and I were too funny to not film," he says. Viewers agreed, and "The Pre Show" took off. "I think it resonated with people because they saw these unique dancers who werevocal and breaking stereotypes," he says.
Watters recognized how powerful and positive social media could be. " 'The Pre Show' happened organically, and the response was incredible," he says. "Building a community of people was so rewarding, and that's what keeps me going. People follow me for me, for what I'm doing and who I am. And that taught me how crucial it is to be 100 percent authentic."
Six-Inch Heels
That authenticity is on full display in the now-viral video of Watters and former Houston Ballet company member Rhys Kosakowski strutting their stuff on treadmills while wearing sky-high pink stilettos. It's been viewed over a million times, and it became the first in a series of heels videos that have brought Watters one opportunity after another. "People might see these videos and think, 'Oh, that's funny,' but it's way more than that," Watters says. "They embody this long journey towards self-acceptance." The social media success was also a big boost to his confidence. "In the heels videos I was projecting this persona that was sassy and fabulous, and I was like, 'Why don't I do this every day?' You have to own it, and once I did, I was able to explore new movement, shake off little things that used to really irritate me, and come into my own."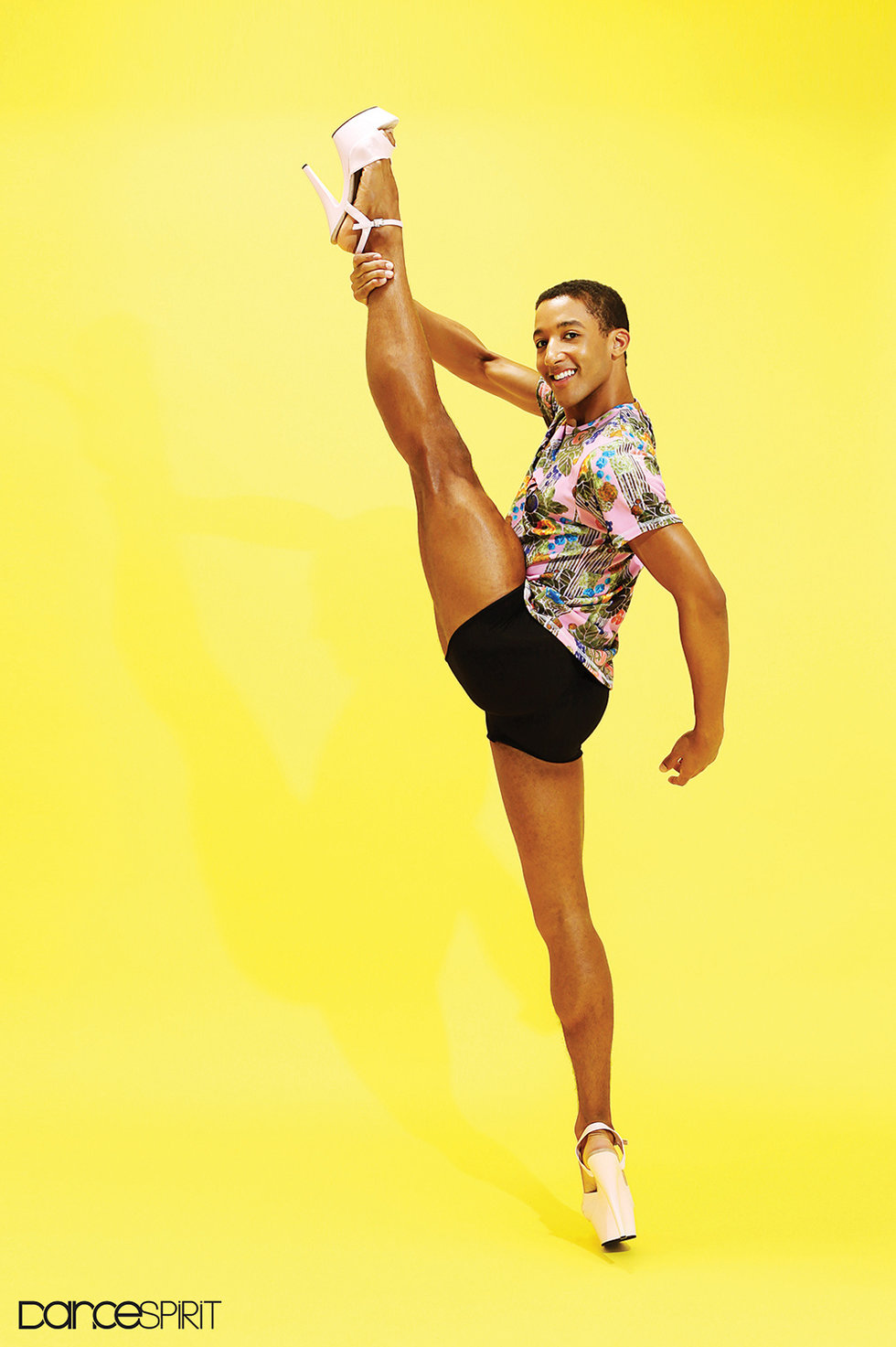 Photo by Thornton
Kosakowski, who's a mainstay on "The Pre Show," agrees. "Harper's showing people not to be afraid of who they are," Kosakowski says. "If you want to put on makeup and heels, do it. His message is exactly what this generation of ballet boys, and the whole ballet community, needs right now."
He Came to Slay
Despite the success of the heels series, Watters is quick to clarify that he is first and foremost a classical ballet dancer. But that doesn't mean he isn't seizing every opportunity he gets, especially when it comes to educating the general public about the ballet world. "The treadmill video has been picked up by everyone from the TV show 'Broad City' to Elle.com, and their audiences don't know much about dance," he says. "Using these opportunities to shatter ballet stereotypes is important to me."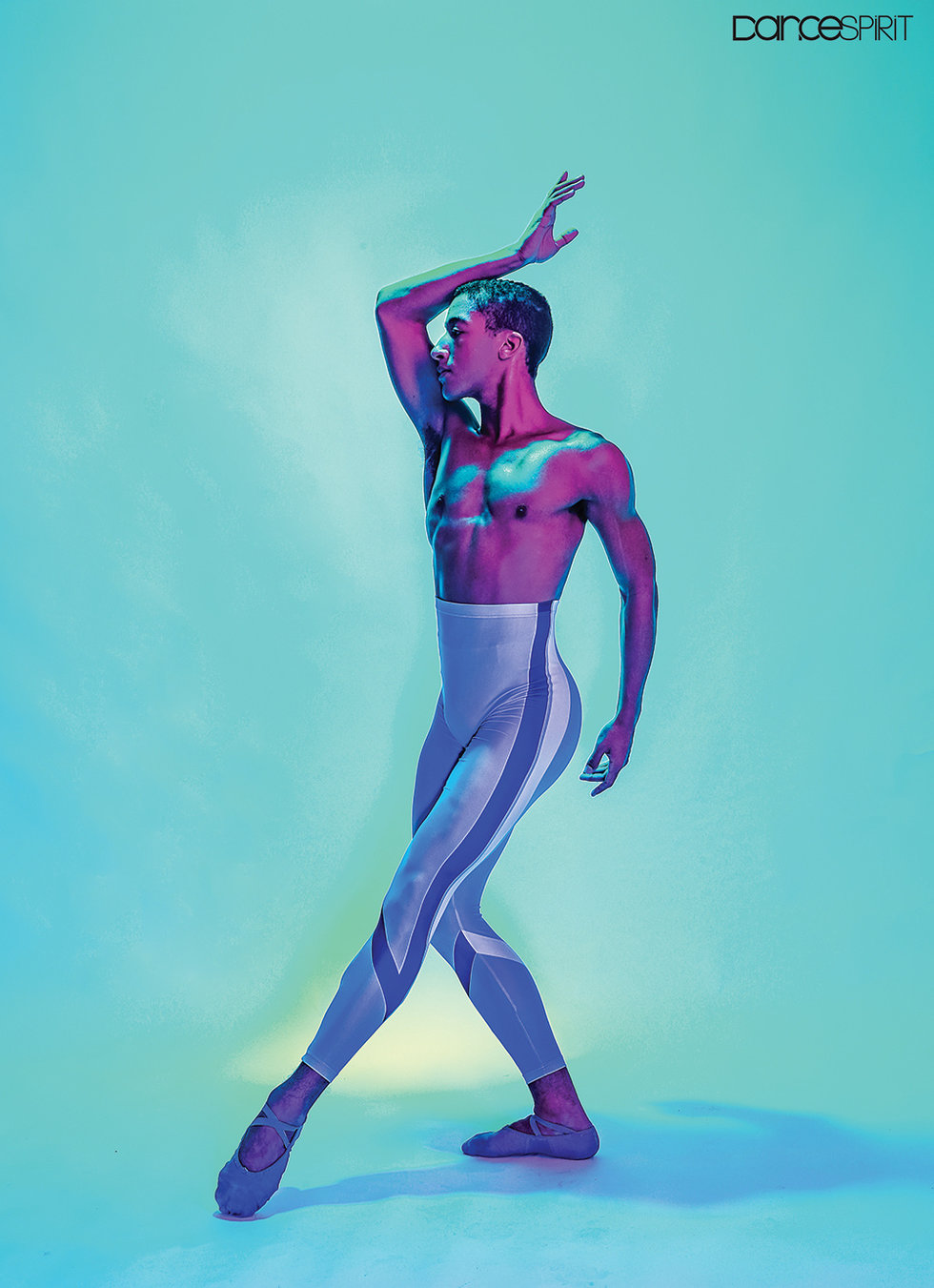 Photo by Thornton
One particularly special collaboration was with Urban Outfitters for its #UOPride campaign, which launched last June in honor of Pride month. "I think Harper shows that professionalism and authenticity don't have to be mutually exclusive," says Jason Donahoe, former senior content editor for UO. "To do what he does, onstage and online, requires an openness and vulnerability, a lot of self-knowledge, and a lot of self-acceptance. Dancer or not, I think everybody can learn from that."
Who Run the World?
Unsurprisingly, Watters' dream project is totally original—and totally him. "I'd love to have a talk show, but with a performance aspect, like if Wendy Williams and Beyoncé had a child," he says. "I don't want to do anything that's already been done."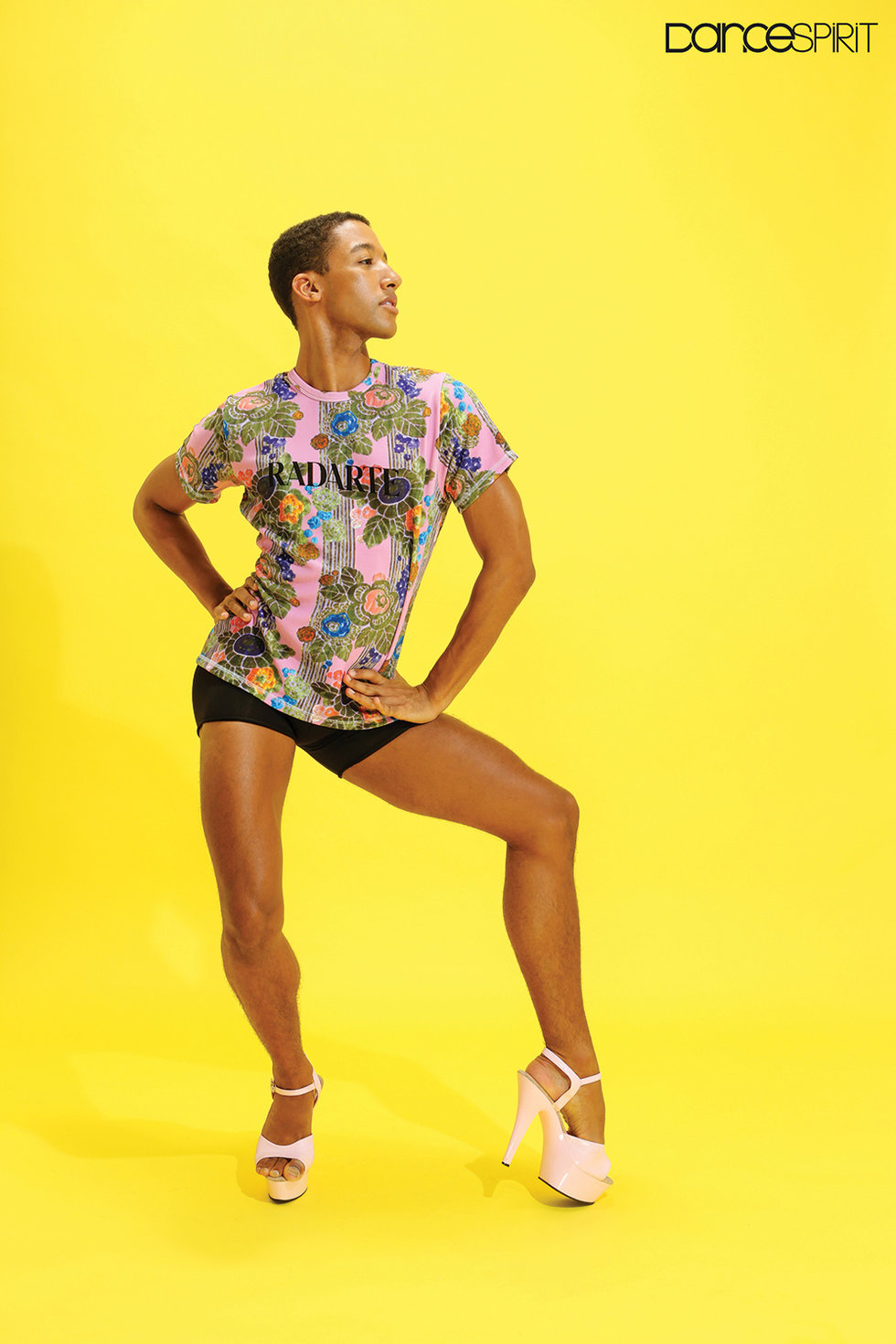 Photo by Thornton
In the meantime, his priority is continuing his ballet career, while remaining tapped into pop culture and social media. "When I first started using Instagram, everyone laughed it off," he says. "But look at everything it can bring you, and all the ways you can use it. We're living in a time where the most powerful thing you can be is yourself. So, own it."
Want to hear more from the social media sensei? Click here!
A version of this story appeared in the February 2018 issue of Dance Spirit with the title "He Ain't Sorry."
American Ballet Theatre principal dancers Sarah Lane and Daniil Simkin (courtesy ABT)
Last May, we told you about a special exhibition of the Mark Ryden artwork that sparked Alexei Ratmansky's sweet-treat of a ballet, Whipped Cream. Well, hold on to your tiaras, bunheads, because there's a brand-new exhibit featuring actual costumes from this megahit production. The Nutcracker's Land of Sweets has some serious competition!
Keep reading...
Show less
via @kyle_vanny on Instagram competing on World Of Dance
Kyle Van Newkirk is a tap dancer you probably remember from the premiere season of NBC's World of Dance. In case you missed it, he is also one of Showstopper's incredible convention teachers. What makes Kyle stand apart from some of today's other incredible tappers? He isn't afraid to change what tap means to his audience and even himself. This modern view of tap dancing is important because it shows us that tap dancers are just as versatile and dynamic as dancers of any other genre. We sat down with Kyle to get his advice on bringing tap dancing into the 21st century.
Keep reading...
Show less
University of Minnesota Dance Team (courtesy University of Minnesota)
They say there's no "I" in "team"—and nowhere is that truer than the world of college dance teams, where precision reigns, uniformity is key, and a single misstep from any given "I" can cost a group a championship trophy. So it's unsurprising that securing a spot on one of the best dance teams in the country is no easy feat.
Members of these highly athletic teams rehearse for hours every week—on top of academic classes and commitments—and perform at football and basketball games, annual concerts, and nationally televised competitions (hi, ESPN). And "no I" rule notwithstanding, each of these top teams is made up of highly trained, highly technical, highly hard-core individuals, who come together to create a ready-for-victory pack.
These six teams aren't one-off success stories—they're consistently strong, and earn the top spots at major competitions like UDA and NDA nearly every year. Up for the challenge? Here's what to know before you go to auditions.
Keep reading...
Show less
How To
Oct. 01, 2010 04:55PM EST
(Nathan Sayers)
Turnout—a combination of rotational flexibility and the strength to properly hold that rotation—is the foundation of ballet. But it's also a source of frustration for many dancers. After all, not everyone (actually, hardly anyone) is born with 180-degree rotation. "When I first started dancing, my hip flexors were strong, but I was forcing my turnout without using the right muscles," remembers Amanda Cobb, a former dancer with The Washington Ballet.
The good news is that it's possible to both improve your turnout and to dance beautifully with less-than-perfect rotation. But there's a lot of misinformation out there about how turnout works and why it's important. To help separate fact from fiction, DS asked the experts to disprove six turnout myths.
Keep reading...
Show less
Lol, same. (Screenshot via YouTube)
Picture this: You've scored tickets to Ellen DeGeneres' hit show, "Ellen." The day has come, the show is as hysterical as ever, Ellen is debating the biggest hot-button issue since the blue/black or white/gold dress, "Laurel vs. Yanny" (side note: it's LAUREL, people), and tWitch is killing it over at the DJ booth, as always. Ellen decides it's the perfect time to single out an audience member and, lo and behold, that person is "SYTYCD" champ ( and December 2017 cover star!) Lex Ishimoto.
Keep reading...
Show less
May. 16, 2018 02:26PM EST
Ema Peter
The Glorya Kaufman International Dance Center is the 54,000 square foot home of the USC Glorya Kaufman School of Dance, one of the largest facilities dedicated to dance on a private university campus. Designed for their innovative new curriculum, that supports a range of dance styles, the school's staff designated Harlequin to provide wall-to-wall flooring for the large 3,500 square foot Performance Studio as well as five dance studios in their new state-of-the-art building.
Keep reading...
Show less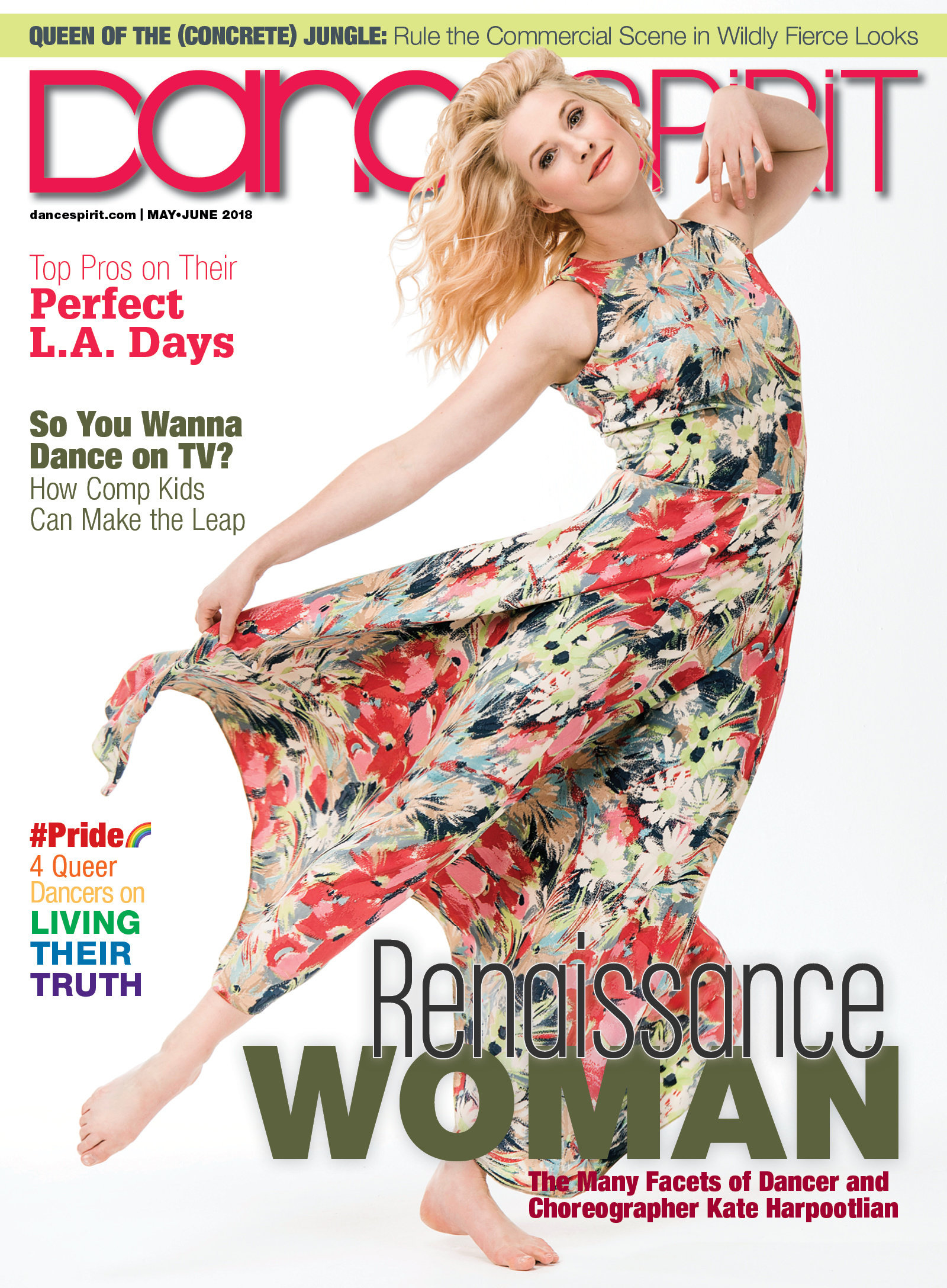 Get Dance Spirit in your inbox