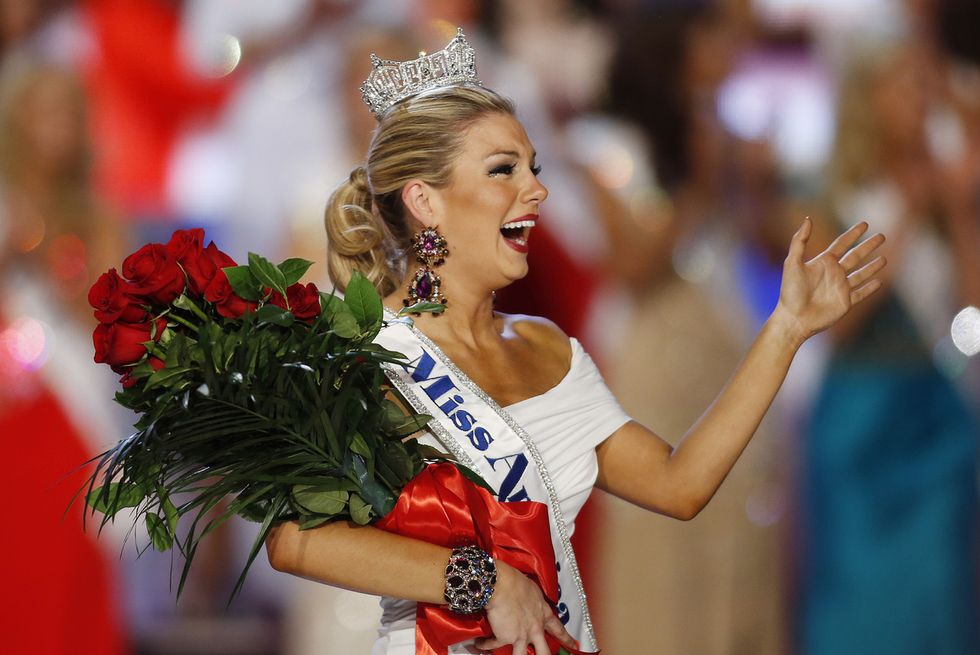 After watching the Miss America competition this weekend, I have a whole new respect for pageant contestants. Not only are they drop-dead gorgeous (and so fit—I mean, dang girls!), but they're articulate, super-talented and insanely hard working. (I can't fathom the crazy number of hours they put in preparing for Saturday night!)
But it was the talent portion of the competition that really caught my eye. I was shocked to see four of the ten women dance: three tappers and one lyrical-ish dancer. Aside from the lyrical number (I'll save my thoughts about that for another day), I was actually pretty impressed. Even the winner, Miss New York Mallory Hagan, tapped (in rhinestoned tap shoes, no less)! While her tap technique wasn't perfect, her showmanship and song choice (James Brown's "Get Up Offa That Thing") took the cake.
Take a look:
What do you think? Did you watch the competition? Did Miss New York deserve the crown? Tell us in the comments below!