How to Deal with Problematic Dance Partners
Dana Coons and Ethan Mazak in Frank Chaves' Ascension showing how beautiful partnering can be once trust is established (photo by McKinney, courtesy Coons)
Partnering is hard enough as it is: You're trying to untangle technical snafus and synchronize your movements with those of another dancer, not to mention building the delicate trust required to catch and be caught, lift and be lifted. Throw a hostile or uncooperative partner into the mix, and you might wish you could take a pass on pas de deux. But don't give up! We asked the experts for tips on how to solve partnering's "relationship problems" as gracefully as possible.
---
Help—My Partner Is My Ex!
The offstage romance has soured, but he's cast as the Romeo to your Juliet. Disaster? Not quite, according to Dr. Nadine Kaslow, resident psychologist for the Atlanta Ballet. "You have a history of being happy with this person," she says. "If you work through the underlying issues that ended the relationship, there's potential to build trust back." It'll feel weird at first, but make an effort to get to know your ex-love as a new friend and, more importantly, as a fellow artist.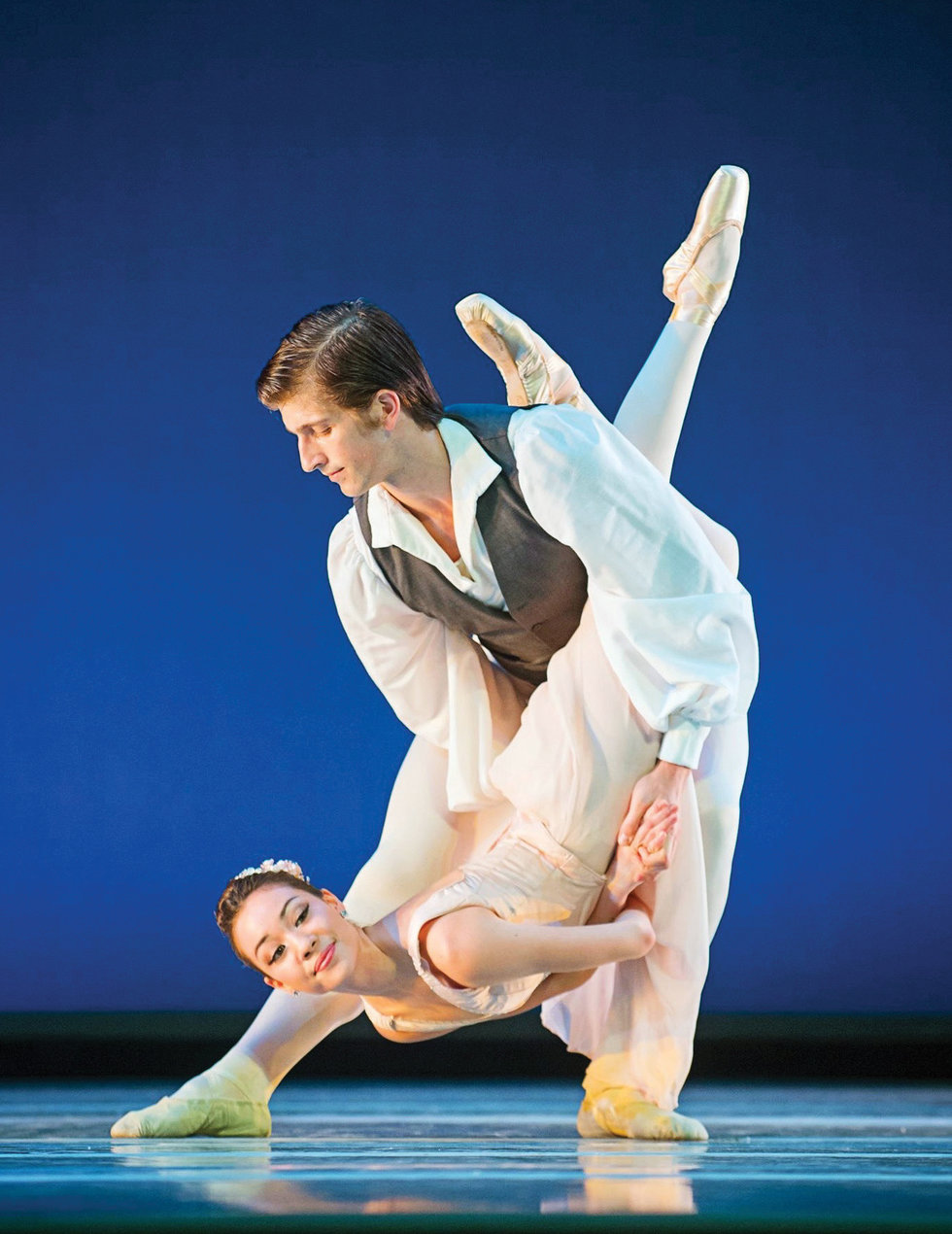 Coons and Jordan Nelson in George Balanchine's "Tschaikovsky Pas de Deux" (photo by McKinney, courtesy Coons)
In ideal scenarios, being partners can strengthen a shaky friendship with your former bae. But you don't have to be besties to produce a great performance, either. "Even if the friction remains, the choreography, the music, the demands of professionalism, and the craft of partnering is beyond whatever's going on personally, and dancing well together has to take precedence," says Daniel Duell, former principal dancer with New York City Ballet and founder and artistic director of Ballet Chicago. "Working cooperatively to have a good performance can help restore good feelings offstage."
Help—My Partner's Inexperienced and Scared!
With dance training's highly mismatched gender ratios, it's common for a super-experienced girl to dance with a guy who's done only a smattering of partnering (or vice versa), which can make for frustrating situations. But "it's incumbent on the more advanced person to take the other under their wing," Duell says. Kaslow suggests making "I" statements ("I feel like I'm being pushed backward off my leg"), rather than judgments about what your partner might be doing wrong ("Your grip is too intense"). If you want to give more explicit feedback, Kaslow advises conversation-starters like "The way it's worked for me before is if somebody does this," or even "I have some suggestions if you'd like to hear them."
If you're the one with only a few hours logged in partnering class, don't fret. "I have always learned the most about myself by dancing with less experienced partners," says Dana Coons, who dances in the Ballet Chicago Studio Company. "You learn to be a mentor, a better partner, and a better friend." Rather than worry you're holding your partner back, direct your energy toward communicating openly and consistently about the corrections and challenges you're tackling—together.
Help—My Partner Makes Me Feel Unsafe!
If a partner is touching you inappropriately, verbally belittling you, or otherwise scaring you away from dancing full-out, don't hesitate to bring a teacher, the choreographer, or another authority figure in to help. "My friend's physical boundaries were being violated by her pas de deux partner, and it took her asking other guys at the studio to talk to the partner before he understood those physical boundaries," Coons says. "If it ever gets to a point where you're in physical pain or you don't feel comfortable trusting your partner, pull your director aside and honestly describe the situation."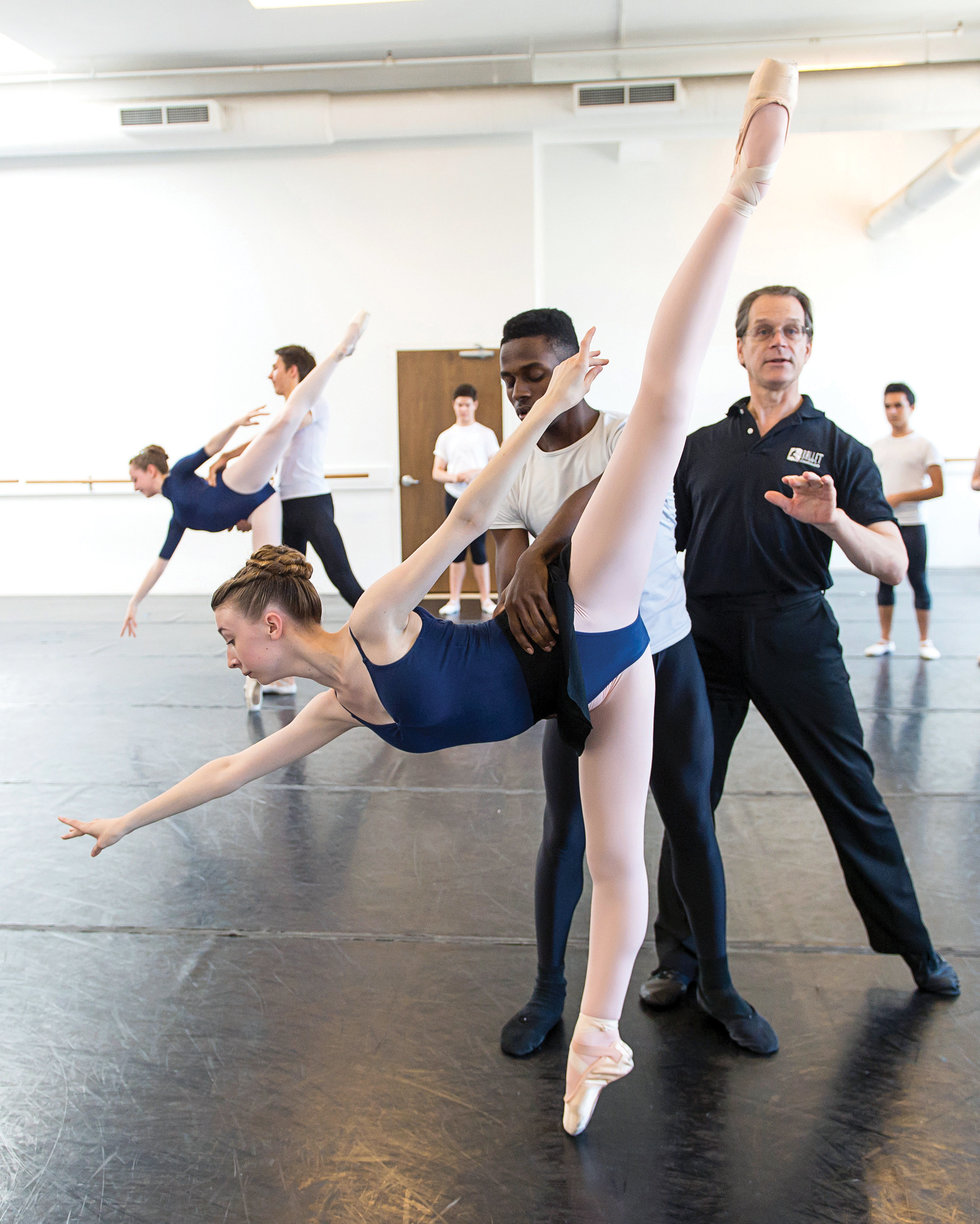 Daniel Duell (right) teaching pas de deux class at Ballet Chicago's summer intensive (photo by McKinney, courtesy Ballet Chicago)
Speaking up may feel difficult, but it's always better to air your grievances sooner rather than later. "If you wait until the breaking point, it's often harder for others to help the situation, because it's so entrenched in negativity," Kaslow says. Don't suffer in silence.
If you've tried everything and your partnership's still far from perfect, do your best to not personalize the difficulties. "Tell yourself this isn't a great fit and you're going to strive to do your best in this context, while recognizing that it's challenging," advises Kaslow. (The exception to this rule is a partnership that makes you feel unsafe, which you should never try to soldier through.) It might be awkward to confront partnering issues head-on, but trust that the discomfort will be worth it in the end. "Partnering is one of the most beautiful aspects of being a dancer," says Duell. "If you transcend the personal problems, your experience of partnering can really be a divine thing."
A version of this story appeared in the May/June 2018 issue of Dance Spirit with the title "Help—My Partner Hates Me!"
"World of Dance" judges (NBC)
Dancing kween Jennifer Lopez is preparing us for the second season of "World of Dance" by dropping an insane World of Dance promo that has her slaying the dance floor like we've never seen before. If America wasn't on the edge of their seats for the May 29th premiere they are now—wondering how the contestants of "World of Dance" could possibly outdo such a performance—but there's no doubt they will. This season's roster of dancers really takes the show's name to heart cause it's out of this world, with each dancer as ferociously talented as the rest! (We don't envy J. Lo's job of having to pick just one.) We've rounded up 7 young dancers you won't want to miss.
Keep reading...
Show less
May. 16, 2018 02:26PM EST
Ema Peter
The Glorya Kaufman International Dance Center is the 54,000 square foot home of the USC Glorya Kaufman School of Dance, one of the largest facilities dedicated to dance on a private university campus. Designed for their innovative new curriculum, that supports a range of dance styles, the school's staff designated Harlequin to provide wall-to-wall flooring for the large 3,500 square foot Performance Studio as well as five dance studios in their new state-of-the-art building.
Keep reading...
Show less
Popular
Jun. 15, 2012 05:44PM EST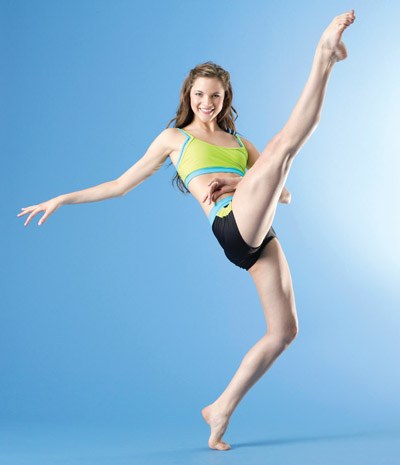 When watching Megan Skalla dance, several things are immediately obvious. She has legs for days and the archy feet to match. Her core is rock-solid, and her sweet smile is contagious. But the longer you spend with her, the more something else becomes clear: Megan's got sass. Whether it's a sharp shoulder roll during a hip-hop class or an intense stare during a sky-high développé, there's a certain something extra that makes this 16-year-old pop. And her steadfast devotion to dance means she's only getting better.
Megan started dancing when she was 3 at a small ballet studio near her hometown of Draper, UT, and was hooked immediately. At 7, she switched to a new studio, Pulse 31, and started to compete, but she still wasn't dancing as much as she wanted. Finally, she came to The Dance Club in Orem, where she currently trains. She takes ballet, jazz, tap, hip hop, contemporary and lyrical, and sometimes supplements her training with private ballet classes at nearby Barlow Arts Conservatory. "I've always loved ballet," says Megan, who has attended summer intensives at Pacific Northwest Ballet School on scholarship for the past two years. "It's the foundation for everything, and it makes me a stronger dancer in other genres."
Though she dances from morning until night, Megan admits to boogying through her kitchen when she gets home, and would still do more if she could. "There's a dance company that's a big deal at my high school, but there just aren't enough hours in the day to do both," she says. Devoting her time to The Dance Club, she says, is more conducive to her goal of dancing professionally. The studio is full of mega-talented dancers, and Megan shines among them. Her secret? "In class, some dancers will avoid going across the floor with someone they think is better than they are," she says. "But I like to go across the floor with the best dancer in class. That way, I can push myself to come up to her level."
Megan's strategy is working. She won the Teen High Score Solo award at New York City Dance Alliance regionals and was a Top 10 Outstanding Dancer finalist at NYCDA Nationals. She has performed as Clara in the Radio City Christmas Spectacular and was one of four Capezio NYCDA Model Search winners. As for the future, Megan knows one thing for sure: She's going to keep dancing. "I want to go to college for dance, maybe to Brigham Young University, Marymount Manhattan or Juilliard," she says. "But I still have a while to decide." Until then, she'll stick to her busy schedule. "It's a lot of late nights and early mornings," she says. "But it's worth it. I wouldn't give it up for anything."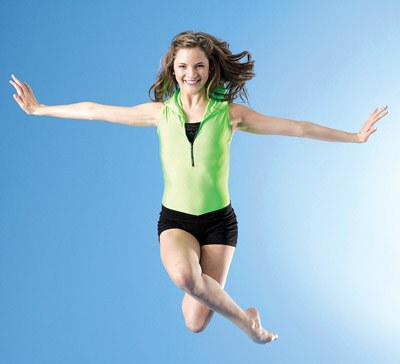 FAST FACTS:
Birthday: March 6, 1996
Favorite food: Pasta
Most-played on her iPod: "I Won't Give Up" by Jason Mraz
Dream dance role: "It would be really fun to be a Rockette. I want to do the Rockette summer intensive this year."
Three words that describe her dancing: "Soft, passionate, aggressive"
Dream dance company: Complexions Contemporary Ballet
Favorite dance movie: Step Up
Who would play her in a movie: Nina Dobrev from "The Vampire Diaries"
First thing she does in the morning: "Hit the snooze button so I can sleep for 10 more minutes."
Favorite dancers of all time: Travis Wall and Joey Dowling
Hidden talent: "I like to sing, but I'm only OK. I'd like to take voice lessons."
Performer she'd die to work with: Celine Dion
Must-see TV shows: "Pretty Little Liars" and "The Lying Game"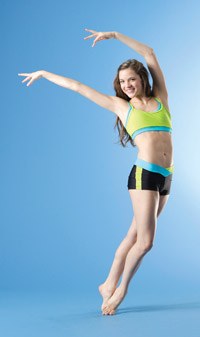 WHAT PEOPLE ARE SAYING ABOUT MEGAN:
Allison Thornton, Megan's teacher at The Dance Club: "Megan has the body that every dancer dreams of: long legs, beautiful feet, great extension. But the best thing about Megan is that she knows how to use it all. She works really hard, and as good as she is in rehearsal, she's even better onstage. Megan is very humble. She always has a smile on her face, she gets along with the other girls and she's easy to work with. She's a good person who has been blessed with great talent."
Joanna Numata, street jazz instructor at Broadway Dance Center: "The first thing I noticed about Megan were her beautiful lines. She also had a really good, positive energy during class. She took direction and corrections well, which is so important."
Love Megan? Go to dancespirit.com//cms to vote for her!
Click here to read all about Alyssa Ness!
Click here to read all about Hannah Bettes!
For more on choosing whether to compete or not, click here.
I started dance classes at a young age. By the time I was 3, I was training at The Dance Club, and I grew up there. I started with the basics—ballet and jazz—and eventually added tap, tumbling, contemporary, and hip hop.
Early on, I did compete. I remember my first time: I did a trio at a small local competition, and it got first place. The trophy was as tall as I was, and I loved it. I attended conventions as a mini, and had the opportunity to take classes from Travis Wall, Sonya Tayeh, Andy Pellick, and Joey Dowling-Fakhrieh. There was so much variety—I was in awe.
Keep reading...
Show less
May. 25, 2018 01:18PM EST
(From left) Danskin, Soffe, and Bloch
Considering we practically live in our dance clothes, there's really no such thing as having too many leotards, tights or leggings (no matter what our mom or friends say!). That's why we treat every sale as an opportunity to stock up. And thanks to the holiday weekend, you can shop all of your dancewear go-tos or try something totally new for as much as 50% less than the usual price.
Here are the eight sales we're most excited about—from online options to in-store retailers that will help you find the perfect fit. Happy Memorial Day (and shopping)!
Keep reading...
Show less
DancerPalooza, America's Largest Dance Festival, is moving to sunny SAN DIEGO, California from July 24-29, 2018.
Check out all of the NEW Intensives DancerPalooza has to offer this year!
Keep reading...
Show less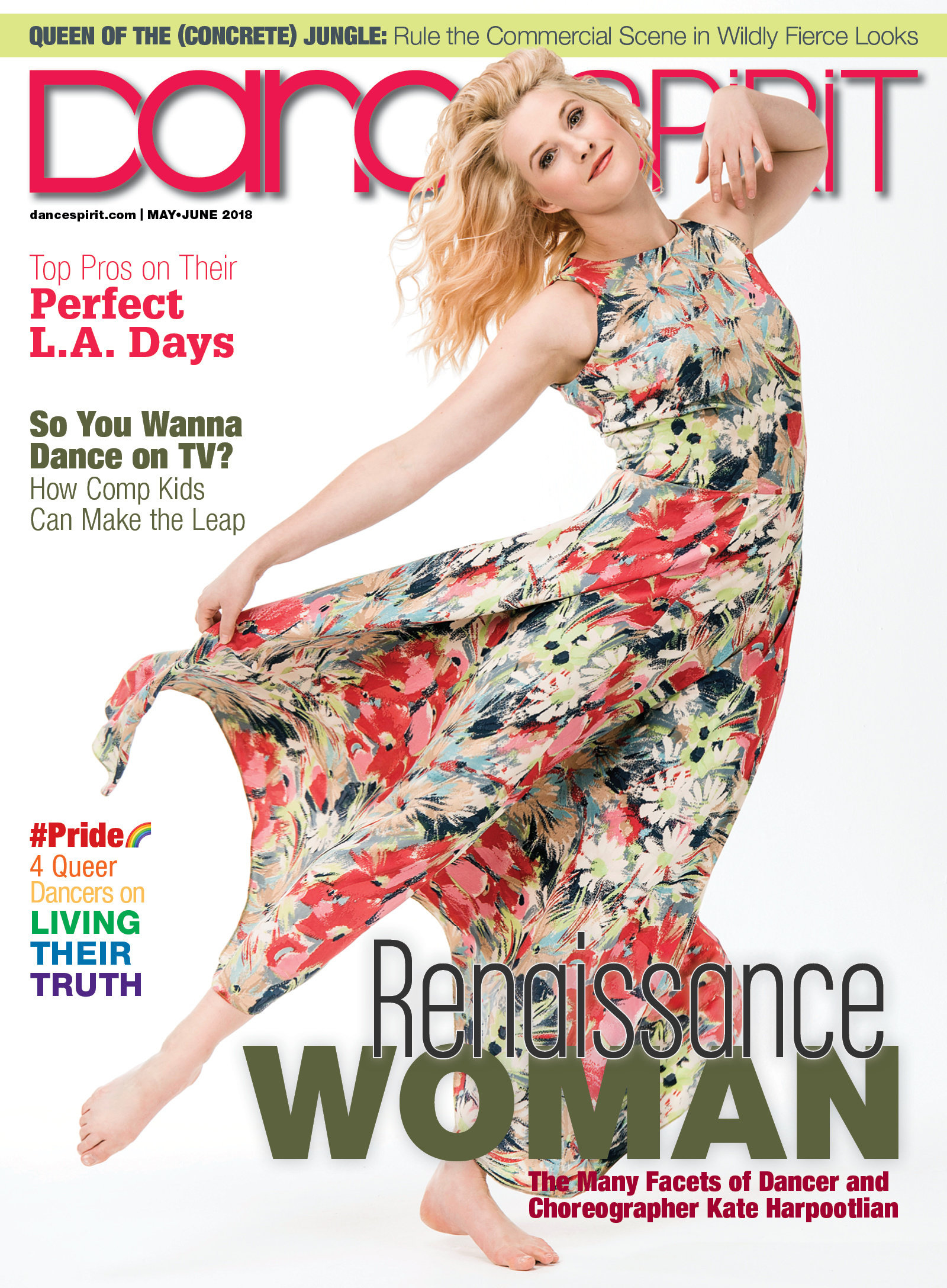 Get Dance Spirit in your inbox