We grilled a dance professor and a rising sophomore for their best tips on how to make the most of freshman year—starting on day 1.
---
Get Your Head—and Body—In the Game
According to Michelle Nance, director of dance at Texas State University in San Marcos, TX, the challenges incoming dance majors struggle with most can be physical or emotional. "A lot of times, first-years have learned a lot of skills and tricks, but they're missing core connectivity because their bodies are still developing," she explains. Try seeking out yoga, Pilates, or other dance-adjacent cross-training in the summer before you head to campus.
Even if you feel super-confident about yourself as a dancer, prepare to question some preconceptions in those first few technique classes. "Be open to new definitions of what dance is," Nance suggests. "We don't want you to lose any of the wonderful things you already know, but be willing to see yourself as a beginner again."
Put Yourself Out There...
As a freshman dance major, the intimidation factor is real. Why even audition for the department concert or guest-artist piece if it feels like all the spots will go to upperclassmen? "It actually boosted my confidence to audition for everything my first semester, even though I didn't make it in," says Ilse Mascorro, a rising sophomore dance major at Texas State. "Don't be afraid to take a risk! Every time you're brave enough to put yourself out there, it's easier the next time you audition. "Nance agrees: "Think of it as a free master class, and try not to focus on whether or not you get into that piece. You're at college for the experience, not the outcome— and professors understand that. We don't expect you to come in knowing how to do everything."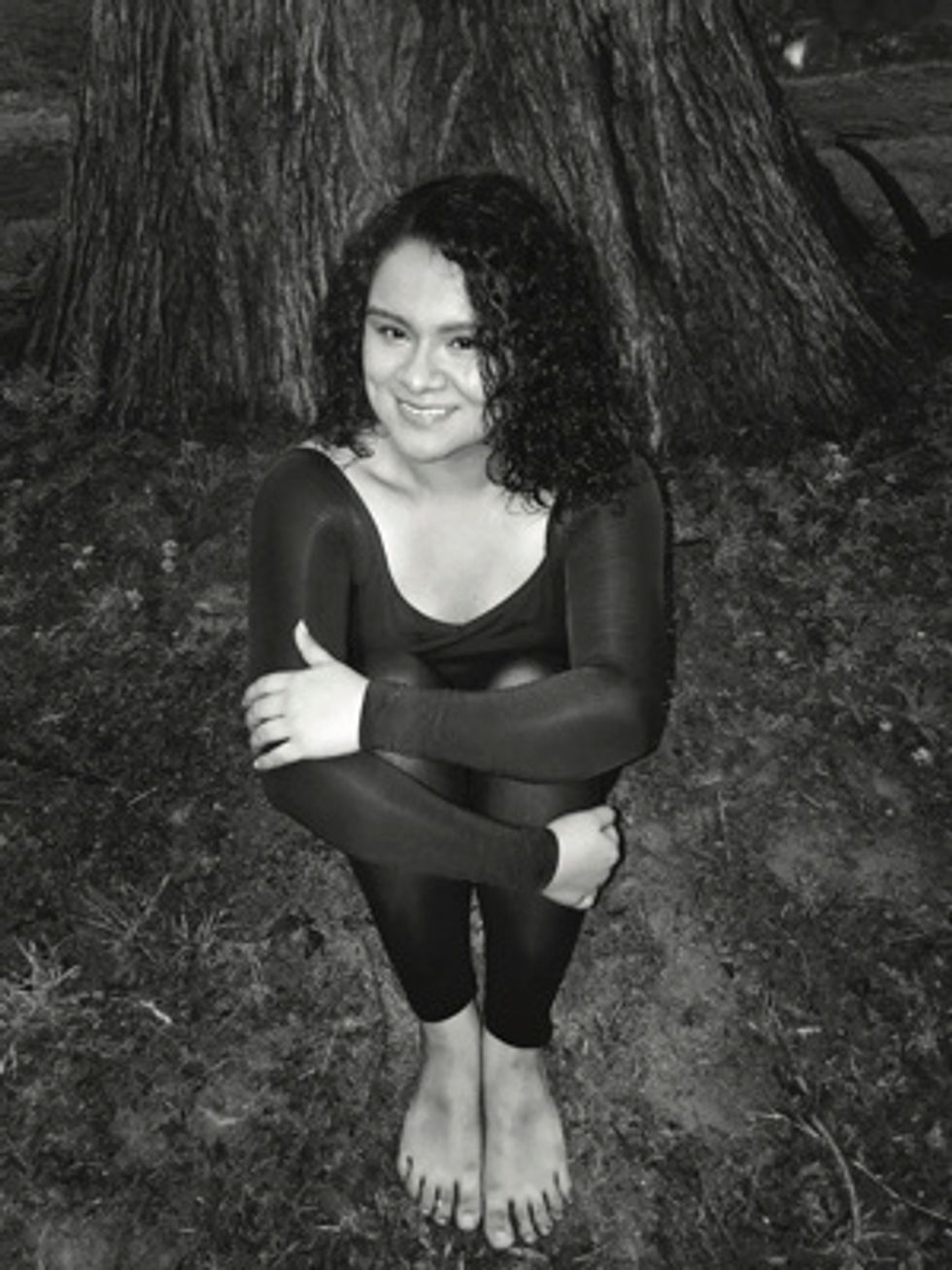 Ilse Mascorro (courtesy Mascorro)
…But Don't Spread Yourself Too Thin

Consider spending time this summer rehearsing basic self-care like healthy meal prep and enforcing your own bedtime—especially if a parent or guardian has overseen your daily habits up until now. Nance suggests taking a hard look at your class schedule for the fall to ensure you've allowed enough time to eat properly and rest.
"Coming from high school where teachers baby you and you're with your friends all day, I was unprepared for the amount of independence and huge blocks of unstructured time," Mascorro says. "What helped me was to take one goal or task at a time, and to schedule everything—whether practicing in the studio on my own or making time to see friends over dinner."
Because every dance department—not to mention every college-bound dancer!—is unique, you're bound to feel you've made some mistakes no matter how much you've prepared for that first day of school. "I see so much anxiety among the freshmen because auditioning and placement involve a lot of scrutiny," says Nance. "Not advancing to the higher level your first semester will not affect your career forever! Slow down, enjoy the journey, and take advantage of all the resources your university offers."
A version of this story appeared in the Summer 2019 issue of Dance Spirit with the title "How to Prep for Freshman Year."