OK, so it's definitely no secret at this point that we're in love with Chaz Buzan. (It's almost been a month since we've mentioned him! Almost...)
And no, this post is not just a #WayBackWednesday to our January 2013 cover, which featured Chaz alongside fellow Mia Michaels assistant Ryan Ramirez and Mia herself, of course.
Although, we can't quite resist bringing back this gem: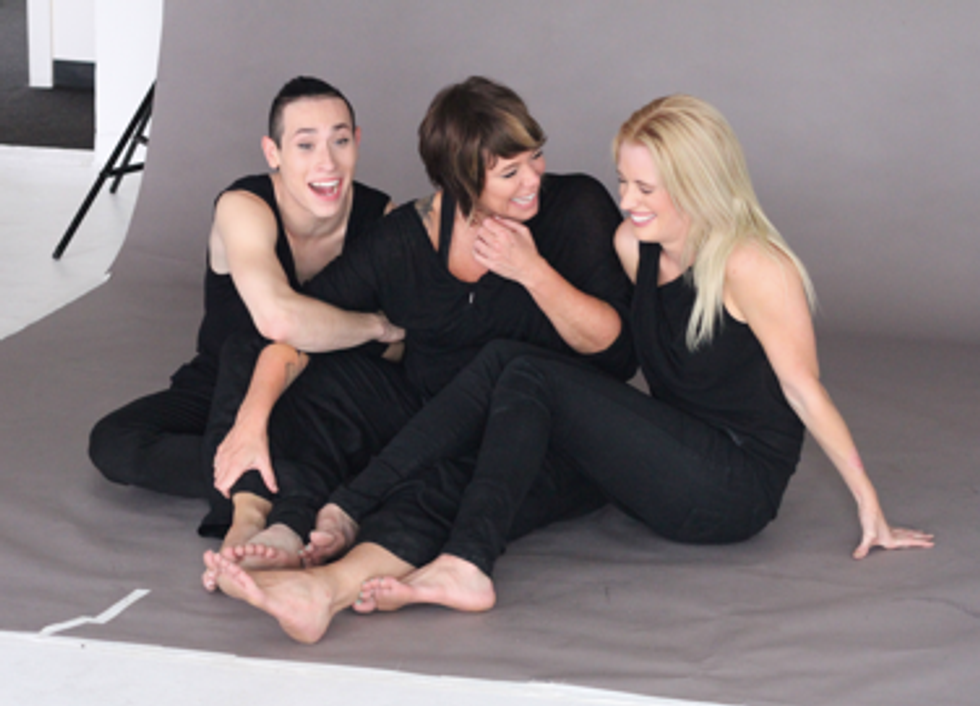 Chaz, Ryan and Mia behind the scenes of our January 2013 cover shoot. So precious!
But really, we  just thought you might need a little boost to get you through your Wednesday. And lucky for us, there's a new video of our favorite superhuman performing at the MOVEtheWORLD charity event. Enjoy!