College is the best. I think everyone should go to college.
Yes, dancers, that means you, too!
I know it's a tough decision: Do I start my dance career straight out of high school or enroll at a conservatory or university to continue studying for a while?
I can't make that decision for you, but I can tell you that the four years I spent dancing in college were four of the best years of my life. There's nothing like waking up (at the "early" hour of 9 am), going to a few classes, eating lunch on the picture-perfect campus quad and spending the night in the studio with my best dancing friends.
So, clearly, I support any cause that encourages dancers to embark on the college experience—causes like the New York City Dance Alliance Foundation.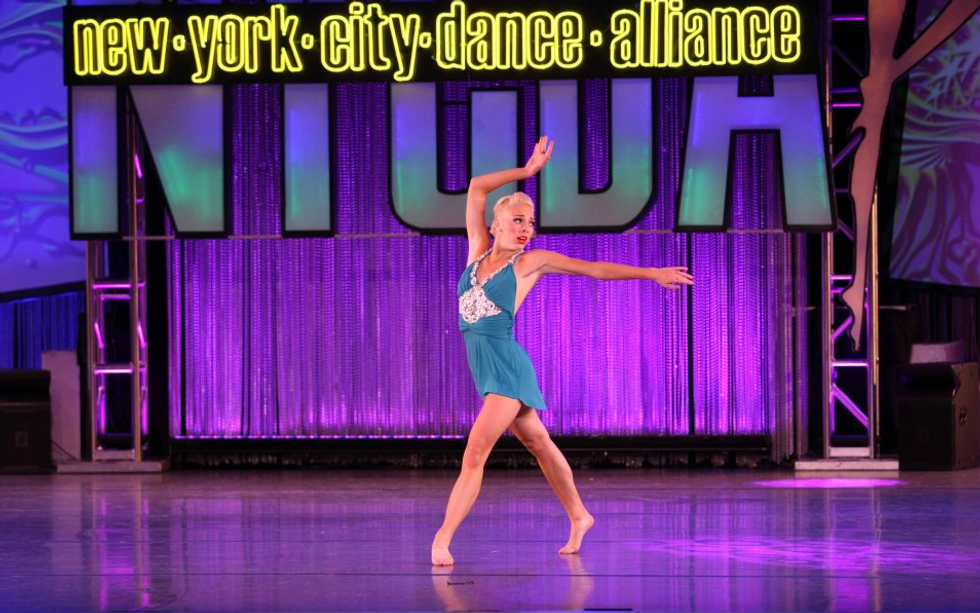 Zoey Anderson was awarded a handful of scholarships after competing at New York City Dance Alliance—and now she's thriving at Marymount Manhattan! (Photo by ProPix/New York City Dance Alliance)
Over the past few years, the NYCDA Foundation has provided millions of dollars in scholarships to dancers so they can attend top schools like University of the Arts, Marymount Manhattan College and Pace University.
On April 22, the foundation is holding a performance in NYC called Destiny Rising to raise money for more scholarships (reminder: those scholarships could be yours, comp kids), and the lineup of performers and choreographers is top-notch.
Choreographers include Jon Bond, Adrienne Canterna, Jessica Lang, Andy Pellick, Cindy Salgado and more. Plus, there will be guest performances by members of New York City Ballet, American Ballet Theatre's Studio Company, Cedar Lake Contemporary Ballet and the Bad Boys of Dance, to name just a few.
The Dance Spirit editors will be there (our sister mag, Dance Magazine, is one of the sponsors), taking in the talent and supporting dancers in search of a college degree.
Click here to get your tickets. (They're only $25!) See you then!