We're thrilled for our Cover Model Search winner Sydney Burtis—but we also love our two runners-up, Jacalyn Tatro and Shelby Patterson! We talked to Jacalyn about how life has changed since her NYC visit for the contest.
You could forgive Cover Model Search runner-up Jacalyn Tatro for resting on her laurels a bit. After all, by May of this year, the 19-year-old was already a three-time New York City Dance Alliance National Outstanding Dancer winner and a member of The Juilliard School's Class of 2022. But this superstar lives in the moment and focuses on the process.

Over the summer, that process included preparing to head off to college in NYC and soaking up every minute of one last Nationals season with her home studio, Inspire School of Dance. "I think it was a great ending to my competition career, if you will," she says. "We had two other seniors at my studio too, so it was a good send-off to college for all three of us."
Now almost a month into classes at Juilliard, Jacalyn's enjoying the intensely dance-focused environment and looking forward to all the learning opportunities that the next four years have in store. Read on to find out what's changed for Jacalyn post-Cover Model Search!
---
What have you been up to since your trip to NYC?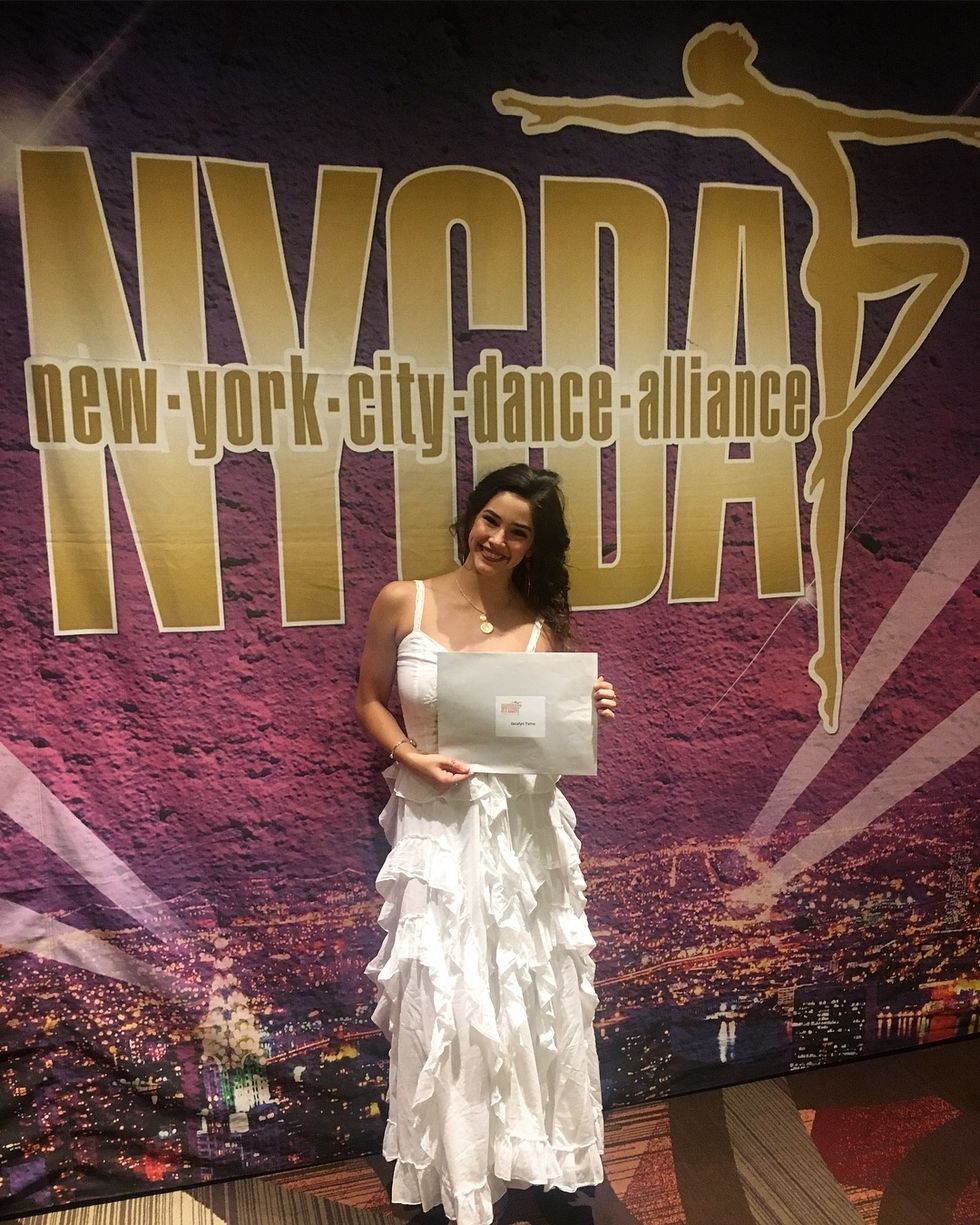 Jacalyn receiving the Dance Magazine College Scholarship at NYCDA Nationals (courtesy Tatro)
A lot of training and last-minute practicing with my studio to get ready for NYCDA Nationals, which was awesome! I didn't do any of the Outstanding Dancer stuff because I won National Senior Female Outstanding Dancer in 2016, but I ended up winning the Dance Magazine College Scholarship at the college scholarship audition, which was amazing.
How did you campaign during the voting period?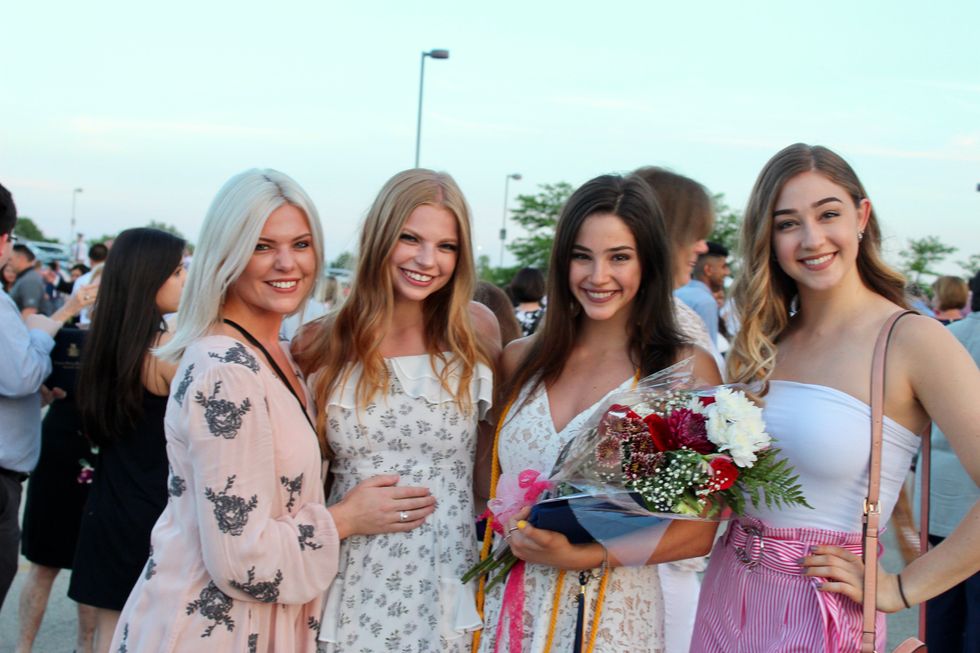 Jacalyn (second from right) at graduation (Tatro)
It was fun to do all that stuff on social media! I hope it was a nice change of pace for followers who usually just scroll through a bunch of pictures—it gave them something to participate in. I know my friends had a lot of fun with it. I got so many awesome texts and calls from people, saying "we're rooting for you, how do we vote, how can we help." All my family members are on Facebook, so I tried to post as much as I could there. Instagram was fun, too, especially the Stories. And I loved seeing what my fellow finalists, Sydney and Shelby, posted.
What was your favorite part of the Cover Model Search experience?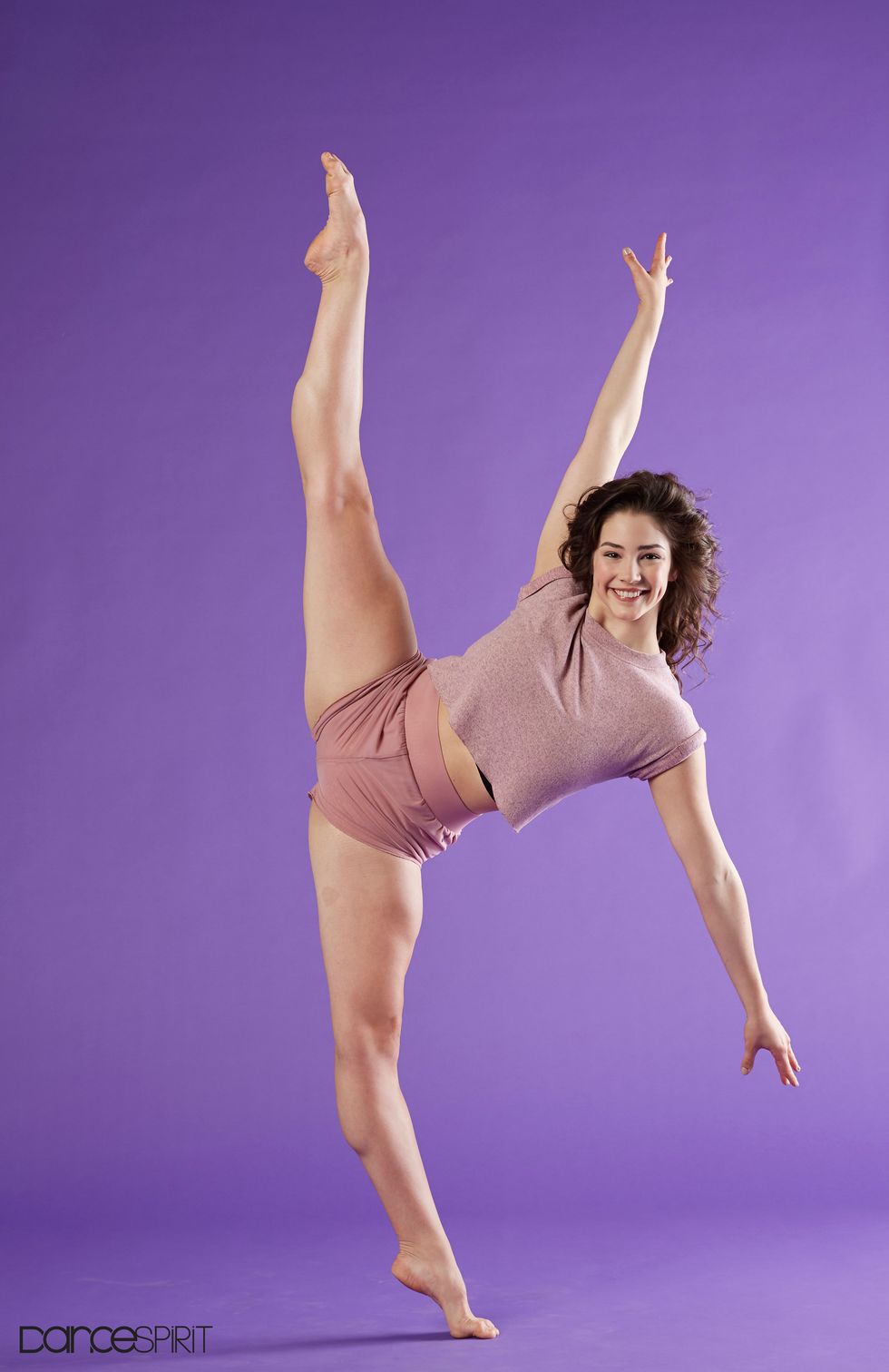 Photo by Erin Baiano
I really loved meeting Shelby and Sydney and all of the people who work for Dance Spirit. I always love making new connections. Sydney's actually going to be in NYC with me, and we've already planned to meet up here in the city.
How do you think you've grown since the trip?
The trip marked my first time taking class at Broadway Dance Center, which was a big deal for me. Now I love the studio vibe here in the city, taking classes from people I've never heard of and being with dancers I've never seen before. It's really eye-opening to see the other dancers out there, beyond the 20 people at your studio.
What are your goals for the coming year?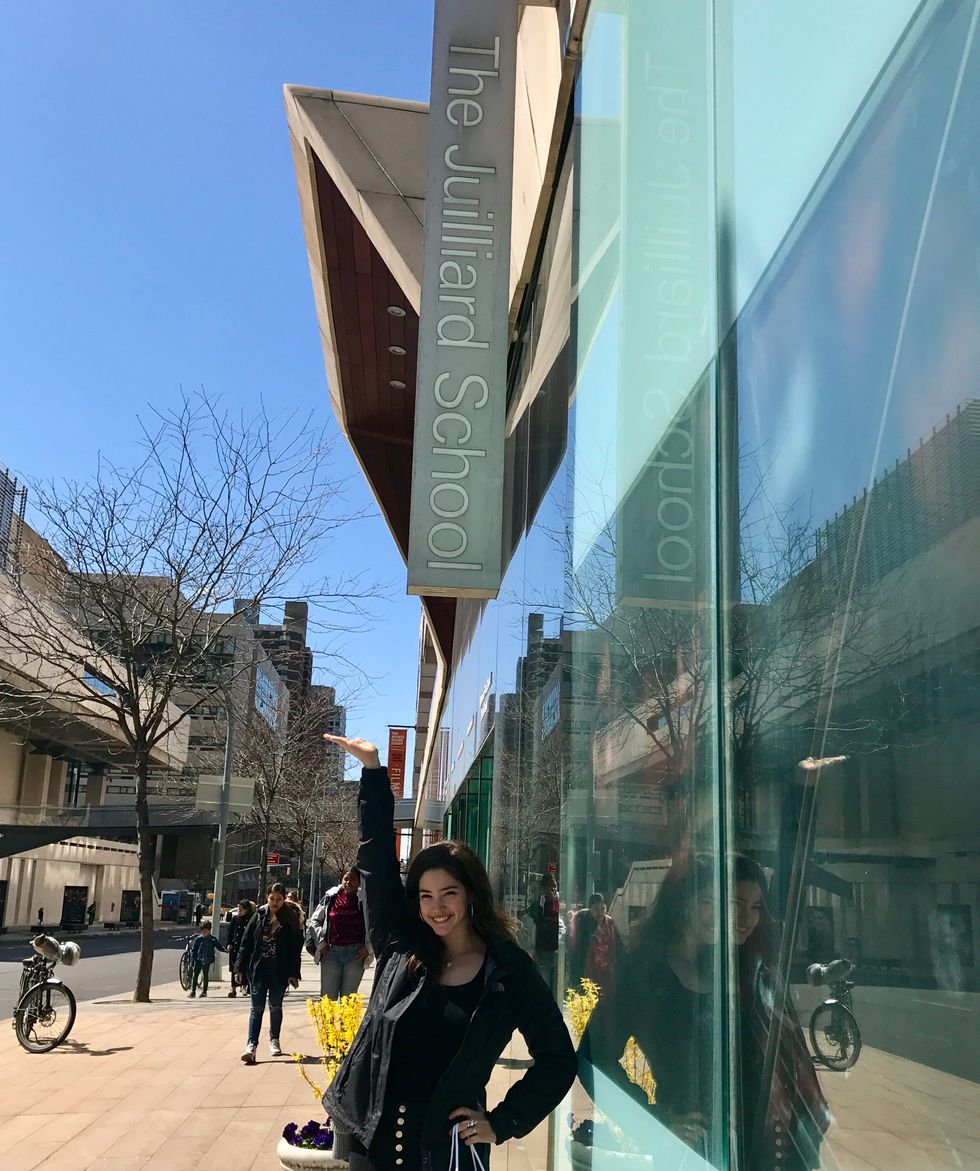 Jaclyn is a freshman at Juilliard (Tatro)
To take in as much as possible! People say freshman year is overwhelming because the faculty strip you down and teach you all this new stuff, but I'm excited about that. I've watched my sister, Abby—a junior at Marymount Manhattan College in NYC—grow during her two years in a college dance program, and I'm looking forward to seeing that kind of improvement in myself. I love learning new ways to dance, because you get so used to your studio's way and the convention way.
What advice do you have for future CMS hopefuls?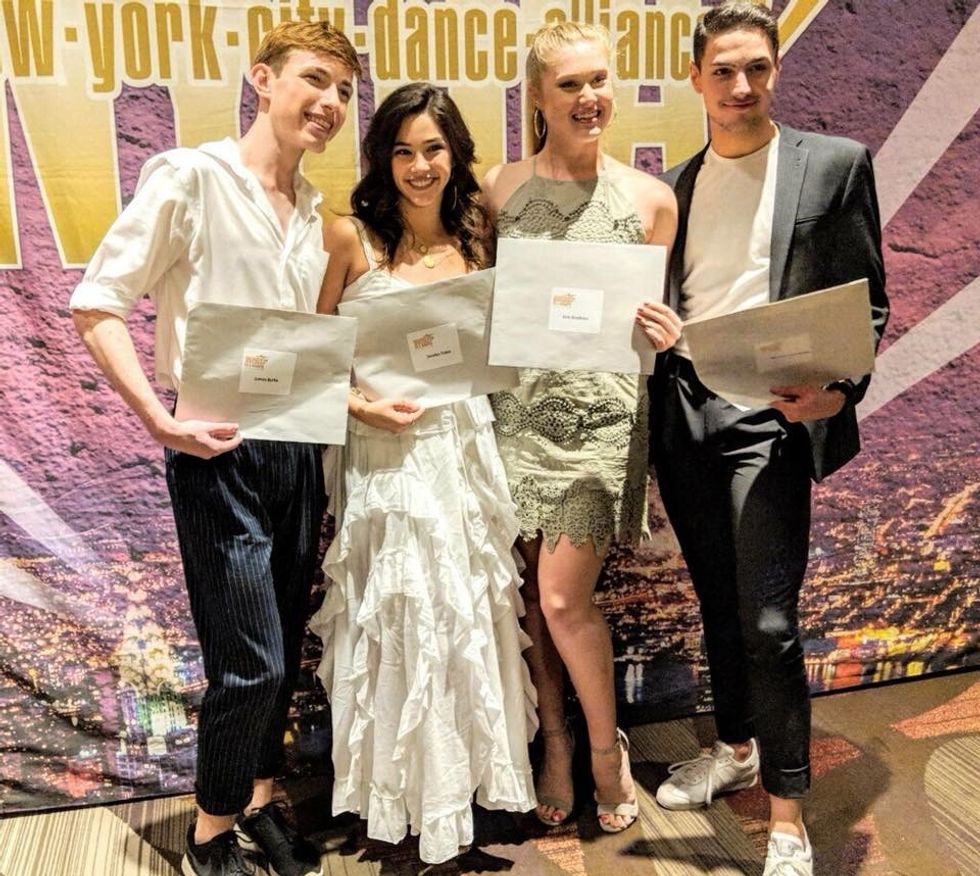 Jacalyn (second from left) and friends receiving the Dance Magazine College Scholarship at NYCDA Nationals (Tatro)
Take advantage of all the opportunities, and have fun with social media. You can either be overwhelmed and stressed-out, or you can just enjoy it! Get to know the other two finalists, understand what their experiences are like, and make a lot of connections. Connections are so important as a dancer—it's such a small world.