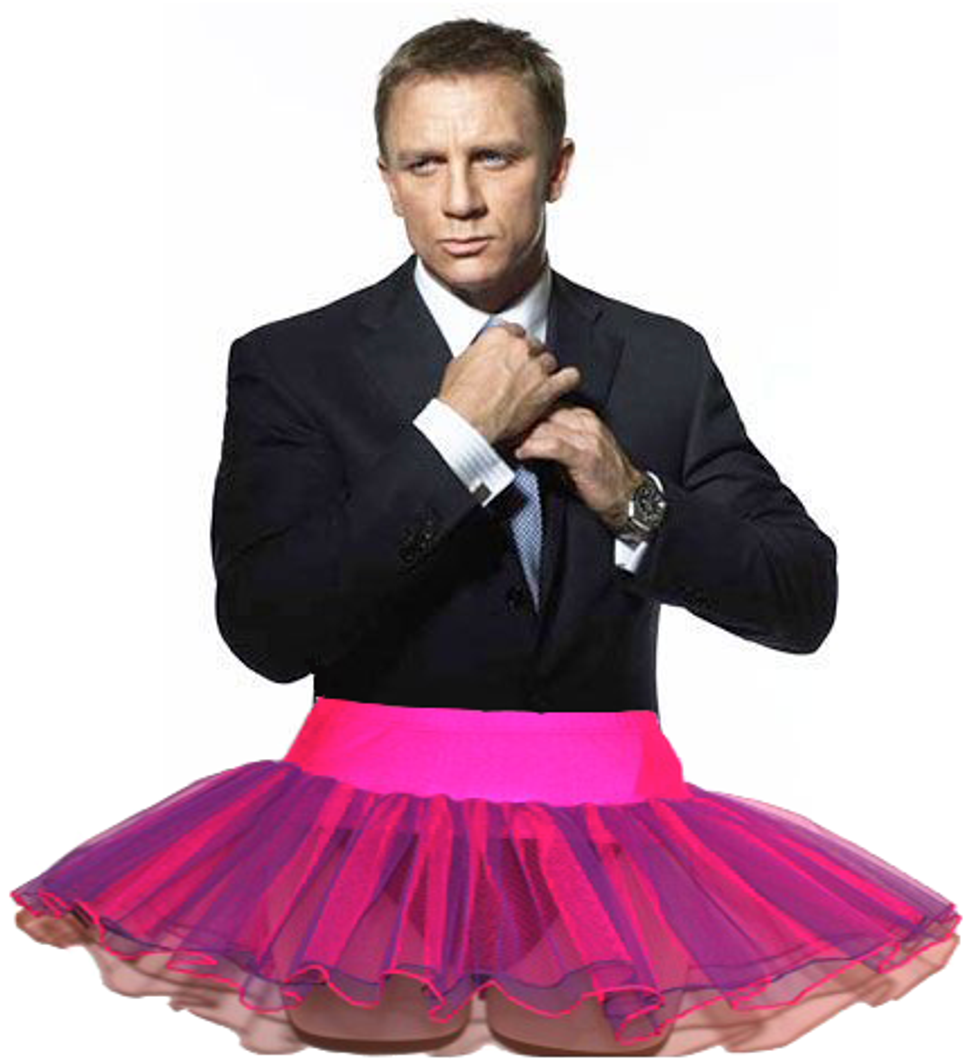 Are you looking for a little Friday procrastination fodder? Are you a Twitter fiend? Are you a fan of Bond movies? I don't know why I'm even asking you these questions, because the universal answer to all of them is "yes."
And that being the case, I have a Twitter hashtag that should fuel some Friday fun: #BalletBond. The lovely BalletBoyz (@Balletboyz), our favorite British rebel ballerinos, got it going this morning. The premise is simple, but awesome: Insert some ballet or ballet-related term into the title of a James Bond movie. Need examples? Here are a few of the BalletBoyz' gems:
You Only Lift Twice
Octopassé
Die Another Plié
The Man with the Golden Buns
Get it? Fun, right? In case you can't recite every Bond movie title from memory (not that I can...I mean...I plead the fifth!), here's a full list of them. Set your pun guns to stun and get Tweeting! And don't forget to follow @Dance_SpiritMag—we'll try to contribute a few sweet #BalletBond Tweets of our own.