If you've ever seen a Janelle Ginestra class video, you know how lit her combos are. What you don't see in those clips is how devoted Ginestra is to her students. We went behind the scenes at one of her sold-out IMMA SPACE classes to see Ginestra in her element, mentoring some of L.A.'s most talented dancers. It was an inspiration feedback loop.

All photos by Joe Toreno.
---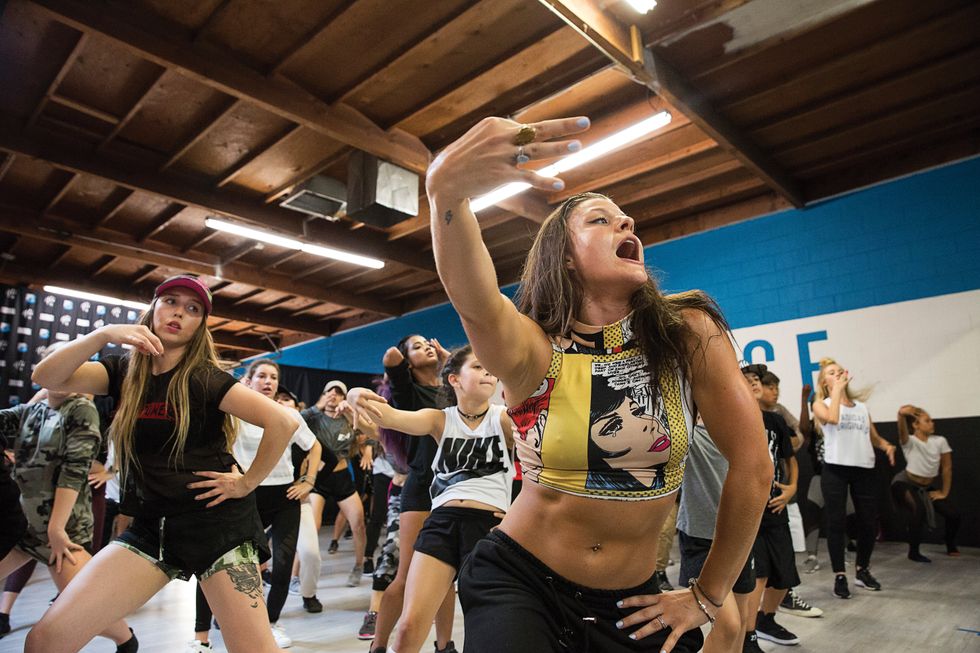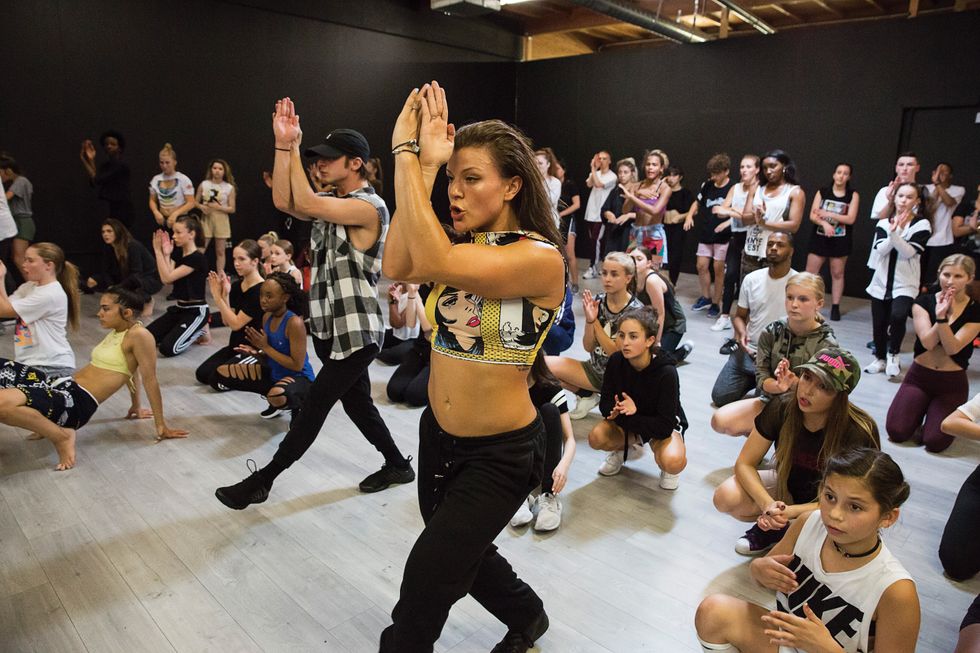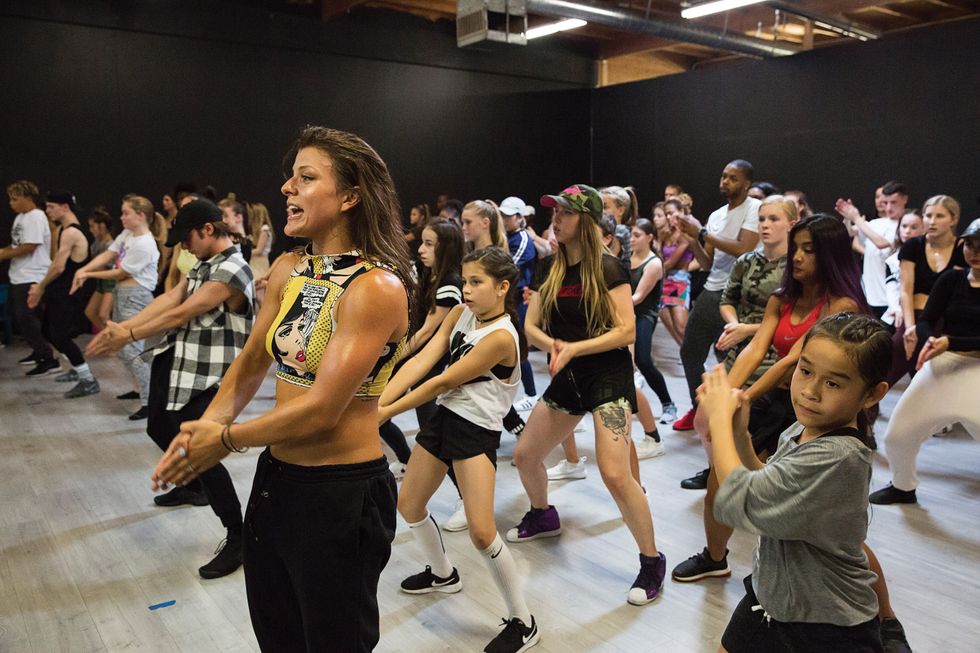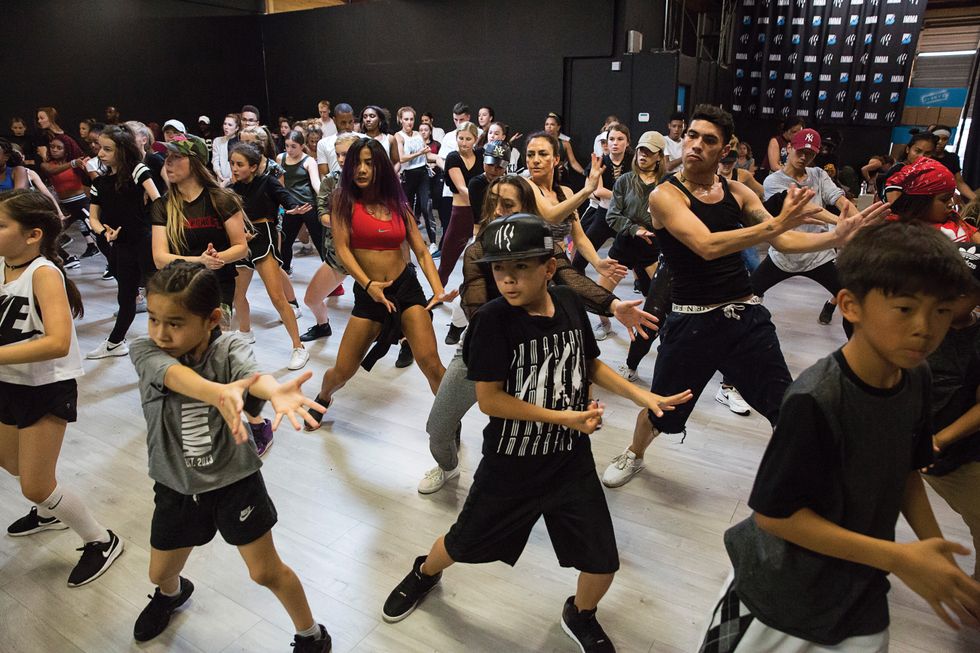 Ginestra's classes always attract some of the biggest names in the industry, and this one was no exception: The group included Taylor and Reese Hatala, Lexee Smith, Josh Beauchamp, Natalie Bebko, Josh Price, and Zachary Venegas.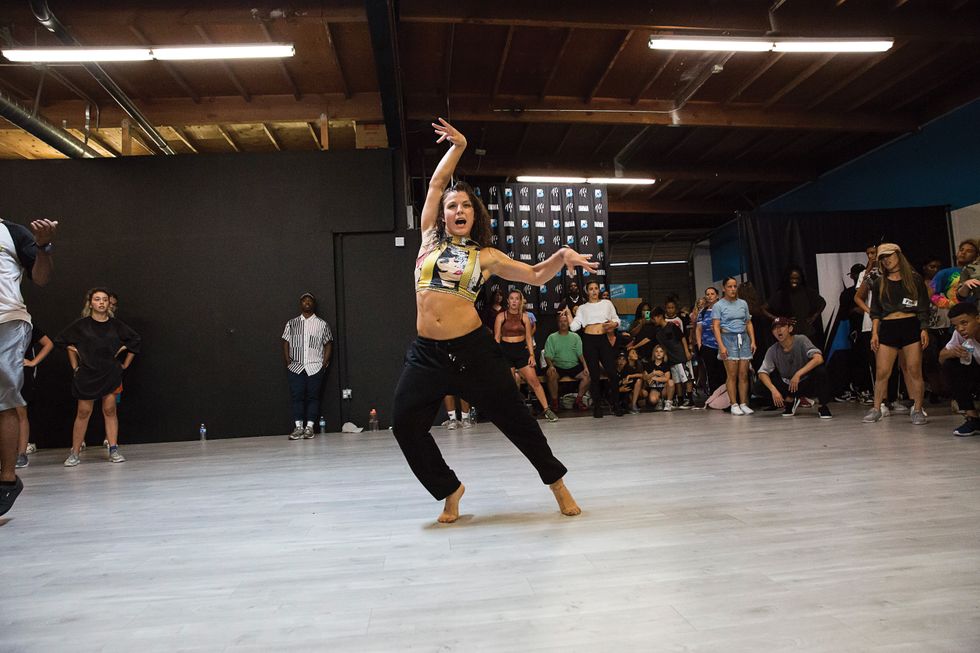 Ginestra taught a crazy high-energy routine to the Black Eyed Peas classic "My Humps."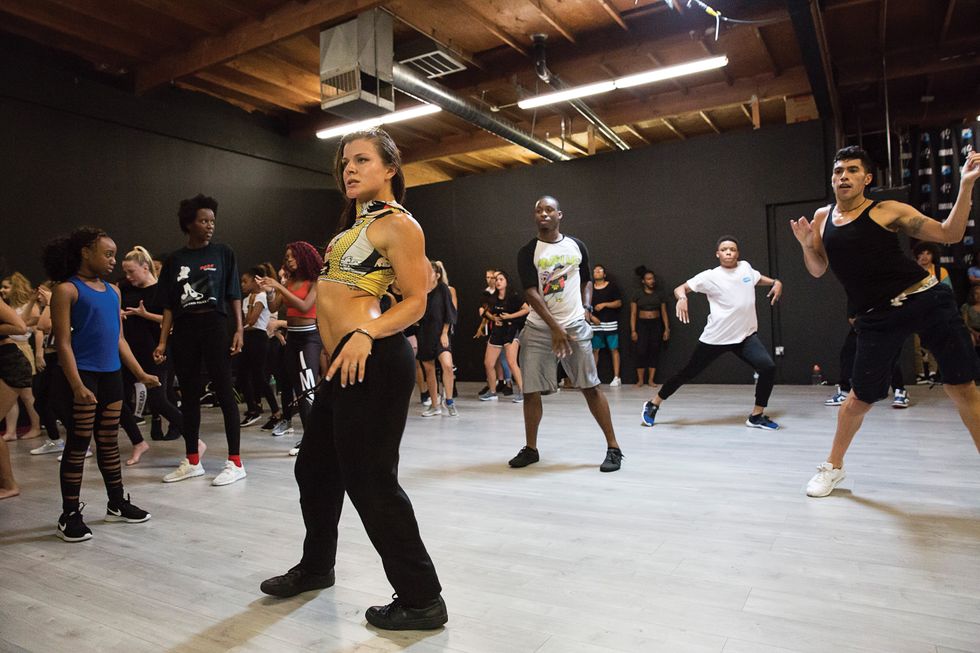 "When you're learning a combo, learn it the way you want to perform it," Ginestra told the dancers. "If you just start memorizing it and don't think about your fingers, the whole picture, then you're only ever going to give the half-butt version of yourself."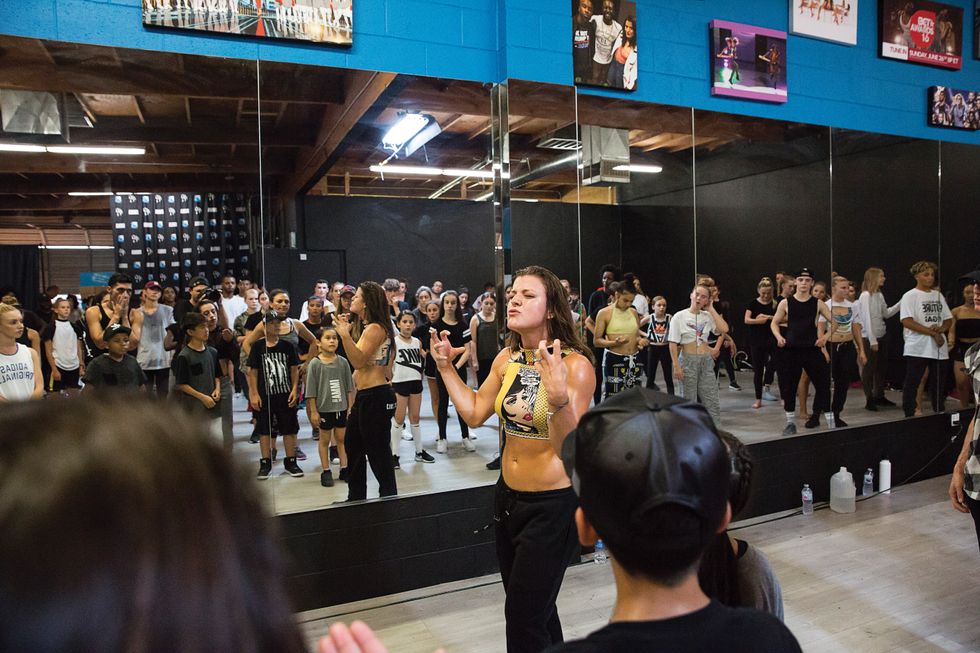 At the end of class, Ginestra gave her students some words to live by—and a thank-you.
"My advice to you is to dance real," she said. "I know that sounds clichéd, but you'll always have somebody who thinks you're too much, too little, too something. At the end of the day, if you do what you want to do, you'll feel better. I appreciate all of you so much for spending your time with me and thinking I have something to offer you. Because you have so much to offer me."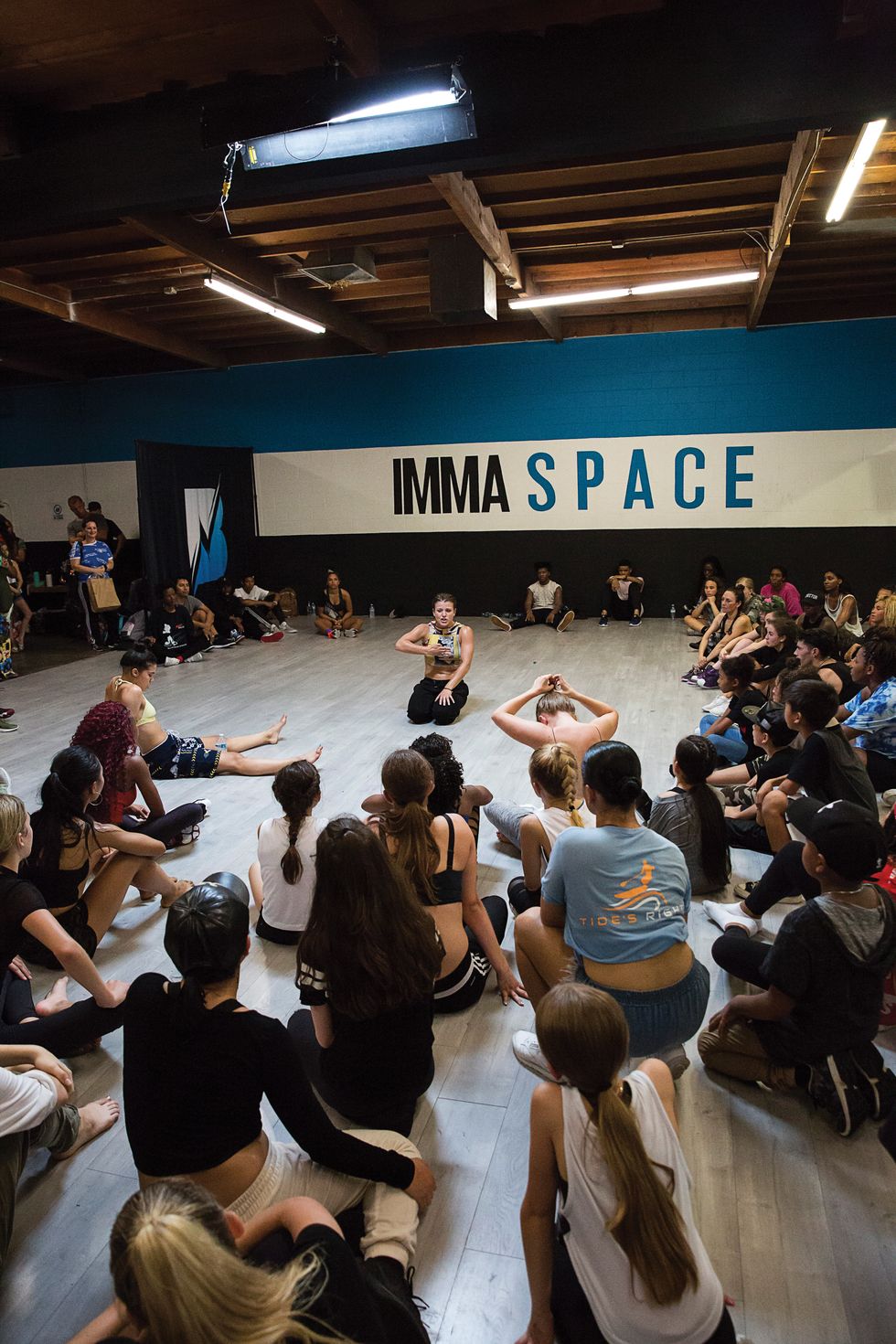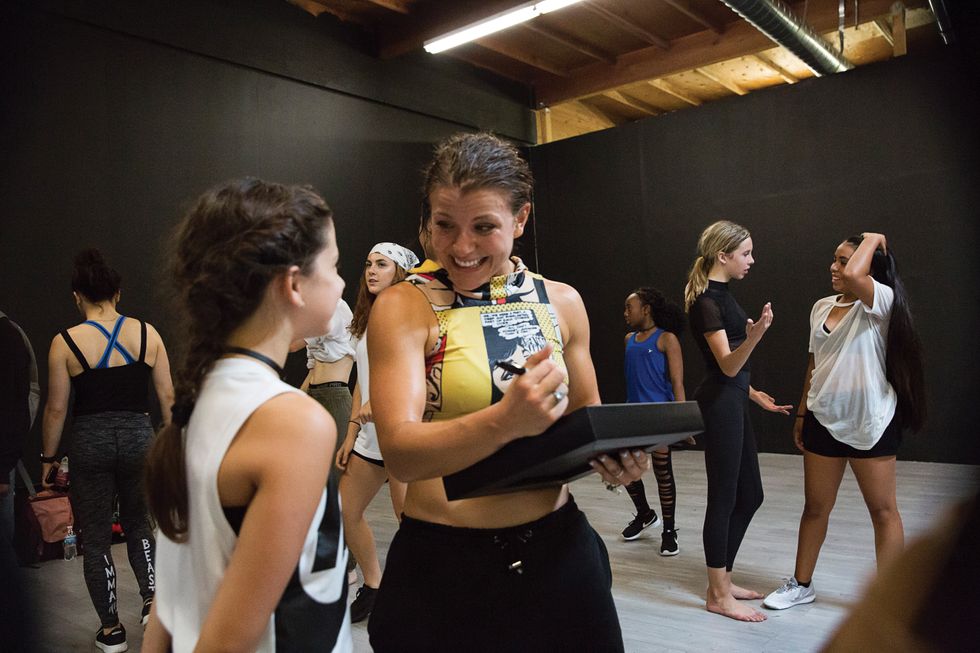 A version of this story appeared in the November 2017 issue of Dance Spirit with the title "Janelle in #Beastmode."