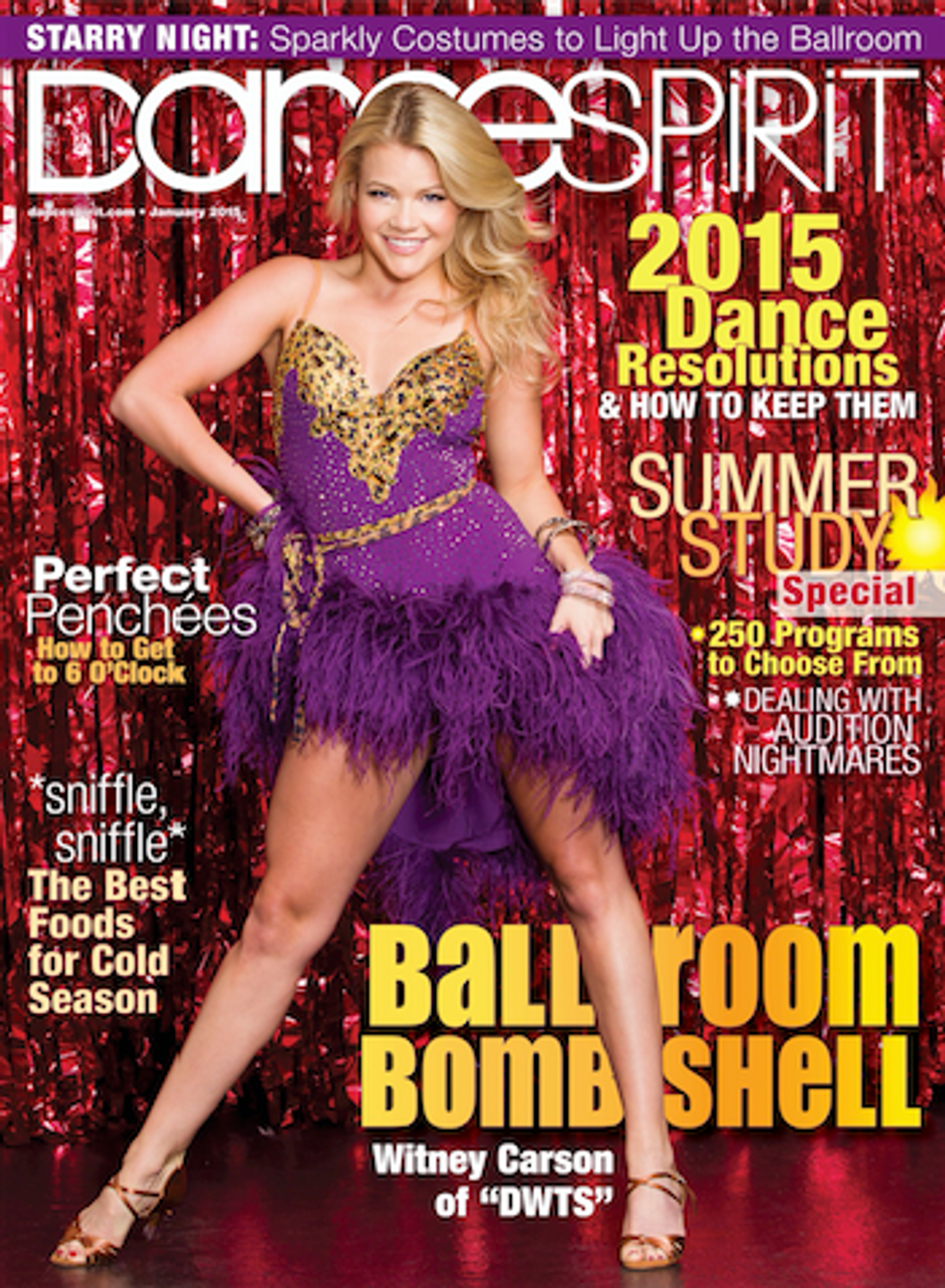 Belle of the Ballroom
Witney Carson's rise to fame on both "Dancing with the Stars" and "So You Think You Can Dance."
The 2015 Dance Resolution Calendar
Your guide to a full year of dance renewal.
Quiz: What's Your Audition Type?
Find out how you deal when the pressure's on.
Audition Troubleshooting
Tips to help you calm your audition-day jitters.
Dance Spirit's Summer Study Guide
Get essential info on more than 250 intensives—and find out which programs nine pros attended growing up.
College Corner
Three university dance departments that offer summer programs for high schoolers.
Up Front: Buzz
Ballerina-turned-actress Amanda Schull talks about her new TV show, "12 Monkeys."
Up Front: The Dirt
Best friends Montana Efaw and Sloan-Taylor Rabinor.
Letter to My Teenage Self
Broadway vet Nick Adams.
Dear Katie
Kathryn Morgan answers your pressing dance questions.
Off the Record
How one ballet student in Dallas is helping the environment.
Body Buzz
What to eat when you've got a cold; a healthier alternative to perfectionism.
Health
Everything you need to know about breasts—and tips to help you find the perfect sports bra.
Fashion
Sparkly ballroom costumes inspired by starry night skies.
Style Lab
Mesh inserts add spice to everything from leotards to leggings.
Beauty
Got super-long hair? These two styles will tame it for class or performance.
Spotlight: Ballet
How to perfect your penchées.
Spotlight: Ballroom
Technique basics for ballroom newbies.
Future Star Winners, Part 2
Meet more of our 2014 awardees.
You Should Know
Contemporary cutie Tate McRae.