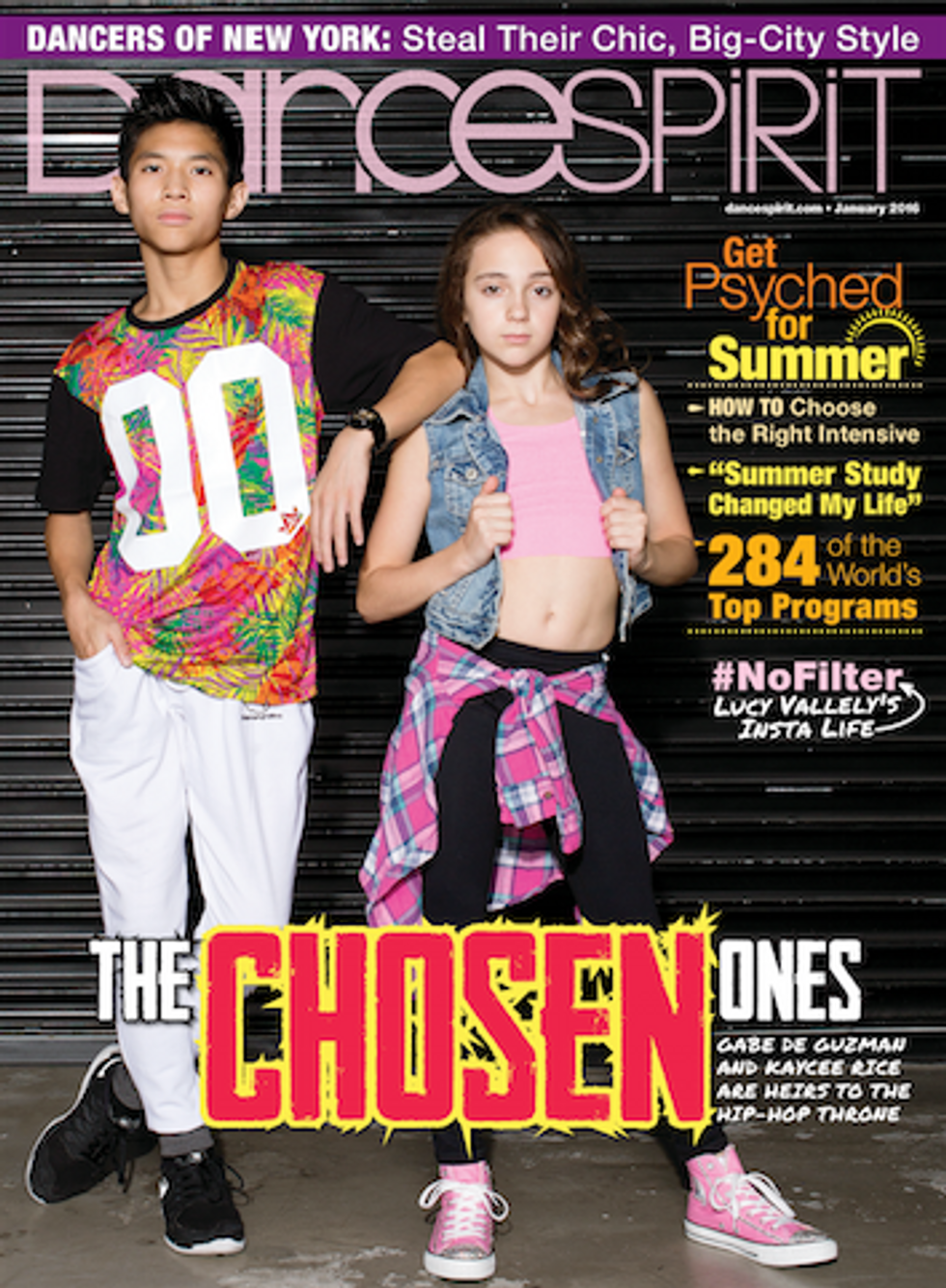 Teenage Mutants
Gabe De Guzman and Kaycee Rice are a stage match made in hip-hop heaven.
Choose Your Own Summer Adventure
Not sure which intensive is right for you? Take our quiz to find out.
"The Summer Program that Changed My Life"
Four pros talk about their most influential intensives.
The Dance Spirit 2016 Summer Study Guide
My Life on Insta
Seven days in Lucy Vallely's oh-so-photogenic life.
Up Front: Buzz
Jennifer Lopez's Las Vegas show; talking to "Grease: Live!" choreographer Zach Woodlee.
Up Front: The Dirt
San Francisco Ballet's Isabella DeVivo.
Dear Katie
Kathryn Morgan answers your pressing dance questions.
Letter To My Teenage Self
American Ballet Theatre principal Stella Abrera.
Off The Record
Commercial dancer Cassandra Naud refused to let a birthmark get in the way of her dreams.
Body Buzz
The surprising ways seeds can benefit your body; how to prevent and handle Achilles tendinitis.
Health
Dancing with scoliosis.
Fashion
Meet four "Dancers of New York"—and find out how to get their studio style.
Style Lab
The unitard is back, and you'll love its new look.
Spotlight: Ballroom
Tips for tackling hip action.
College Corner
How to make the most out of your overnight visit.
Future Star
The second round of 2015 Future Star winners.
Branch Out
Inside "The Ensemblist" podcast.
You Should Know
Hip-hop phenom Bailey Sok.