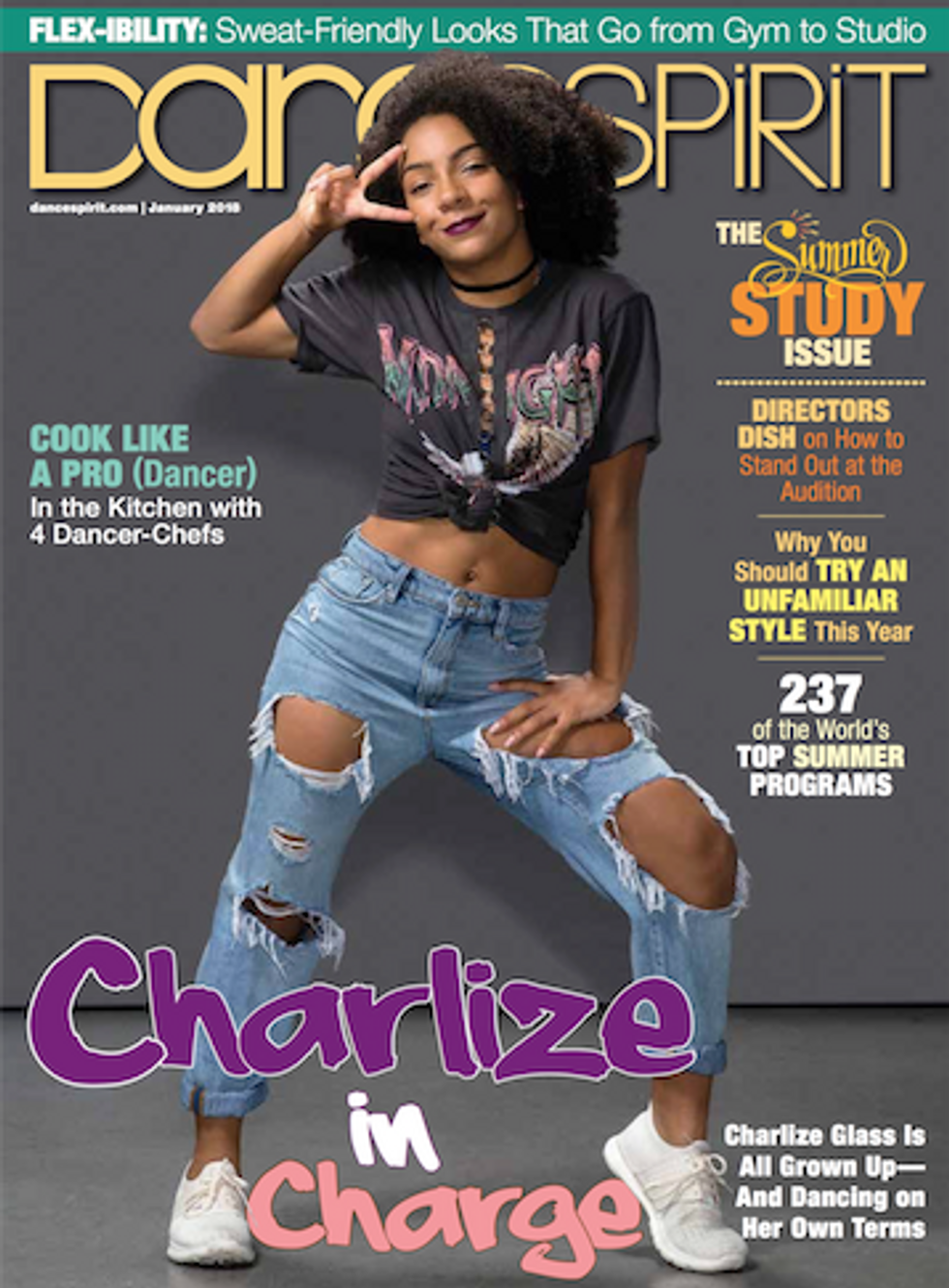 A Char Char-med Life
Charlize Glass isn't the cute little girl in that Beyoncé video anymore. She's become a professional dancer with a flavah all her own.
What Summer Intensive Directors Are Really Thinking at Auditions

The scoop on how to stand out.
The Summer Study Style Challenge
Why a summer program is the perfect place to try out an unfamiliar technique.
The Dance Spirit 2018 Summer Study Guide
Get essential info on hundreds of intensives.
Plié—and Sautée!
Recipes from dancers who know their way around a kitchen.
Up Front: Buzz
How companies around the U.S. are celebrating choreographer Jerome Robbins' 100th birthday.
Up Front: The Dirt
Martha Graham Dance Company dancer Marzia Memoli.
Letter to My Teenage Self
Broadway dancer Ryan Steele.
Dear Katie
Kathryn Morgan answers your pressing dance questions.
Body Buzz
All about cramps and spasms.
Fitness
Exercises to combat hyperextension probs.
Fashion
Outfits that go from the gym to dance class.
Style Lab
Crazy-cute crop tops.
Modern Spotlight
Mastering Trisha Brown's signature style.
College Corner
Why you should be using your campus' career services office.
Future Star
The second round of 2017 winners.
You Should Know
Contemporary mini Brightyn Brems.