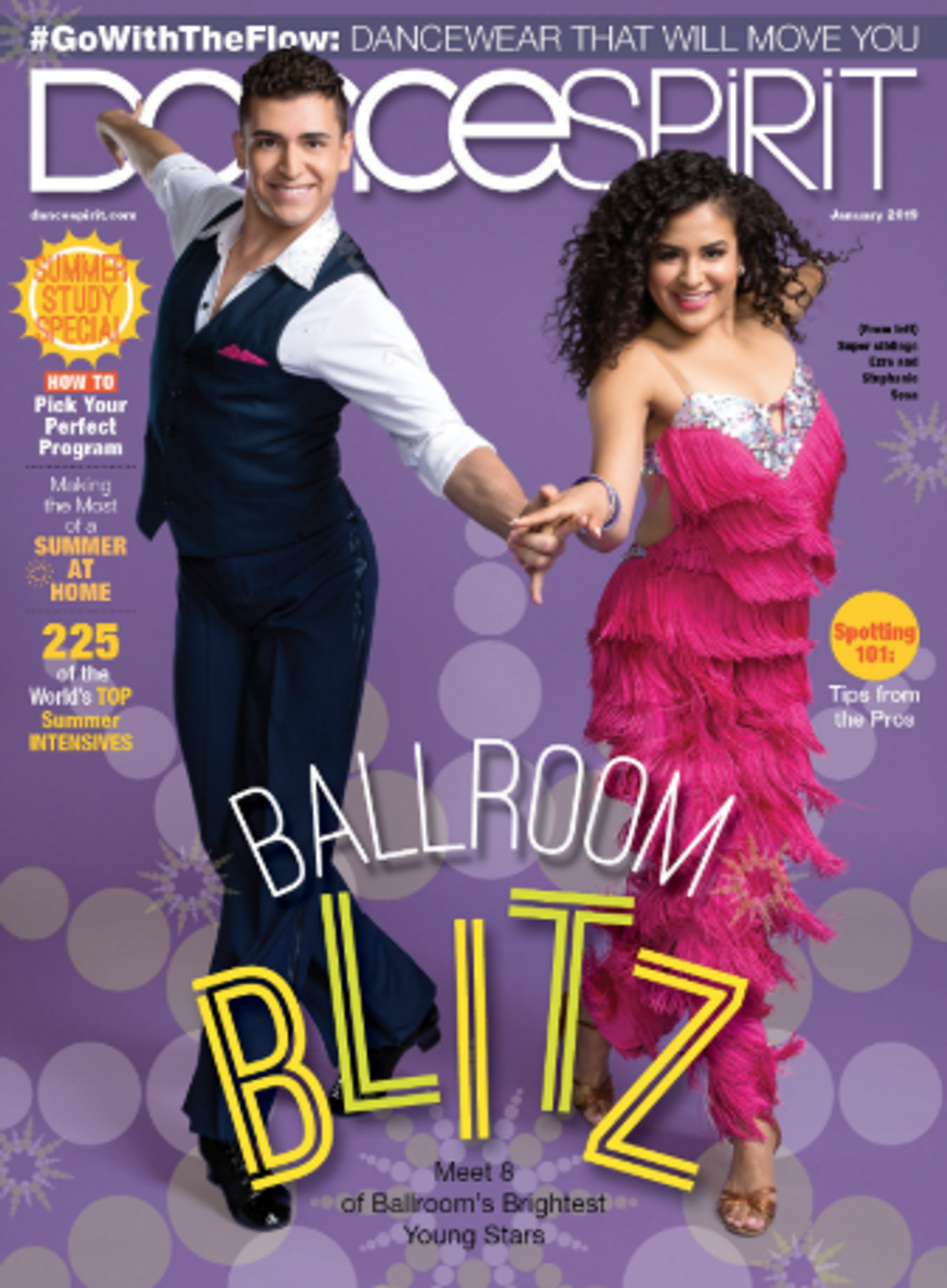 The Rising Stars of Ballroom
8 dancers you need to know about.
Summer Study Mistakes

How can you avoid picking the wrong summer intensive?
Intensive Alternatives
Summer strategies that will keep you growing in the off season.
How to Tune Up Your Spotting
A much-needed refresher on the key to flawless turns.
Buzz

The inside scoop on this month's Rent: Live.
The Dirt
Commercial queen Delaney Glazer.
Letter to My Teenage Self

Tapper Sarah Reich.
Body Buzz
The best essential oils for dancers.
Fitness
Weight-lifting exercises to build strength.


The Look
Graceful looks that'll sweep you off your feet.

College Corner

How to make the most of winter break.
Future Star
The second round of 2018 winners.
You Should Know
Ballet star Ashley Lew.