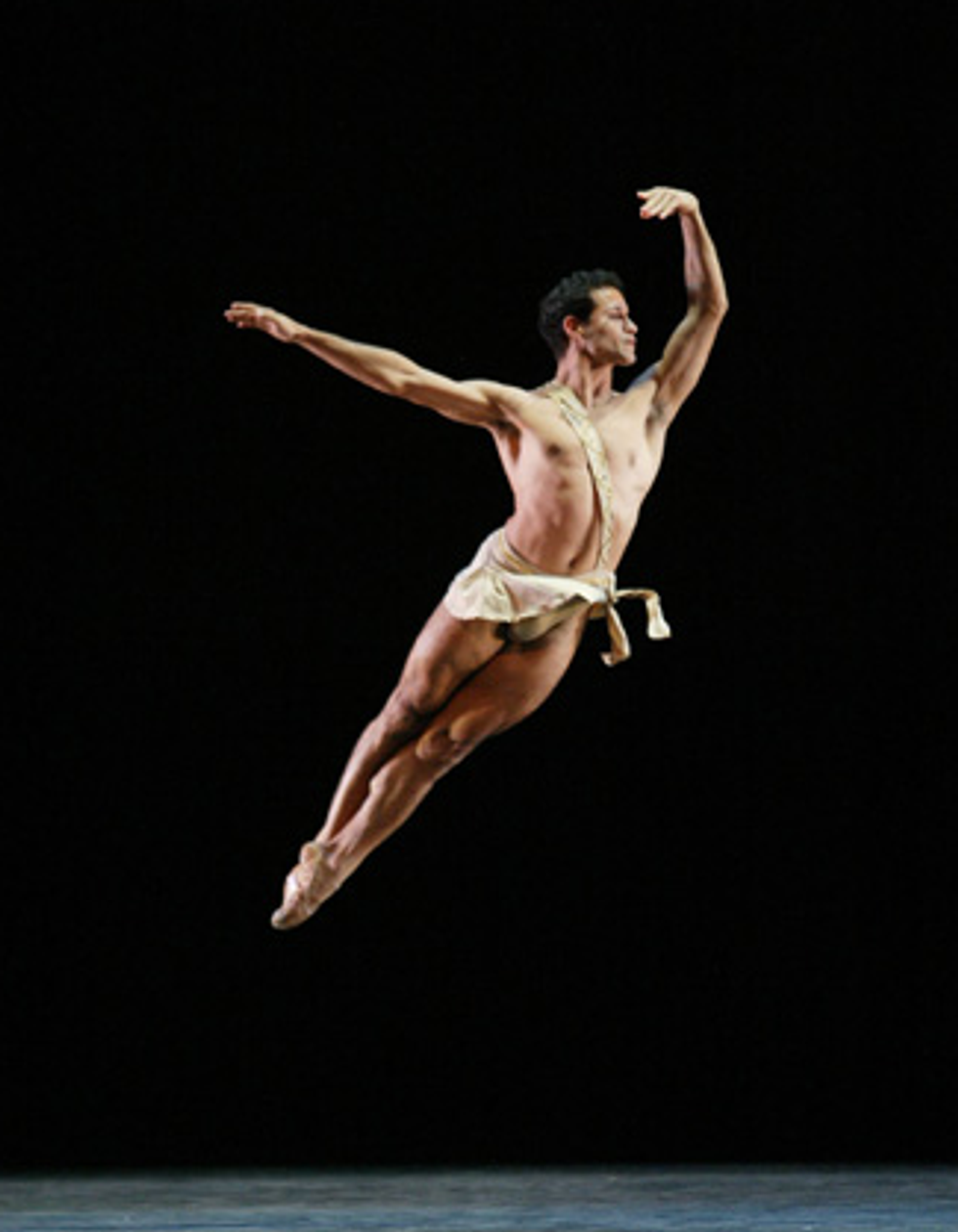 Carreño flying high in "Diana and Acteon." Photo by Rosalie O'Connor.
If you're a bunhead like me, odds are you've been obsessed with former American Ballet Theatre principal José Manuel Carreño since...oh, I don't know—maybe 10 pm on February 3, 2003, when the documentary Born to Wild: The Leading Men of American Ballet Theatre aired on PBS?
The film shows off not only Carreño's ballet skills (along with those of Ethan Stiefel, Vladimir Malakhov and Angel Corella!), but also Carreño doing a little dancing in the streets of Havana, his hometown. He's pretty darn charming onstage, but nothing compares to that scene of him good-naturedly breaking it down Cuban style with a bunch of adoring fans. Later, he works the floor in a local salsa club, having a great time partnering anybody and everybody. Obviously the guy's a people person, as well as an amazing dancer.
Carreño gave his final performance with ABT in 2011. But yesterday it was announced that he'd be taking on a new role: artistic director of Ballet San Jose.
Things have been rocky at BSJ recently. In January 2012, longtime artistic director Dennis Nahat was ousted, and for a while the company's future seemed uncertain. Could a high-wattage, personable star as director be just what the doctor ordered for the troubled company? Maybe so. And Carreño has piloted the Carreño Dance Festival for several years, so he does have some directorial experience.
I can't find that clip of him dancing in the streets online, but this post wouldn't be complete without a bit of Carreño eye candy. So here's the next best thing: Carreño and his cousin, Ballet Nacional de Cuba star Alihaidee Carreño, performing the showstopping Diana and Acteon pas de deux in Havana (for perhaps the most appreciative audience in the world). Enjoy!