When Dance Spirit first spoke to Lauren Lovette for our September 2010 cover story, she was an 18-year-old apprentice with New York City Ballet—a great feat considering she didn't start training until she was 11. Since then, this vibrant dancer has come a long way: She joined the company's corps de ballet the month her DS cover was printed and was promoted to soloist in February of this year. Lovette has danced the Sugar Plum Fairy in The Nutcracker and Princess Florine in The Sleeping Beauty, and originated feature roles in Peter Martins' Mes Oiseaux and Susan Stroman's Frankie and Johnny...and Rose. But what we loved most about Lovette as an apprentice hasn't changed: her magnetic personality, sparkling technique and undeniable star quality. Want to know more? Read on for The Dirt. —RZ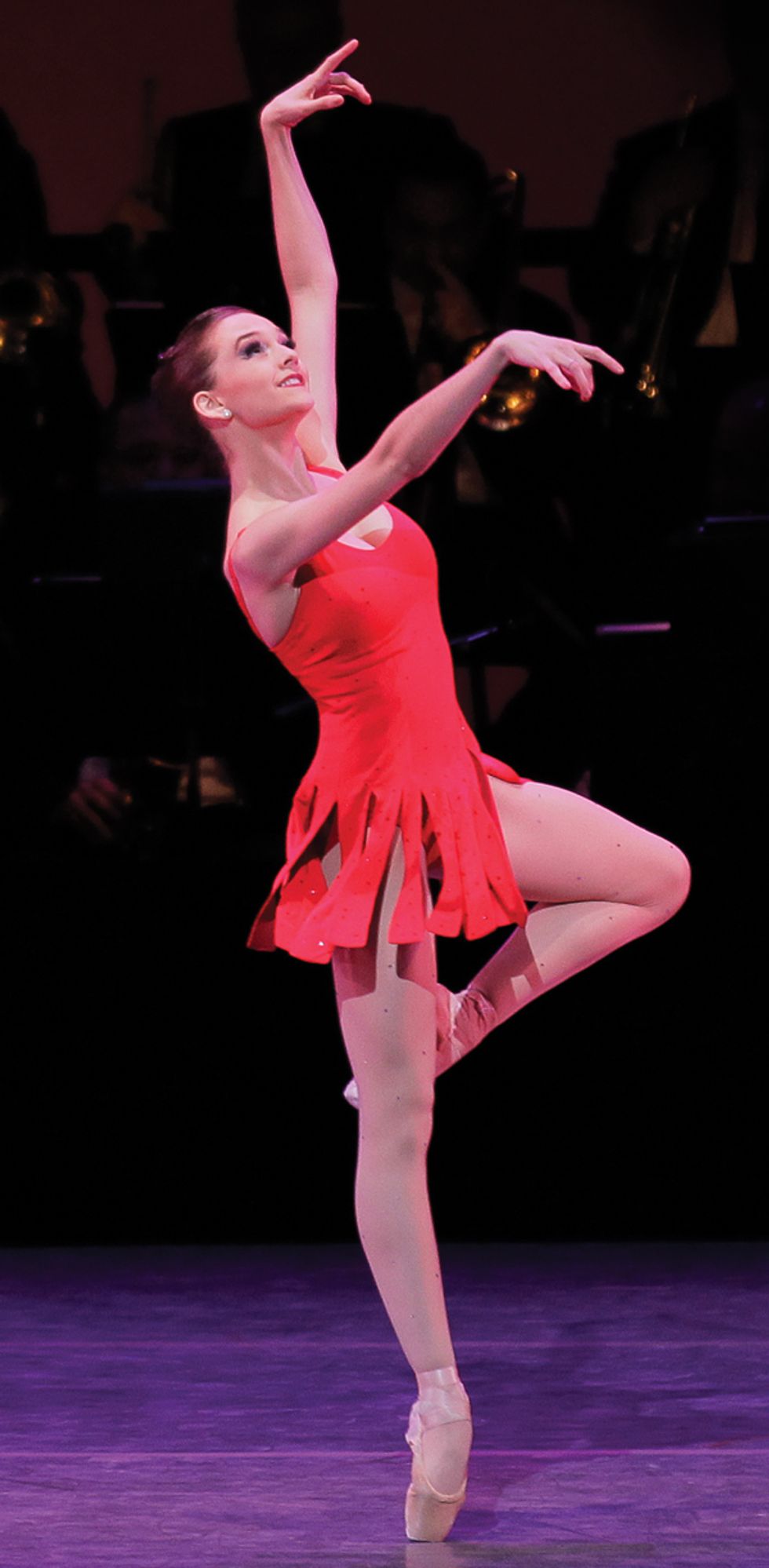 Lovette in Susan Stroman's For the Love of Duke (by Paul Kolnik)
What did you want to be when you were a little kid? "I wanted to work at an ice cream shop."
Dancer you would drop everything to go see: "Julie Rent. I watched ABT tapes of her from the library growing up."
Biggest guilty pleasure: "I guess chocolate. But I don't feel guilty about it."
Favorite food: "A big steak with mushrooms and potatoes of any kind. I have had it every birthday I can remember."
Something most people don't know about you: "I am a huge fan of animated movies!"
Favorite city in the world: "I think New York is still my favorite city. It was a dream to move here, and it still is."
Do you have any pre-performance habits or superstitions? "Good hair--good show!"
What's your most embarrassing onstage moment? "Once I forgot my choreography on stage and made up twelve counts on my own. I will never forget that show!"
What has been your proudest career moment so far? "My first Sugar Plum Fairy with the New York City Ballet! That was a dream come true."