Feb. 01, 2015 05:54PM EST
Letter to My Teenage Self: Tabitha and Napoleon D'Umo
The dance gods must have been smiling when Tabitha and Napoleon D'umo first met at the University of Nevada, Las Vegas. Who would have guessed that an army veteran from California (Napoleon) and a cheerleader from New Jersey (Tabitha) would join forces and eventually take over the commercial hip-hop world?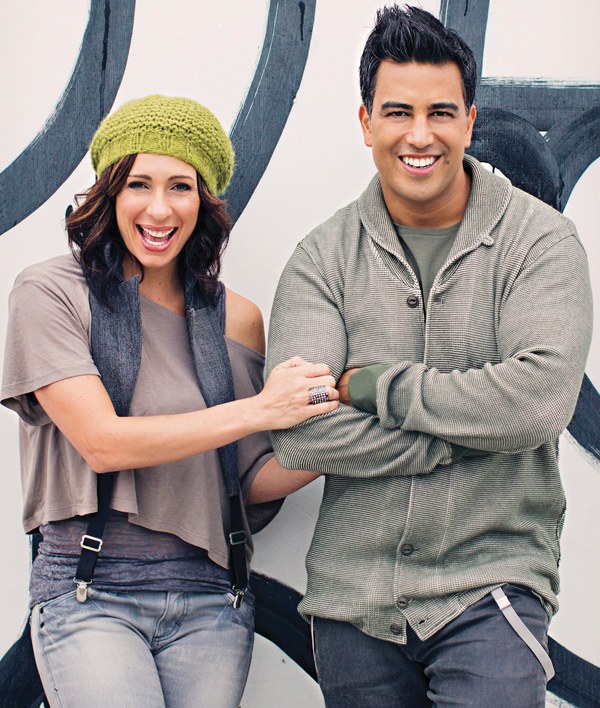 (Photo by Jennifer Johnson, courtesy the D'Umos)
Since the two started performing with the dance crew Culture Shock in the 1990s, they've been inseparable, working with artists including Madonna, Beyoncé and Jennifer Lopez. They've also choreographed for "America's Best Dance Crew" and "Dancing with the Stars," though they're most known for their work on "So You Think You Can Dance," which has earned them two Emmy Awards. When they're not designing new pieces for their dancewear line Nappytabs, you can catch the couple (and parents of two-and-a-half-year-old son London) on tour with Monsters of Hip Hop and Velocity Dance Convention and Competition. —Jenny Dalzell
Dear Teenage Tabitha & Napoleon,
Slow down. We know that the future seems like an eternity from now. But from where we're sitting, the last 20 years feel like only a moment. So don't waste an hour—make every second count. You're busy, and it can be challenging to make enough time for anything or anyone. But make time for family.
Remember that life is pretty simple—it's we who insist on making it complicated. Stay focused on the positive things and the rest will fall into place. Make decisions with your heart; it knows more than you do.
If you fall out of love with what you're doing, don't be afraid to move on. And failing once doesn't mean you'll fail every time. You will fail, however, if you don't learn from your mistakes.
Fight for what's important to you, but be conscious of your approach when speaking up. If you speak out of anger, odds are, your message won't be heard as clearly. And never let the envy you might feel for another turn into jealousy or hatred. Instead, use that energy as motivation to work harder.
Get ready for a wonderful adventure. In college, you'll meet your best friend and the love of your life.
xoxo,
Nappytabs
P.S. Adults are always telling you that hard work pays off. They're 100 percent right.
American Ballet Theatre principal dancers Sarah Lane and Daniil Simkin (courtesy ABT)
Last May, we told you about a special exhibition of the Mark Ryden artwork that sparked Alexei Ratmansky's sweet-treat of a ballet, Whipped Cream. Well, hold on to your tiaras, bunheads, because there's a brand-new exhibit featuring actual costumes from this megahit production. The Nutcracker's Land of Sweets has some serious competition!
Keep reading...
Show less
via @kyle_vanny on Instagram competing on World Of Dance
Kyle Van Newkirk is a tap dancer you probably remember from the premiere season of NBC's World of Dance. In case you missed it, he is also one of Showstopper's incredible convention teachers. What makes Kyle stand apart from some of today's other incredible tappers? He isn't afraid to change what tap means to his audience and even himself. This modern view of tap dancing is important because it shows us that tap dancers are just as versatile and dynamic as dancers of any other genre. We sat down with Kyle to get his advice on bringing tap dancing into the 21st century.
Keep reading...
Show less
What did I just hear you say? You think all dancers are weak and delicate? PLEASE SAUT DE CHAT OUT OF MY LIFE. (Giphy)
Sure, dancers definitely have some unique identifying characteristics. (We're all obsessed with Center Stage? FACT.) But we're also subjected to all kinds of annoying, inaccurate stereotyping. Here are 10 dancer stereotypes that we never want to hear again.
Keep reading...
Show less
University of Minnesota Dance Team (courtesy University of Minnesota)
They say there's no "I" in "team"—and nowhere is that truer than the world of college dance teams, where precision reigns, uniformity is key, and a single misstep from any given "I" can cost a group a championship trophy. So it's unsurprising that securing a spot on one of the best dance teams in the country is no easy feat.
Members of these highly athletic teams rehearse for hours every week—on top of academic classes and commitments—and perform at football and basketball games, annual concerts, and nationally televised competitions (hi, ESPN). And "no I" rule notwithstanding, each of these top teams is made up of highly trained, highly technical, highly hard-core individuals, who come together to create a ready-for-victory pack.
These six teams aren't one-off success stories—they're consistently strong, and earn the top spots at major competitions like UDA and NDA nearly every year. Up for the challenge? Here's what to know before you go to auditions.
Keep reading...
Show less
Lol, same. (Screenshot via YouTube)
Picture this: You've scored tickets to Ellen DeGeneres' hit show, "Ellen." The day has come, the show is as hysterical as ever, Ellen is debating the biggest hot-button issue since the blue/black or white/gold dress, "Laurel vs. Yanny" (side note: it's LAUREL, people), and tWitch is killing it over at the DJ booth, as always. Ellen decides it's the perfect time to single out an audience member and, lo and behold, that person is "SYTYCD" champ ( and December 2017 cover star!) Lex Ishimoto.
Keep reading...
Show less
May. 16, 2018 02:26PM EST
Ema Peter
The Glorya Kaufman International Dance Center is the 54,000 square foot home of the USC Glorya Kaufman School of Dance, one of the largest facilities dedicated to dance on a private university campus. Designed for their innovative new curriculum, that supports a range of dance styles, the school's staff designated Harlequin to provide wall-to-wall flooring for the large 3,500 square foot Performance Studio as well as five dance studios in their new state-of-the-art building.
Keep reading...
Show less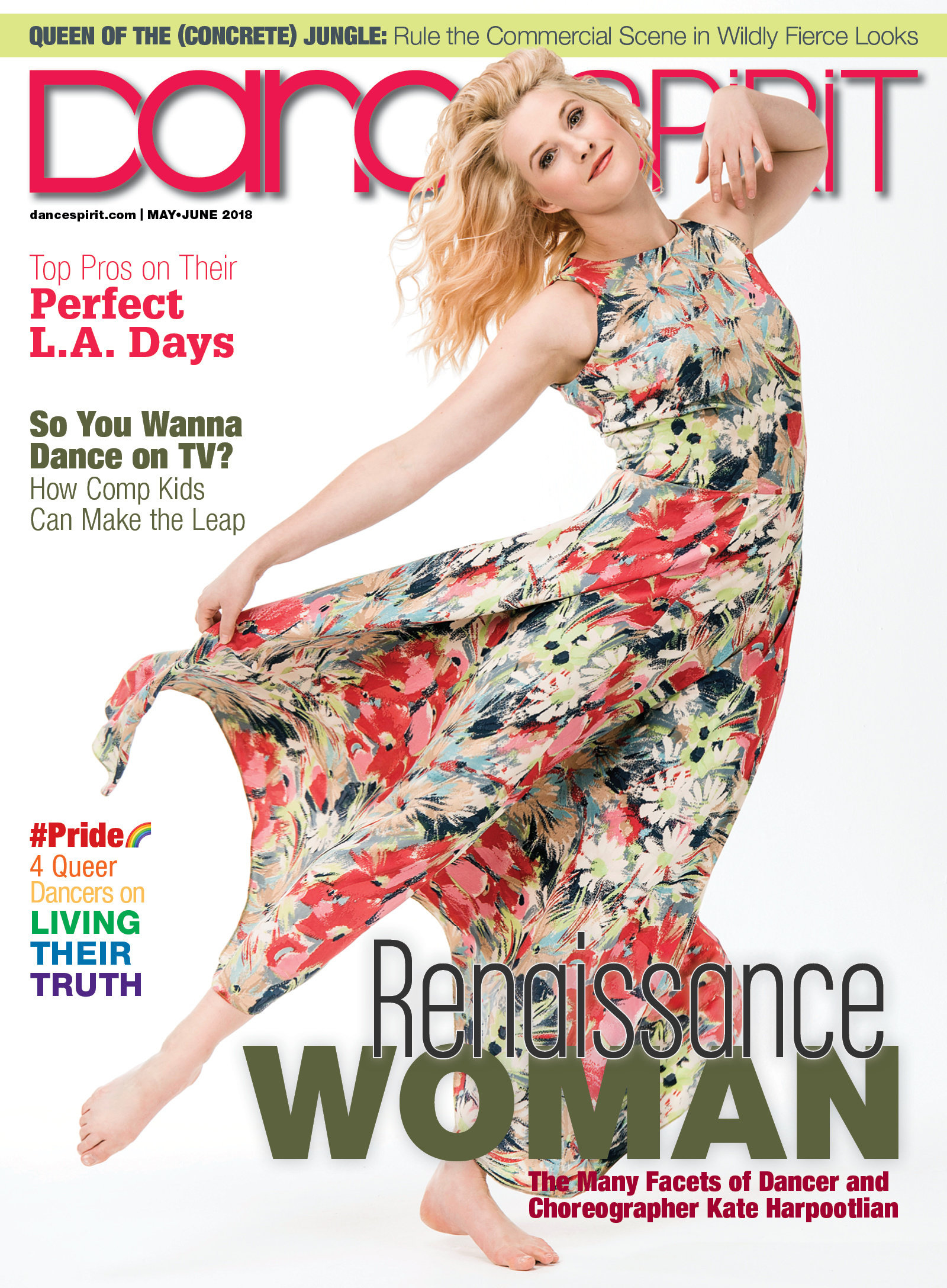 Get Dance Spirit in your inbox