Mar. 23, 2017 07:10AM EST
It happens on every season of "So You Think You Can Dance": A performer gives a standout audition, sails through Vegas Week and then doesn't make it to the live shows. The elimination leaves the dancer in shock—and viewers wondering what went wrong.
According to judge Mary Murphy, a number of factors beyond technique come into play when they're casting the show. "Sometimes it has to do with personality, if someone doesn't come out of his or her shell on camera," she says. "And sometimes dancers just don't fit into the puzzle. We have to mix and match styles and personalities to create a well-rounded show."
While Murphy says she and the other judges always hope talented performers audition again, she's also thrilled to hear when "SYTYCD" alums choose to take different paths. "The type of audition process on 'SYTYCD'—learning from so many different choreographers—only helps a dancer grow," she says.
" 'SYTYCD' is an incredible platform," adds choreographer Mandy Moore, "but it's not the only way to springboard into a dance career. Not making it onto the show absolutely doesn't mean you can't dance professionally." Here are stories from six dancers who turned "SYTYCD" disappointment into career success.
Mallauri Esquibel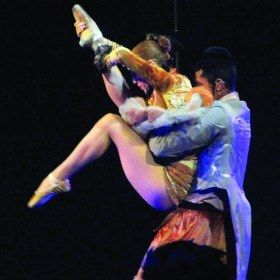 Mallauri on tour with Taylor Swift (courtesy Esquibel)
December 2011 DS cover girl Mallauri Esquibel has had a dream dance career that includes touring the country in Twyla Tharp's Come Fly Away and dancing for Taylor Swift. But on Season 2 of "SYTYCD," after receiving nothing but positive feedback throughout Vegas Week, she was the last girl cut before the Top 20. Overwhelmed with disappointment, Mallauri stopped dancing for five months. "I was 18 and I'd just moved to L.A.," she says. "This made me question whether I was even supposed to be a dancer."
She found her way back to dance thanks to Derryl Yeager, artistic director of Odyssey Dance Theatre in Utah, who invited Mallauri to join ODT after seeing her on "SYTYCD." "ODT inspired me, excited me and reminded me who I was," says Mallauri, who stayed with the company for two years.
Looking back, Mallauri has no regrets about her "SYTYCD" experience. "Everything happens for a reason," she says. "Having that reality check at the beginning of my career taught me to appreciate every triumph and every battle I've gone through to get to where I am."
Jeremy Hudson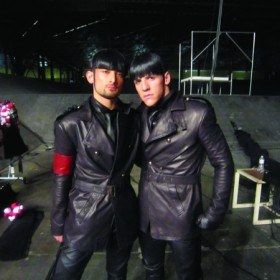 Jeremy Hudson (right) with Mark Kanemura on set for Lady Gag's "Alejandro" video (courtesy Hudson)
"During Vegas Week, I really focused on learning from the choreographers," says Jeremy Hudson of his time on "SYTYCD" Season 2. Unfortunately, he neglected to show off his personality and passion. "I didn't give much to the cameras," he says, "and that's what makes America want to vote." He ended up not getting any airtime, despite being the last guy cut before the Top 20.
Even though he didn't get any exposure from the show, Jeremy credits "SYTYCD" with increasing his drive. "I'd been auditioning in L.A. and not booking jobs, and I was starting to think, What's wrong with me?" he says. "After Vegas Week, I told myself, Dance is what I want to do, and if it's not going to happen through 'SYTYCD,' I'll make it happen myself." And he did: Jeremy recently wrapped up a tour with Lady Gaga, and has danced for Kylie Minogue and Katy Perry, and in films including Step Up 3D, Footloose and The Muppets.

Natalie Reid in costume for the Radio City Christmas Spectacular (courtesy Reid)
Natalie Reid
On Season 4, Natalie Reid and her BFF Katee Shean were the last two girls on the "Green Mile"—and only Katee advanced to the live shows. In Season 5, Natalie was cut even earlier, after failing to live up to the judges' high expectations during Vegas Week. But she tried not to let the disappointment crush her, choosing to take each elimination as motivation to improve. "I pushed myself to limits I'm not sure I would have reached if I'd made the show," she says.
Off-camera, Natalie assisted choreographer Mia Michaels during "SYTYCD" Season 4 and Mandy Moore in Seasons 4, 5, 6 and 7. "I learned I really enjoyed the behind-the-scenes choreographic process," she says. As a performer, she spent three seasons with Odyssey Dance Theatre before auditioning for the Radio City Rockettes. She's now preparing for her third Radio City Christmas Spectacular. "Being a Rockette is the most rewarding performing job I've ever had," she says. "I'm so thankful for how everything turned out."

(by Duane McKee)
Ryan Kasprzak
On "SYTYCD" Season 5, Ryan Kasprzak's choreography helped propel his brother Evan into the Top 20, and Ryan almost made it to the live shows, as well. Then, on Season 6, Ryan was cut in Vegas after a subpar cha-cha. "At first, I was crushed," he says. "But after I let go of the idea that I could have done things differently and realized how far I'd come since my first audition, I knew I'd be OK."
Already a fixture in the NYC tap and theater scenes, Ryan picked up where he'd left off. Only weeks after his "SYTYCD" elimination, Ryan was hired for the first national tour of Billy Elliot and eventually became dance captain. More recently, he choreographed TV commercials and served as assistant choreographer on NBC's "Smash." " 'SYTYCD' gave me exposure as a choreographer," Ryan says. "Seeing my choreography get praised reaffirmed the fact that I could transition into that world."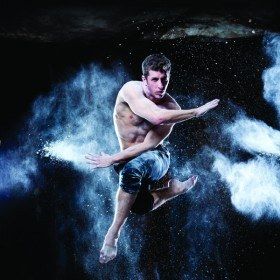 (by Michael Higgins)
Adrian Lee
One of the toughest cuts in "SYTYCD" history came in Season 7, when Mary Murphy traveled to Adrian Lee's home to let him know, in front of his family, that he wouldn't be in the Top 11. After performing with Cirque du Soleil in L.A., Adrian came back for "SYTYCD" Season 9. Unfortunately, he was cut yet again during Vegas Week. "It was upsetting because I'd always aspired to be on the show," Adrian says. "At the same time, I have only good memories of the Vegas experience. Both times, it was stressful, but super-fun."
Adrian assisted Mandy Moore on "SYTYCD" after his elimination, and Moore recently hired him for Shania: Still the One in Las Vegas, which she choreographed. Adrian danced with Shaping Sound in its first tour last summer, and he also teaches for Hollywood Vibe conventions. " 'SYTYCD' was a huge stepping stone, for both my career and my self-esteem," he says.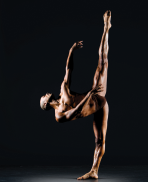 (by Richard Calmes)
Anthony Burrell
When Anthony Burrell auditioned in Season 7, he was already a seasoned professional. In fact, he'd just finished the New York City Center season with Alvin Ailey American Dance Theater. Still, he says, "I'd never done anything like the 'SYTYCD' audition, coming from the concert dance world." The judges repeatedly called him "one to watch," so he was stunned when Mia Michaels broke the news that he wouldn't be in the Top 11. "It took about two months for me to be ready to audition again," he says.
But once the show aired, Anthony started getting phone calls. "The casting director from Twyla Tharp's Come Fly Away contacted my agent," he says. "And I booked a Katy Perry tour with no audition because they saw me on TV."
Jun. 15, 2019 10:12AM EST
(From left) Darriel Johnakin, Diego Pasillas, and Emma Sutherland (all photos by Erin Baiano)
Congratulations to Dance Spirit's 2019 Cover Model Search finalists: Darriel Johnakin, Diego Pasillas, and Emma Sutherland! One of them will win a spot on Dance Spirit's Fall 2019 cover. Learn more about the dancers on their profile pages, and then vote for your favorite below. You can vote once a day now through July 15.
We also want you to get social! We'll be factoring social media likes and shares into our final tallies. Be sure to show your favorite finalist some love on Facebook, Instagram, and Twitter, sharing their profile pages and using the hashtag #DanceSpiritCMS.
Cover Model Search
Jun. 18, 2019 01:27PM EST
Photo by Erin Baiano
In our "Dear Katie" series, Miami City Ballet soloist Kathryn Morgan answers your pressing dance questions. Have something you want to ask Katie? Email dearkatie@dancespirit.com for a chance to be featured!
Dear Katie,
When I sit with the soles of my feet together, my knees easily touch the floor, and most exercises to improve turnout are easy for me. But when I'm actually dancing, my turnout is terrible, especially on my standing leg. Why doesn't my flexibility translate to turnout?
Chrissy
Dear Katie
Jun. 18, 2019 10:59AM EST
Via Twitter
Would that we could all live in Taylor Swift's Pride-topia, booty-popping with Todrick Hall and sharing snow cones with Adam Rippon in our rainbow-flag-bedecked RV park. But much as we're loving "You Need to Calm Down" and other similarly upbeat celebrations of Pride month, this is also a time to recognize the battles the members of the LGBTQIA+ community have fought—and are still fighting. That's one of the reasons why "I'm Gay," a new dance video by Eugene Lee Yang of The Try Guys, is so important.
The dark, deeply personal video is Yang's coming-out moment. We see Yang being rejected by his family, condemned by a preacher, and attacked by a hostile mob after attempting to express himself as a gay man. Though not a professional dancer (as we found out in "The Try Guys Try Ballet"), Yang is a gifted mover; he choreographed the project himself, and gathered a group of talented performers to bring the story to life.
Dance Videos