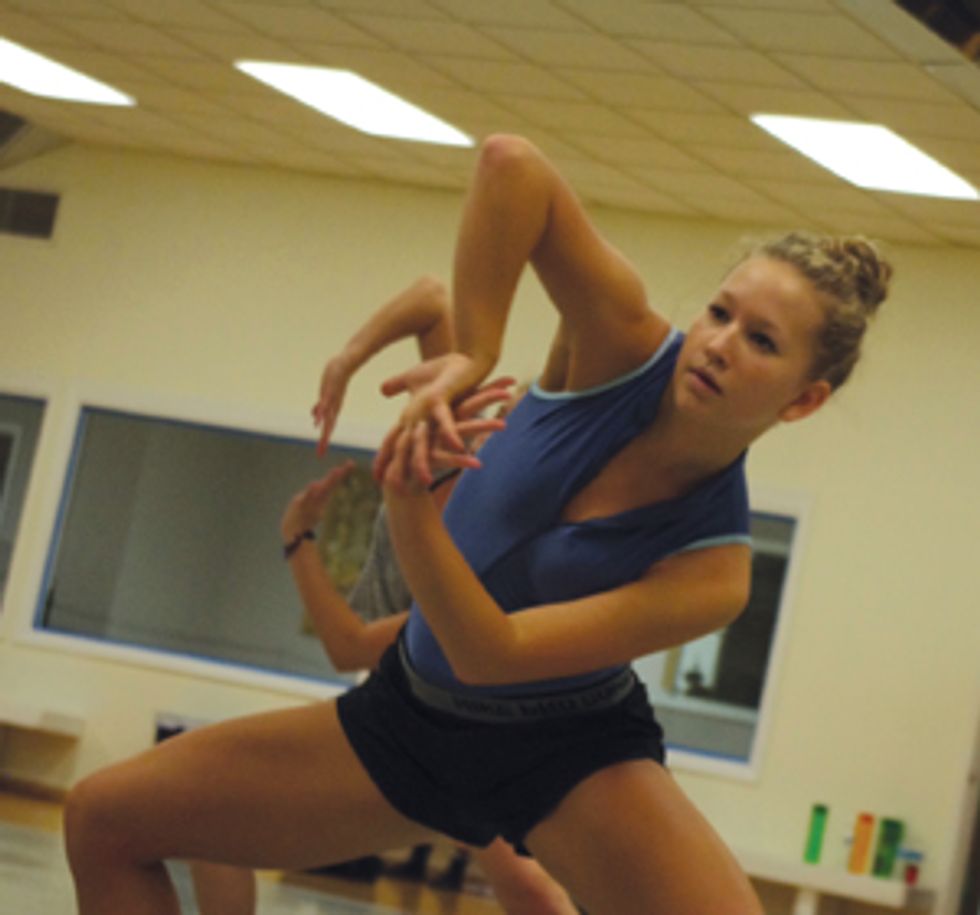 Darby Standing at the Modas Dance Summer Intensive
High school junior Darby Standing has attended the Modas Dance Summer Intensive in New Mexico for the past two summers. Why did she decide to return to Modas? "By going back I was able to dig deeper," Standing says. "Since the teachers knew me, they could pick out my strengths and weaknesses and help me grow."
But this summer, the Highland, UT, native is planning to attend the Alonzo King LINES Ballet Summer Program in San Francisco. "[Modas co-director] Duncan Cooper teaches at LINES, and he recommended that program as a good next step," she says. "I'm looking forward to learning different styles from different teachers, so I can become more versatile."
There are benefits to both repeating an intensive for multiple years and trying new programs. How do you know what's right for you? Read on for advice from teachers and professionals to help you make the right choice.
Why Go Back? 
You loved the program you attended last summer. Now you're giving serious thought to returning for a second—or third, or fourth—year. What will you get out of that choice?
• Comfort and familiarity. Whether the program focuses on a specific style or has a broader scope, you'll know what's expected of you. That means settling in sooner and giving your best from day one. "When you're comfortable in your environment, you feel more confident," says American Ballet Theatre corps member Cassandra Trenary, who attended ABT's summer intensives for five years. Pacific Northwest Ballet School administrative director Denise Bolstad adds, "You don't want to take too long to get into the groove at a summer program"—especially if it's only a few weeks long.
• A chance to dig deeper. "Each time I came back to ABT, the faculty knew what I needed to work on," Trenary says. "They kept me on track toward achieving my goals." Patrick Corbin, a former member of the Paul Taylor Dance Company who now teaches for The Taylor Intensives, adds, "If I see someone one summer who's a lyrical dancer, and then they come back for another summer, I can push them to explore the opposite of that. It's good to be challenged by teachers who know you."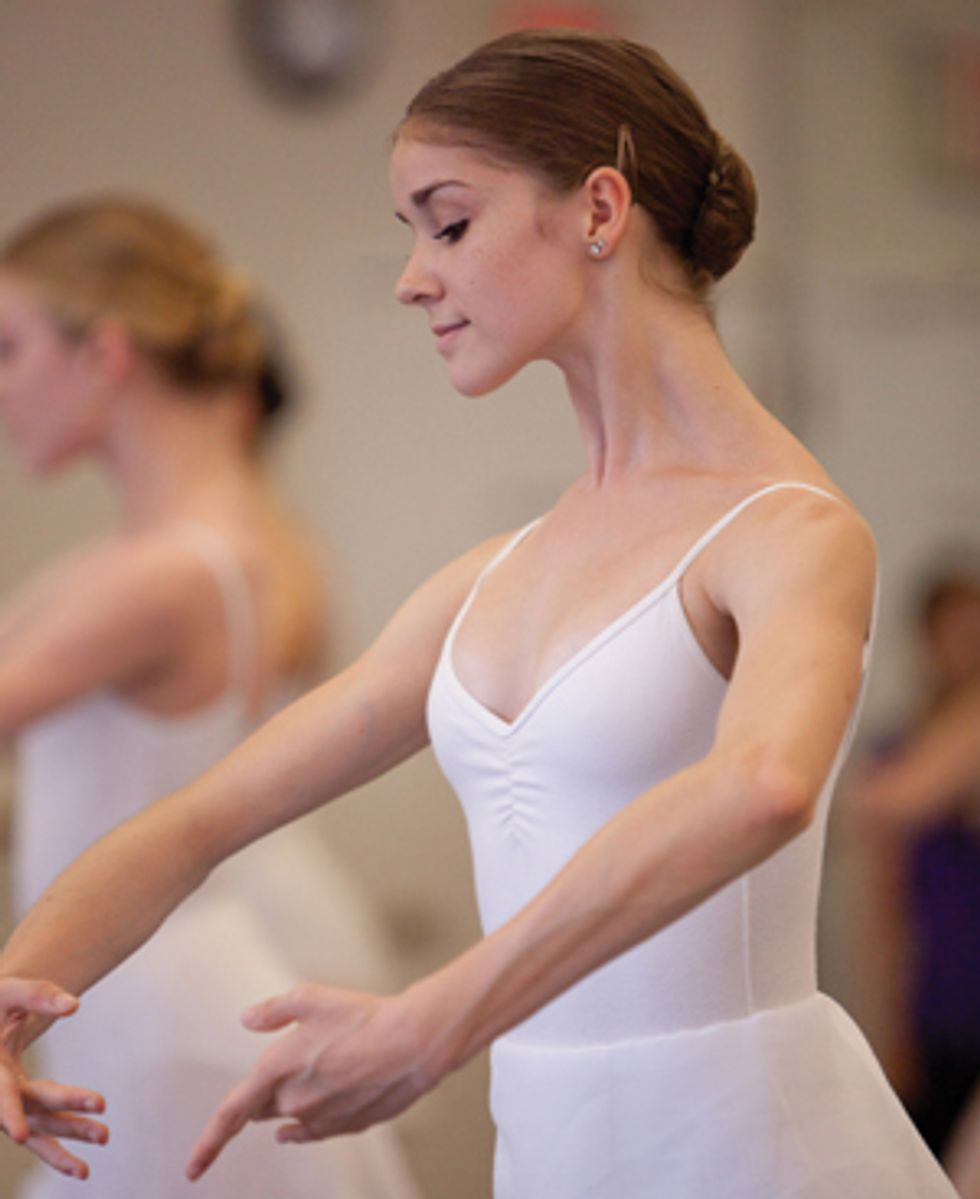 Cassandra Trenary as a student at the American Ballet Theatre 2010 Summer Intensive (Rosalie O'Connor)
• Repertory knowledge and audition prep. If you're interested in auditioning for a particular company, attending multiple intensives at its affiliated school can familiarize you with that company's repertory. "In an audition, you never know what they'll throw at you," says PTDC company member Heather McGinley. "You'll feel more comfortable if you've seen the rep before and are used to the style." Smaller dance troupes may even view intensives as informal company auditions. If you're not ready to join the company after your first summer, another year's training might give you a shot.
• School and company connections. Do you dream of attending a certain school year-round? Returning to the school's summer intensive can put you on the right path. "When we're considering students for the professional division at PNBS, we like to have a sense of who those people are, which often means we've seen them for several summers," Bolstad says. For Trenary, demonstrating her talent and dedication at ABT's summer intensives led to an invitation to enroll at the company's Jacqueline Kennedy Onassis School.
Why Try Somewhere New? 
Maybe you didn't click with the teachers at your last summer intensive. Maybe you aren't sure yet what professional path you want to take. Or maybe you just need a change. Whatever your reasons, trying out a different summer study experience has perks, including:
• Becoming more well-rounded. The most obvious benefit of attending various summer intensives is that you'll be exposed to new teachers, genres and ways of working. "It's important to discover different aspects of yourself," Corbin says. "Choreographers need dancers to be conversant in a variety of styles. Being well-rounded makes you more employable."
• Leaving your comfort zone. As a teen, Atlanta Ballet company member Jackie Nash attended a different summer intensive each year. Her goal? "I wanted to have as many different teachers as possible," she says. "It makes you braver—you never get a chance to get comfortable." Branching out will help you feel confident on the audition circuit, and make it easier to jump into working with different choreographers once you go pro.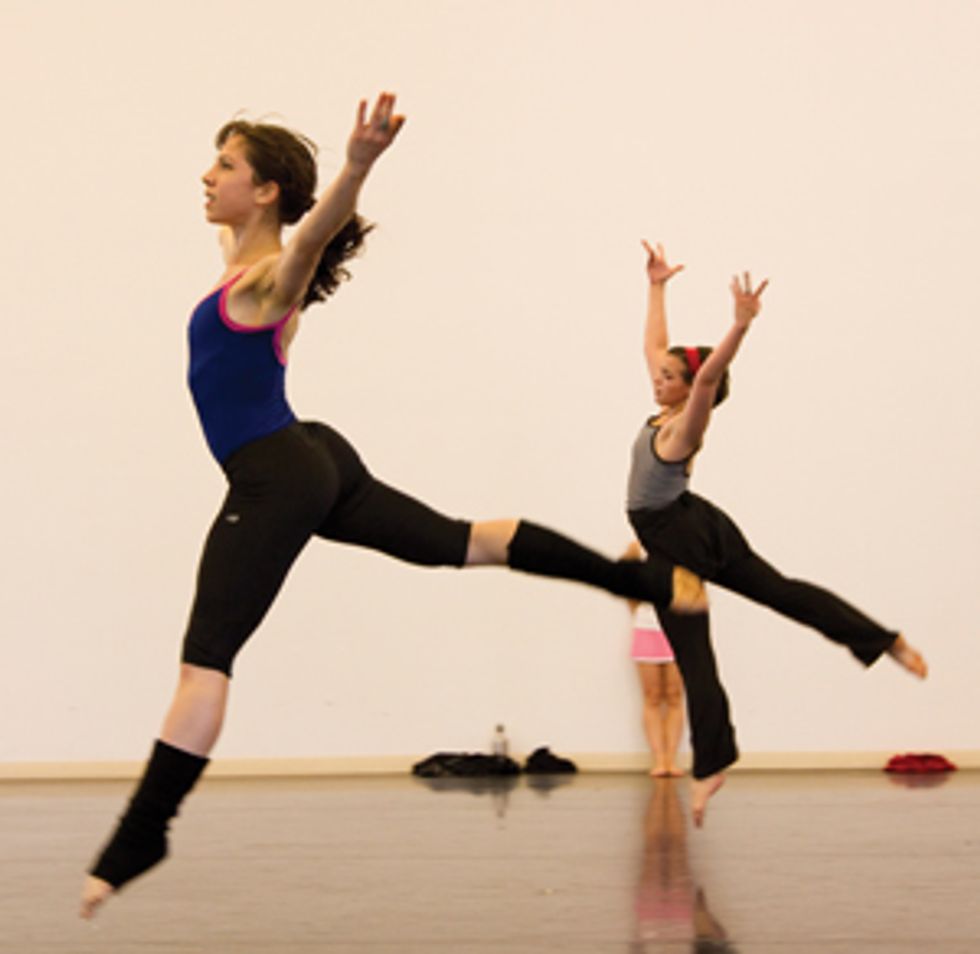 Students at the Taylor School Summer Intensive (Francisco Graciano)
• Broadening your network. Even if you only attend a program for one year, you can use it as a networking opportunity, so directors and teachers remember you in auditions down the line. McGinley and Nash both dance for companies whose summer intensives they attended only once. Plus, "Going to different programs introduces you to dancers from all over the country," McGinley says. "You can learn from them. What's their training like? What programs have they attended? It's good to see what you do from different angles."
The Final Verdict
The truth is, whether it's better to attend a program multiple times or to shop around is entirely up to you and what you hope to get out of the experience. If you're in doubt about the right path, get advice from your teacher—and a trusted faculty member at a program you've already attended. Both Bolstad and Corbin say they'll be honest with a student about whether she'll gain more from coming back or moving on. You should also think about each program's location, duration, room and board arrangements, and financial aid opportunities.
Above all, follow your heart. "Make the decision because you're interested in the work," Corbin says. "Decide that you're going to this program because you really believe in the artist or the company. Summer programs are strenuous, but you still want to have a good time. Go for what you love to do."