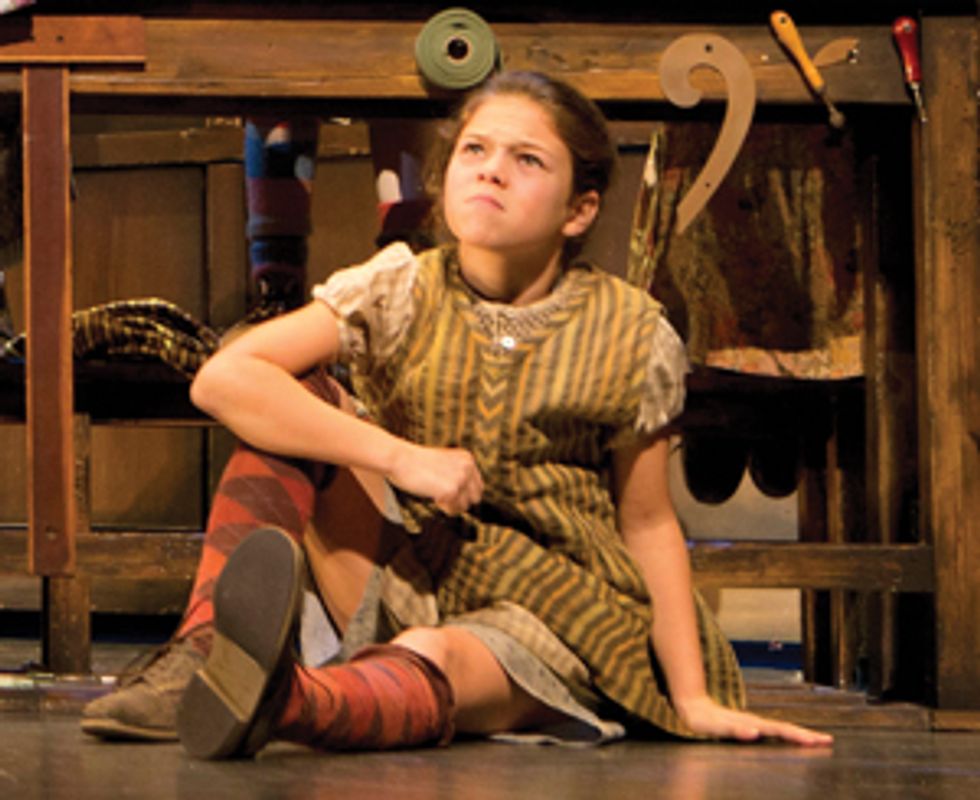 Madi Rae as July, one of Annie's orphans (Joan Marcus)
It's no secret the new Broadway revival of Annie is loaded with super-talented kids. But among Annie's pack of friends, there's one tiny orphan stealing the spotlight in almost every scene: Madi Rae DiPietro. At just 13 years old, she's making her Broadway debut, handling Andy Blankenbuehler's choreography with the finesse of a seasoned star. And she's doing it all with a megawatt smile that makes it easy to believe she's having the time of her life, eight shows a week.
Growing up in San Diego, CA, Madi Rae started dancing at the Royal Dance Academy when she was 18 months old. "I was always jumping and running around, so when my friend's mom opened a studio, I went to the Mommy and Me class," Madi Rae says. Soon after, she added ballet, jazz, lyrical and tap to her schedule as well. While she excels in ballet, jazz has always been her favorite: "I like that you can incorporate different styles—whether it's lyrical or hip hop—into jazz. And I love that I get to use my facial expressions a lot."
The ambitious Madi Rae made her television debut on "Days of our Lives" when she was five and has also done commercial work for Disney and Hasbro. "I started to love acting as much as I loved dancing, but I didn't know how I could commit to both," Madi Rae says. "Then I discovered musical theater, which brought everything together." She soon realized that if she were going to succeed, she would need to sing, too. "I wanted to be a superstar, and I knew I couldn't be the next Britney Spears or Miley Cyrus if I couldn't sing." She began taking lessons—and they paid off big time. Madi Rae booked the role of the Pageant Girl in Little Miss Sunshine at the La Jolla Playhouse in California with director James Lapine, who would go on to direct Annie.
During the audition process for Annie, Madi Rae pulled out all the stops. "I was obsessed—I watched the movie, sang the songs and took extra dance classes," she says. Then she got the call that she'd been cast as the orphan July. "I was shocked and excited and scared!" Madi Rae says. She couldn't wait to move to NYC.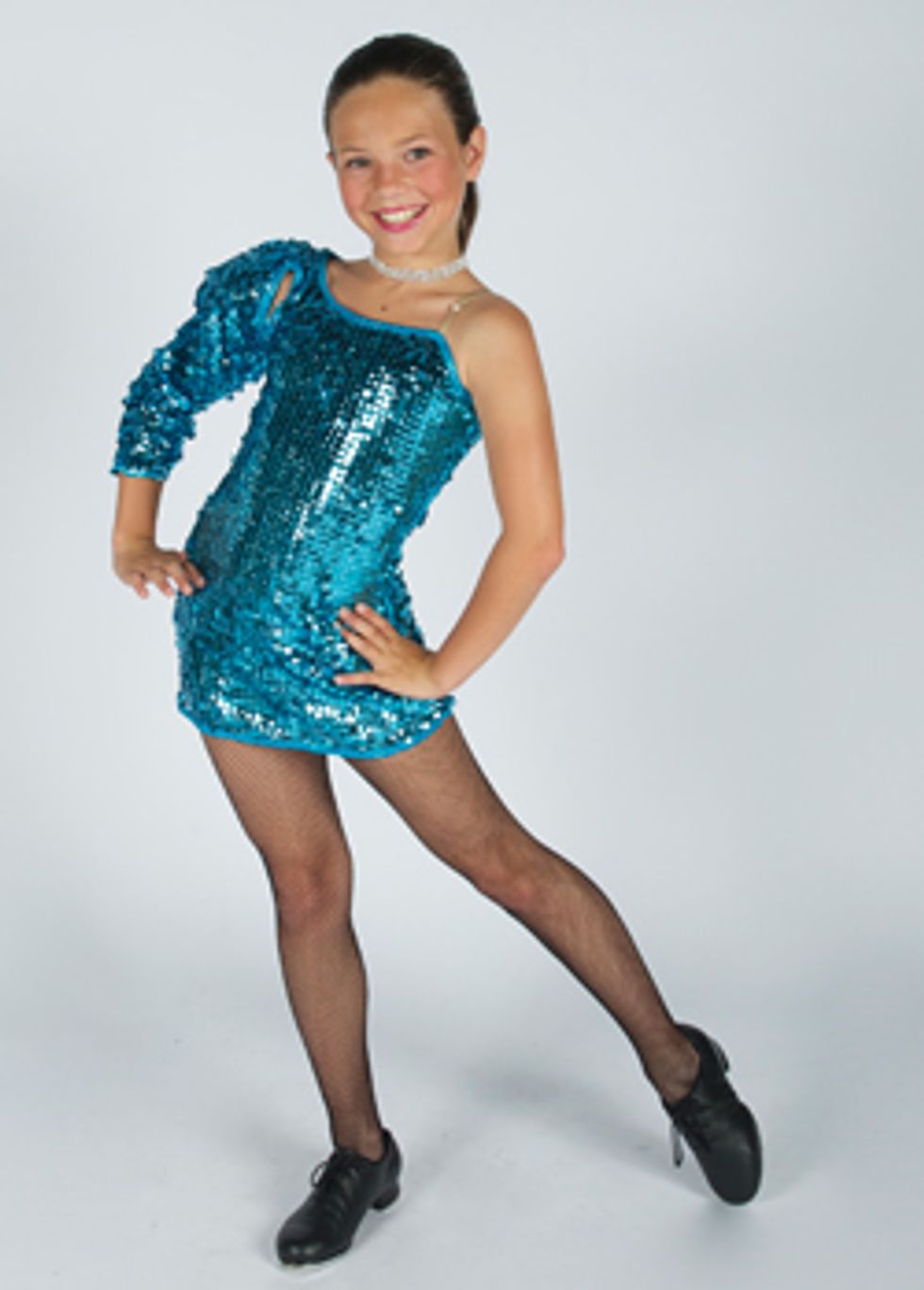 (by Holly Ireland)
Performing on Broadway has been a dream come true for Madi Rae. She says it's inspiring to work with such talented and successful people, especially Blankenbuehler: "I'm an aspiring choreographer, and Andy taught me a different way of approaching movement. He told me to listen to the music instead of the words—it's made a big difference." Whether she's choreographing or performing, we expect to see Madi Rae making her mark on the Great White Way for years to come. Her dream role? "I'd love to play Ariel in The Little Mermaid or Belle in Beauty and the Beast, or star in Wicked."
FAST FACTS
Birthday: January 28, 2000
Most-played on her iPod: The Annie soundtrack and Bring It On: The Musical's cast album
Must-see TV shows: "Dance Moms" and "Cupcake Wars"
Performer she'd die to work with: Sutton Foster. "I worked with her brother, Hunter Foster, on Little Miss Sunshine, and he was really nice!"
Three words that describe her: "Pink, sparkly, silly"