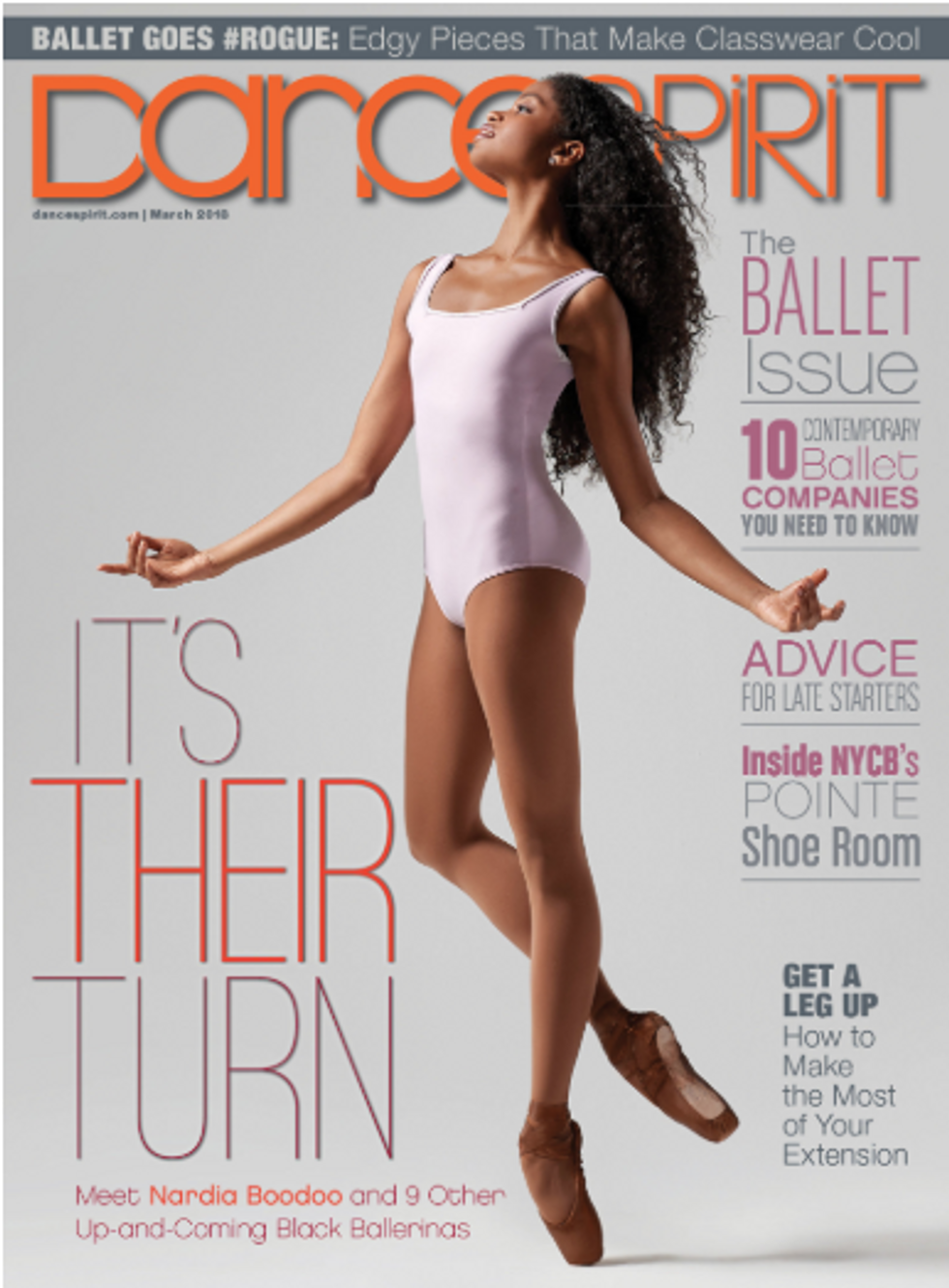 The Misty Effect

These 10 young, talented, driven black ballerinas grew up watching Misty Copeland—and now they're taking the spotlight themselves.
Ballet with a Twist
10 contemporary ballet companies you should be obsessed with.
Secrets of the Shoe Room
Inside New York City Ballet's pointe shoe palace.
Fashionably Late
Advice for ballet's late starters.
Your Best Extension

Here's how to make the most of what you've got—whether or not you're #blessed with bendiness.
Up Front: Buzz
Red Sparrow hits theaters; My Fair Lady opens on Broadway; Paul Taylor American Modern Dance opens its spring season.
Up Front: The Dirt
Boston Ballet second soloist Addie Tapp.
Letter to My Teenage Self

American Ballet Theatre principal Sarah Lane.
Dear Katie
Kathryn Morgan answers your dance questions.
Diary
Ballroom dancer Kamri Peterson competes at ballroom Worlds in Paris.
Body: Buzz
The health benefits of eating colorful foods.
Nutrition
Everything you need to know about non-dairy milks.
Fitness
BOSU ball exercises that'll strengthen and stabilize.
The Look: Fashion
Edgy, cool-girl looks to rock in your next ballet class.
Beauty
Not-so-basic braids.
Spotlight: Competition
How to lose gracefully.
College Corner

What to know before declaring a dance major.
You Should Know
"World of Dance" standout Eva Igo.