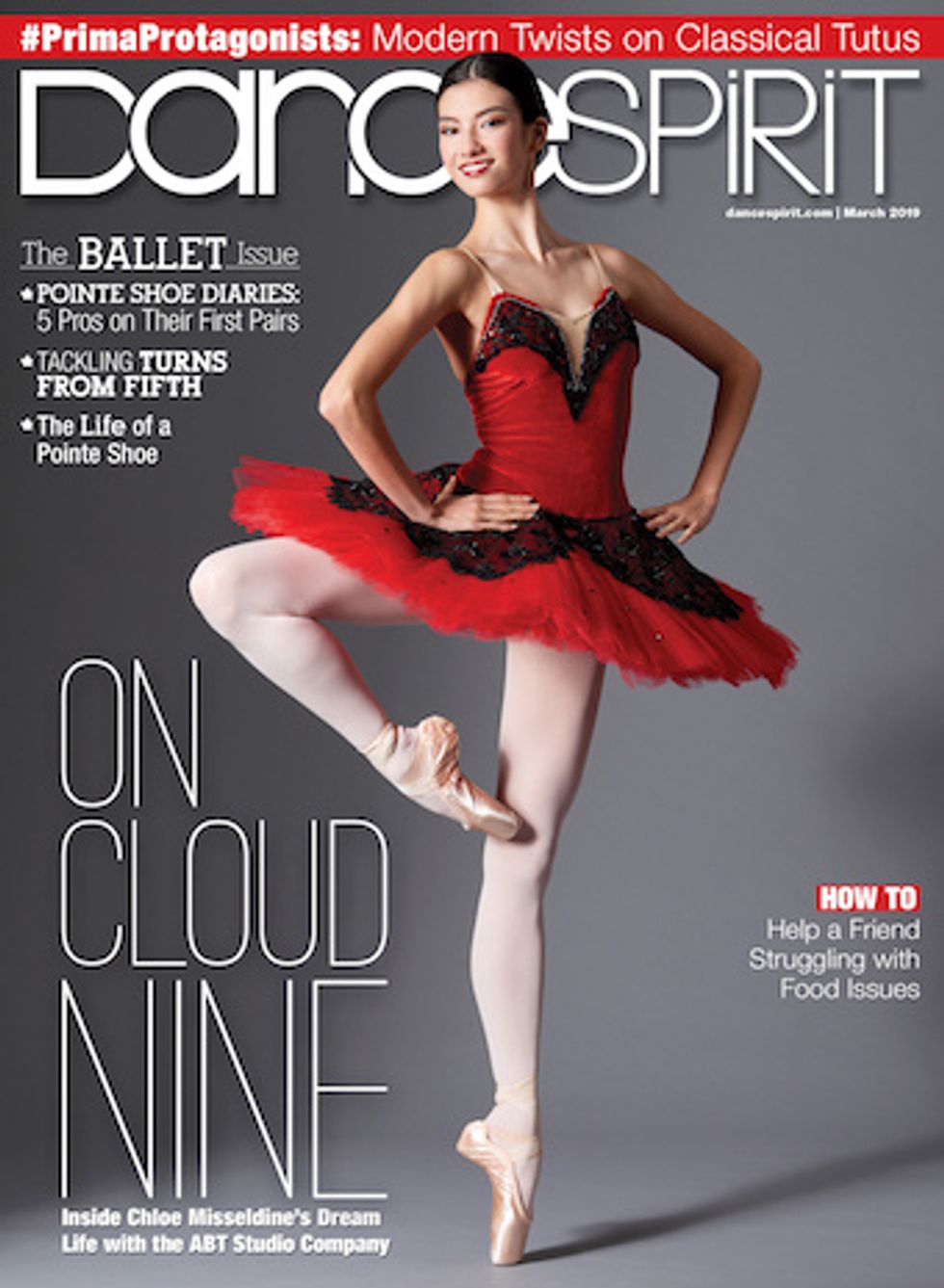 Living the Dream
Get to know ABT Studio Company standout Chloe Misseldine.
My First Pair
Six professional ballerinas share their earliest pointe shoe memories.
The Life of a Pointe Shoe
Follow American Ballet Theatre principal Devon Teuscher's pointe shoes from a fitting to the stage.
Help! I Think My Friend Has an Eating Disorder
Advice from professionals on what you can do to help.
Buzz
Inside Houston Ballet's exciting premieres.
The Dirt
Dorrance Dance's Elizabeth Burke.
Letter to My Teenage Self
Miami City Ballet's Jeanette Delgado.
Body Buzz
How to make sure you stay hydrated.
Nutrition
Everything you need to know about the keto diet.
Fitness
Exercises that'll prepare you for pointework.
The Look
Fresh takes on ballet's classic heroines.
Beauty
Cute and easy class styles for natural hair.
Competition
A day in the life of a comp judge.
Ballet
Why pirouettes from fifth can be so hard—and how to make them easier.
College Corner
Why you should build your peer network—and how to do it.
Get a Job
The photo portfolio you need to book jobs.
You Should Know
Ballet standout Destiny Wimpye.