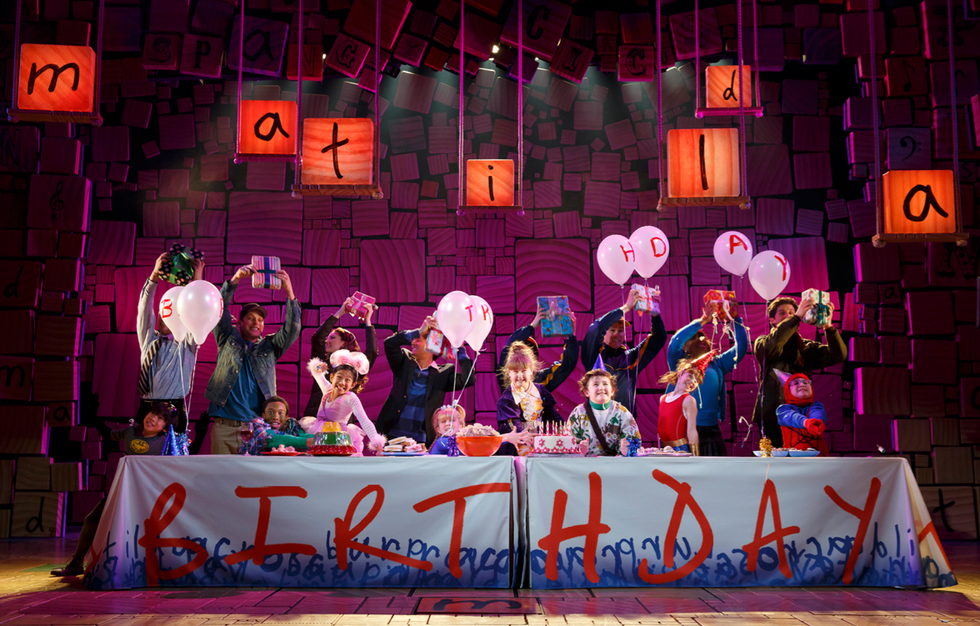 The opening scene from Matilda the Musical. Photo by Joan Marcus.
I was supposed to see Matilda the Musical when it first came out on Broadway—while it was still in previews, even.
But then I got sick, and it was the kind of sick that makes you unable to even sit in a little seat in an audience. And so I [briefly] lost my opportunity to see the show.
Meanwhile, the rest of the Dance Spirit editors saw the show without me (how rude!), and they all flipped out for it. Now, that's rare: We all have very different tastes and it's not entirely common that we all actually agree on what to obsess over. Yet here they all were, singing "When I Grow Up" and telling me all the reasons I just had to get better so I could see our shared favorite Ryan Steele (another thing we can all agree upon) fly in a swing over the audience.
It took me a while to get fully better, but as soon as I was back up and running, the first thing I did was get myself to Matilda.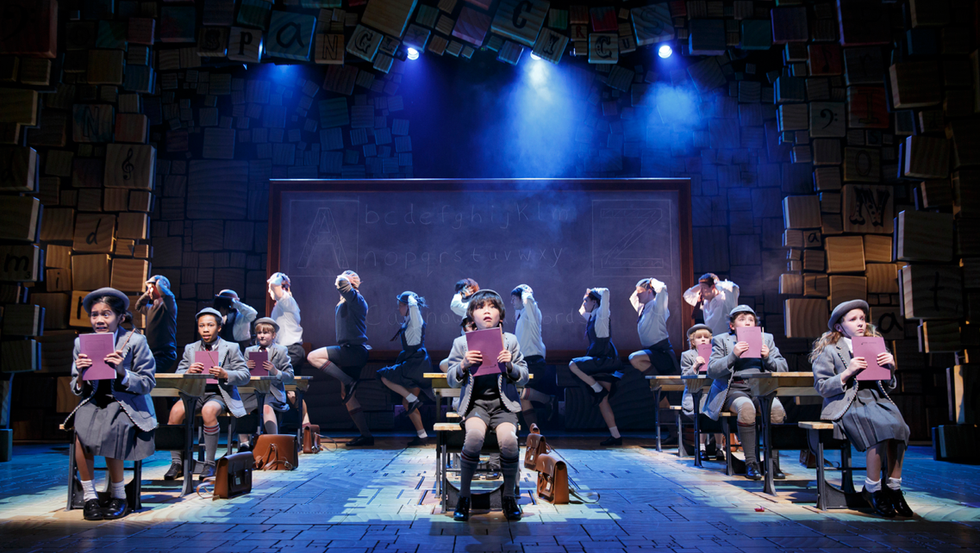 Photo by Joan Marcus.
And O...M...G...!
It's as good as—maybe better than?—everyone says. If you've seen it—or even seen glimpses of it at the Macy's Thanksgiving Day Parade or at the Tony Awards—then you understand. If you haven't seen it, please stop not seeing it. Go get tickets. It's so joyful and the kids in it are so incredible.
Speaking of the kids in the show: Matilda made news this week by announcing that the four Matildas we've grown to love and sing along with are leaving the show. We'll miss Sophia, Oona, Bailey and Milly dearly, but are pumped to meet these talented new leading ladies.
Please join us in welcoming the four girls who will share the role of Matilda: Paige Brady (10), Gabriella Pizzolo (10), Ripley Sobo (10) and Ava Ulloa (9). Paige, Gabriella and Ava are all making their Broadway debuts with this show!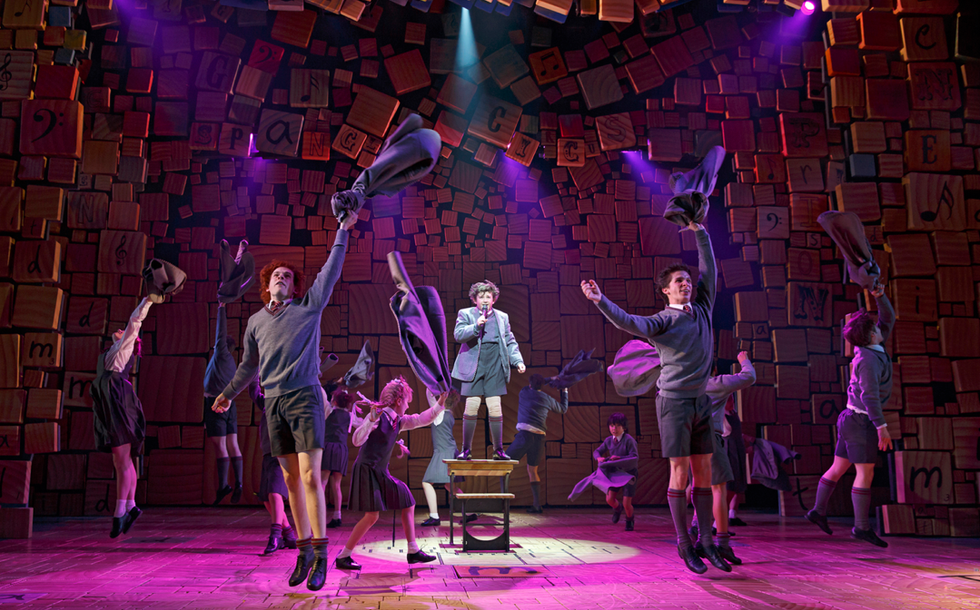 Photo by Joan Marcus.
In other Matilda headlines: Remember those catchy tunes I mentioned? They're good enough to have earned a Grammy nomination in the Best Original Score category. Congratulations, soundtrackers! (Don't tell the other nominees, but we hope you take hope the trophy.)
See the show. Learn the songs. Love the kids.
Trust me.