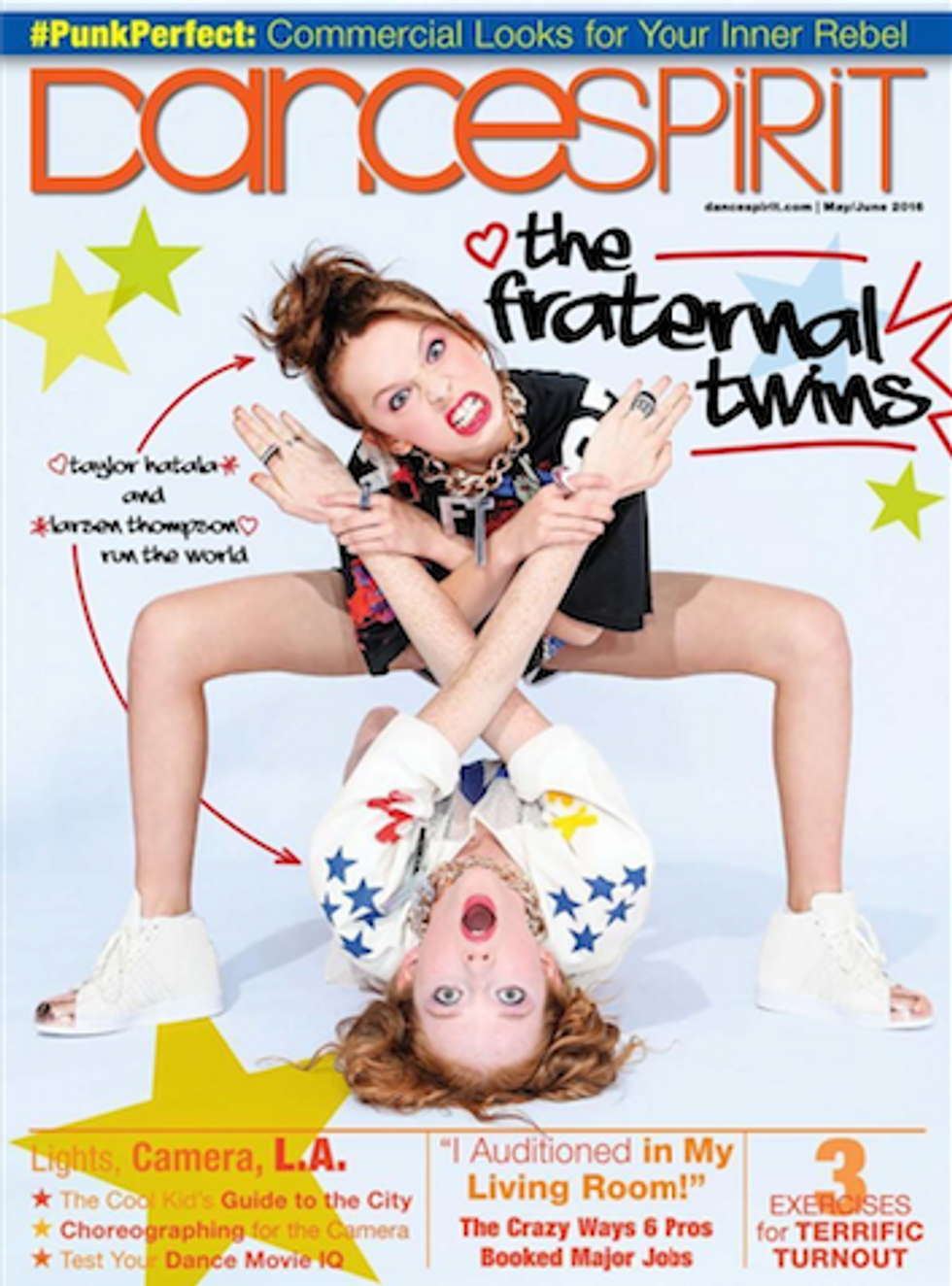 #Twinsies
Who run the world? "Fraternal Twins" Taylor Hatala and Larsen Thompson.
What's Your Dance Movie IQ?
Think you know everything about the danciest films ever? Test your knowledge with our quiz.
The Cool Kid's Guide to L.A.
Four pro dancers' favorite places around the city.
Caught on Camera
Director/cinematographer Tim Milgram and choreographer Talia Favia talk about how those viral dance videos get made.
"How I Got the Gig"
Six dancers discuss their not-so-ordinary paths to major, memorable jobs.
Up Front: Buzz
"So You Think You Can Dance" returns with a major twist; American Ballet Theatre's Skylar Brandt on The Golden Cockerel.
Up Front: The Dirt
Paramour's Raven McCrae.
Letter to My Teenage Self
Hubbard Street Dance Chicago's Kellie Epperheimer.
Dear Katie
Kathryn Morgan answers your pressing dance questions.
Diary
Evie Dolan takes us inside Broadway's School of Rock.
Body Buzz
The best in-season farmers' market picks; how to deal with ingrown toenails.
Mind
Don't let an unexpected summer level placement get you down.
Fitness
Three exercises for better turnout.
Fashion
Punked-out commercial looks for your inner rebel.
Style Lab
The basic ballet skirt gets an update with fresh cuts and fun prints.
Spotlight: Ballet
How to master grand rond de jambe.
Spotlight: Tap
The scoop on tap's cousin, sand dancing.
College Corner
The hottest summer dance festivals on college campuses.
You Should Know
Versatile comp queen Nina Bartell.