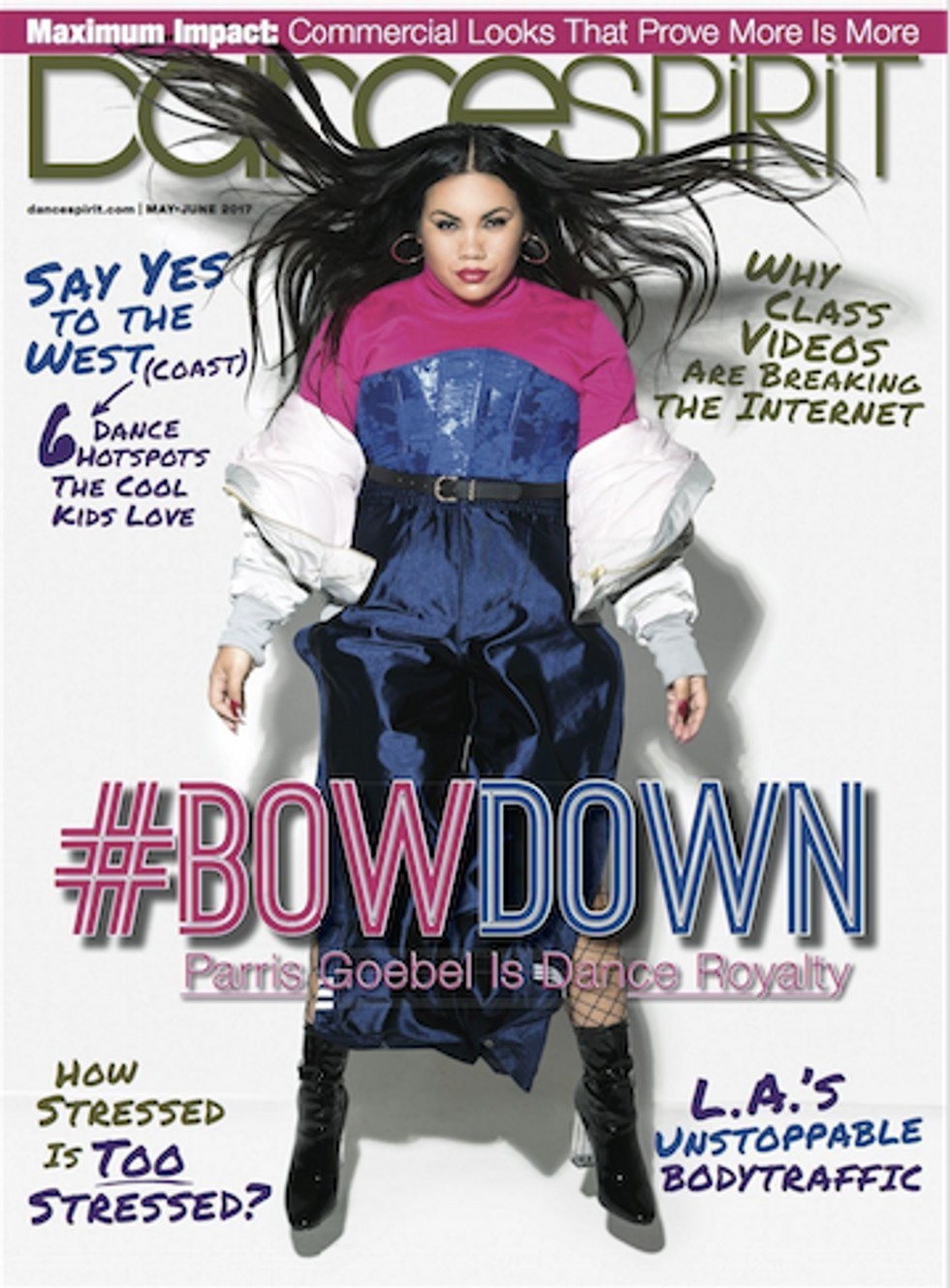 Parris Is Always A Good Idea
How Parris Goebel became the industry's most in-demand choreographer.
There's No Stopping BODYTRAFFIC
It's full speed ahead for the L.A.-based contemporary company, which is changing the face of concert dance in the City of Angels.

The Class Video Craze
Why class combos go viral, vid after vid.
Best of the West (Coast)
The non-L.A. dance hubs that should be on your radar.
Up Front: Buzz
The scoop on Parsons Dance's NYC season; "So You Think You Can Dance" is back; Jennifer Lopez's "World of Dance" premieres this month.
Up Front: The Dirt
Innovative duo Honji Wang and Sébastien Ramirez.
Quiz
Which dance movie heroine is your spirit animal?
Letter to My Teenage Self
Pacific Northwest Ballet principal Noelani Pantastico.

Dear Katie
Kathryn Morgan answers your pressing dance questions.
Off The Record
Comp star Jaycee Wilkins' battle with Perthes disease.
Body Buzz
What your hip pain really means.
Mind
How to deal when you don't get along with your teacher.
Health
Are you too stressed?
Fashion
Bold commercial looks that prove more is more.
Style Lab
Witty t-shirts take center stage.
Spotlight: Ballet
Pointe shoe padding 101.
Spotlight: Tap
Playing with tone.
College Corner
Six seniors on their favorite summers.
You Should Know
Contemporary standout Kele Roberson.