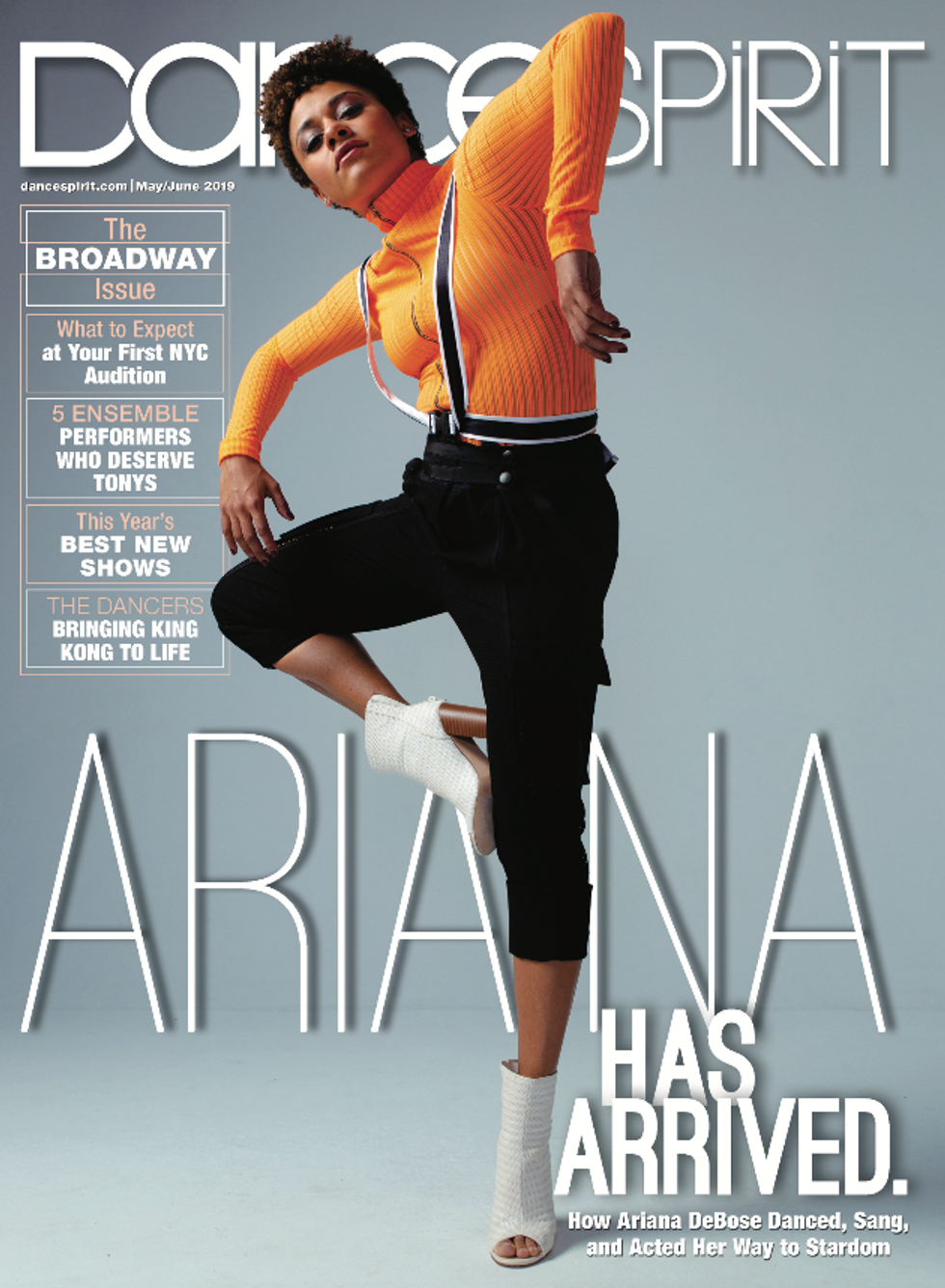 A Star Is Born
Ariana DeBose is poised to become this generation's greatest triple threat.
In the Room Where It Happens
How to mentally and physically prepare yourself for your first NYC musical theater audition.
Presenting Dance Spirit's Annual Jazz Hand Awards
We round up the hottest new Broadway shows.
Stars of the Ensemble
These 5 Broadway standouts prove that self-described "ensemblists" are the real shining stars of the Great White Way.
The King of Broadway
One of the biggest attractions on Broadway right now is also literally the biggest attraction on Broadway right now.
Getting Carded
When should you join Actors' Equity?
Buzz
The inside scoop on Lady Gaga's Vegas residency.
The Dirt
Commercial star Natalie Bebko.
Letter to My Teenage Self

Ballerina-turned-Broadway-star Sara Esty.
Off the Record
Alvin Ailey American Dance Theater's Samantha Figgins on her journey with hearing loss.
Body Buzz
Dancing through PMS symptoms.
Mind
How to handle rejection.
Health
Everything you need to know about exercise addiction.
Ballet
Dancing more quietly in pointe shoes.
College Corner
What to do when postgrad life gets tough.
You Should Know
Ballet stunner Keaton Gillespie.