The DS office has been an even more gleeful place than usual this week.
Why, you ask?
Because yesterday we heard Tina Fey has plans to adapt Mean Girls into a Broadway musical.
A BROADWAY MUSICAL!!!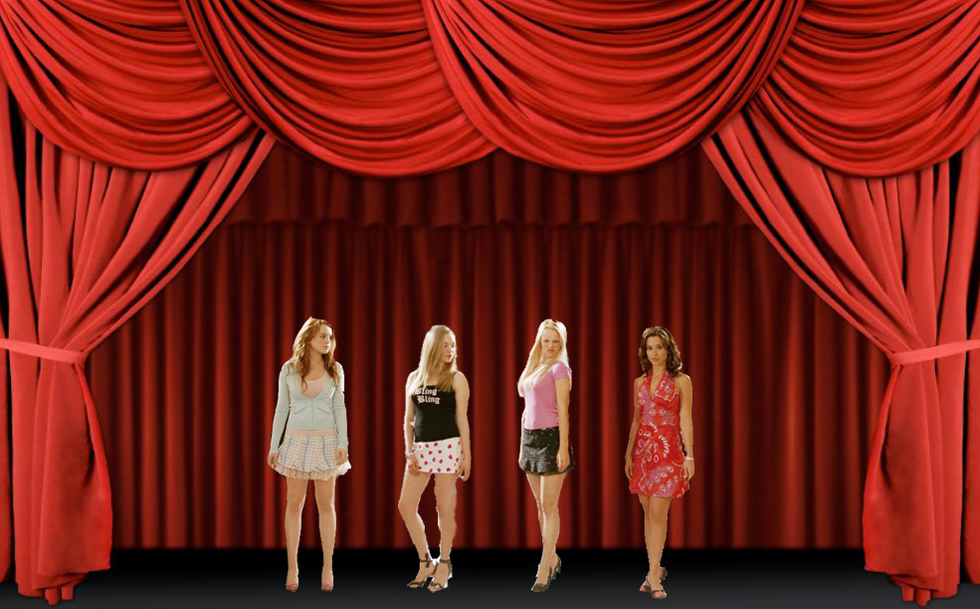 OK. Take a moment. Stop hyperventilating.
Why is this the most awesome news ever? Because here is an inarguable truth: Animated Disney films aside, few movies seem like they'd fit better on a Broadway stage than Mean Girls. Yes, the movie only features one actual song-and-dance routine—that would be the Plastics' not-so-innocent take on "Jingle Bell Rock"—but come on. Every single character in that movie is totally stage-ready. (So stage-ready, in fact, that Broadway.com chose a dream cast for the entire hypothetical show more than a year ago. Lea Michele as Regina George, aka herself? Yes please.)
Obviously, this is one show that would need some fabulous choreography. We're looking at you, Andy Blankenbuehler. Bring It On-ify this sucker!
I'm off to daydream about possible Mean Girls musical numbers. ("Regulation Hottie"? "It's Not Your Fault You're So Gap-Toothed"? I'll work on it.) In the meantime, remember:
On Wednesdays, we wear pink.