Meet Dancers Who Auditioned 3, 4, Even 7 Times—and Finally Got the Gig
Marko Germar auditioned for 'So You Think You Can Dance' three times before making the cut (courtesy Adam Rose/FOX)
Every dancer knows the audition process is full of rejection. But hearing "no" again and again, from the same casting team, and then coming back for more? That takes some serious motivation. These dancers were all cut multiple times from auditions for their dream jobs, took it in stride, and ended up getting the gig.
---
Marko Germar: "So You Think You Can Dance" All-Star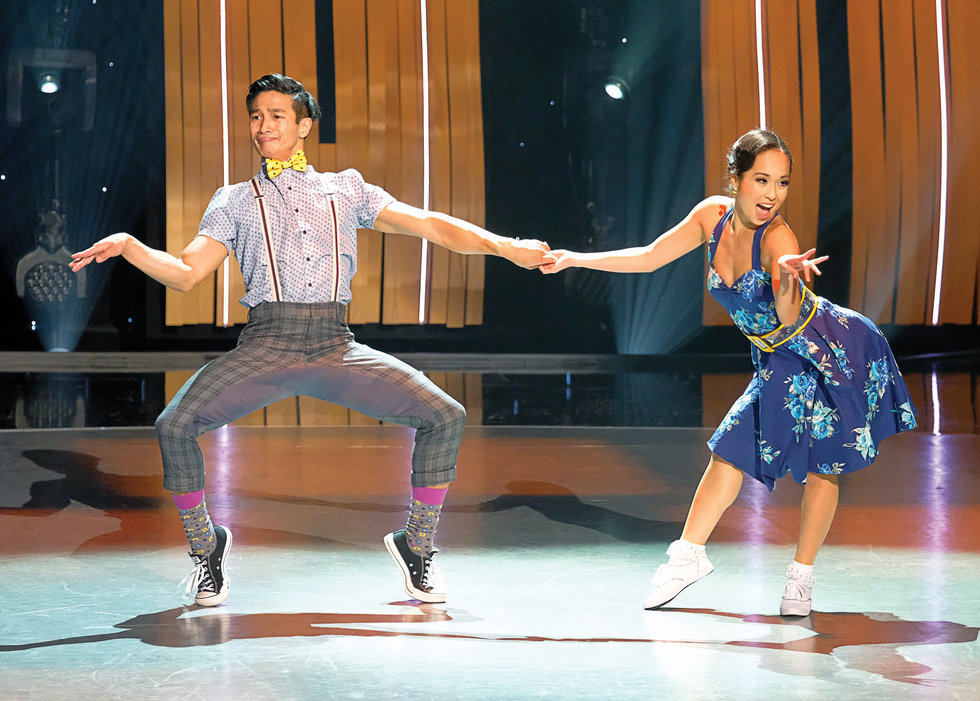 Marko Germar with Koine Iwasaki on "So You Think You Can Dance" (courtesy Adam Rose/Fox)
Number of times he auditioned for "SYTYCD": Three
Round After Round
"The first time I auditioned for 'SYTYCD,' in Season 5, I went to Vegas but got cut in the first round. During Season 7, I went to Vegas and got cut during the contemporary portion. I came back during Season 8 and went all the way through to the finale. Each time, I felt like I had to get past where I was cut before."
Getting an Edge
"In between the auditions, I took class at the Edge studio so much that people thought I was on scholarship there. I was constantly training and auditioning. It taught me how to be professional. That gave me the confidence, and physical and mental stamina, to keep trying."
Banishing Nerves
"By the third time I auditioned, I had a veteran mentality. There's no reason to psych yourself out, because you've already done it! The judges asked me to dance with multiple partners, which made me think they trusted me, and that helped me to know I could do it."
Advice for DS Readers
"A setback is a reason to try again. Just because one person says 'no' doesn't mean the next person will."
Chalvar Monteiro: Alvin Ailey American Dance Theater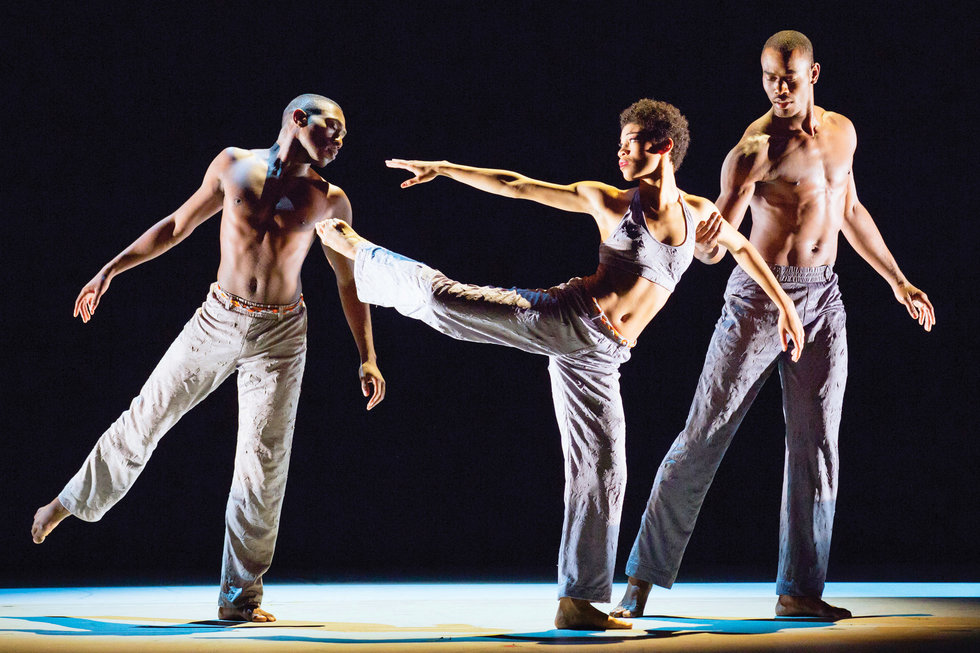 Alvin Ailey American Dance Theater's Chalvar Monteiro (left), in Kyle Abraham's "Untitled America" (photo by Paul Kolnik, courtesy Alvin Ailey American Dance Theater)
Number of times he auditioned: Seven
Commitment to the Dream
"I made a promise to myself that I would never stop trying for something I truly wanted. I learned everything I could at the company I was dancing for at the time, and then took that with me to Ailey."
Finding Patience
"I learned to stop trying to speed up the process of success. I took the time to understand what I truly wanted for myself as a person, and whether I was making career moves that really resonated with me."
What It Felt Like to Hear "Yes"
"It was a big relief, but also very daunting. I was the only dancer to be hired that year, and I felt like all eyes were on me."
A Transformational Journey
"The seven-year process to joining Ailey transformed me into my own biggest support system. I was able to focus on clarity, quality, and spirit. I truly feel I became the dancer I am today because of the beautiful people I worked with along the way."
Mary Kate Hartung: Wendy, "Finding Neverland" national tour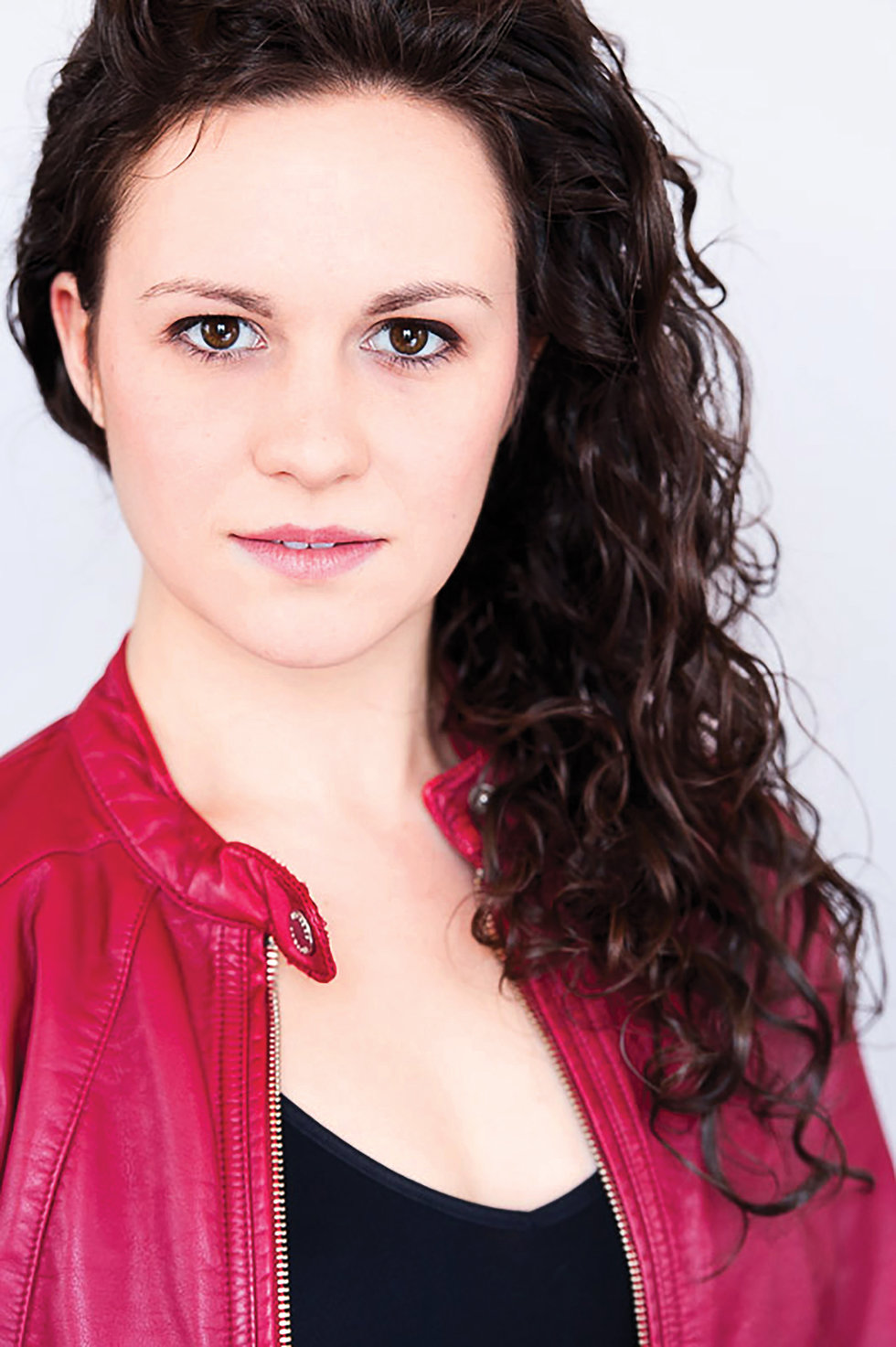 Mary Kate Hartung (courtesy Anita Dloniak & Associates)
Number of times she auditioned: Two ("But I auditioned for the same casting director at least 20 times within a year.")
Booking the Gig
"My first audition for Finding Neverland marked my transition from concert dance to musical theater. I broadened the classes I took, the kinds of auditions I went to, and was blessed with some amazing opportunities that allowed me to grow tremendously as an artist. I came into my second audition with much more confidence and a better skill set to back me up.
"What It Felt Like to Hear "Yes"
"I was scrubbing gunk off my kitchen floor when I got the call from my agent. I couldn't believe it! I felt like all my hard work had paid off in exactly the way I'd wanted it to, but I'd be conceited to dismiss the importance of luck and timing."
Emeri Liza Fetzer and Kayla Farrish: "Sleep No More"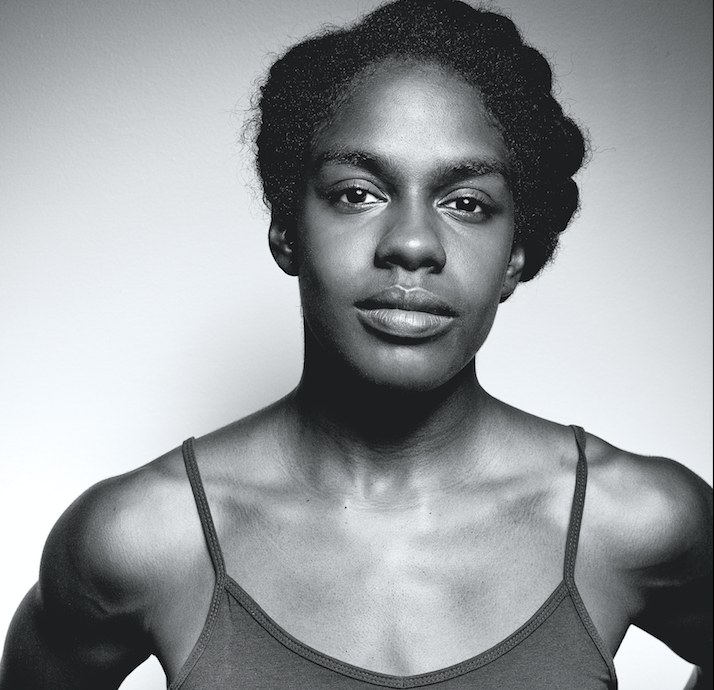 Kayla Farrish (photo by Stephanie Crousillat, courtesy Farrish)
Number of times they auditioned: Three and five, respectively
Loving the Process
Kayla: "When I did my first audition, I absolutely loved the entire process—the improvisation, phrasework, partnering, storytelling movement concepts, and musicality techniques. Every part of it was so exciting, and that's unusual for an audition. The movement and ideas allow you to bring yourself into a role, while still challenging your skills."
Necessary Self-Confidence
Emeri: "The first time I auditioned, I was kept through all the cuts, with an extraordinarily talented group of people. It didn't pan out. When I came to the next open call, I was cut in the first round. When I went back the third time, I had a strong feeling of 'I'm going to book this job.' I felt that I finally knew what the casting team needed to see from me. I danced for the show for two years."
Advice for DS Readers
Emeri: "The audition process changed my perspective on the business of dance. It's a game of persistence and resilience. Sometimes it won't be enough to just do the combination right."
A version of this story appeared in the February 2018 issue of Dance Spirit with the title "When Persistence Pays Off."
American Ballet Theatre principal dancers Sarah Lane and Daniil Simkin (courtesy ABT)
Last May, we told you about a special exhibition of the Mark Ryden artwork that sparked Alexei Ratmansky's sweet-treat of a ballet, Whipped Cream. Well, hold on to your tiaras, bunheads, because there's a brand-new exhibit featuring actual costumes from this megahit production. The Nutcracker's Land of Sweets has some serious competition!
Keep reading...
Show less
via @kyle_vanny on Instagram competing on World Of Dance
Kyle Van Newkirk is a tap dancer you probably remember from the premiere season of NBC's World of Dance. In case you missed it, he is also one of Showstopper's incredible convention teachers. What makes Kyle stand apart from some of today's other incredible tappers? He isn't afraid to change what tap means to his audience and even himself. This modern view of tap dancing is important because it shows us that tap dancers are just as versatile and dynamic as dancers of any other genre. We sat down with Kyle to get his advice on bringing tap dancing into the 21st century.
Keep reading...
Show less
What did I just hear you say? You think all dancers are weak and delicate? PLEASE SAUT DE CHAT OUT OF MY LIFE. (Giphy)
Sure, dancers definitely have some unique identifying characteristics. (We're all obsessed with Center Stage? FACT.) But we're also subjected to all kinds of annoying, inaccurate stereotyping. Here are 10 dancer stereotypes that we never want to hear again.
Keep reading...
Show less
University of Minnesota Dance Team (courtesy University of Minnesota)
They say there's no "I" in "team"—and nowhere is that truer than the world of college dance teams, where precision reigns, uniformity is key, and a single misstep from any given "I" can cost a group a championship trophy. So it's unsurprising that securing a spot on one of the best dance teams in the country is no easy feat.
Members of these highly athletic teams rehearse for hours every week—on top of academic classes and commitments—and perform at football and basketball games, annual concerts, and nationally televised competitions (hi, ESPN). And "no I" rule notwithstanding, each of these top teams is made up of highly trained, highly technical, highly hard-core individuals, who come together to create a ready-for-victory pack.
These six teams aren't one-off success stories—they're consistently strong, and earn the top spots at major competitions like UDA and NDA nearly every year. Up for the challenge? Here's what to know before you go to auditions.
Keep reading...
Show less
Lol, same. (Screenshot via YouTube)
Picture this: You've scored tickets to Ellen DeGeneres' hit show, "Ellen." The day has come, the show is as hysterical as ever, Ellen is debating the biggest hot-button issue since the blue/black or white/gold dress, "Laurel vs. Yanny" (side note: it's LAUREL, people), and tWitch is killing it over at the DJ booth, as always. Ellen decides it's the perfect time to single out an audience member and, lo and behold, that person is "SYTYCD" champ ( and December 2017 cover star!) Lex Ishimoto.
Keep reading...
Show less
May. 16, 2018 02:26PM EST
Ema Peter
The Glorya Kaufman International Dance Center is the 54,000 square foot home of the USC Glorya Kaufman School of Dance, one of the largest facilities dedicated to dance on a private university campus. Designed for their innovative new curriculum, that supports a range of dance styles, the school's staff designated Harlequin to provide wall-to-wall flooring for the large 3,500 square foot Performance Studio as well as five dance studios in their new state-of-the-art building.
Keep reading...
Show less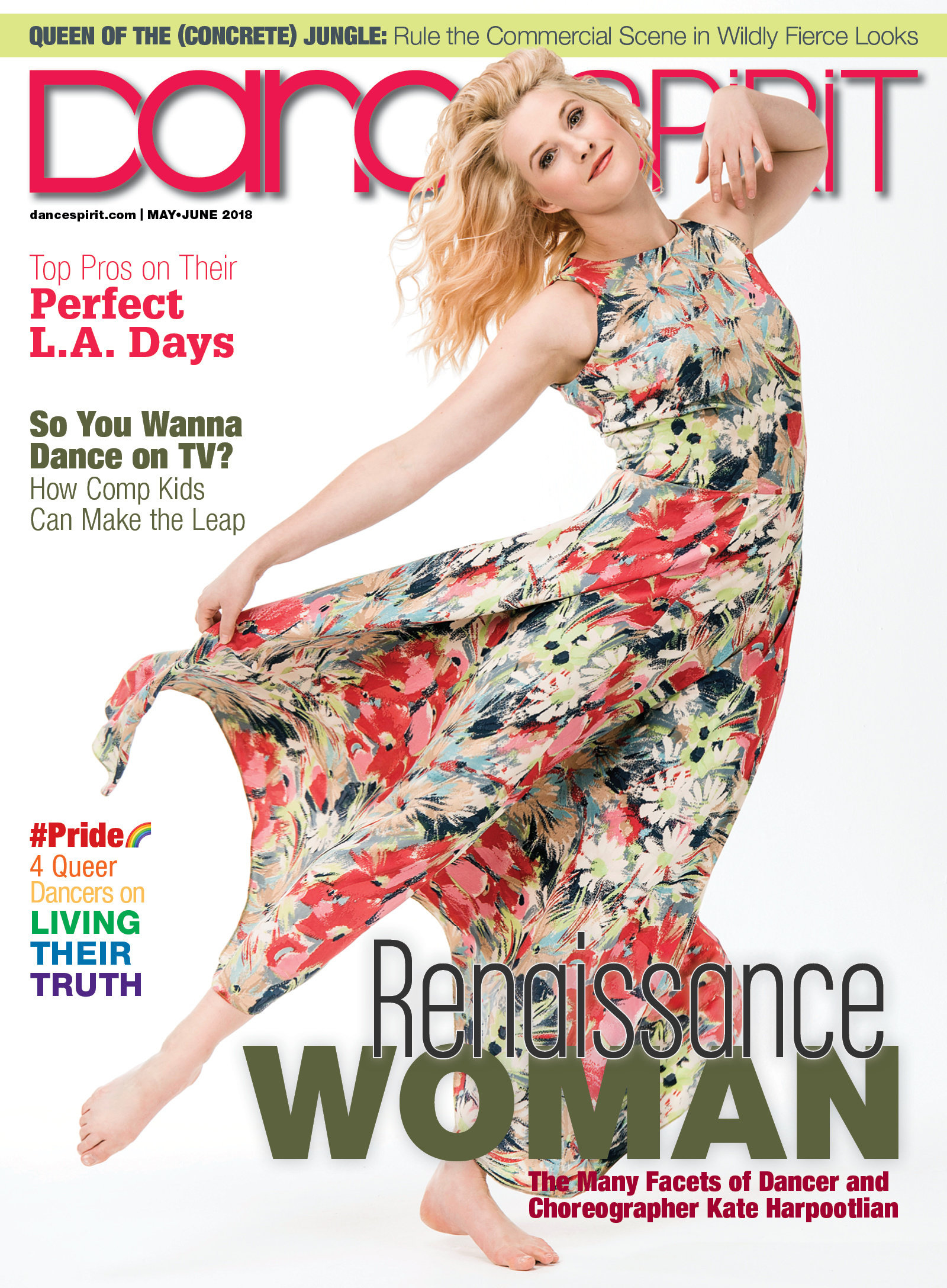 Get Dance Spirit in your inbox