OK, so you've actually already "met" him—several times. He's the Tony-winning choreographer responsible for Hugh Jackman and Beyoncé's epic musical number at the 81st Academy Awards (which earned him an Emmy, making him a Tony- and Emmy-winning choreographer). He's also the man behind last year's dance-tastic Oscars ceremony and NBC's The Sound of Music Live!...
It's Rob Ashford!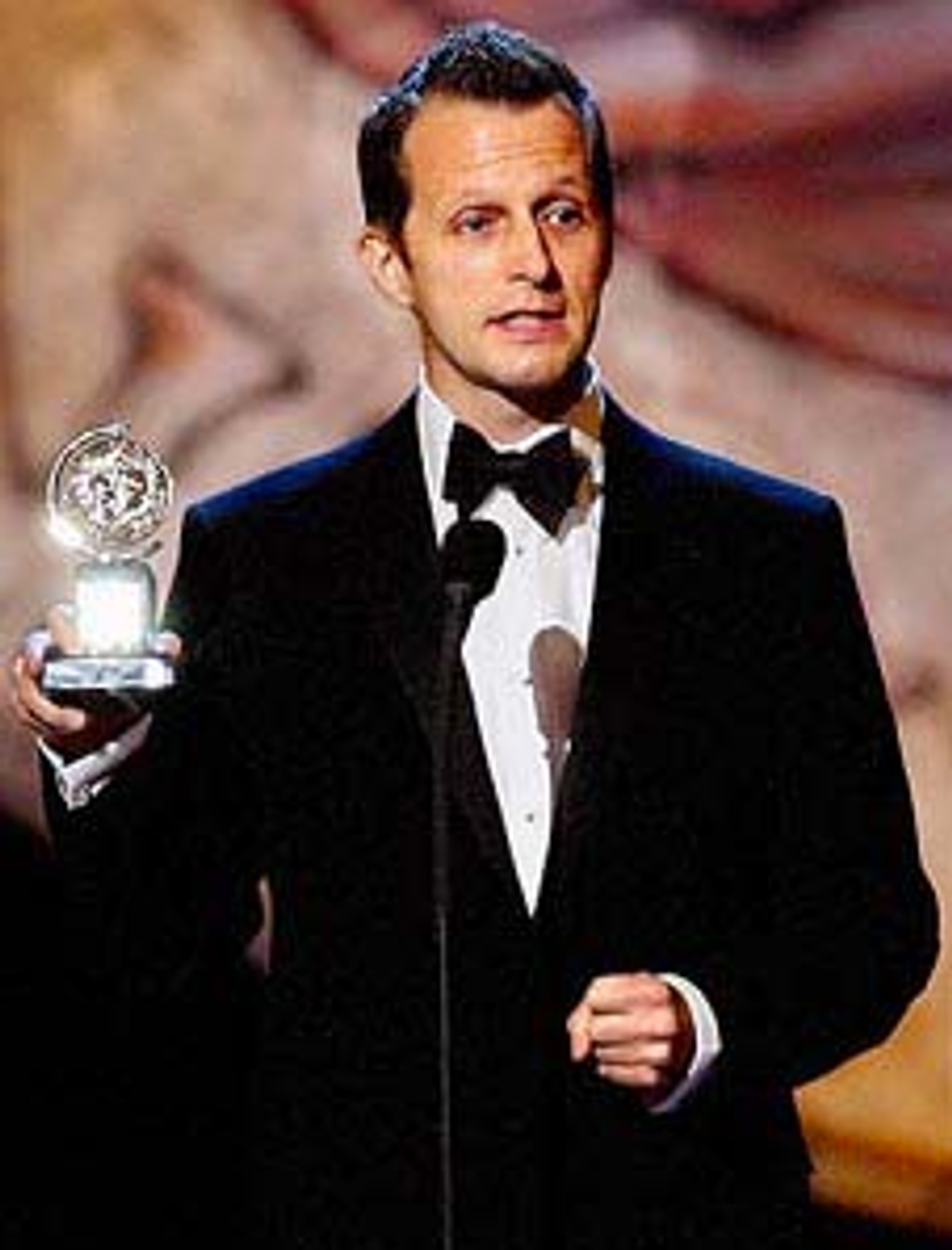 Rob Ashford accepts his Tony for best choreography in Thoroughly Modern Millie in 2002 (photo via Pittsburgh Post-Gazette)
This guy's known for getting non-dancers to shake it. (Exhibit A: He had Daniel Radcliffe pirouetting in How to Succeed in Business Without Really Trying.) So just imagine what he can do with a fellow dance aficionado like Ellen!
Unfortunately, when it comes to spilling the deets on this evening's performances, Ashford's keeping his lips sealed. Sigh. Suppose we'll just have to tune in tonight to find out!
In the meantime, here's a clip of Ashford's Emmy-winning choreography from the 2009 Oscars to tide us over: