Apr. 06, 2017 01:20PM EST
Margaret Fuhrer, Editor in Chief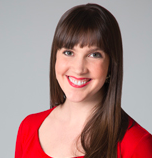 Photo by Erin Baiano
When I was 3, I told my mom that I wanted to be a ballerina. She thought I just wanted a tutu, so she made me one—but she quickly discovered I was serious! Two years later I started taking ballet classes, and I've been dancing ever since. During high school I attended summer programs at the Chautauqua Institution and Boston Ballet, and performed with a youth ballet company. Bad knees kept me from auditioning for professional groups, so I ended up at Princeton University, where I discovered choreography (and hip hop!) in a fantastic student-run dance troupe, diSiac Dance Company. College was also where I fell in love with writing. After graduation I pursued a master's degree in journalism as part of New York University's Cultural Reporting and Criticism program (where I met my idol, New Yorker dance writer Joan Acocella). Now I'm lucky enough to be combining all of my passions at Dance Spirit.

Courtney Bowers, Managing Editor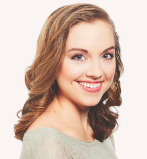 Photo by Nathan Sayers
For my first tap performance, at age 5, I wore the world's itchiest blue tutu—but I couldn't have cared less, because from that moment on I was absolutely in love with being onstage. A few years later, I got into musical theater dance and began attending summer programs at Broadway Dance Center. While studying at Georgia State University, I performed in regional productions—Chicago, Thoroughly Modern Millie, 42nd Street—and also discovered my love of magazine journalism. After working for a few years at a publishing company in Atlanta, I decided it was finally time to make the move to NYC. Now, I'm beyond grateful to be merging my passions here at Dance Spirit.

Olivia Manno, Assistant Editor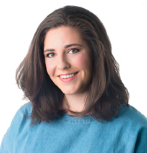 Photo by Lucas Chilczuk
I was 4 years old when my mom thought it would be a good idea to put me on a pony rather than in a dance class. 18 years later, I have no regrets—I had an incredible competitive horseback riding career—but the itch to dance never really disappeared. So, instead of attempting an art form that takes a lifetime to master (not to mention some serious natural ability), I decided to admire dance as a spectator and a student. Attending New York University as a fine arts major was especially eye-opening. There was so, so much amazing dance within NYC. I started going to New York City Ballet and to shows at the Joyce Theater as much as possible, and was lucky enough to witness works of every dance genre by some insanely talented student-choreographers at NYU. Now I'm reading and writing about dance all day, and I couldn't be more excited!



Helen Rolfe, Assistant Editor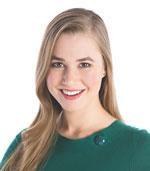 Photo by Erin Baiano
Because she knew I'd end up tall (I'm just over 5'10"), my mom thought I should learn to stand up straight and wear my height with pride. So she put me in a combination ballet/tap class when I was 4—and I hated it right off the bat. Everything changed a few years later, when I realized working hard meant improved technique and—even better—time in the spotlight! I tackled every style I could get my hands on in my hometown of Norfolk, VA, and on weekend trips to D.C. and NYC. During high school, I trained in musical theater at the Governor's School for the Arts and spent summers at the Rockettes Summer Intensive, Ballet Chicago and Interlochen Arts Camp before moving to NYC to model professionally. After four years studying Japanese, dance and philosophy at Connecticut College, I'm thrilled to be living my dance-writing dreams in the greatest city in the world. (Yes, that was a Hamilton reference!)
Katherine Beard, Assistant Editor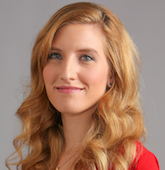 Photo by Jayme Thornton
I started studying ballet at three years old, and have been smitten with it ever since. When I was seven, my mom asked me why I liked dancing so much, and I told her that when I danced nothing else mattered and everything just made sense. (Although I 'm not gonna lie—the gorgeous tutus were a major draw, too.) Though I've tried to quit ballet a few times since, the little girl within just won't relent. After working at Marie Claire, U.S. News & World Report, and The New York Times, as well as a stint in Africa, I now get to combine my passion for journalism and my love of dance, working at the company that nurtured my dreams of tutus and pointe shoes to begin with.