Sep. 01, 2013 02:30PM EST
Miracle Massage Tools + Snack Time!
MIRACLE MASSAGE TOOLS
After a long day in the studio, your body is probably begging for a little TLC. While a fancy spa massage isn't always an option, these (much cheaper!) DIY massage tools can help soothe sore muscles and work out your peskiest kinks so you'll wake up tomorrow ready to do it all again.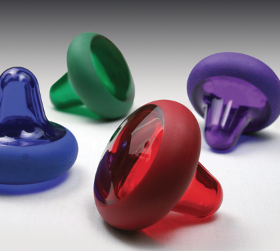 The Knobble II (courtesy Pressure Positive)
The Knobble II
This hand-held massage tool helps you apply the intense pressure you need to break up your toughest knots—without making your hands tired and cramped. For more, check out pressurepositive.com.
The Davinci Tool (courtesy Body Back)
The DaVinci Tool
The perfect neck massager (you can just lie on it!), the DaVinci Tool is available in firm and soft strengths and has three different edges to help you relieve aches and pains from head to toe. Get yours at bodyback.com.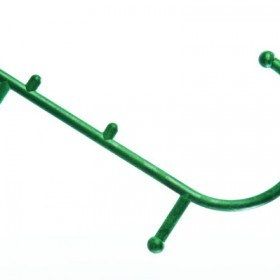 The Thera Cane (Courtesy Thera Cane)
The Thera Cane
The length and shape of the Thera Cane help you massage even your most difficult-to-reach spots—like that knot right between your shoulder blades! Find it at theracane.com.
DID YOU KNOW? Highlighting your brow bone can make your eyes seem bigger and brighter. If you wake up feeling like you were up all night doing homework (oh, wait, you were), then reach for a matte, light pink shadow. Apply the pink along your brown bone (right under your eyebrow) and softly blend it into your skin with your finger. It's like a mini eyelift!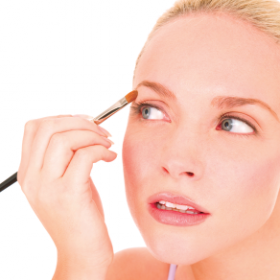 (iStock)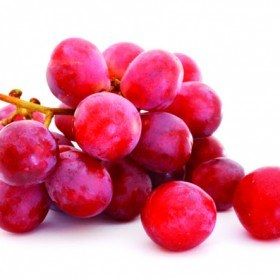 (iStock)
SNACK TIME!
Looking for a healthy after-school snack? Reach for grapes! New research from the University of Michigan found that this tasty fruit can reduce inflammation (see ya, swelling!).
Freeze 'em!
Add a tasty twist to your grapes by popping them in the freezer. It'll make them extra-refreshing after a killer jazz class.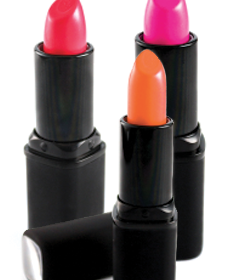 (iStock)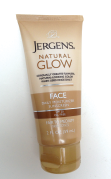 (by Josephine Daño)
Want to hold on to your last-days-of-summer look? Meet two of our favorite products: Jergens Natural Glow Daily Moisturizer and bright-colored lipsticks, like hot pink, coral or red. They'll keep you looking like a beach babe (without the harmful effects of tanning beds!) well into the school year.
Health & Body
Jun. 15, 2019 10:12AM EST
(From left) Darriel Johnakin, Diego Pasillas, and Emma Sutherland (all photos by Erin Baiano)
Congratulations to Dance Spirit's 2019 Cover Model Search finalists: Darriel Johnakin, Diego Pasillas, and Emma Sutherland! One of them will win a spot on Dance Spirit's Fall 2019 cover. Learn more about the dancers on their profile pages, and then vote for your favorite below. You can vote once a day now through July 15.
We also want you to get social! We'll be factoring social media likes and shares into our final tallies. Be sure to show your favorite finalist some love on Facebook, Instagram, and Twitter, sharing their profile pages and using the hashtag #DanceSpiritCMS.
Cover Model Search
Jun. 17, 2019 04:05PM EST
Jun. 13, 2019 02:20PM EST
Photo by Erin Baiano
Imagine attending American Ballet Theatre's prestigious NYC summer intensive, training among classical ballet legends. Imagine taking the stage at New York City Dance Alliance Nationals, competing against some of the country's best contemporary dancers. Now, imagine doing both—at the same time.
Welcome to Madison Brown's world. This summer, she's in her third year as a National Training Scholar with ABT, while also competing for NYCDA's Teen Outstanding Dancer title. (She's already won Outstanding Dancer in the Mini and Junior categories.) The logistics are complicated—ABT's five-week intensive overlaps with the weeklong NYCDA Nationals, which translates to a lot of cabs back and forth across Manhattan—but Maddie is committed to making the most of each opportunity. "I love contemporary and ballet equally," she says. "While I'm able to do both, I want to do as much as I can."
Maddie has an expressive face, endless extensions, and a quiet command of the stage. She dances with remarkable maturity—a trait noted by none other than Jennifer Lopez, one of the judges on NBC's "World of Dance," on which Maddie competed in Season 2. Although Maddie didn't take home the show's top prize, she was proud to be the youngest remaining soloist when she was eliminated, and saw the whole experience as an opportunity to grow. After all, she's just getting started. Oh, that's right—did we mention Maddie's only 14?
Cover Story