Jan. 01, 2014 11:55PM EST
Most Likely to be "Liked"
Imagine posting on Instagram, Twitter or Facebook and getting thousands of "likes" and dozens of comments—in minutes. For Sophia Lucia, Hayden Hopkins, Mia Diaz and Ashi Ross, that's what using social media is like every day. These four dancers have become internet sensations, thanks to their exceptional technique, winning personalities and eagerness to interact with their fans online. But is being "internet famous" really all it's cracked up to be? Dance Spirit spoke to Sophia, Hayden, Mia and Ashi to get the scoop.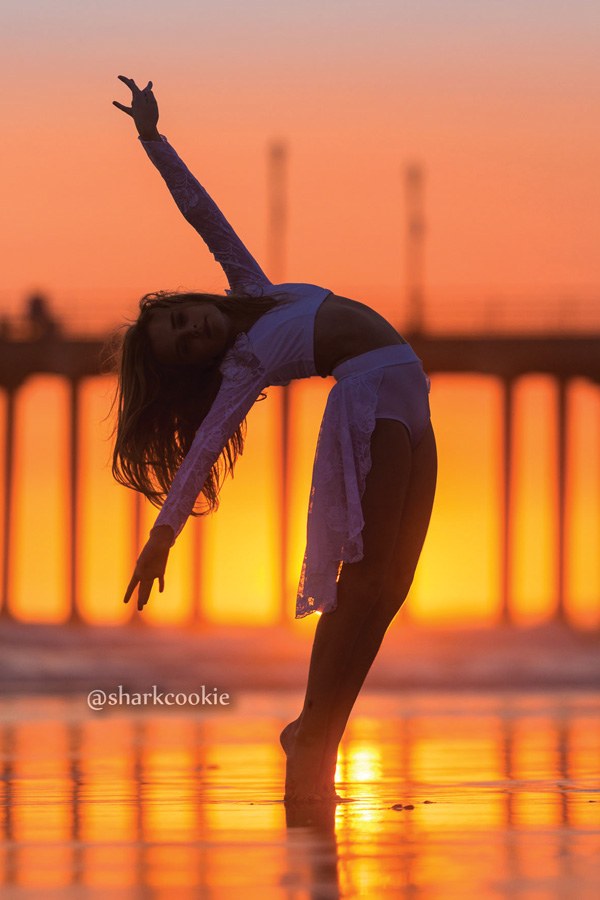 Mia (David Hofmann)
The Perks
The biggest benefit to online fame is definitely visibility. Having a devoted fan base and lots of easily accessible photos and videos online can lead to an array of opportunities, including professional jobs.
"People can Google my name and learn all about me," says 12-year-old Mia, a Miami native who trains at Stars Dance Studio. At press time, Mia had more than 312,200 followers on Instagram, 29,900 followers on Twitter and 6,400 Facebook fans. "I've gotten job opportunities when people found me online and emailed to see if I was available—film and TV auditions, assisting jobs with choreographers, appearances at charity events."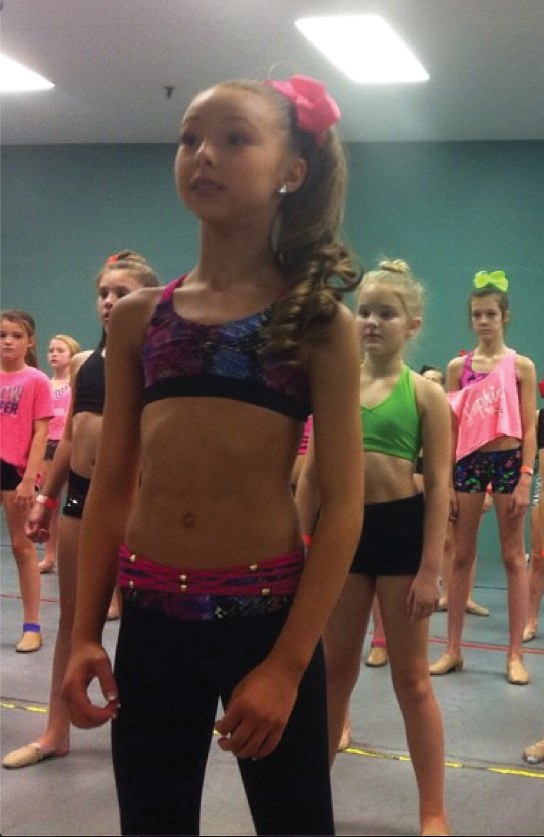 Sophia
Similarly, 11-year-old Sophia got the opportunity to perform on "So You Think You Can Dance Ukraine" after being spotted on YouTube. An alum of "Dance Moms" who trains primarily at San Diego Dance Centre, Sophia also uses her social media following—more than 433,800 Instagram followers, 54,800 Twitter followers and 58,900 Facebook fans—as a platform to promote her touring appearances and her California Kisses clothing line.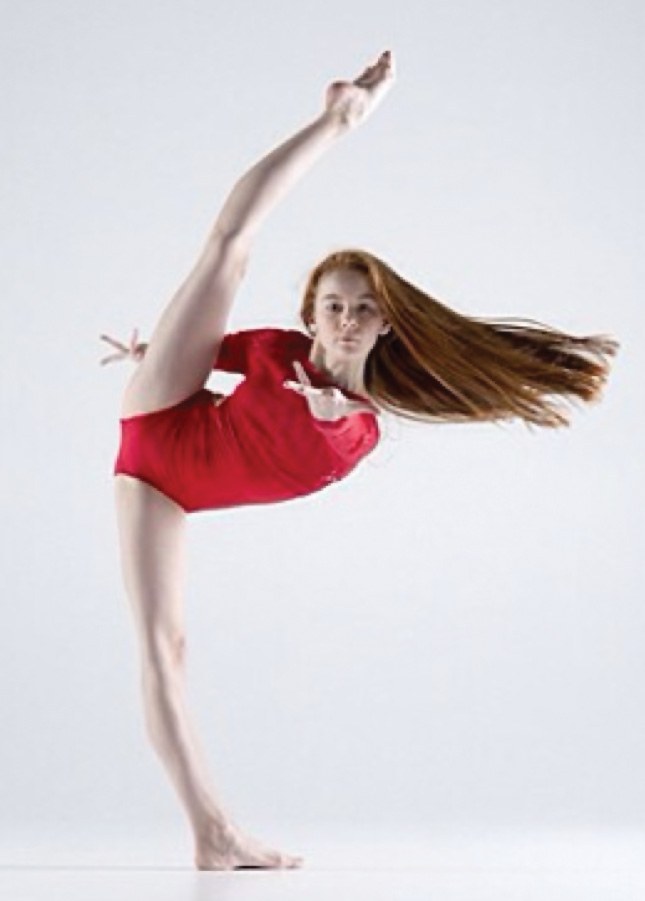 Ashi (Primal Studios)
For 14-year-old Ashi, an Australian who has appeared in professional productions of Mary Poppins and Chitty Chitty Bang Bang at Sydney's Capitol Theatre, on the TV show "Dance Academy" and as a backup dancer on "Australia's Got Talent," social media fame has led to photo shoot opportunities, a Details Dancewear Australia sponsorship and an offer to attend International Ballet of Houston on scholarship next summer. Ashi currently has more than 148,600 followers on Instagram, 2,300 followers on Twitter and 6,100 Facebook fans.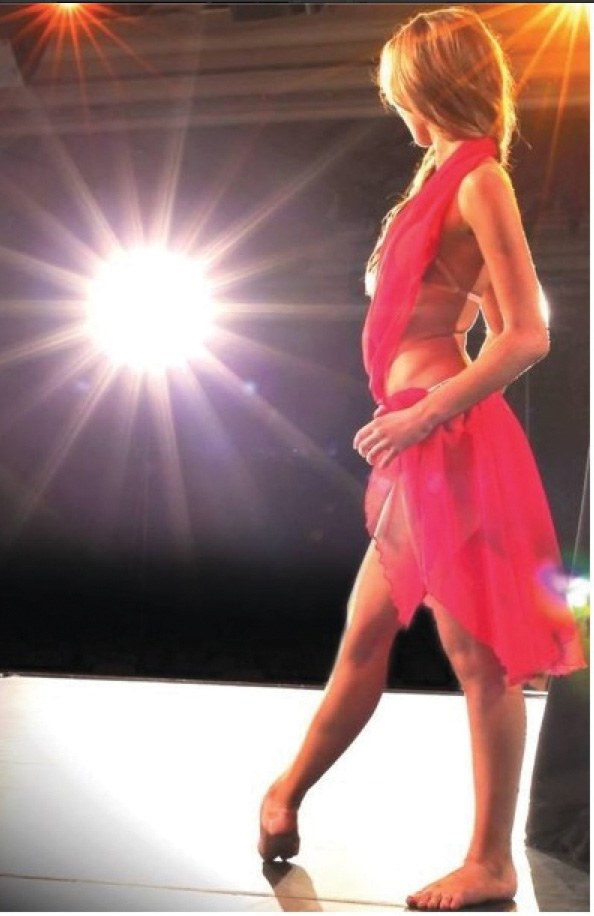 Hayden
Social media is also a great place to network with fellow dancers. Sixteen-year-old Hayden learned the power of her network firsthand when she won Dance Spirit's annual Cover Model Search in 2013 after using social media to get the word out about the competition. But beyond her CMS win and the other perks from her online fame—including dancewear sponsorships and teaching and travel opportunities—Hayden genuinely enjoys using social media as a social outlet. "I love that social media has allowed me to meet so many other dancers," says Hayden, who has more than 99,600 Instagram followers, 8,600 Twitter followers and 11,900 Facebook fans. "People will come up to me at conventions and introduce themselves, which is really cool."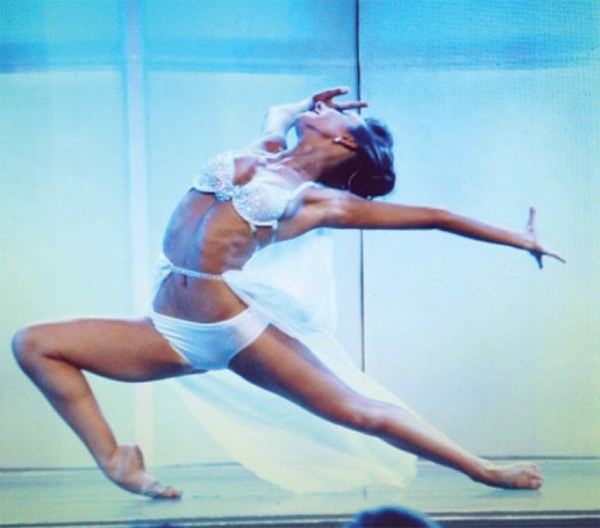 Hayden
The Drawbacks
If the upside to putting yourself out there online is increased visibility, the downside is…increased visibility. Sharing pictures, videos and thoughts with thousands of people inevitably leads to a few negative responses. "People can be cruel," Hayden acknowledges. "They'll write things they'd never say to my face—comments about my body, about my costumes and about me." How does she deal? "I try not to let it mean anything. Those people don't actually know me."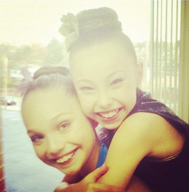 Sophia and Maddie Ziegler of "Dance Moms"
"Kids can hide behind a computer screen and bully others, and it makes me sad," Sophia says. "When people do that on my photos, it hurts, and it makes my family hurt, too. I tell myself, Haters are gonna hate, and you have to deal with it—but I also want to prevent more bullying from happening." To do her part, Sophia has started using her social media accounts to speak out against cyber-bullying.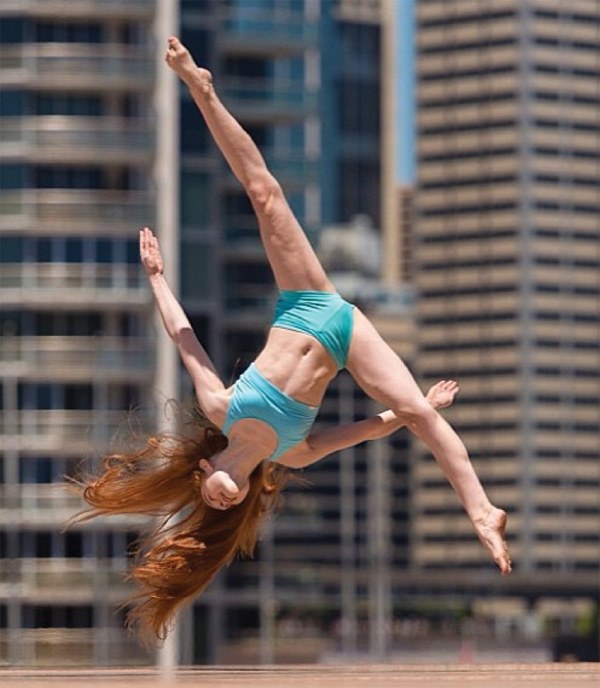 Ashi
"When you're in the public eye, you have to have a thick skin," Mia says. "If there are rude comments on my pages, I delete them. I'd rather focus on the positive than on the negative." Ashi agrees: "Sometimes people are mean and critical, but if I see a bad comment, I just delete it. If someone continuously writes rude things, I block him or her. What keeps me inspired and motivated is that I have so many followers who are supportive."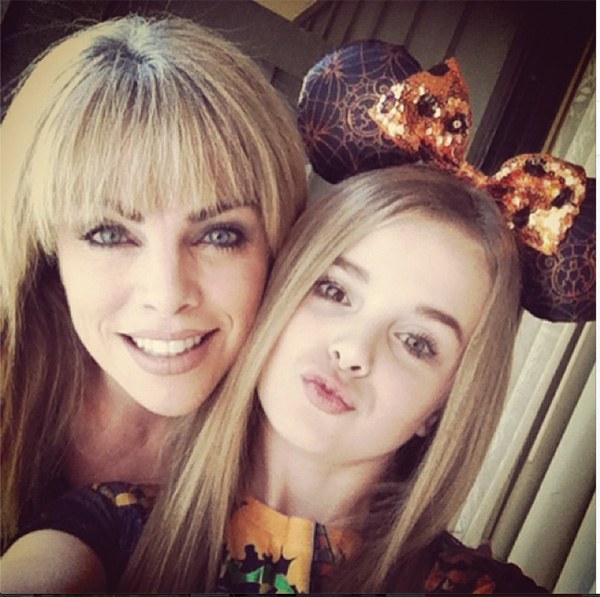 Mia and her mom
The Bottom Line
It may be fun to be an internet celebrity, but it also takes work. Hayden, Sophia, Ashi and Mia all share new photos, videos and written posts at least once a day, every day. They do their social media postings themselves, or with a little help from their moms—especially Sophia and Mia, who, because they're under 13, are required by the social networks to have parent-supervised accounts.
They have to consider what fans want to see and be thoughtful about how much of their private lives they share. "Some pictures don't make the cut to go online," Mia says. "You have to be careful about what you post because you don't know who's out there looking at it." Sophia is vigilant about not sharing pictures with bad technique—"If my foot isn't pointed, someone will comment on it," she says—while Hayden tries not to post pictures where she looks too thin, also to avoid negative feedback.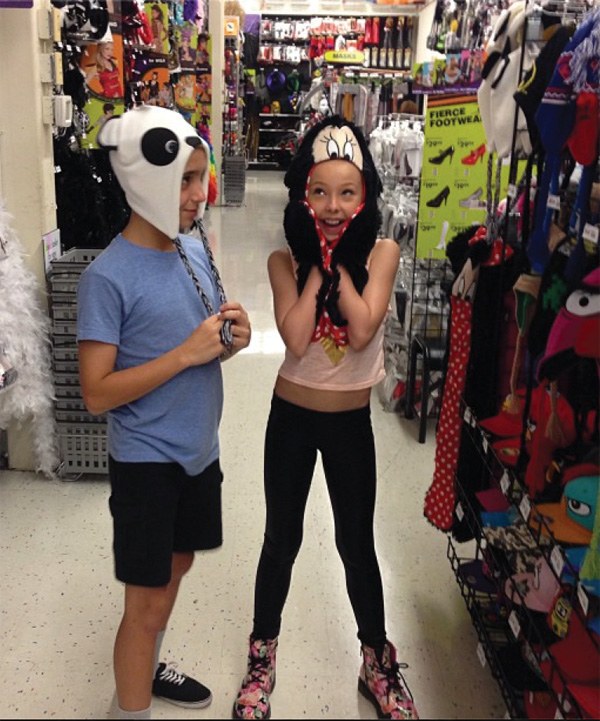 Sophia and her duo partner, Gino
What gets the most "likes"? Dance pictures and videos are at the top of the list, but fans also want to see life outside the studio. "I share a lot of things going on in my life," Sophia says. "Pictures of my family, my dogs, me hanging out with my friends—I'm a normal girl, and people like to see that."
Interacting with fans is a big part of the job. Mia, Sophia, Hayden and Ashi take the time to reply to comments and share fan-made videos and images with the rest of their followers. They run contests, too. "I've done contests on Instagram to give away California Kisses outfits and autographed pictures," Sophia says. "For my birthday, we asked fans to make an edit of me, and I picked my favorite to win a prize." And, of course, there are the face-to-face interactions, from meeting followers casually at dance conventions (or while out shopping, which has happened to Ashi) to running workshops, appearing at events and video-chatting with fans.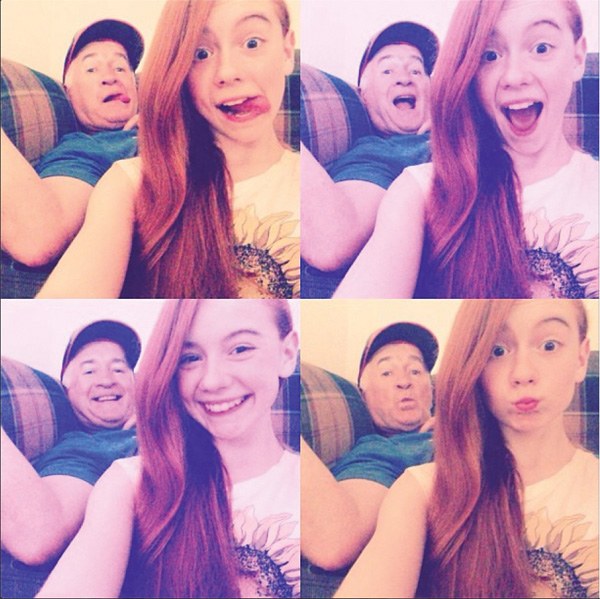 Ashi and her dad
In the end, Sophia, Hayden, Mia and Ashi aren't on social media to be famous—they're on it because they enjoy it. "I love seeing other dancers' pictures and sharing my own," Hayden says.
Sophia agrees: "It's fun to interact with my fans and my friends online, and it's great to have a way both to give back—like trying to stop cyber-bullying—and to inspire other dancers to go for what they want in life," she says. Mia also sees social media as a way to reach out: "I want to be known as a positive role model," she says.
"I never thought I'd get as many followers as I have now," Ashi says. "I'm really grateful for everyone who follows me."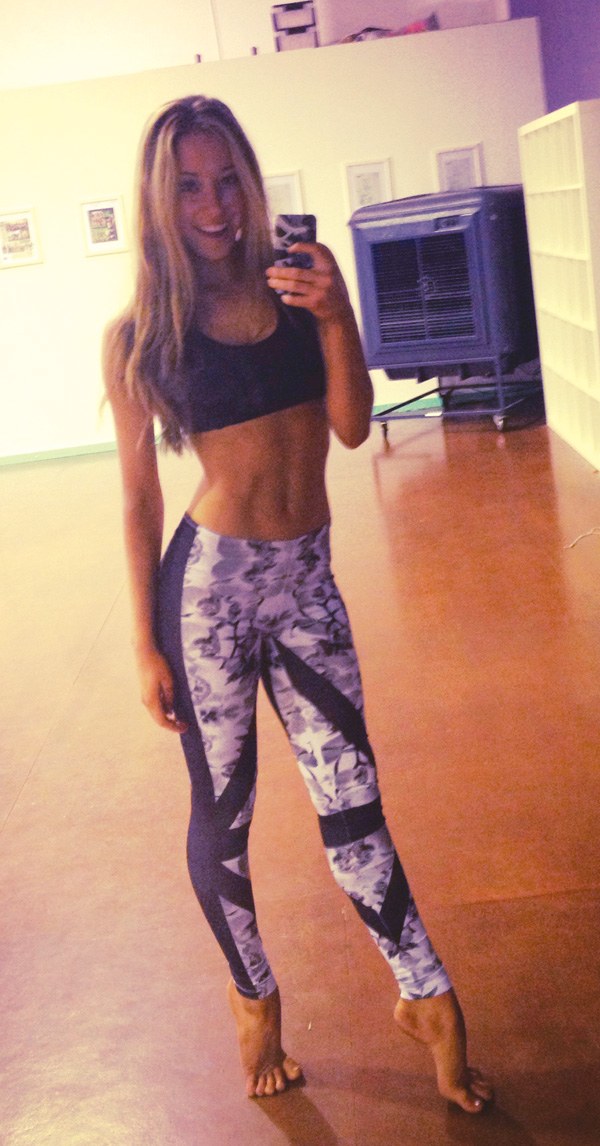 Hayden
FROM SELFIE TO SUPERSTAR
No one starts out with 100,000 social media followers—and very few people make it that far. So how did these four dancers become online sensations? While dedicated posting and quality content are important, it also takes a little luck to stand out from the crowd.
"I started my Instagram when I was 14," Hayden says. "At the time, I already had dance videos on YouTube and had maxed out my friends on Facebook, so Instagram was another way for people to follow me." She did a lot of in-person networking at conventions that year, meeting as many other dancers as she could. "I won a couple Nationals and started putting dance pictures online. I gained followers pretty quickly!"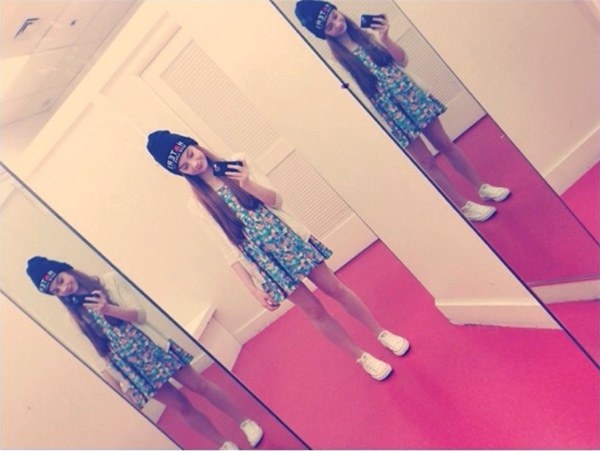 Ashi
Ashi's turning point came when she reached 10,000 followers. That was when Instagram started featuring her on its "Popular" page, putting her in front of even more avid dance fans. Her numbers went through the roof, bringing her to almost 140,000 followers for her year-old account.
TV helped launch Sophia into the internet stratosphere. "I was so happy to hit 10,000 followers in October 2012," she says. "Then I did 'Dance Moms,' and my numbers just blew up." More media appearances—including a performance on "Dancing with the Stars" in May 2013 following her Guinness World Record–breaking 55 pirouettes in March 2013—helped her online popularity continue to grow.
When Mia launched her Instagram account, she was already very popular on YouTube. After she won first overall Junior lyrical solo at Hall of Fame's Boca Raton regionals in 2011, the competition posted a video of her winning routine, "Ave Maria," on its site. The same video was shared on YouTube, where it became wildly successful and led to more videos and more fans. Joining Instagram was a natural next step, and it only took Mia a year to get to 100,000 followers.

JOIN THE MOVEMENT
Build your own online community by posting with some of social media's most popular "theme day" hashtags:
#MusicMonday
Share songs you love with your followers.
#TiltTuesday
Post a photo of yourself rocking your best side tilt! (Just be sure to wear a tasteful outfit with this wide-legged pose.)
#TutuTuesday
Ballerinas unite to share gorgeous tutu pictures on this theme day—so add yours.
#WayBackWednesday, #ThrowbackThursday and #FlashbackFriday
For these days, pull out pictures from an old recital or the first time you wore pointe shoes.
#FridayReads
For bookworms, here's when you can tell your friends and fans about the best dance book (or Dance Spirit article!) you read recently.
Harry Haden-Paton as Henry Higgins, Lauren Ambrose as Eliza Doolittle, and Allan Corduner as Colonel Pickering (Joan Marcus)
In case you haven't heard, the classic musical My Fair Lady is back on Broadway in a 10-time Tony-nominated production—including a nod for Christopher Gattelli's critically-lauded choreography. (Fun fact: Also among the nominations is Gattelli's own choreography for SpongeBob SquarePants—he's so good that he's competing against himself! But I digress.)
Keep reading...
Show less
May. 16, 2018 02:26PM EST
Ema Peter
The Glorya Kaufman International Dance Center is the 54,000 square foot home of the USC Glorya Kaufman School of Dance, one of the largest facilities dedicated to dance on a private university campus. Designed for their innovative new curriculum, that supports a range of dance styles, the school's staff designated Harlequin to provide wall-to-wall flooring for the large 3,500 square foot Performance Studio as well as five dance studios in their new state-of-the-art building.
Keep reading...
Show less
How To
Mar. 28, 2017 12:35PM EST
Photo by Erin Baiano
Consistent turns are a must for aspiring professional dancers, but pretty much everyone struggles with pirouettes at some point. Luckily, since we're all beholden to the same rules of physics, there are concrete steps every dancer can take to reach his or her top turning potential. "Three is the new two when it comes to pirouettes, but the secret to turning is technique, not magic," says Bojan Spassoff, president and director of The Rock School for Dance Education in Philadelphia.
Falling out of your doubles? Aspiring to go revolution for revolution with your class's star turner? No matter where you lie on the turning spectrum, our 360-degree guide to pirouettes will help you improve.
Keep reading...
Show less
Popular
Jun. 15, 2012 05:44PM EST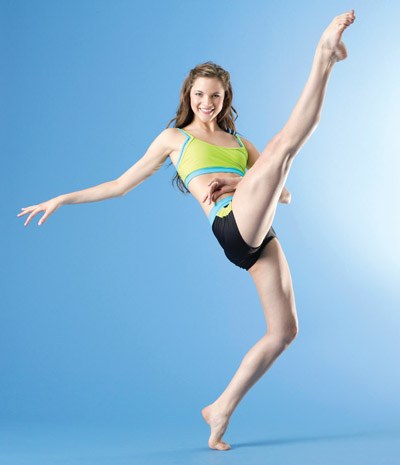 When watching Megan Skalla dance, several things are immediately obvious. She has legs for days and the archy feet to match. Her core is rock-solid, and her sweet smile is contagious. But the longer you spend with her, the more something else becomes clear: Megan's got sass. Whether it's a sharp shoulder roll during a hip-hop class or an intense stare during a sky-high développé, there's a certain something extra that makes this 16-year-old pop. And her steadfast devotion to dance means she's only getting better.
Megan started dancing when she was 3 at a small ballet studio near her hometown of Draper, UT, and was hooked immediately. At 7, she switched to a new studio, Pulse 31, and started to compete, but she still wasn't dancing as much as she wanted. Finally, she came to The Dance Club in Orem, where she currently trains. She takes ballet, jazz, tap, hip hop, contemporary and lyrical, and sometimes supplements her training with private ballet classes at nearby Barlow Arts Conservatory. "I've always loved ballet," says Megan, who has attended summer intensives at Pacific Northwest Ballet School on scholarship for the past two years. "It's the foundation for everything, and it makes me a stronger dancer in other genres."
Though she dances from morning until night, Megan admits to boogying through her kitchen when she gets home, and would still do more if she could. "There's a dance company that's a big deal at my high school, but there just aren't enough hours in the day to do both," she says. Devoting her time to The Dance Club, she says, is more conducive to her goal of dancing professionally. The studio is full of mega-talented dancers, and Megan shines among them. Her secret? "In class, some dancers will avoid going across the floor with someone they think is better than they are," she says. "But I like to go across the floor with the best dancer in class. That way, I can push myself to come up to her level."
Megan's strategy is working. She won the Teen High Score Solo award at New York City Dance Alliance regionals and was a Top 10 Outstanding Dancer finalist at NYCDA Nationals. She has performed as Clara in the Radio City Christmas Spectacular and was one of four Capezio NYCDA Model Search winners. As for the future, Megan knows one thing for sure: She's going to keep dancing. "I want to go to college for dance, maybe to Brigham Young University, Marymount Manhattan or Juilliard," she says. "But I still have a while to decide." Until then, she'll stick to her busy schedule. "It's a lot of late nights and early mornings," she says. "But it's worth it. I wouldn't give it up for anything."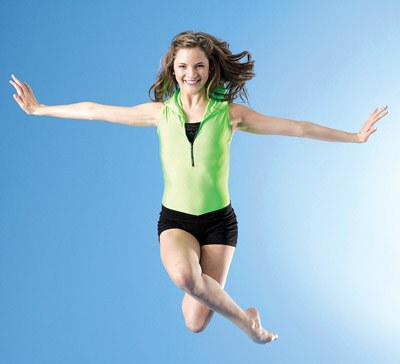 FAST FACTS:
Birthday: March 6, 1996
Favorite food: Pasta
Most-played on her iPod: "I Won't Give Up" by Jason Mraz
Dream dance role: "It would be really fun to be a Rockette. I want to do the Rockette summer intensive this year."
Three words that describe her dancing: "Soft, passionate, aggressive"
Dream dance company: Complexions Contemporary Ballet
Favorite dance movie: Step Up
Who would play her in a movie: Nina Dobrev from "The Vampire Diaries"
First thing she does in the morning: "Hit the snooze button so I can sleep for 10 more minutes."
Favorite dancers of all time: Travis Wall and Joey Dowling
Hidden talent: "I like to sing, but I'm only OK. I'd like to take voice lessons."
Performer she'd die to work with: Celine Dion
Must-see TV shows: "Pretty Little Liars" and "The Lying Game"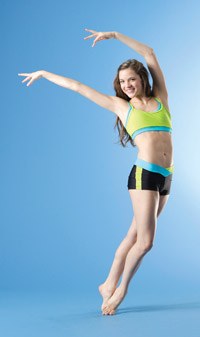 WHAT PEOPLE ARE SAYING ABOUT MEGAN:
Allison Thornton, Megan's teacher at The Dance Club: "Megan has the body that every dancer dreams of: long legs, beautiful feet, great extension. But the best thing about Megan is that she knows how to use it all. She works really hard, and as good as she is in rehearsal, she's even better onstage. Megan is very humble. She always has a smile on her face, she gets along with the other girls and she's easy to work with. She's a good person who has been blessed with great talent."
Joanna Numata, street jazz instructor at Broadway Dance Center: "The first thing I noticed about Megan were her beautiful lines. She also had a really good, positive energy during class. She took direction and corrections well, which is so important."
Love Megan? Go to dancespirit.com//cms to vote for her!
Click here to read all about Alyssa Ness!
Click here to read all about Hannah Bettes!
"World of Dance" judges (NBC)
Dancing kween Jennifer Lopez is preparing us for the second season of "World of Dance" by dropping an insane World of Dance promo that has her slaying the dance floor like we've never seen before. If America wasn't on the edge of their seats for the May 29th premiere they are now—wondering how the contestants of "World of Dance" could possibly outdo such a performance—but there's no doubt they will. This season's roster of dancers really takes the show's name to heart cause it's out of this world, with each dancer as ferociously talented as the rest! (We don't envy J. Lo's job of having to pick just one.) We've rounded up 7 young dancers you won't want to miss.
Keep reading...
Show less
DancerPalooza, America's Largest Dance Festival, is moving to sunny SAN DIEGO, California from July 24-29, 2018.
Check out all of the NEW Intensives DancerPalooza has to offer this year!
Keep reading...
Show less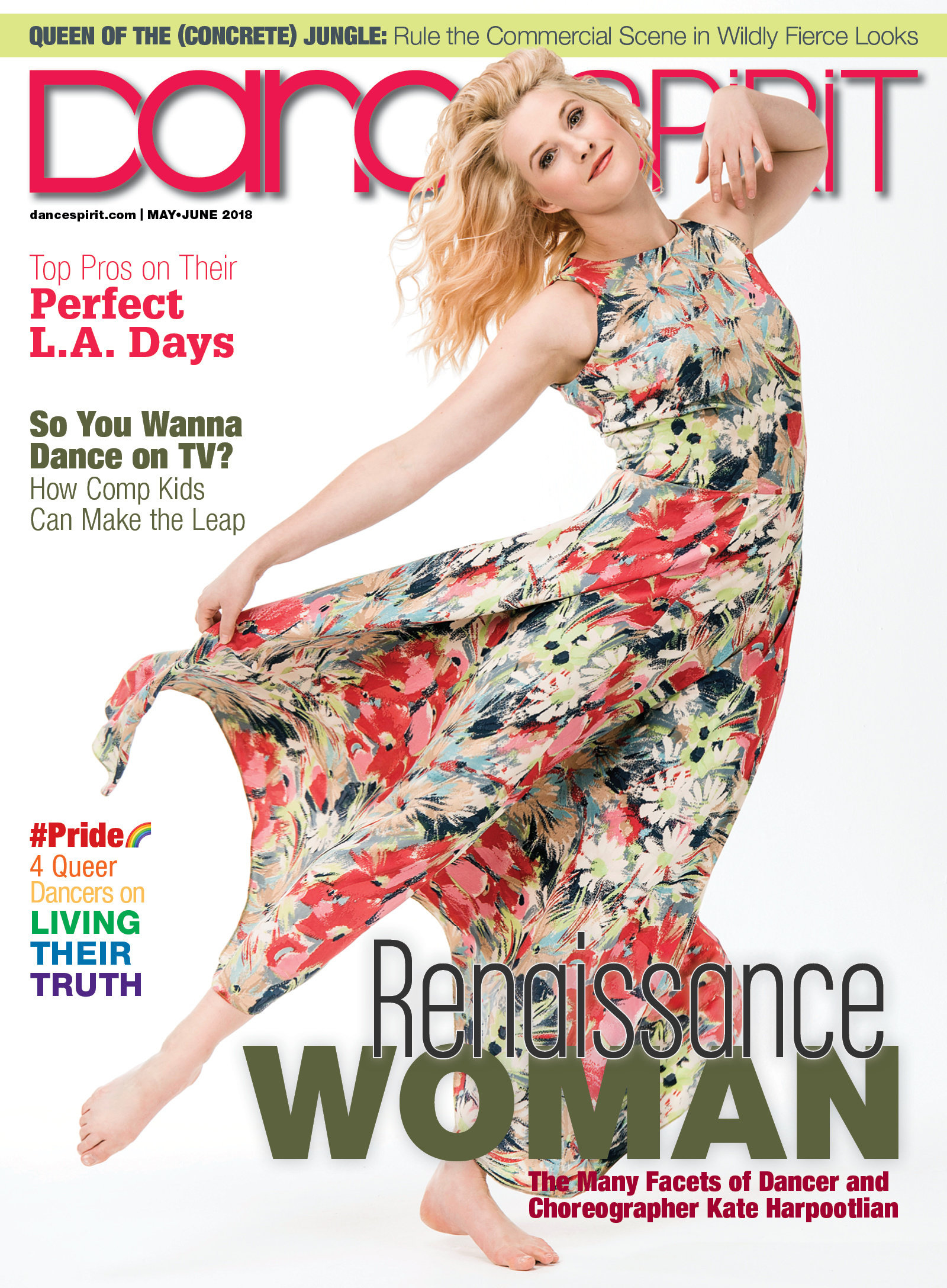 Get Dance Spirit in your inbox