Guys, how excited are you for Red Sparrow? The fabulous-looking thriller, starring Jennifer Lawrence as a ballerina-turned-spy, has dancers everywhere buzzing—in no small part because a real star dancer, American Ballet Theatre principal Isabella Boylston, acts as Lawrence's dance double. (The film's ballet bona fides don't end there, btw: Your boyfriend Sergei Polunin makes an appearance as Lawrence's partner, and Justin Peck provided the choreography.)
Red Sparrow got us thinking about some other famous onscreen dance doubles—and about the controversy they've inspired. (Always credit your dancers, filmmakers!) Here are a few of our all-time faves.
---
Isabella Boylston for Jennifer Lawrence, "Red Sparrow"
OK, no, we haven't seen the film yet (it comes out Friday!). But when Boylston's involved, you know it's gonna be gooooood.
Aesha Ash for Zoe Saldana, "Center Stage"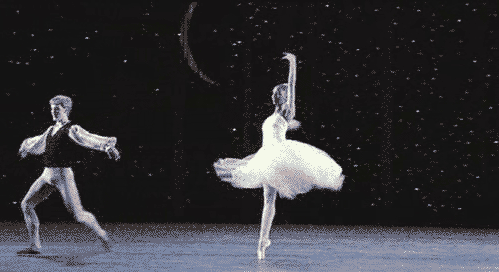 Center Stage famously didn't use dance doubles for most of its cast, since Amanda Schull, Sascha Radetsky, Ethan Stiefel, and Julie Kent were, um, more than capable of doing their own dancing. But then-New York City Ballet dancer Aesha Ash stepped in for Zoe Saldana during the film's most intense dance scenes, including the big finale performance choreographed by Jonathan (*cough cough* Christopher Wheeldon *cough*).
Sarah Lane for Natalie Portman, "Black Swan"

Drama, drama, drama! While ABT's Sarah Lane was officially credited for her work as Portman's double on Black Swan—well, for "stunts," anyway—controversy arose over how much of the dancing Portman had actually done on her own.
Katherine Crockett for Cate Blanchett, "The Curious Case of Benjamin Button"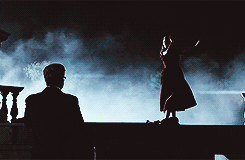 It's frankly eerie just how much Crockett, who was a principal with the Martha Graham Dance Company during filming, looks like Blanchett, whose character in the movie was supposed to be a ballet dancer.
Acacia Schachte for Emily Blunt, "The Adjustment Bureau"

How awesome is it that this thriller prominently featured real-life dance company Cedar Lake Contemporary Ballet (RIP, Cedar Lake)? While Blunt's dance skills were pretty impressive—enough to earn her a Dance Magazine cover—CL's Acacia Schachte took over during super-technical moments.
Marine Jahan, Crazy Legs, and Sharon Shapiro for Jennifer Beals, "Flashdance"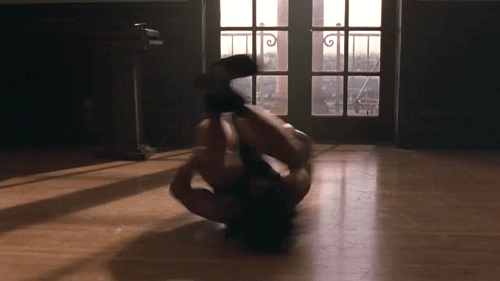 The original dance double scandal! Beals had not one, but three doubles during filming—and, infamously, none of them were credited. Jahan did most of the technical dancing, Shapiro did gymnastic stunts, and b-boy Crazy Legs (yup, a dude) pulled off the impressive breaking moves in the famous audition scene.