Sep. 01, 2013 05:10PM EST
Dancers reveal the funniest—and sweetest—things their fans have ever done for them.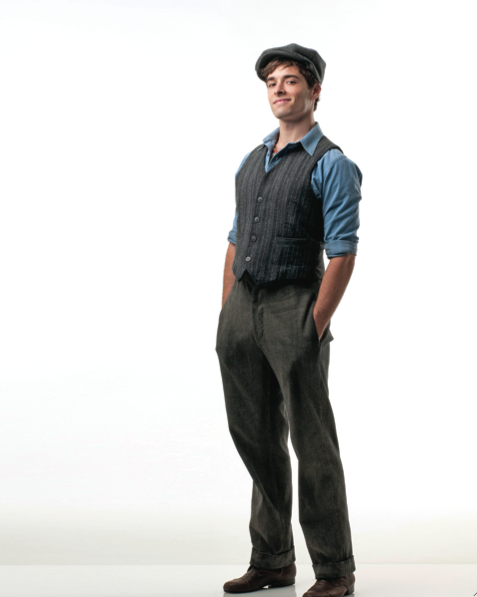 Corey Cott (by Lorenzo Bevilaqua)
Corey Cott
Jack Kelly in Newsies on Broadway
"Newsies has the most incredible, loyal fans ever. There are kids who have come to the show 60 or 70 times, and at the stage door we're on a first-name basis. They even come to our softball games (all the shows on Broadway have their own softball teams) and bring cookies and treats.
"They make us really creative things, like bracelets and drawings. Every day it's something new. One fan gave me a toy train with the words "Santa Fe" on it, since my character wants to get on a train to Santa Fe. I have that on a shelf in my dressing room. And someone brought a rubber toy "pape" for my new puppy.
"The drawings people have done of me are my favorites. Some are more realistic than others. Over the last year I've hung them up on my dressing room door, and now it's
become a wall of more than 25 drawings."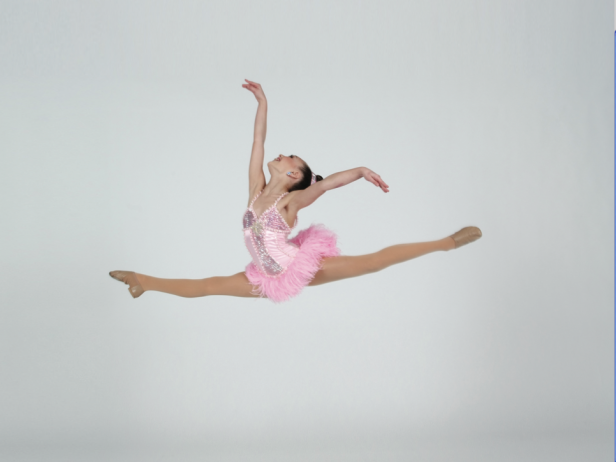 Maddie Ziegler (by Portraits with Pride)
Maddie Ziegler
"Dance Moms"
"One time, I arrived at the studio and a boy came up to me and gave me a dozen roses and a long letter. He and his dad were in town for a hockey tournament. They were all dressed up, and had flowers for my mom and my sister, too.
"In the letter, he said he loved my dancing, and he gave me his phone number and a school picture. I still have the dried flowers and the letter at home. It's funny that so many boys like the show!"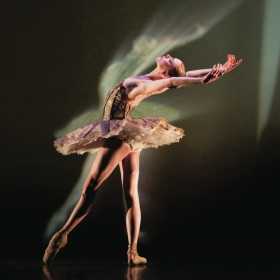 Sarah Lamb in Christopher Wheeldon's Electric Counterpoint (Johan Persson)
Sarah Lamb
Principal, The Royal Ballet
"I was dancing Sugar Plum Fairy once in Atlanta, and I received the most beautiful and surprising present. A girl gave me a very old copy of e. e. cummings' The Enormous Room. She must have read in an article somewhere that he's one of my favorite writers. It was exceptional; this girl seemed to know me so well, despite the fact we'd never met."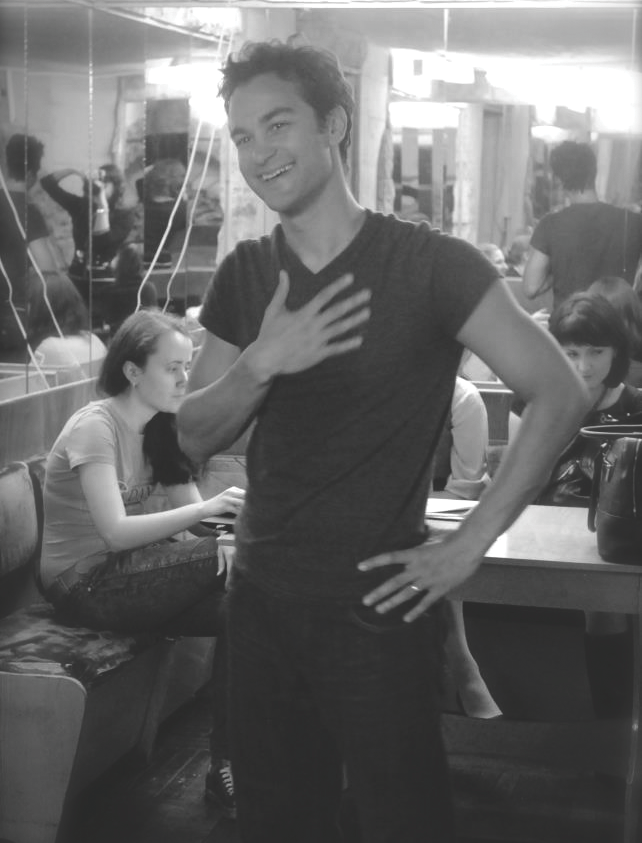 Rasta Thomas (Courtesy Bad Boys of Dance)
Rasta Thomas
Creator of Bad Boys of Dance
"I used to have a PO box where fans could send letters, and I would get pictures, candy and handwritten love letters with perfume and little lipstick kisses on them. Now, most fan mail is through Facebook or email. The love letters are always flattering—and the "Will you marry me?" ones are extra-special!
"Some of the dancers in my company have fans who have actually tattooed the dancers' faces somewhere on their bodies. Ryan Carlson and the Lombard twins have both reached tattoo status. I can't say I've been tattooed yet. I wouldn't wish that on anyone—my nose is far too big!"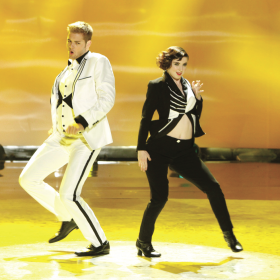 Amelia Lowe in a Mandy Moore routine with fellow contestant Will Thomas (Adam Rose/FOX)
Amelia Lowe
"So You Think You Can Dance" Season 9 contestant
"Last November, I was on the 'SYTYCD' tour in Boston and we performed on the night of my birthday. I was bummed the whole day because it was my first birthday away from home and without my family around.
"When we walked out the stage door, there were about 70 fans who had waited half an hour in the cold to see us. I mentioned to one of them that it was my birthday, and then the entire line sang 'Happy Birthday to You' to me! It was this line of complete strangers who just wanted the best for me, and it totally cheered me up and made me feel special."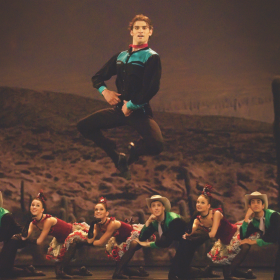 Yann Trividic in George Balanchine's Western Symphony (by Kyle Froman)
Yann Trividic
Former principal dancer, Miami City Ballet
"Sometimes, when fans hug me, they try to sneak in a kiss! I have to turn my face so they wind up kissing my cheek.When people feel moved, sometimes they have a very special way of expressing how thankful they are. And that's OK—I'm French, it works"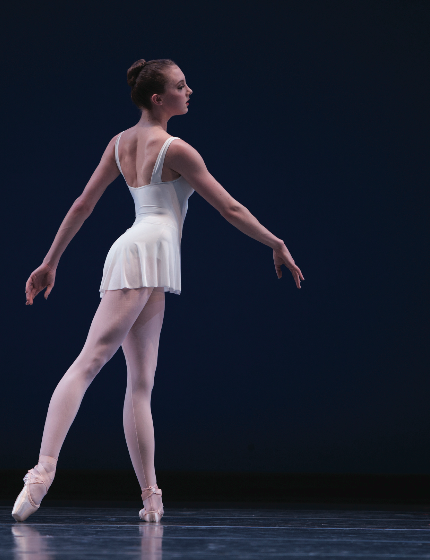 Sarah Pasch in George Balanchine's Concerto Barocco (by Angela Sterling)
Sarah Pasch
Corps de ballet, Pacific Northwest Ballet
"Our company toured to NYC last February, and before we left Seattle, our videographer went around and asked a few people what our must-have airplane supplies were. I said crossword puzzles.
"When we got back, a young girl named Ella, who goes to the PNB school, stopped me in the hallway and said, "Sarah, I saw your video and that you really like crossword puzzles, and I brought you some!" It was the sweetest thing. Ever since she was my "daughter" in the Nutcracker a couple years ago, she's been one of my biggest fans."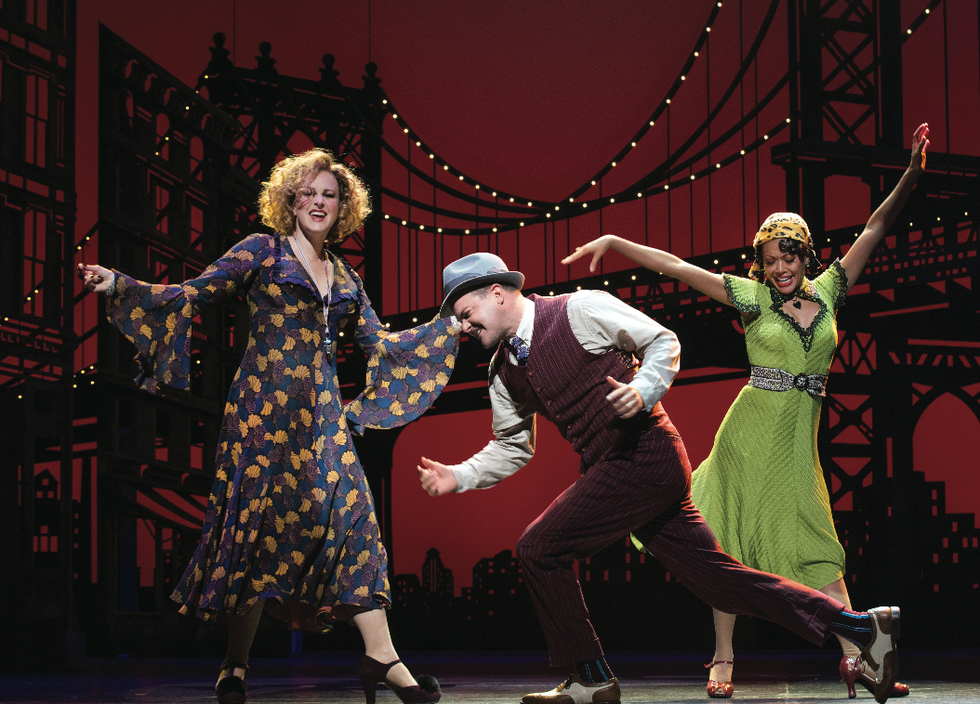 (L to R) Katie Finnegan, Clarke Thorell and J. Elaine Marcos in Annie (by Joan Marcus)
J. Elaine Marcos
Lily St. Regis in Annie on Broadway
"In my last show, Priscilla, Queen of the Desert, I did a dance number, and my "trick" at the end was shooting hundreds of Ping-Pong balls into the audience from my costume and my mouth. If someone got a Ping-Pong ball, it was like catching a baseball at a game. They would ask me to sign them at the stage door.
"A lot of fans gave me bedazzled Ping-Pong balls, and one fan made me a mold of a mouth with a Ping-Pong ball inside. There was glitter on the lips because Priscilla is all about glitter and sparkles. I thought, "Oh my gosh! Someone took the time to do all of this!" It was sweet, and very funny.
"Then, on my opening night of Annie, my former Priscilla fans sent me lilies, since my character is named Lily St. Regis. My entire dressing room was filled with lilies"
Jun. 15, 2019 10:12AM EST
(From left) Darriel Johnakin, Diego Pasillas, and Emma Sutherland (all photos by Erin Baiano)
Congratulations to Dance Spirit's 2019 Cover Model Search finalists: Darriel Johnakin, Diego Pasillas, and Emma Sutherland! One of them will win a spot on Dance Spirit's Fall 2019 cover. Learn more about the dancers on their profile pages, and then vote for your favorite below. You can vote once a day now through July 15.
We also want you to get social! We'll be factoring social media likes and shares into our final tallies. Be sure to show your favorite finalist some love on Facebook, Instagram, and Twitter, sharing their profile pages and using the hashtag #DanceSpiritCMS.
Cover Model Search
Jun. 13, 2019 02:20PM EST
Photo by Erin Baiano
Imagine attending American Ballet Theatre's prestigious NYC summer intensive, training among classical ballet legends. Imagine taking the stage at New York City Dance Alliance Nationals, competing against some of the country's best contemporary dancers. Now, imagine doing both—at the same time.
Welcome to Madison Brown's world. This summer, she's in her third year as a National Training Scholar with ABT, while also competing for NYCDA's Teen Outstanding Dancer title. (She's already won Outstanding Dancer in the Mini and Junior categories.) The logistics are complicated—ABT's five-week intensive overlaps with the weeklong NYCDA Nationals, which translates to a lot of cabs back and forth across Manhattan—but Maddie is committed to making the most of each opportunity. "I love contemporary and ballet equally," she says. "While I'm able to do both, I want to do as much as I can."
Maddie has an expressive face, endless extensions, and a quiet command of the stage. She dances with remarkable maturity—a trait noted by none other than Jennifer Lopez, one of the judges on NBC's "World of Dance," on which Maddie competed in Season 2. Although Maddie didn't take home the show's top prize, she was proud to be the youngest remaining soloist when she was eliminated, and saw the whole experience as an opportunity to grow. After all, she's just getting started. Oh, that's right—did we mention Maddie's only 14?
Cover Story
Jun. 16, 2019 07:00AM EST
Corbin Bleu in rehearsal for "Kiss Me, Kate" (Jenny Anderson, courtesy Roundabout Theatre Company)
If you're a hardcore Broadway baby, today is the worst Sunday of the year. Why, you ask? The Tony Awards were last Sunday, so basically there's nothing to look forward to in life anymore—no James Corden being James Corden, no teary acceptance speeches from newly minted stars, no thrilling excerpts from the hottest new shows. Oh yeah, and there are 50 more Sundays to go before our humdrum lives are once again blessed with the next annual iteration of Broadway's biggest night.
Musical Theater