Happy National Siblings Day, dance friends! While every sibling relationship is special, there's nothing quite like dancing alongside your sister/brother/twin. To commemorate this delightful little holiday, we've rounded up our favorite dance sibling duos, trios, and even sextets (yes, that'd be six dancing sibs), all of whom have been featured in the pages of Dance Spirit.
---
Nicole, Claire, and Emma Von Enck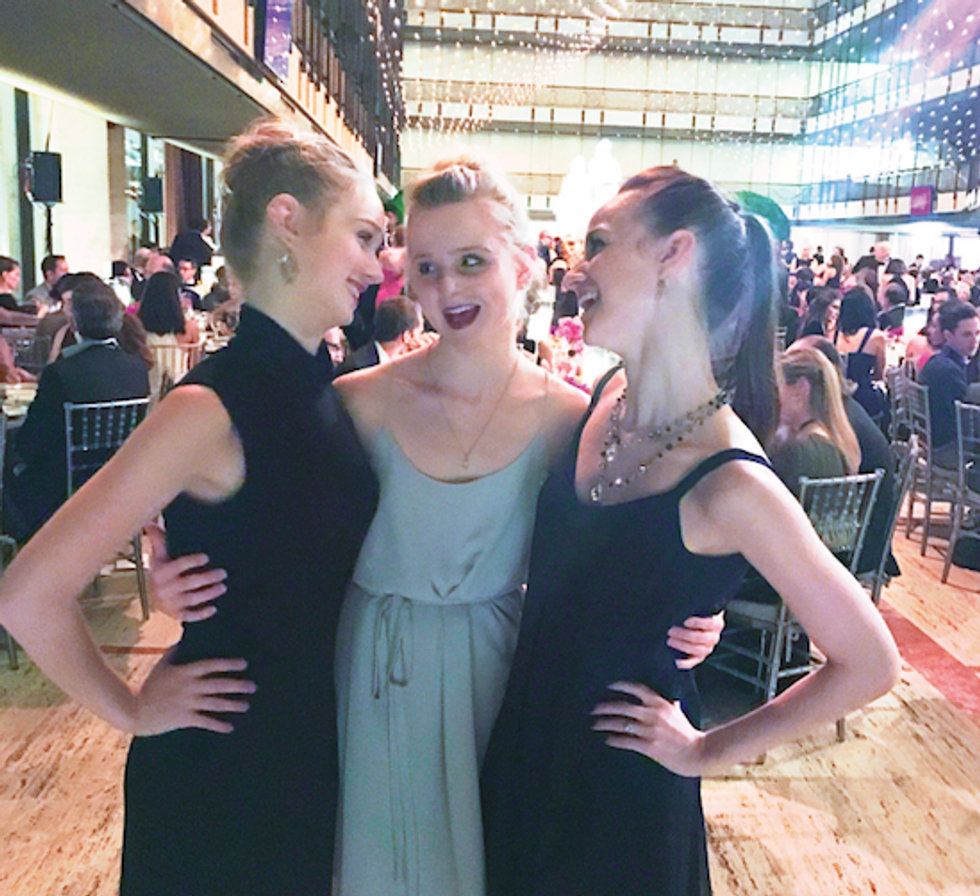 The Von Enck sisters at a New York City Ballet gala (courtesy the Von Encks)
As kids, the lovely Von Enck ladies would put on shows together in their living room. These days, they're performing in slightly more prestigious venues: Nicole, the oldest, is with Texas Ballet Theater, and younger sisters Claire and Emma are at New York City Ballet. "It's never felt competitive between us, since we all dance completely differently," Nicole says. "I have a lot of drive and passion onstage. Claire has clean technique and the most flexibility. Emma has amazing feet and natural coordination. I honestly couldn't be prouder of both of them, and I probably brag about them far too often."
Samantha and Jenelle Figgins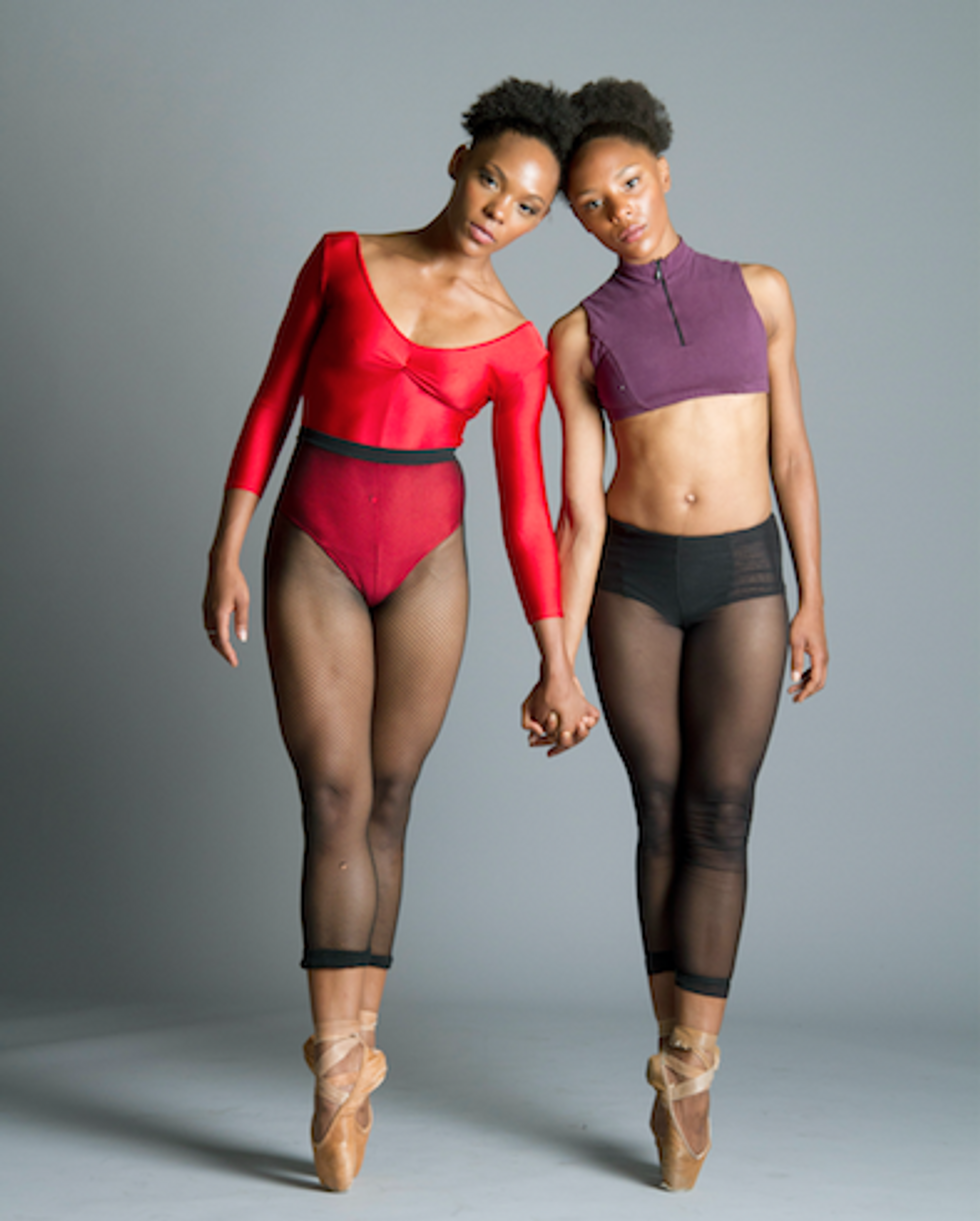 Samantha (left) and Jenelle Figgins (photo by Jefry Andres Wright, courtesy the Figgins)
These fabulous twins grew up dancing together, but have never worked in the same dance company. (Currently, Samantha's with Alvin Ailey American Dance Theater, and Jenelle is with Aspen Santa Fe Ballet.) "We each want to maintain our individuality, and if we were in the same company at the same time, that might be difficult," Jenelle told us. And despite their near-identical faces, they have different things to offer as dancers: " I've always been a really good turner, and Jenelle is a beautiful jumper," Samantha says. "I think she's more striking and I have a smoother quality."
David and Jacob Guzman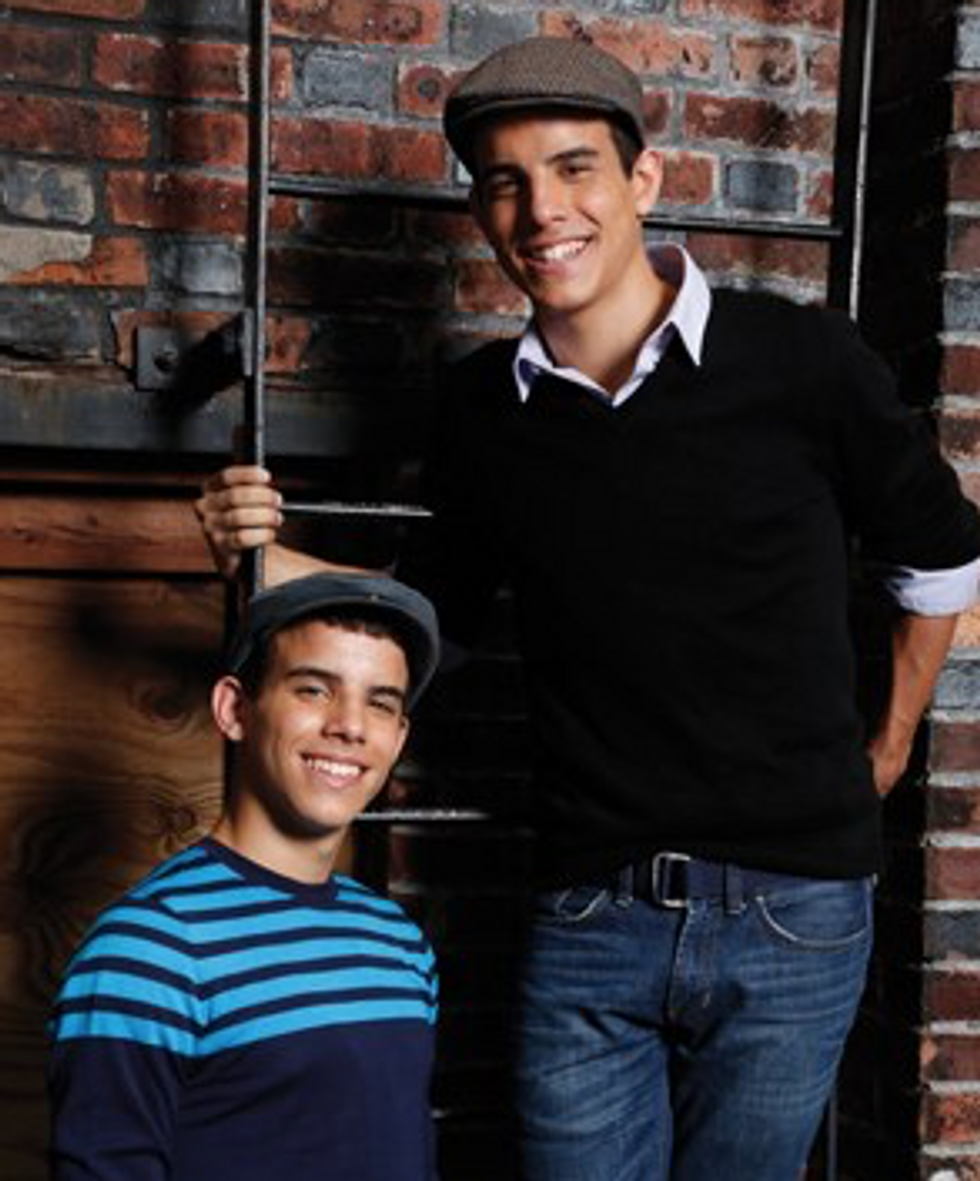 David (left) and Jacob Guzman (photo by Heidi Gutman)
The Guzman twins are both Broadway vets, and they frequently share the same stage: Both were in Newsies on the Great White Way, and now they're on tour with Hamilton. Unsurprisingly, they're super close—despite their competitive streaks. "Whether it's a video game or a physical sport, sometimes we'll get so into it that we'll get mad at each other," David told us. "But then two seconds later we'll say, 'Whatever, it's just a game.' We're best friends."
The DelGrosso Sisters: Amber, Ashly, Autumn, Averie, Afton, and Abreá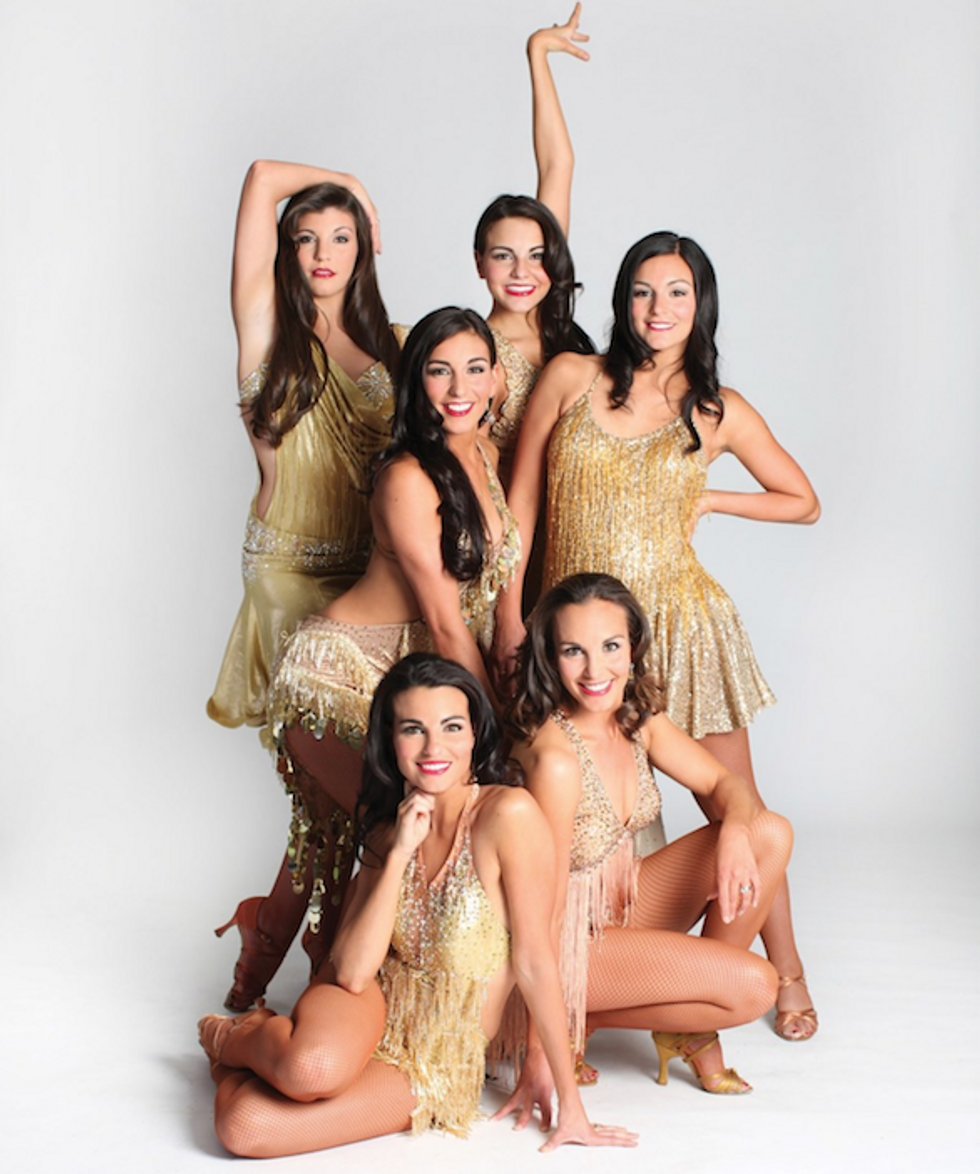 The DelGrosso dynasty (photo by Omi)
These six ballroom belles, daughters of Center Stage Performing Arts Studio director Kim DelGrosso, graced our January 2011 cover. We dubbed them "the A team," because, well, obviously, their names—but also because they're all super hardworking and, as a result, super successful. Learn more about them here.
Devin and Julia Ruth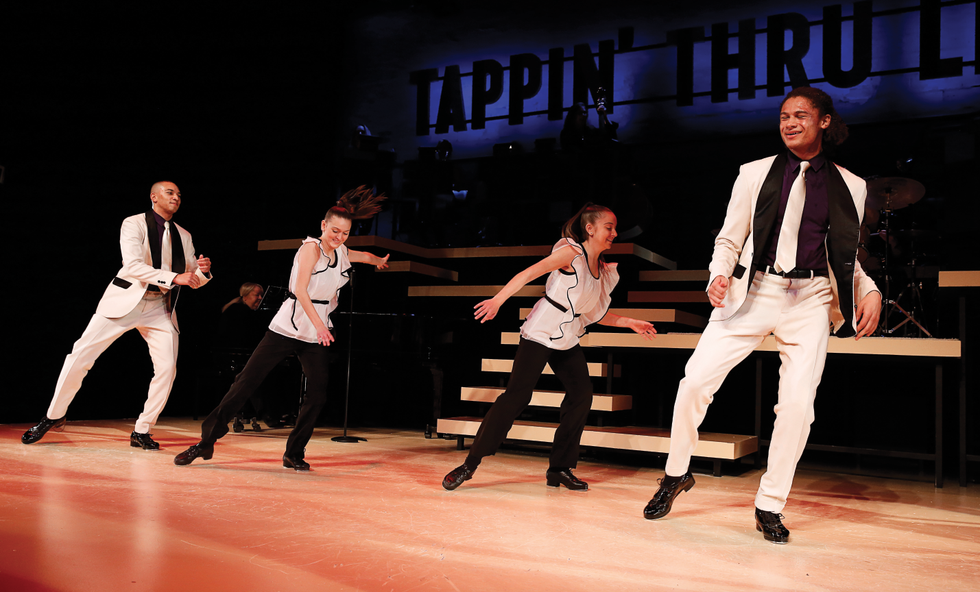 The Ruth sisters (center) in "Tappin Thru Life" (courtesy the Ruths)
It's a tap sister act! The gifted Ruth siblings recently had the opportunity to perform together—alongside tap legend Maurice Hines—in the Off-Broadway show Tappin' Thru Life, and they absolutely loved sharing the spotlight. "It was surreal to be dancing next to my sister for four shows a week," Julia told us. "It was the most amazing experience."
Savanna and Serena Petruzello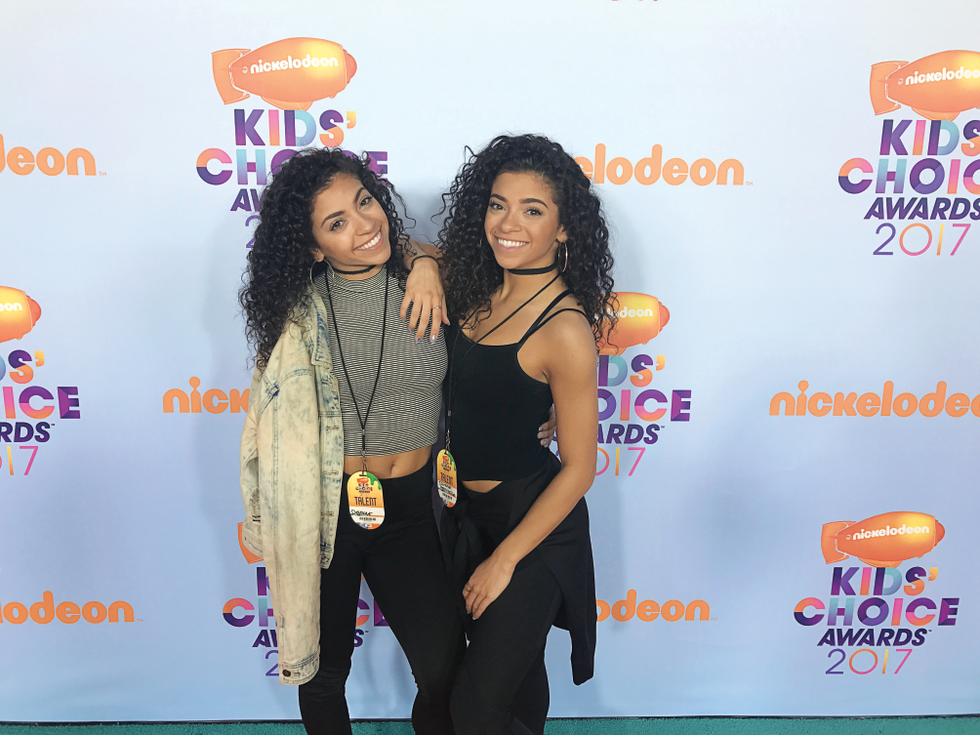 (From left) Serena and Savana Petruzello (courtesy the Petruzellos)
Odds are good that you've seen these talented sisters dominating a class video (or fifteen) on YouTube. The identical twins frequently book commercial gigs together, because they not only look alike—they also dance, and even think, alike. "When teachers ask us to freestyle in class, we'll usually do similar things, even if we're on opposite sides of the room," Serena told DS. "We might even hit the same move or trick at the same time. It's so freaky!"