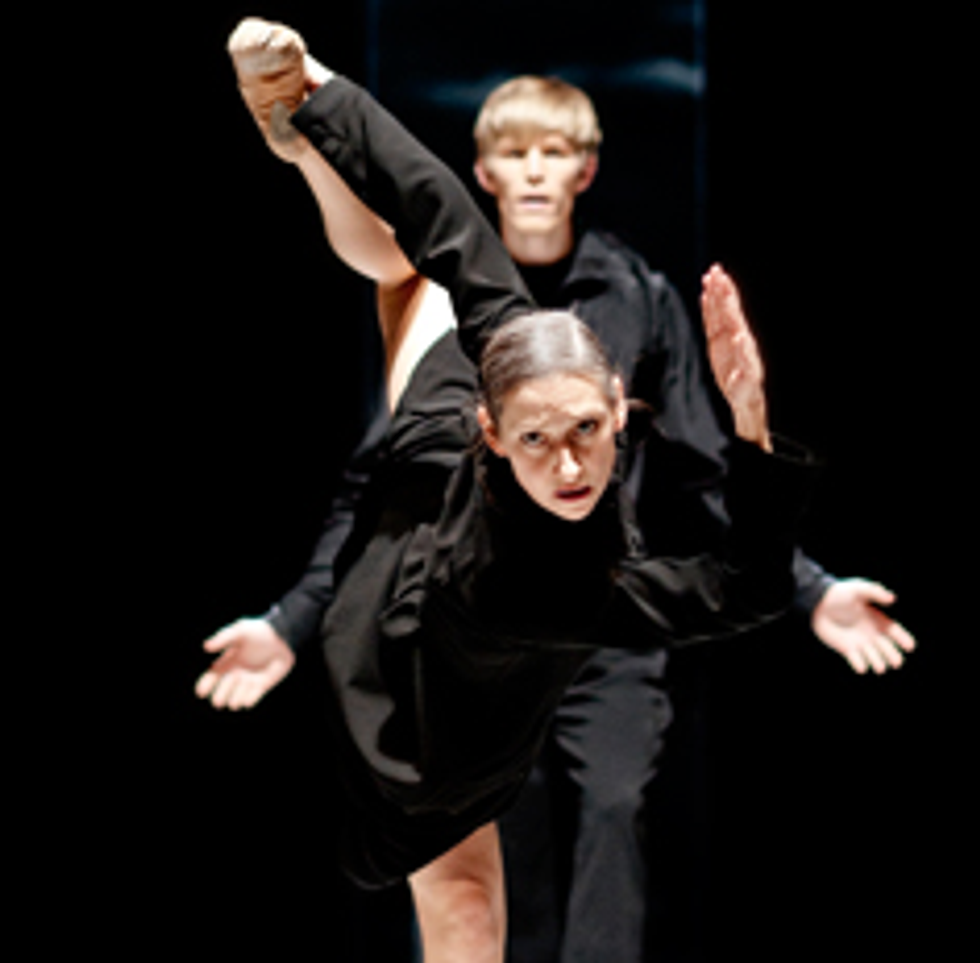 NDT photographed by Rahi Rezvani
There are two types of people in the dance world: Those who are obsessed with Nederlands Dans Theater, and those who haven't seen the troupe perform yet.
NDT is a dancer's company, and I mean that in two senses. First, its repertoire is chock-full of rich, calligraphic pieces that dancers just love to perform. Second, the company dancers themselves are gorgeous. They're rare beasts, those NDT-ers: They manage to be emotionally raw and technically polished at the same time. (Right now, by the way, their ranks include one of our all-time favorites, Drew Jacoby.)
This week, the Joyce Theater Foundation is bringing NDT to Lincoln Center's David H. Koch Theater. It's the company's first NYC visit in eight long years, which means a lot of Big Apple dance nerds are getting very excited right about now. While NDT is best-known for its Jiří Kylián repertoire—Kylián was its artistic director from 1975-2004—the New York program will give us a look at two works by dynamic duo Paul Lightfoot (the current artistic director) and Sol León.
Click here to find out more about the program, and get a sneak peek at the dancing below.
(A heads-up: The program does contain some nudity, though this video clip doesn't.)