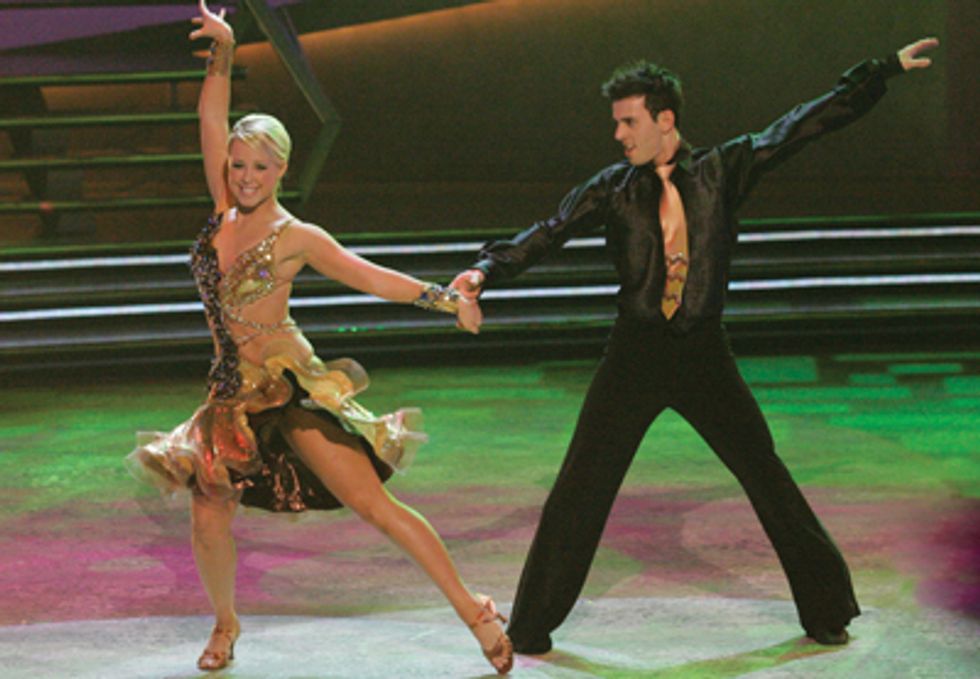 Gev Manoukian and Chelsie Hightower on "So You Think You Can Dance" Season 4 (Kelsey McNeal/FOX)
B-boy Gev Manoukian auditioned for "So You Think You Can Dance" for the first time during Season 2. He made it to Las Vegas, but his lack of familiarity with other styles kept him out of the Top 20. Gev especially struggled with the precise technique, partnering and hip movements of ballroom. So when he decided to try out again in Season 4, he headed to a ballroom intensive before the audition.
The ballroom styles that came most naturally to him? Latin dances, such as the cha-cha and paso doble. Since b-boying has roots in Latin American dancing and music, Gev found that these styles felt best on his body. "They're groovy, with a lot of sass and personality," he says. "The music has syncopation, and the moves are high energy."
Gev branched out to other styles as well, and when he finally felt ready to face the "SYTYCD" judges, he made it to the Top 10. Now a bona fide ballroom dancer, he recently finished touring with Louis van Amstel's Ballroom with a Twist.
Adding ballroom to your repertoire like Gev can only improve your chances of making it big. And many former classical or hip-hop dancers excel in ballroom careers. But if you're looking to make the switch, should you begin with the waltz or the jive? The samba or the fox-trot? Based on the genre of dance you train in now, DS researched the best style to kick-start your ballroom training, and got tips from the pros on how to make the transition as smooth as possible.
If you're a ballet dancer, try the rumba.
"Ballet dancers already have the stunning posture and beautiful long necks and lines for ballroom," says Kim DelGrosso, co-owner and artistic director of Center Stage Performing Arts Studio in Orem, UT. While it can be difficult for ballet dancers to move in a parallel position, the rumba actually allows for some turnout and straight knees, making it a natural option.
"The rumba is all about the leg action, much like ballet," says competitive ballroom dancer Ethan White, adding that he and wife/dance partner Nikki first started with rumba and salsa classes. The couple, who made it to the Top 3 on Paula Abdul's "Live to Dance," met while dancing for Smuin Ballet in San Francisco, and decided to add ballroom to their skill set, in part, to extend the length of their careers. "Ballet is demanding on the body," Nikki says. "And ballroom is something you can do for a very long time."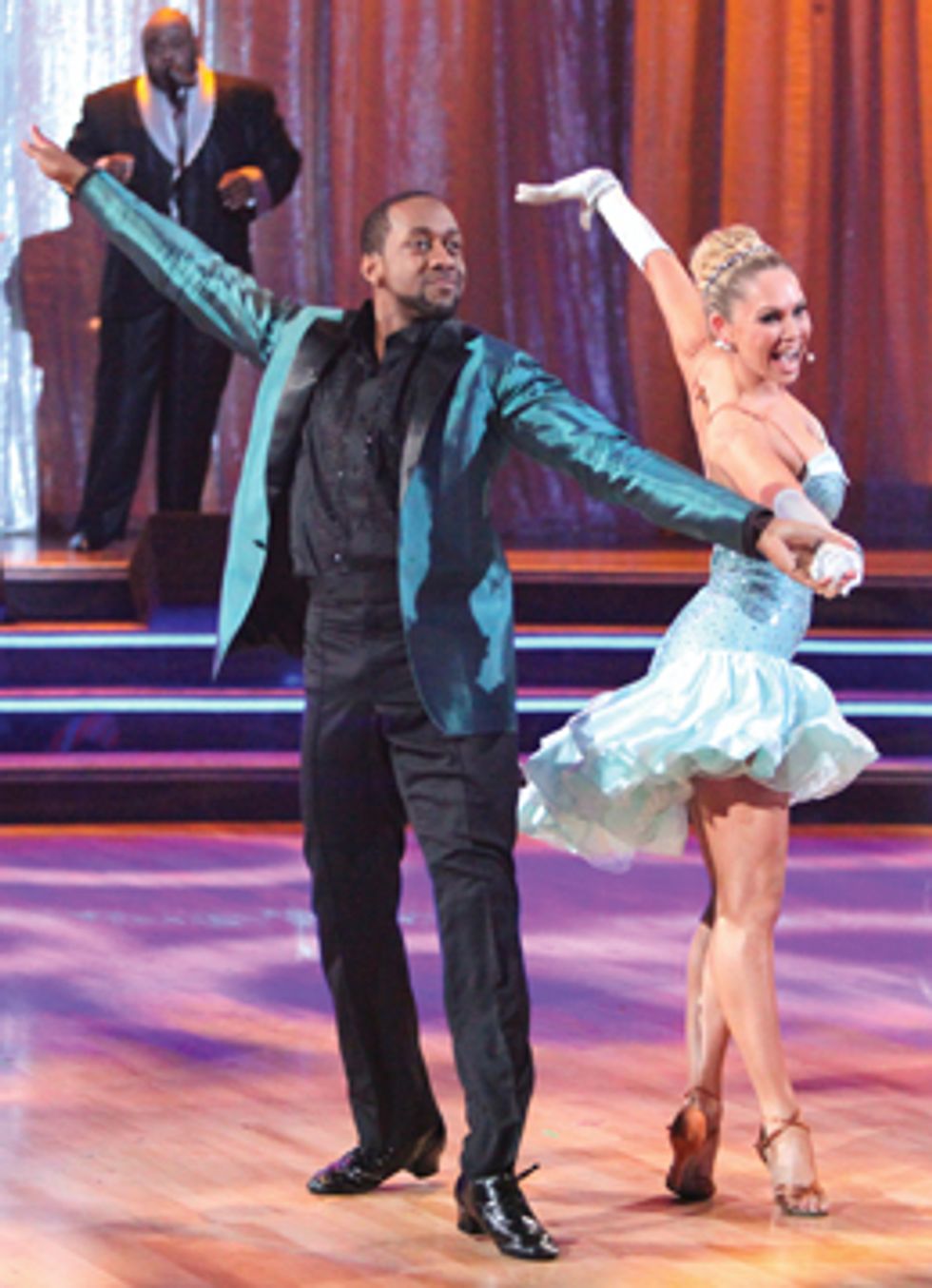 Jaleel White and Kym Johnson on "Dancing with the Stars" (Adam Taylor/ABC)
If you're a modern, lyrical or contemporary dancer, try the waltz.
"A background in modern dance—especially Horton and Graham techniques—translates well to the waltz because it involves dancing in parallel," Ethan says. You'll also need to be comfortable dancing with soft knees and off-balance movement. The waltz—
and other "smooth" styles—are about sweeping and traveling through movements while staying aware of your lines.
"While the styling and frame may have a very ballet-like aesthetic, the footwork is much easier for a modern dancer because it's low and grounded," says Ethan.
If you're a tap, jazz or hip-hop dancer, try the jive.
Dancers who enjoy hard-hitting, rhythm-enhancing movement will love the jive and other Latin styles, which focus on keeping up with the beat and playing with syncopation.
"The jive is fast footwork, and if you can do that, you can pretty much do anything," says Kym Johnson, a professional ballroom dancer on "Dancing with the Stars." She excelled in tap, jazz and ballet before starting ballroom classes at 13 and found she had a natural talent—although she credits her diverse dance training to her success. "My background gave me grounding for that ballroom technique," she says, adding that she still takes tap and Broadway dance classes regularly.
The key to mastering your new technique is to take as many classes in it as possible. If your studio doesn't offer ballroom, try an open class at another, like an Arthur Murray or Fred Astaire franchised studio. Keep in mind that many studios will offer classes in "smooth" or "rhythm" styles (also known as standard and Latin styles), so you might learn more than one style at a time. "Ballroom dance styles are intricate, and they take a long time to learn correctly," says DelGrosso, who puts as much emphasis on ballroom in her students' training as she does on ballet or jazz. "But if you want to be a working dancer, you must be acquainted with the many music and dance styles—plus the partnering and handholds involved."