I haven't exactly made my love—OK, my obsession—for Newsies (the Broadway show version) a secret around here.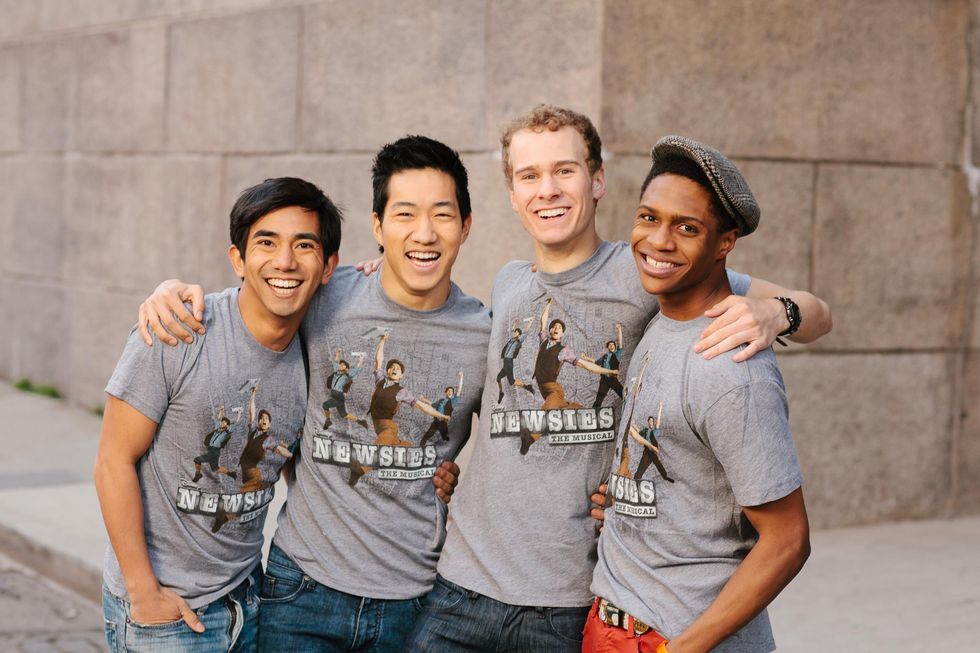 Aaron Albano, Alex Wong, Ryan Steele and Ephraim Sykes at their 2012 DS cover shoot in Brooklyn. Photo by Jacob Pritchard for Dance Spirit.
Everyone who knows me—or is seated next to me and my headphones on the subway—knows I have a huge place in my heart for those pape-slingin', rebel-rousing boys who can sing and dance and bring me to tears every time I see the show. Newsies is basically the best show ever.
I've seen the show a handful of times on Broadway and now it is my life's mission to see those "Kings of New York" in every city in America.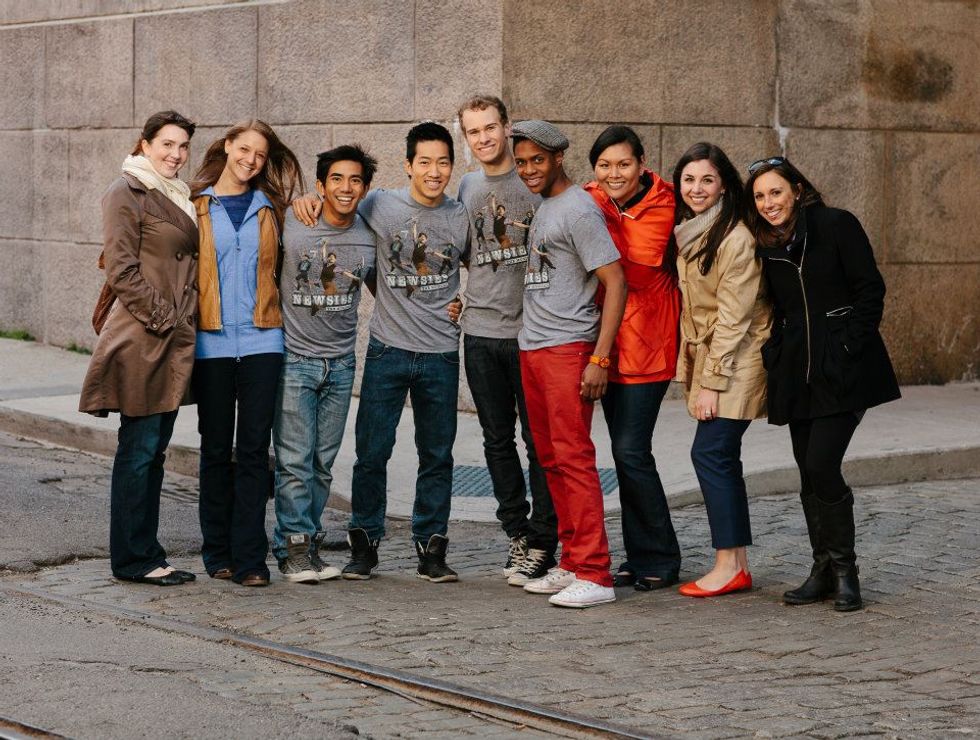 That's me, second from left, with the Dance Spirit staff and four very handsome Newsies. Photo by Jacob Pritchard for Dance Spirit.
Luckily for me, I can actually kind of make this happen: Newsies is going on tour!
It won't happen for a little while—the North American tour kicks off in October 2014—but the show will hit up 25 cities over the course of 43 weeks.
So when my boss here at the office can't find me for, oh, 43 weeks, will someone let her know it's because I'm on board the Newsies tour bus as an official fan-girl, trying to convince Jack Kelly that I should join him in Santa Fe? Thanks!
Stay glued to NewsiesTheMusical.com/Tour for up-to-date details and ticket info. And want more in the meantime? Click here to read Dance Spirit's cover story all about the show, and then watch a behind-the-scenes video from our cover shoot with the Newsies boys.