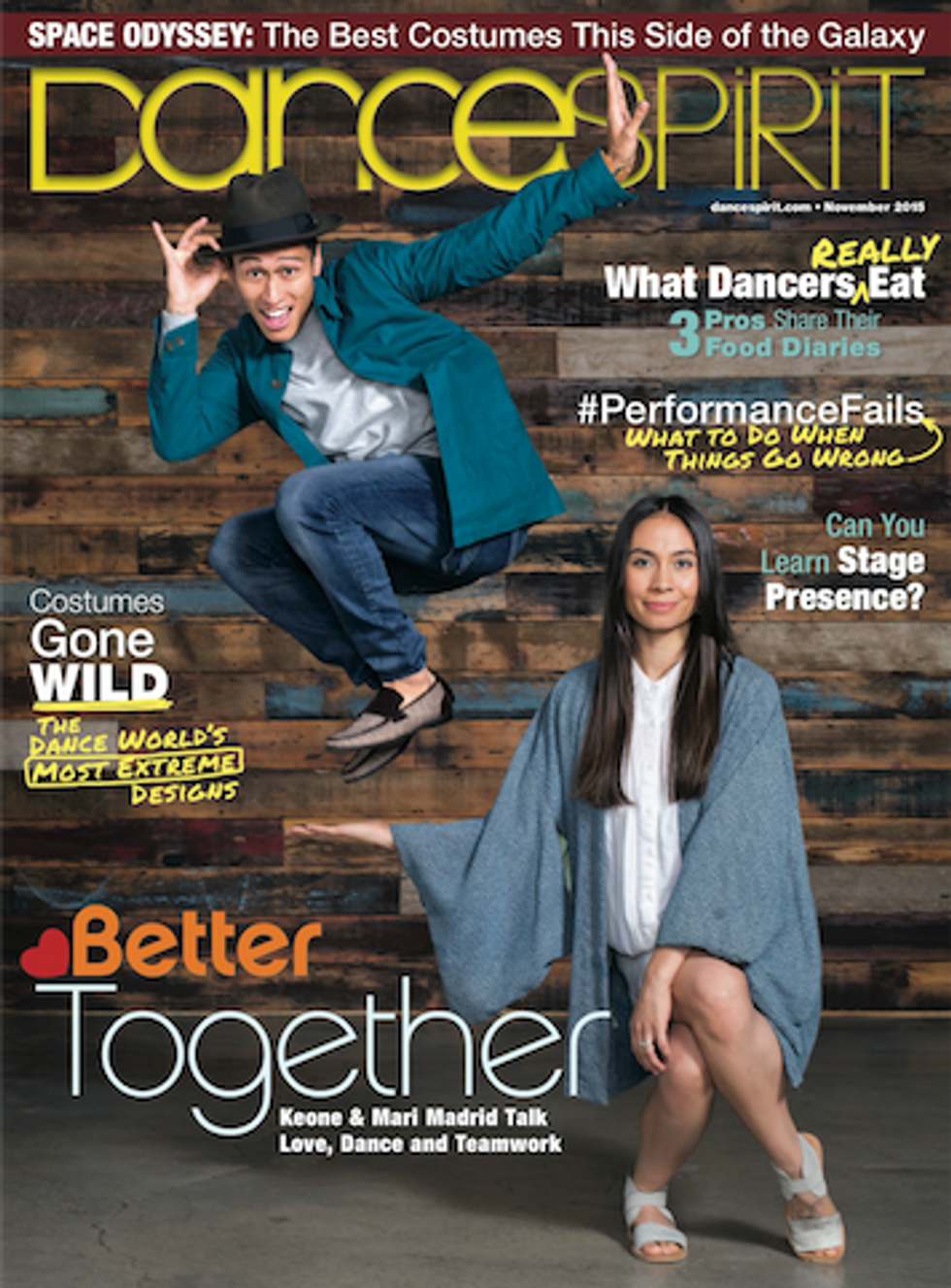 Two-Stepping
Keone and Mari Madrid do it all for the love of dance—and each other.
Conquering Stage Fright
How to keep performance-related nerves in check.
(How to Get) All Eyes on You
The keys to improving stage presence.
The Show Must Go On
Dealing with mid-performance mishaps.
Extreme Costumes
Dancers discuss the craziest styles they've ever worn.
Dance Spirit's 2015–2016 Costume Guide
Essential info on 75 of the industry's top manufacturers.
A Day in the Diet of…
Three pros share their food diaries.
Up Front: Buzz
Inside the new TV series "Flesh and Bone"; ballet happenings you don't want to miss.
The Dirt
Fiddler on the Roof's Jacob Guzman.
Letter to My Teenage Self
Boston Ballet principal Lia Cirio.
Dear Katie
Kathryn Morgan answers your pressing dance questions.
Body Buzz
Recipes that make the most of your Thanksgiving leftovers; how to conquer your bad habits.
Fashion
Out-of-this-world costumes.
Beauty
Contouring for the stage.
Spotlight: Choreography
Advice for creating large-group routines.
College Corner
How to pay for college.
You Should Know
Contemporary cutie Jezzaeyah "Jezzy" Slack.