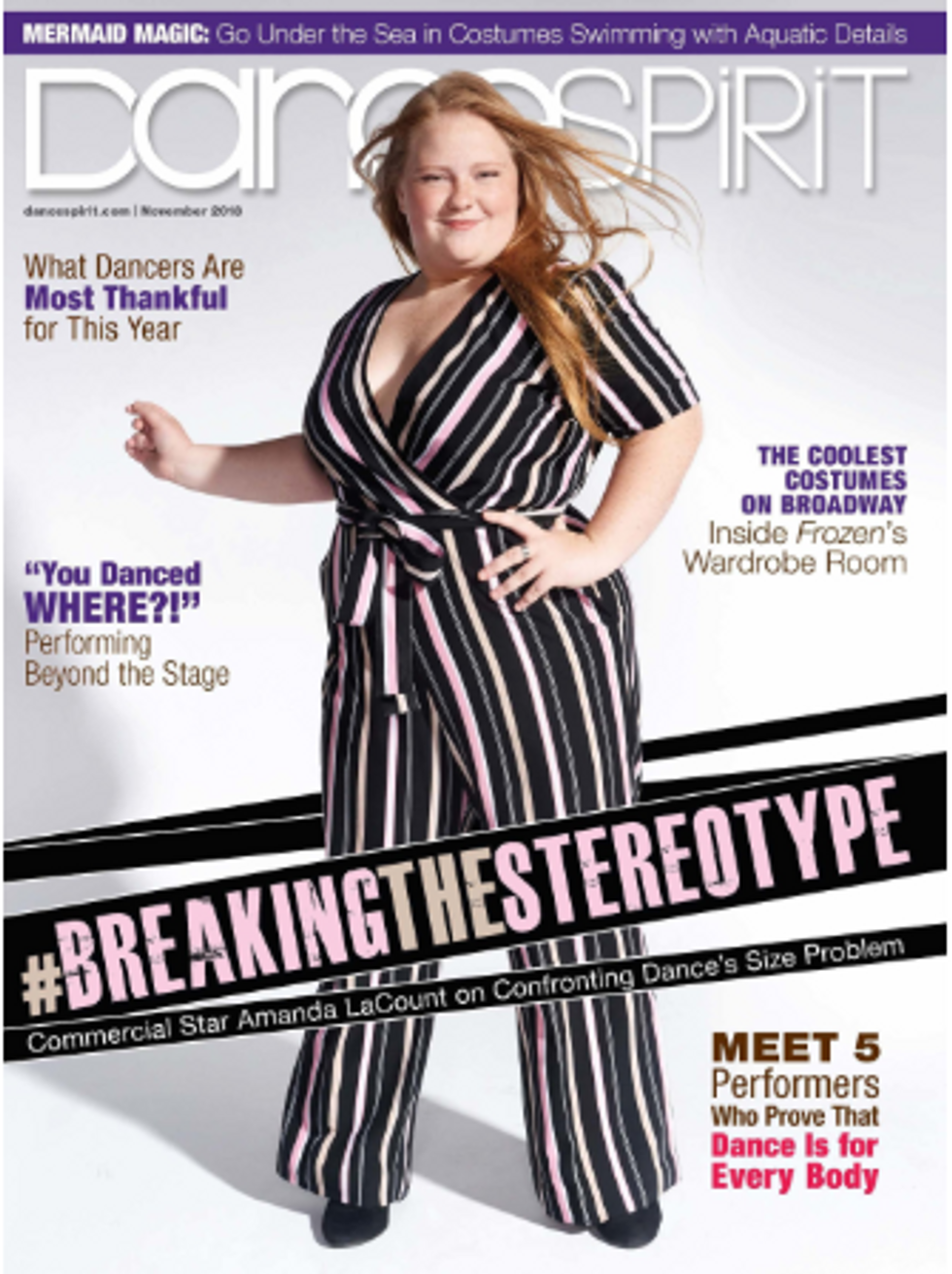 Dancing Outside the Lines
Commercial phenom Amanda LaCount is #breakingthestereotype, proving that talent comes in all shapes and sizes.
"The Craziest Place I've Ever Danced"
Six pros on their most outside-the-box performance venues.
Dressing Frozen on Broadway
We got an exclusive peek at the show's wardrobe room.
Dance Is for Every Body
Meet performers who are tackling dance's body-diversity issue head-on.
#Blessed
Nine dancers on what they're grateful for this year.
Buzz
The inside scoop on the new film The Nutcracker and the Four Realms.
The Dirt
King Kong on Broadway's Eliza Ohman.
Letter to My Teenage Self
Boston Ballet principal Ashley Ellis.
Body Buzz
Everything you need to know about swelling.
Health
The sleep mistakes most dancers make.
The Look
Head under the sea for costumes overflowing with mermaid magic.
Hip Hop
The ins and outs of toprocking.
College Corner
The finals self-care guide.
You Should Know
Contemporary kid Joziah German.