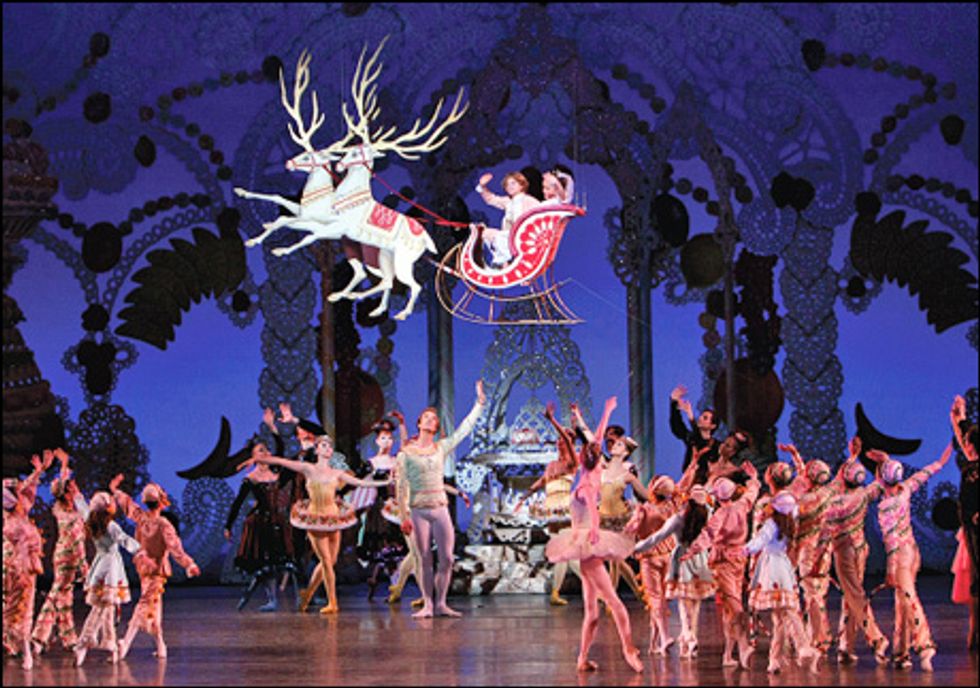 It happens every year now: After seeing many, many Nutcrackers over the course of November and December (one of the perks of being a DS editor!), January arrives—and Sugar Plums and Dewdrops totally disappear from my life. Before long, serious Nutcracker withdrawal sets in.
It's pretty funny that I feel this way, considering that from age 6 to 18—when I  danced in hundreds of Nutcracker performances—I'd scream whenever I heard the Party March play over the mall speakers. I loathed Nutcracker then. The brutal show schedule, the screaming children in the audience, dancing Arabian and Merlitons and Snow over and over and over (and then over again)—it was a nightmare slog, a marathon that, I thought, ruined the whole holiday season.
But I've loved rediscovering the ballet as an audience member. It's strange to think that through my performing years, I only actually watched Nutcracker two or three times. I missed out on the glories of Tchaikovsky's score (yes, even when it's broadcast over those tinny mall speakers). I didn't understand the magic of the snow scene (which is much easier to grasp when you're not worried about inhaling paper snowflakes). And, preoccupied with my own youth ballet's choreo, I didn't bother to seek out other chroeographers' interpretations of the ballet. Getting to know Nutcracker as George Balanchine and Mark Morris and Alexei Ratmansky see it? That's been the greatest holiday gift of all.
So if I'm grumpy for the next few days, you know what to blame: I've got the Nutcracker blues, and I've got them bad. Just don't tell 16-year-old me.
Bunheads, talk to us: Are you going through Nutcracker withdrawal? Or do you never want to hear "Waltz of the Flowers" again?