Congratulations to New York City Ballet principals Tiler Peck and Robert Fairchild! The gorgeous pair got engaged yesterday in Paris.
From the looks of Fairchild's Instagram photo, it was super romantic (of course):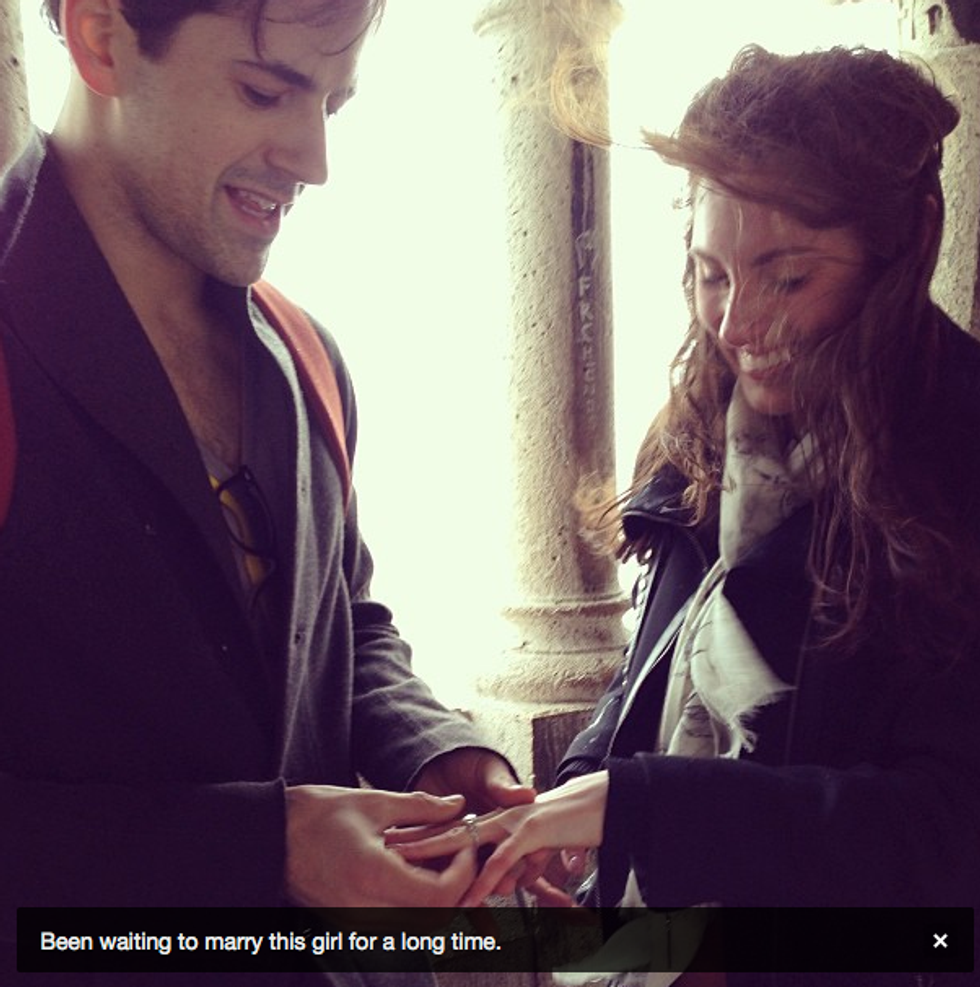 Awwwwwwwwwwwww.
Isn't dancer romance the best? (And the babies! Just imagine those beautiful, talented little babies...)
Best wishes to the happy couple!